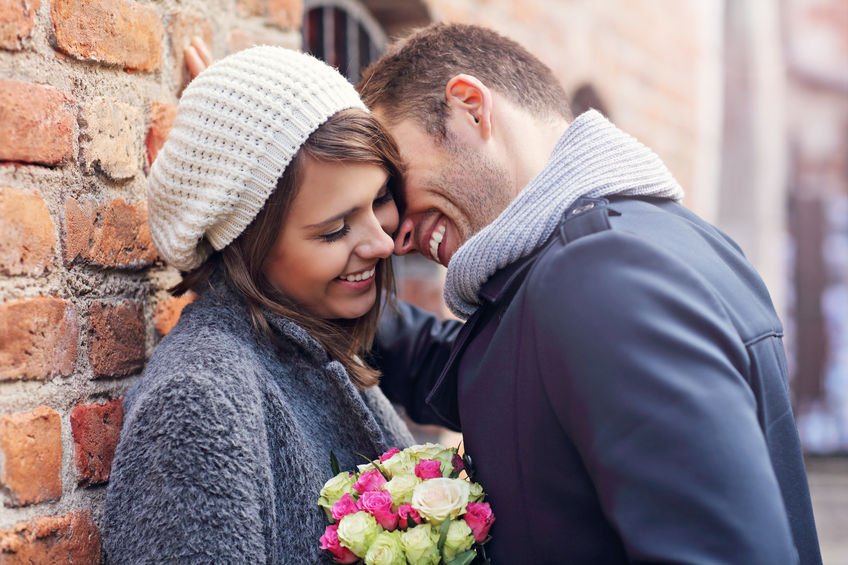 Sure, Date Night Guide has a whole section on our website devoted to "Stuff," featuring some of the best must-have products for couples. We obviously love all of the themed items we've shared with you but, naturally, we have our favorites. Consider this blog to be a round-up of the best of the best date night gear… aka our favorite stuff and other key essentials for couples to love, laugh and their life best life together!
The tangible stuff…
Date Night Jar
Sometimes the hardest part about making date night happen is simply coming up with a unique idea. Our solution: A date night jar! Think of this as an idea bank so you can cash in on fresh, priceless experiences together. It's all about spontaneity in hopes of shaking up your stale go-to date night routine.
Bonus: The act of making the jar – using our how-to guide – can be a creative date night in and of itself. Pair the DIY activity with snacks, wine and mood music. Need suggestions? Refer to our "105 Fun Date Night Ideas" blog! Or, if you'd rather skip the mind-boggling part (though we think it'll be worth your while), order a premade date night jar and get right to the fun.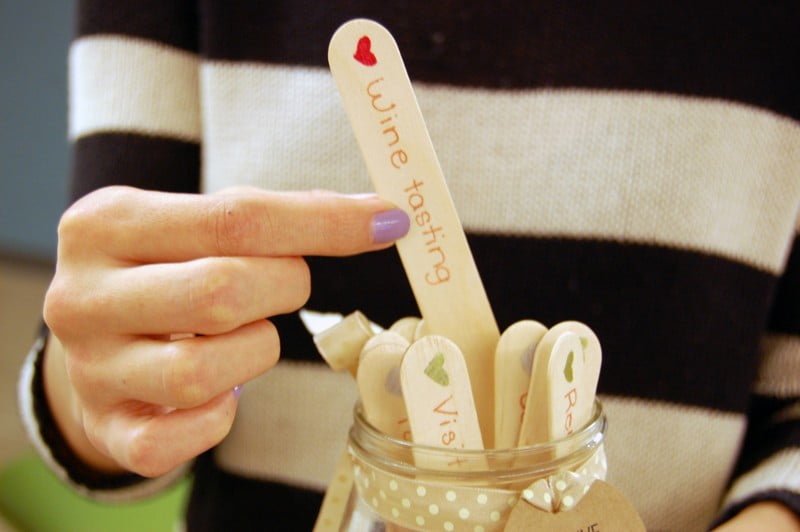 iPhone Projector
Couples have maintained a long-standing love affair with movie date nights. To amp up "reel" fun, have a backyard movie night date. Nothing beats watching your favorite film stars under a star-filled sky… oh, so whimsical! You can invest in costly equipment, but an inexpensive iPhone projector along with a household bed sheet (for the screen) and comfy seating works wonders.
Cheese/Charcuterie Board
In my opinion, a cheese plate or charcuterie board makes any kind of date night even more scrumptious! Don't you agree? These nibbles can be great as an appetizer while your cook dinner together, an upgrade to popcorn for Netflix binges, the perfect pairing to game night or simply the star of the show since tastings for two are delightful. I like the board by DarklingDesigns10 on Etsy because, aside from adding custom etching, the cutting tools are cleverly stored on the bottom so you won't have to hunt through your kitchen drawers to find them. The high-quality of this piece makes it versatile so display as decor on your bar or buffet rather than hiding it in the cupboards when not in use.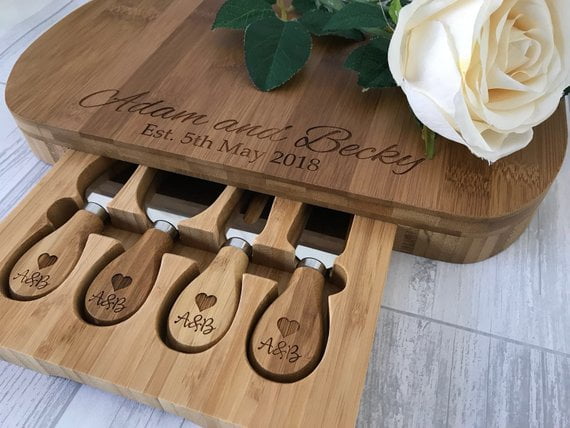 Matching Mugs
I can't get enough of adorable customized mugs by Hinzpirations. Just think about all the warm-and-fuzzies a matching mug set can brew up. First, won't playful mugs just put a smile on your face as your love pours you a cup of coffee? It doesn't hurt that caffeine triggers the production of dopamine in the brain and, thus, triggers cheeriness — a lovely ingredient indeed. Second, since breakfast is the most important meal of the day, make it the most romantic too with a glorious breakfast in bed. And, of course, matchy-matchy mugs would complete your display tray. Third, how about an afternoon tea party fit for a king and queen (ahem, you two)!
Date Night Subscription
Date night can be delivered to your doorstep. There seems to be a subscription option for every type of couple, whether you're foodies, gamers, wine lovers, world travelers or whatever. Packed with everything you need for a great date connection, the DateBox Club sends "awesome, one-of-a-kind dates that will have you laughing, connecting and communicating in totally new ways each month." For example, a kit could include instructions for a complete activity (DIY project or game), plus all the elements to execute it perfectly. Dates are themed to get the most out of the evening and designed to help couples enjoy something fun and fresh together. There are four package options, starting at $29 per month.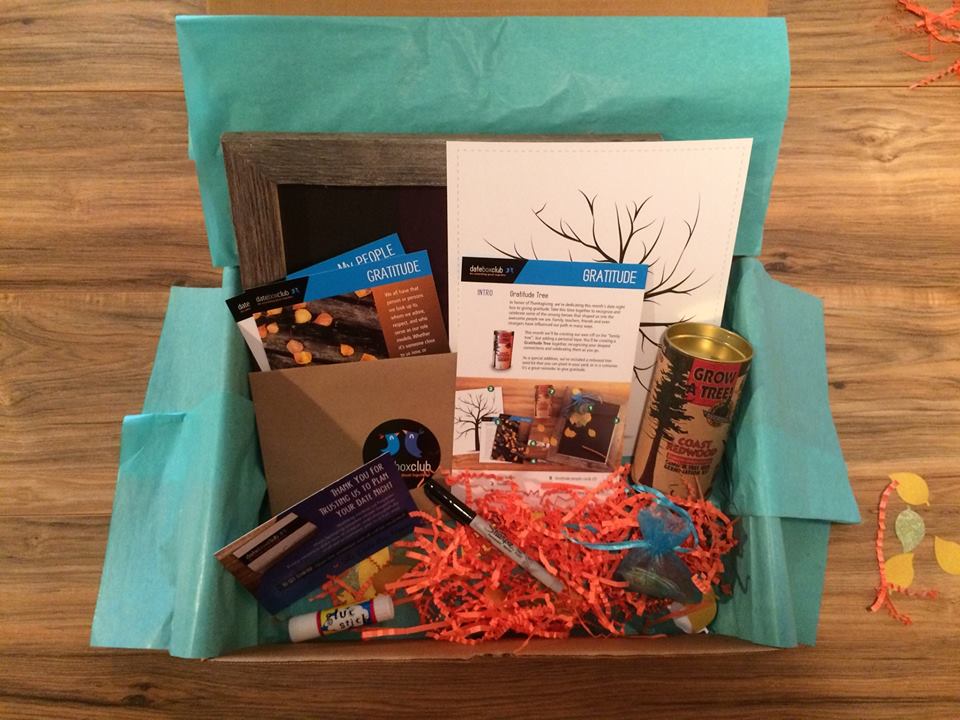 Stargazing App
We've written not one but two blogs about mobile apps that help couples connect. Hey, we live in a digital age so we might as well use it to benefit our relationship, right? While it's hard to rank great mobile gems, we think the free Skyview – Explore the Universe app is out of this world. Because no matter where you are, you can point your phone up toward the sky for a whimsical stargazing and moongazing date night. It's that easy! The app helps you identify and magnify stars, constellations, planets and satellites; plus, you can tap on celestial objects to read interesting tidbits.
Picnic Gear
Romantic meals are not just reserved for high-end restaurants. In fact, there's nothing quite as romantic as a laid-back picnic. The simplicity of casual, alfresco dining encourages couples to eat, play and relax together. And whether you're picnicking in the park after an adventurous hike or late night snacking under the stars, good gear can make or break the moment. Picnic and wine baskets stocked with plates, glasses and the likes simplify the experience so you can focus on one another. While we had to showcase a basket — because picnics are all about the food of course — we can't help but offer kudos to EmeraldCitySewing on Etsy. They make a checkerboard blanket so you can play and picnic simultaneously!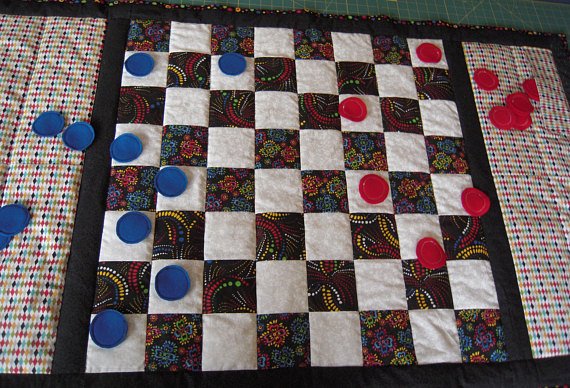 And, more importantly, the intangible stuff…
Healthy Habit
Let's be honest… When something ─ regardless of how important ─ takes added effort, it can be pushed to the backburner. And, unfortunately, that can apply to date night. But date night planning shouldn't feel like just another chore on your lengthy to-do list. That's why it's important to make it second nature, aka routine. Our founder, Kristen Manieri, breaks down how to work your brain and life to ensure that date night becomes a healthy and cherished habit! Read her tips here.
Babysitters and Checklist
Whether you love a color-coded to-do agenda (like me) or just mentally go through a loosey-goosey to-do itinerary, most everything, including date night, requires a checklist. Your date night checklist might include: asking out your partner (duh!), setting the date, choosing location/activity, booking the babysitter, making reservations, setting a budget, getting cash, fueling up the car, etc.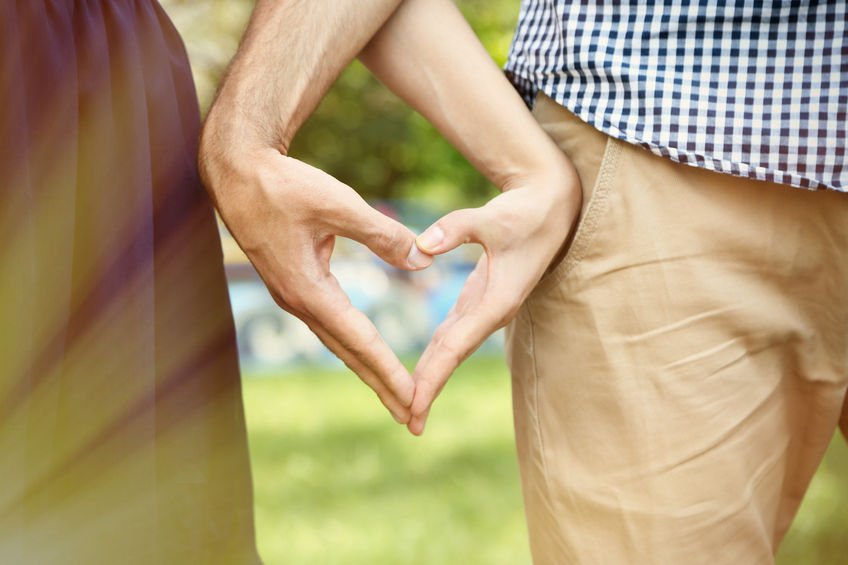 Understand it's a Science
Some people feel guilty about having a date night. For example, parents may feel awkward about leaving their kiddos, and couples on a budget may hesitate because of monetary constraints. But, date night doesn't have to be costly; plus, investing in your relationship leads to priceless outcomes for all (yes, for both kids and adults). There really is scientific evidence that date night works! A study published by the National Marriage Project at the University of Virginia found that regular date nights add value to relationships by generating "higher levels of communication, sexual satisfaction and commitment." And the study concluded that all couples can benefit, regardless of whether they have children or not. So, what are you waiting for? It's time to finally commit to date night!
What's your favorite date night gear and/or essentials? Share with us on Facebook and Twitter.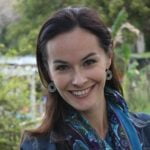 Nancy DeVault is the managing editor of Date Night Guide. She also contributes to publications such as Babble, AmeriDisability Services Magazine and Orlando Magazine. She enjoys outdoor adventures with her husband and toddler.