From winery tours to at-home tastings, wine lovers can savor so many wine-inspired date nights. For the buzz on the coolest vino-themed stuff, drink up our list of 21 wine-inspired must-haves for couples who appreciate grape-to-glass goodness.
1. Picnic & Wine Combo Basket
A romantic picnic for two is still among our favorite date nights! Choose a wine-friendly basket for al fresco dining, like one from the Moka Collection at Macy's, which includes insulation for chilled bottles.
2. Wine Soap
Want to make your at-home spa experience even more intoxicating? Akenehi on Etsy sells a four-pack of vino-infused soaps, including Winey Peach, Summer Chardonnay, Cabernet Sauvignon and Black Cherry Merlot. The company says, "We picked wine for its antioxidant properties, as well as the skin loving benefits of resveratrol and tannins." Lather up winos!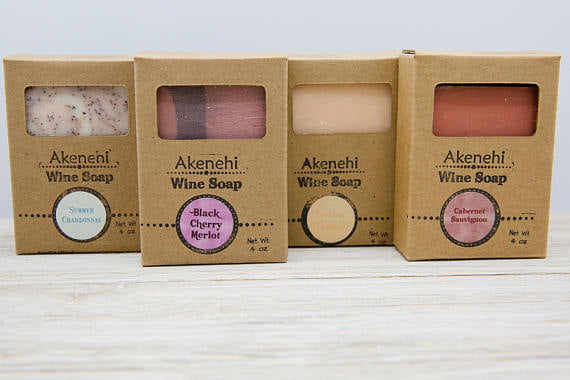 3. Corkcicle
This stainless steel canteen keeps contents cold for up to 25 hours or hot for up to 12 hours. Even better… it can hold a whole bottle of wine! Pour chilled white into the canteen and forgo packing the glass bottle and corkscrew.
4. Wine Art
You'll drink up this colorful art piece showcasing a collection of wine-inspired literary quotations. Shakespeare, Galileo and more with great taste!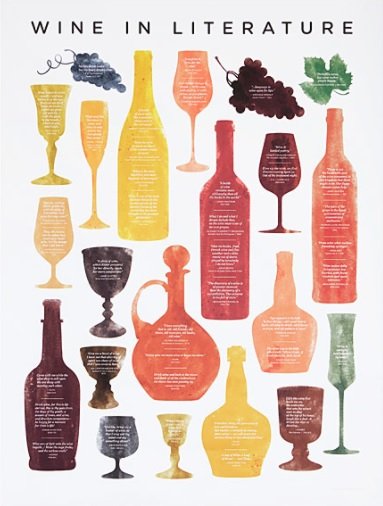 5. Electric Bottle Opener
Never risk breaking the cork again when opening a new bottle of vino. Electric openers make cork removal fast and easy. The Oster electric opener is an affordable option for winos on a budget.
6. Cork Board
Recycle your corks and have a fun DIY date night. This awesome cork board is a tasteful addition to the kitchen, mudroom or office. And WineEnthusiast.com also sells kits to create trivets, clocks, tables, picture frames and more.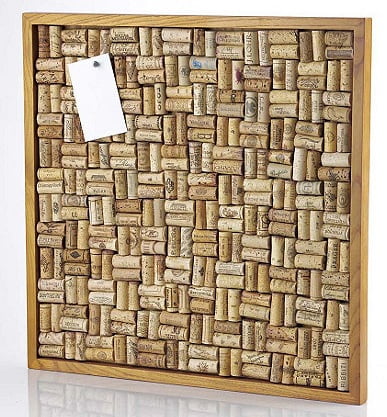 7. Winemaking Kit
Stop whining about store-bought wine flops! Wouldn't it be fun to make your very own wine to perfectly please your palate? There are endless flavor possibilities thanks to numerous winemaking kits. For example, the Master Vinter's Fresh Harvest Fruit Kit will help you create grape-to-glass goodness using both grapes and exotic fruits.
8. Wine Jelly
Beyoncé famously sang, "I don't think you're ready for this jelly." Well, Queen Bey may not often be wrong but we are definitely ready for this jelly! Drunk Jelly makes seven wine-infused varieties: rosé, moscato, pinot grigio, chardonnay, merlot, pinot noir and cabernet sauvignon. It's the perfect addition to a date night cheese plate, amped up PB&J picnic or romantic breakfast in bed.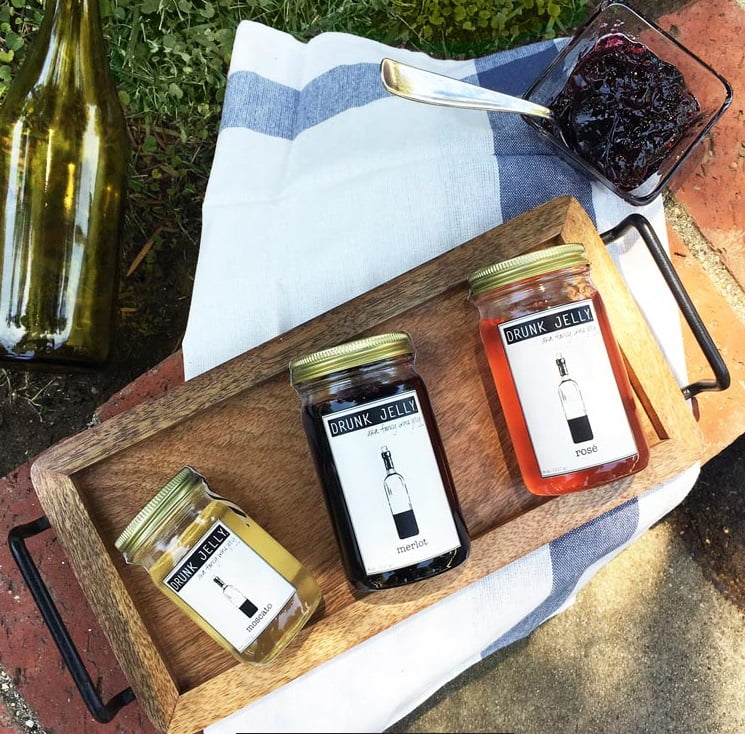 9. Celebrity-Owned Wines
The Berry published a list of celebrity-owned wine labels. When gifting or sipping wine, the star factor can add a little pop of fun. Binge watch The Unbreakable Kimmy Schmidt while drinking creations by the hilarious Tituss Burgess, find your groove with wines by from Train, Madonna, Fergie or John Legend and hit the golf green with a flask filled with Arnold Palmer wine, credit by Luna Vineyards and the dearly departed golf legend.
10. Wine Thermometer
Ensure that your wine is at the perfect temperature when it hits your lips. The Menu Fahrenheit Wine Thermometer simply wraps around the bottle and digitally displays the content's temperature. How cool!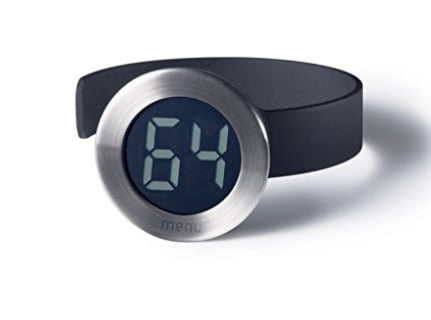 11. Merlot-Infused Coffee
Move over mimosas and Bloody Mary's… merlot-infused coffee is brewing up a new brunch beverage (as if you needed another excuse to love brunch even more). Try beans aged in oak wine barrels for rich berry flavors and hints of currants.
12. Wine Fragrance
Wine drinkers often smell a pour before consuming. That's because one's sense of smell has an effect on the way the brain processes flavor. Notes of Wine Perfume is a collection of scents that captures the sweet, spicy and oaky essences of wine. Choose from chardonnay, merlot, pinot grigio, cabernet, riesling and rosé.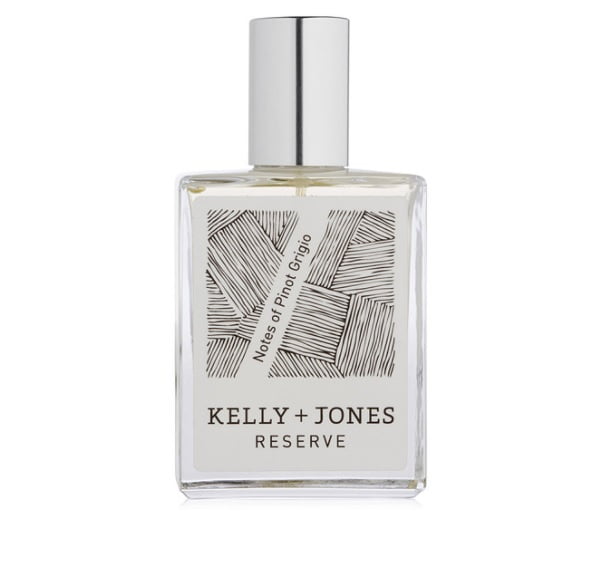 13. Wine Subscription
Winc has over 100 wine bottles ready to be sipped through its monthly delivery service. Shipments include 4 bottles (starting at $13 per bottle) that either you choose or, if you're feeling wino wild, Winc selects based on your palate profile quiz.
14. Wine Stopper USB Memory Stick
You may not be able to drink on the job but you can honor your favorite beverage while at the office. The Wine Cork USB is fun and functional for wine-lovin' professionals.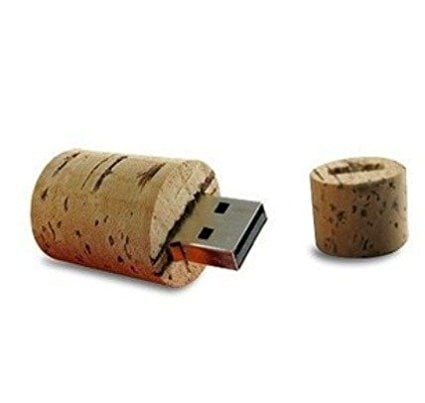 15. Personalized Wine Cork Holder
Everyone loves custom décor, right? EngravingsEtc on Etsy makes engraved shadow boxes to hold wine corks. Fill your wine glasses and then fill this personalized keepsake box. Maybe get one for yourself and another for a gift.
16. Wine Stem Glass Holder
Want to comfortably talk with your hands, nosh freely at a party or make a bold wine-inspired fashion statement? This novelty item by Neoprene with adjustable straps is delish!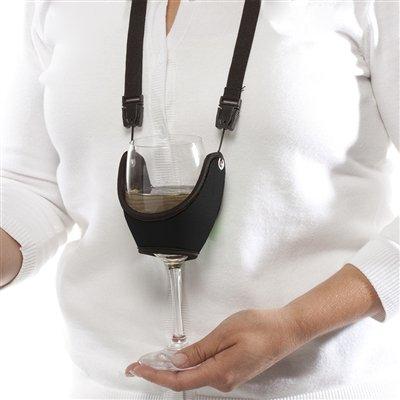 17. Label Saver
If you don't want to rack up a collection of empty wine bottles but want to preserve your tastiest memories, try this label saver. It carefully removes the paper from the bottle so you can stash it in your scrapbook for safe keeping.
18. Wine Wars Game
Challenge fellow winos to a round (or two) of Wine Wars: A Trivia Game for Wine Geeks and Wannabes. Earn a vinicultural victory with your knowledge of winemaking, selling, tasting and more.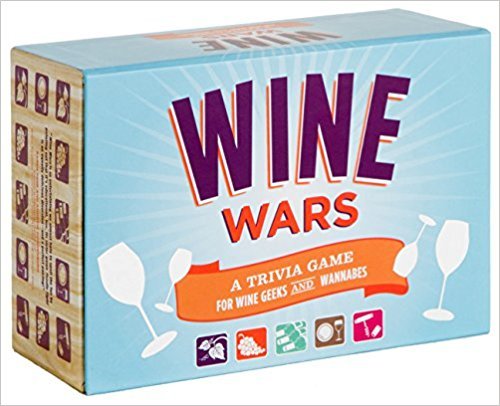 19. Wine Advent Calendar
Need a holiday gift idea? The bible says that Jesus turned water into wine (John 2:1-11), so perhaps it's fitting that alcoholic advent calendars are becoming a Christmas trend. The budget-friendly supermarket Aldi just launched a version with 24 mini bottles of red, white, rosé or sparkling wines. Cheers to the upcoming holiday season!
20. Wine Umbrella
Sunshine seekers will savor the no-drip design of the Vinrella Wine Bottle Umbrella. You can bottle up ugly rain gear and, instead, tote this stylish umbrella in hand or in your bag.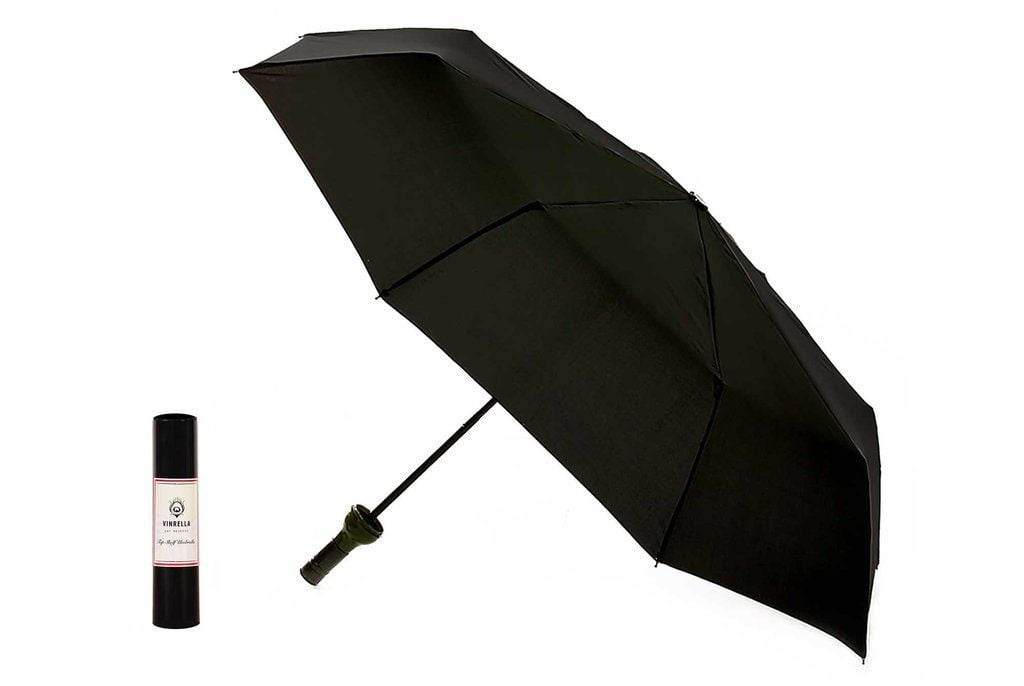 21. Glass Stake Holders
No table, no problem! Available at Crate and Barrel, cheers to this handy set of in-ground stakes designed to be positioned beside your picnic blanket and hold wine glasses. Prefer beer? There are also take holders for beer cans.
Feature image photo credit: Just Wine App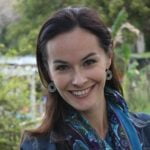 Nancy DeVault is the managing editor of Date Night Guide and a contributor to publications such as Babble, AmeriDisability Services Magazine and Orlando Magazine. She enjoys outdoor adventures with her husband and toddler.