The stars aligned to create your luminous love! You can cuddle up together for romantic stargazing on most nights (weather permitting). But, just once a month, the opportunity to moongaze arises for a full moon date night! Plan ahead with the 2017 full moon calendar and try out these star-studded date night ideas.
1. Planetoid Paddle
The Sierra State Parks Foundation and West Shore Sports offer a full moon kayak tour along the shore of Sugar Pine Point State Park in Lake Tahoe, California. Get in sync with your love by paddling in a tandem vessel. In Miami, Florida, BG Oleta River Outdoor Center provides an opportunity to trade in the city lights for the glow of the full moon. If you prefer a canoe versus kayak, head to Tallulah Gorge State Park in Tallulah Falls, Georgia for an informative and fun ranger-led full moon canoe outing.
2. Full Moon Yoga
You may be familiar with sun salutations but, according to Yoga International, moon salutations are powerful too. Instructor Charles MacInerney holds a free outdoor class once each month on or near the full moon at a scenic overlook in Austin, Texas. You can watch the sun set and the full moon rise as you stretch beyond your standard date night. And Community Yoga in Charlestown, Rhode Island invites yogis and beach bums alike to participate in full moon yoga right on the sand shore.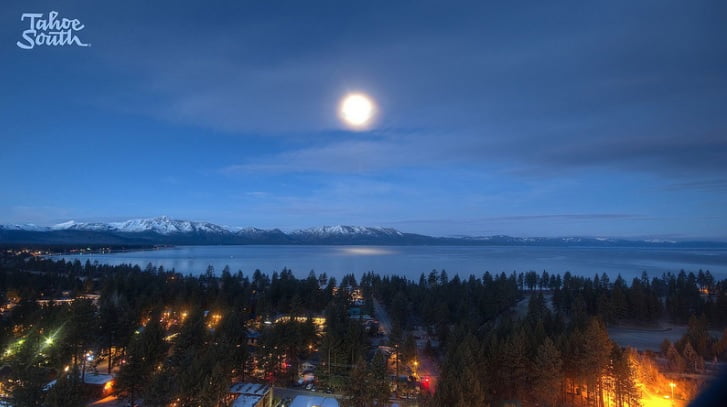 3. Park It!
If you live in a metropolitan area, you'll want to get away from the city lights and find a dark (but safe) spot for better viewing. Maybe head to the nearby "make-out point?" LOL! You know… that romantic hilltop like the ones in the movies. Perhaps scope out a park (if operating hours permit). Or, simply find a quiet field to moongaze, picnic and, um, make-out.
4. Dinner Cruise
Set sail with your favorite mate aboard a full moon dinner cruise. Hornblower Cruises and Events anchors up for the celestial voyage in San Diego, San Francisco and Newport Beach, California. This 3-hour yacht cruise includes a 4-course dinner, cocktails, music and dancing. And the Apalachicola Maritime Museum in Apalachicola, Florida (Panhandle region) runs a similar monthly dinner crruise outing (October through March). Check your local boat options too!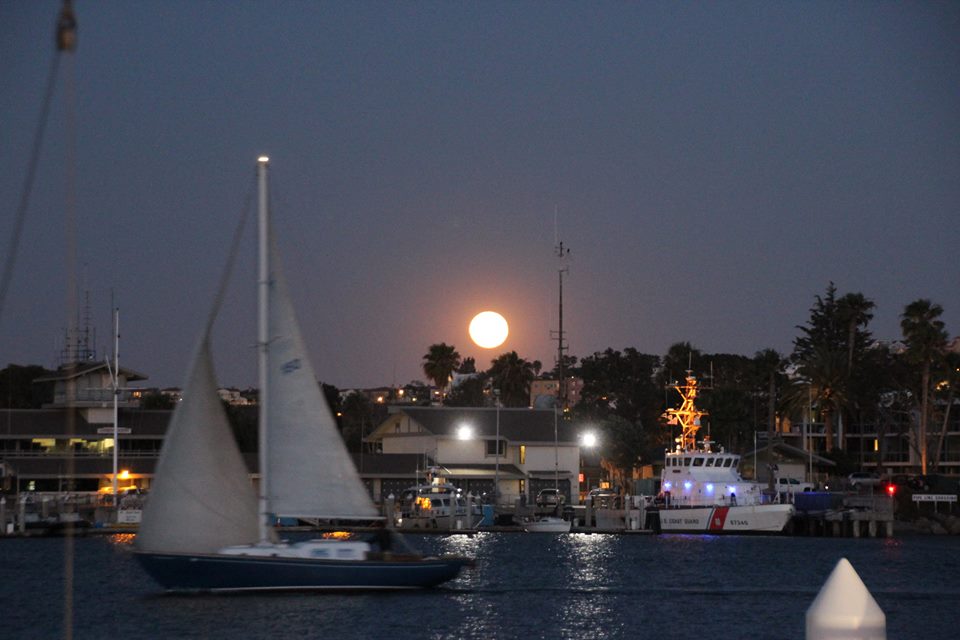 5. Celestial Cycle
Give nighttime fitness a spin with a moongazing cycle. For a semi-private trek with your date, head to White Sands National Monument Park in New Mexico to enjoy a leisurely unguided ride along Dunes Drive under the light of the full moon. Many bicycle guides offer regular nighttime tours, like Bike and Roll in Washington, D.C., so just book in alignment with the full moon calendar.
6. Drum Circle
Groovy gatherings take place monthly on the full moon and the new moon nationwide. These spirited rituals include drumming, dance, chanting and singing. Florida has several full moon circles, like in Orlando and Miami. And, on the other coast, head to Laguna Beach, California.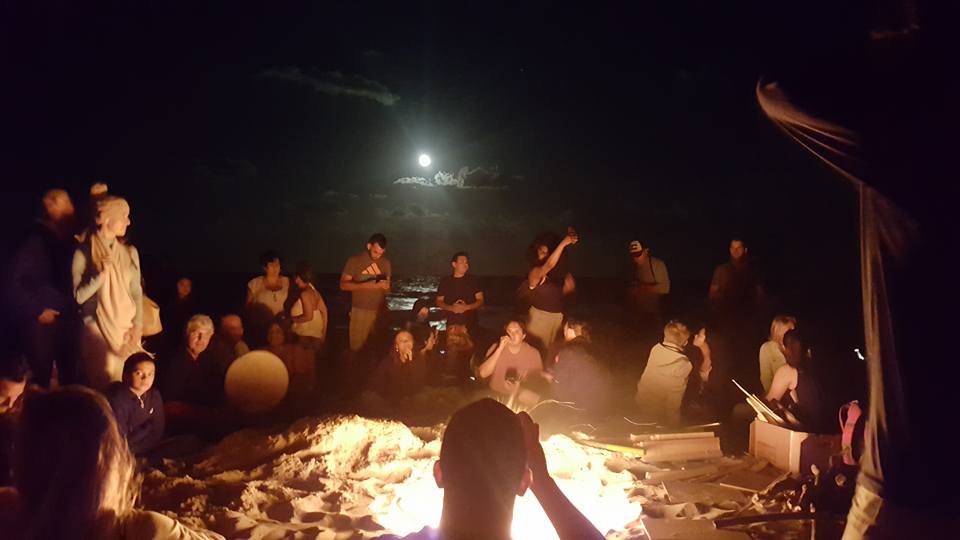 7. Cemetery Tour
People are more active during full moons than moonless nights, according to Live Science. But what about spirits? Take a cemetery tour to see if spirits rest or rise with the full moon on a guided cemetery and/or ghost tour. Visitors to Aspen, Colorado can tour the Red Butte Cemetery to learn about the cities "permanent" residents. And Savannah, Georgia is well-known for its haunted experiences so its fitting to book with a company named Full Moon Tours. It's inclusive of tales, history, laughs and drinks.
8. Climb to the Moon
Wanna get a little closer at the moon in all its glory? Check the calendar of a nearby lighthouse. For example, you can take in moonlit panoramic views from Ponce Inlet Lighthouse in Florida, Cape Hatteras Lighthouse in North Carolina and Point Arena Lighthouse in California.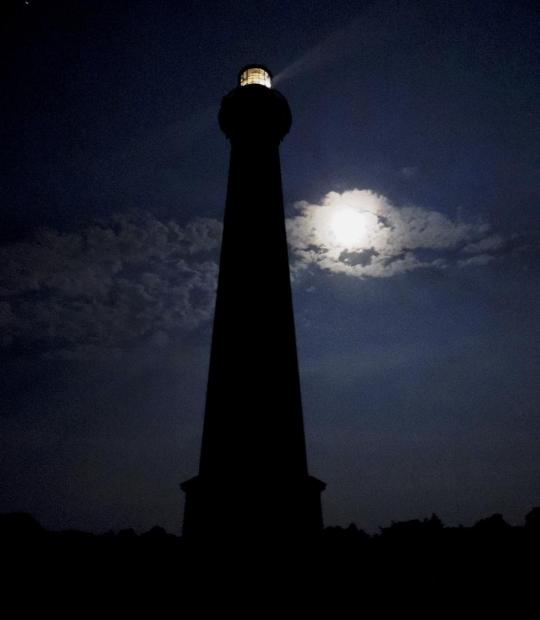 9. Planetarium or Science Center
Might as well go to the experts for a moongazing date night. Many planetariums and science centers host full moon events where visitors can watch the moon and stars through high-powered telescopes.
10. At-Home Astronomy
Have a relaxing at-home full moon date night. Maybe download a stargazing map. And get cozy in lawn chairs or a hammock, sip champagne and snack on Moon Pies.
Feature image credit: Hornblower Cruises and Events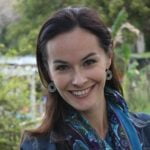 Nancy DeVault is the managing editor of Date Night Guide and a contributor to publications such as Babble, AmeriDisability Services Magazine and Orlando Magazine. She enjoys outdoor adventures with her husband and toddler.