Live your best life… together.
Date Night Guide is an inspirational hub encouraging couples nationwide to love, laugh and live their best life together. With motivating ideas to upgrade the date night experience, we share suggestions for fun and interactive experiences, handy how-to guides and real relationship insight.
Date night is about reconnecting but it's also about the opportunities couples create to explore, learn and pursue adventure together. Beyond the grind of 9 to 5 and family and household obligations lies three hours a week where fun, friendship, laughter and passion flourish. Those three hours are waiting for you, either as a creative night in or a night out on the town. Go get them.
Our Mission
We believe that couples are happier and more connected when they spend quality time together. But let's be honest… it's not always easy to carve out the time for date night or plan something extra special.
Simply put, Date Night Guide exists to inspire you to take three hours a week to nurture and cultivate your relationship.
How it Works
No matter where you live, Date Night Guide's content presents exciting opportunities to explore your own city and beyond, day or night.
Date Night Guide's six dating pillars:
1. DO: A catalog of fun adventures and events.
2. NEST: A roaster of creative at-home experiences.
3. REAL TIME: Straight talk and firsthand relationship insight from our editors.
4. SEE: A collection of arts & culture, shows and more.
5. STUFF: A guide to the best must-have gear and products for couples.
6. TRAVEL: Itineraries and destinations to love.
Who We Are
Date Night Guide is the parent brand of our company serving couples nationwide. By popular demand, we're expanding to launch city-specific date night sites across the country. We're already inspiring local date nights with Asheville Date Night Guide, Orlando Date Night Guide and Tampa Date Night Guide. Learn more about our cities and how to join the Date Night Guide family.
FOUNDER/PUBLISHER/EDITOR
Date Night Guide.com is the brainchild of Kristen Manieri, also the creator of OrlandoDateNightGuide.com, a site that launched in 2007 and now serves over 50,000 unique visitors each month. A frequent speaker and television media guest, Kristen is also a prolific freelance writer with travel and lifestyle articles published in magazines across the country, including Huffington Post. She lives in Orlando, FL with her husband and two daughters.
Kristen is also the host of The Synced Life, a podcast focused on the power and magic of human connection. Contact Kristen.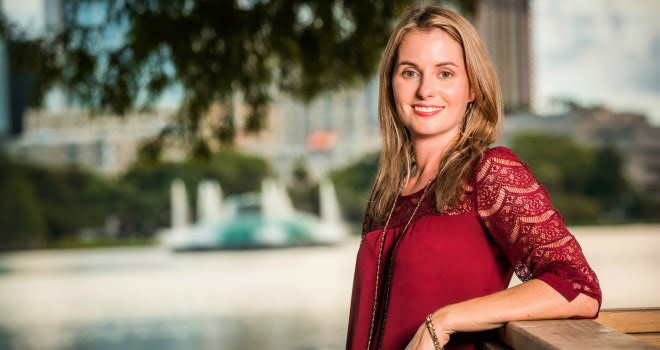 EDITOR AT LARGE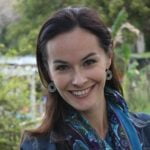 Nancy DeVault is a contributing editor for Date Night Guide. As a freelance writer and editor serving both local and national publications, Nancy produces award-winning work most often focused on dating, lifestyle, travel, food, health, parenting and charity. With 20 years of communications experience, she has held positions in radio, television, print and digital media. She is a fitness enthusiast, news junkie, travel addict and lover of both girls' night out and, of course, date night! Nancy and her husband live in the Orlando area with their son. Find Nancy on LinkedIn.
CONTRIBUTORS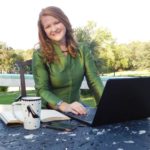 Erica Thomas is a freelance writer regularly contributing to Date Night Guide and Orlando Date Night Guide, while also managing her roles as a wife and homeschooling mom of two small children. She is a romantic at heart who flourishes with adventurous activities and travel (and, of course, date night).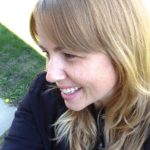 Angela Long is a freelance writer and lifestyle blogger who shares her love of design and DIY inspiration at perfectsmerfect.com. Angela is a proud momma to three littles and is raising her tribe with her husband in Brooklin, Ontario. And after ten years of marriage, she admits they're still working on making date night a regular habit!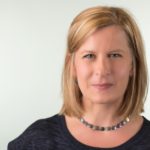 Jennie Clarke is a Central Florida based mom of two boys, wife to her supportive husband Jason, a Certified Pediatric Sleep Consultant with Good Night Sleep Site Florida, allergy-friendly food enthusiast and lover of the outdoors. Now in the midst of life after kids (and blogging about it), she and Jason work to bring focus to their marriage… (hello, date night!).
COLLABORATIONS
DateNightGuide.com is pleased to collaborate with like-minded partners in an effort to further inspire couples nationwide to love, laugh and live their best lives together. Find our guest blogs, syndicated content and more on various collaborative sites:
If you are interested in featuring Date Night Guide's content on your site, please let us know.
WRITE FOR US
We welcome submissions from experts and freelance contributors. Please pitch ideas via email that align with Date Night Guide's six pillars:
Do: A catalog of fun adventures and events.
Nest: A roster of creative at-home experiences.
Real Time: Firsthand relationship insight from Date Night Guide experts.
See: A masterpiece collection of arts & culture, shows and more.
Stuff: A guide to the best must-have couples products.
Travel: Itineraries and destinations to love.