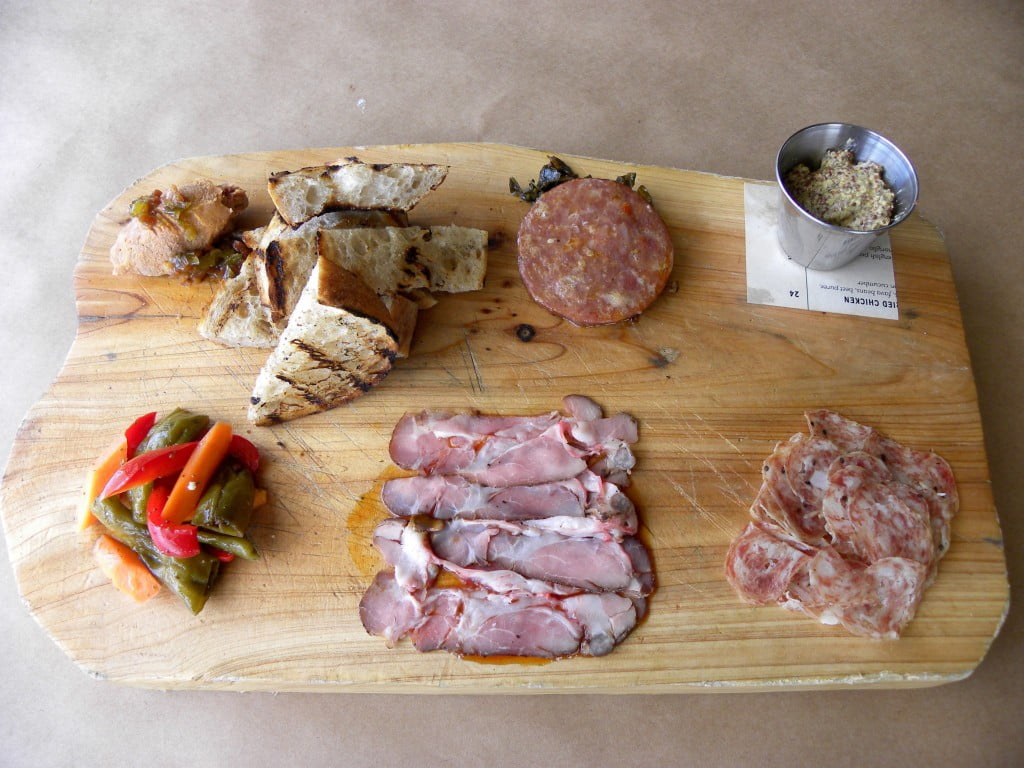 Every now and then it's nice to lounge in your comfy clothes at home instead of heading out on the town for date night. But the key to making the night memorable is to have a fun theme and some advanced planning. Here, we focus on a tasting date night that can be planned on a shoestring or as a splurge. Enjoy this intimate, edible journey!
Olives
Olives, you either love them or you hate them. Since there are more varieties than the ever popular green Spanish olive and black American olive, perhaps you and your sweetie will find a flavorful variety to indulge together. Grab your nice dishes, silverware, and fancy napkins to make a fanciful setting for an olive tasting at your dining room table.
First things first; purchase your olives. But where do you start? Grocers are beginning to add epicurean items to their stores, such as packaged gourmet olives or olive bars. You can also take a gander at ethnic food shops. Pro tip: like mushrooms, olives should be stored in a breathable container in the fridge.
Varieties to try:
Oil-cured black olive – These olives will be shriveled like a raisin and pack a meaty punch.

Cerignola – These green and black olives derive from Southern Italy and have a sweet, buttery taste.

Kalamata – Yes, this variety is fairly common but these Greek olives are full of rich flavor.

Arbequina – These Spanish olives begin tangy and end on a sweet note.

Picholine – These are green citrusy olives hailing from France.
When you begin tasting, be sure to count to ten after you swallow. This ensures you experience the full character of that variety. After you've tasted your selection, dice up the remaining olives to make a quick and easy tapenade to spread on warm bread. You both will enjoy the many flavors your taste buds encounter!
Click here for a quick video tutorial from DeLallo Foods that's all about olives.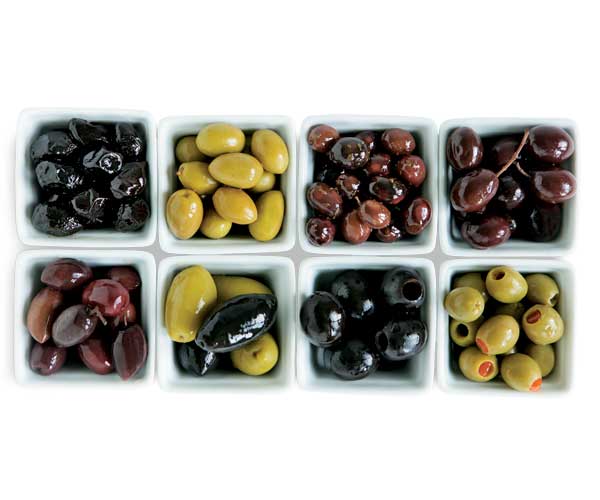 Beer
There's something intoxicating about that first sip of beer, especially when it's an ice cold craft. For me, I instantly feel less stressed and ready to kick back. That's the exact mood you'll want to create for a beer tasting. Belly up to your home bar as you and your hottie travel through fermented flavors.
You'll want to pick a theme when choosing your beer flavors like ales, lagers, specialty beers, etc.. If you have a local microbrewery, choose different styles to bring home and compare. While most beer enthusiasts would suggest you use the appropriate glassware, it's perfectly acceptable to use a stemless wine glass.
Be sure your beer is cold for the tasting. To get the perfect foam head, hold your clean glass at a 45 degree angle until it's half full. Then bring it to an upright 90 degree angle and continue pouring in the middle of the glass.
To properly taste your beer, look at and describe the foam head and color. Swirl your beer as you breathe in the aroma. Inhale two sniffs with your mouth closed then with your mouth open to fully experience the scents. When tasting, take it slow. Allow your first sip to sit on your tongue before swallowing.
Converse about the flavors each of you taste while sampling the different styles. You can purchase a beer flight/tasting tray here for a true brewery experience.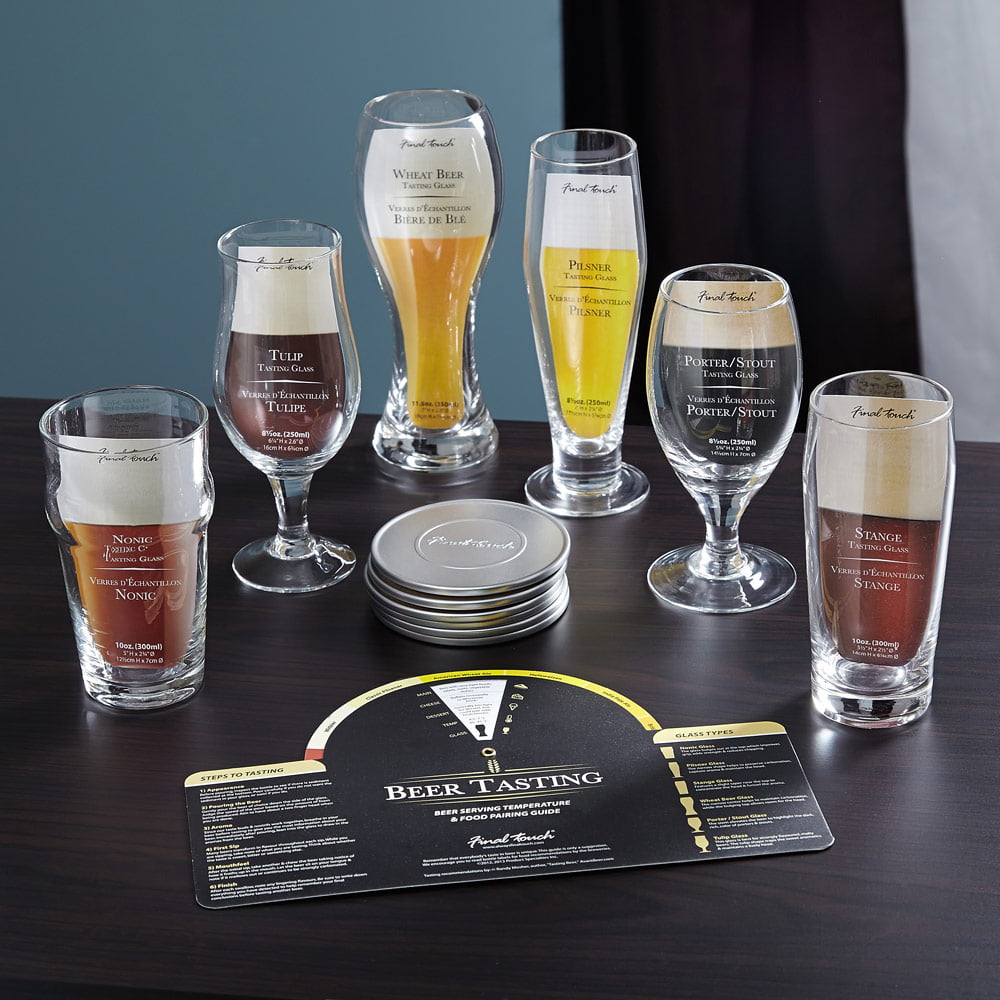 Wine
Add wine to any night in and you have instant romance. Beef up the atmosphere by setting up a charming area on the outside patio with snug seating, classy music, and lots of candles. Whether you are a wine novice or aficionado, there's sure to be something both of you will learn from the evening.
When purchasing wine for a tasting, we suggest choosing varietals from one brand or choosing the same wine type from various brands. With each wine, follow these steps to analyze as you are tasting. If it helps, write down your thoughts as you are going through each step or discuss with your flame as you progress.
As with beer, look at your wine and note its appearance. Smell as you discern the aromas of grapes and any fruits, herbs, or floral notes. It is now time to taste! Allow your tongue to touch the wine pinpointing the flavors and texture captured within the glass. Lastly, think about your wine. Did you notice any characteristics that stood out to you? Did the flavors balance together nicely or was one note too strong? Is this a memorable wine you would drink again?
For a detailed and entertaining video on wine tasting by Sommelier Madeline Puckette, click here. To add a little fun to your tasting, purchase the All You Need is Wine game kit and let the memory making begin.
Chocolate
What's not to love about chocolate?! Not only does it taste delightful, but according to Medical News Today, there's some benefits to indulging in this sweet treat. Some of these include antioxidant consumption, lowering bad cholesterol, reducing the decline in memory, and lowering the risk of heart disease.
Despite what you may think, tasting chocolate is much different than eating chocolate. It really is about the process. Follow these steps to taste chocolate like a professional.
Look – The chocolate should have a radiant shine in the light.

Smell – This will prime your palate before tasting. Do you notice any hints of flavors just from smelling?

Break – Break your piece of chocolate in half listening for the snap. It should be crisp and loud.

Savor – The first piece is to be savored. Pop it into your mouth and let it melt naturally. Do not chew! As it begins melting from your body heat, notice the different flavors and ingredients used.

Chew – The second piece is to be chewed as you normally would. You should notice a difference in taste.
Be sure to have a palate cleanser nearby such as water or crackers to use between each chocolate. There are oodles of chocolate tasting mats you can print online or get creative and make your own. You can choose various percentages of cacao from the same brand or choose the same percentage from different brands. Amazon has a chocolate tasting kit available to assist in becoming an expert.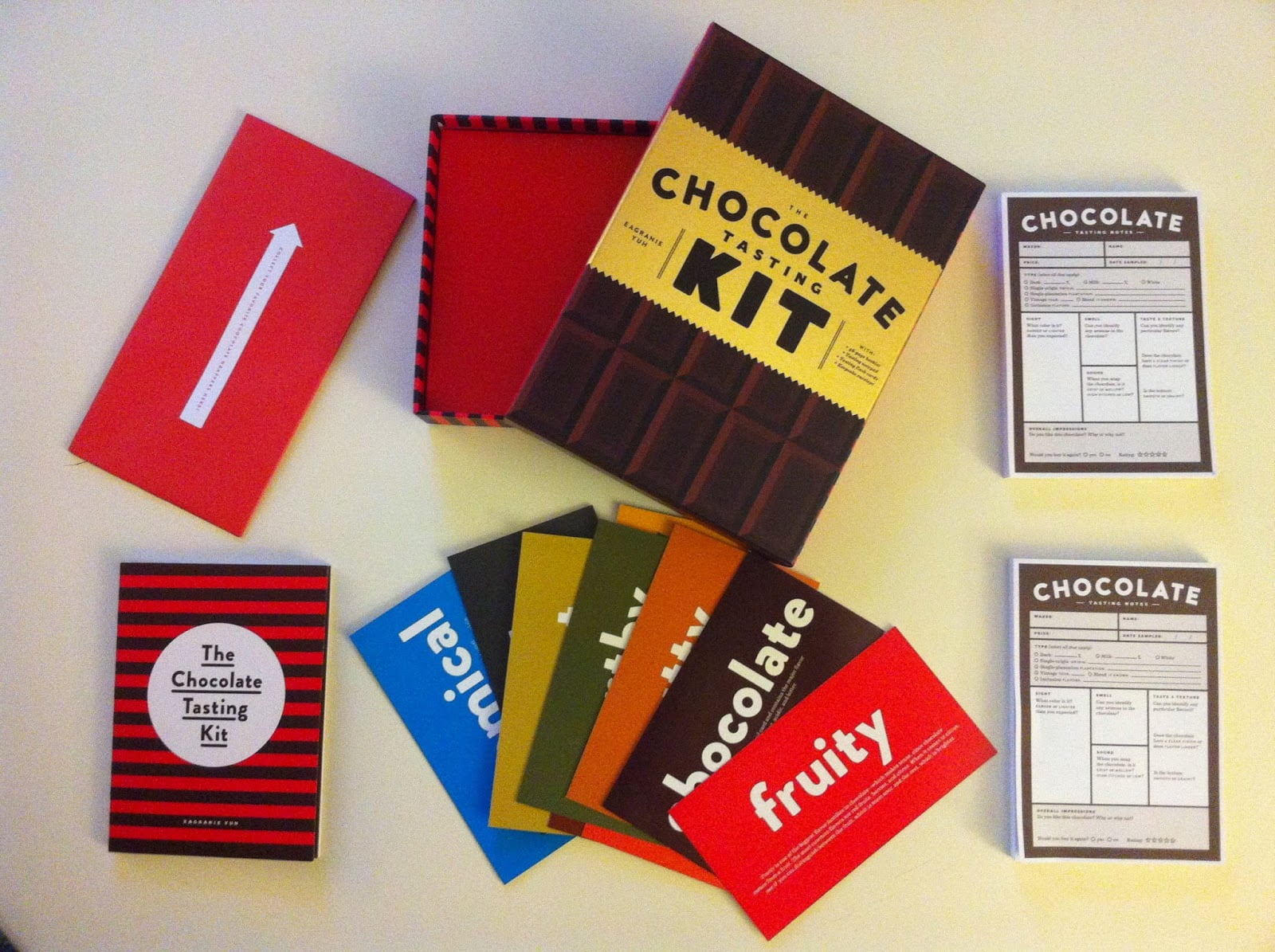 Tea
Drink the peaceful and calming experience of a spa with a tea tasting. Pull out the fancy China or purchase a tea tasting set to make the affair more special. You'll want to use loose tea leaves for this encounter so be sure you have a tea strainer if you don't have a set. Also, make sure you use white cups to analyze tea coloring.
You can pick up loose leaf teas at a local tea shop or buy a kit online and have it delivered right to your door. Begin your tea date by examining the tea leaves. Take note of the size, color, and texture of the leaves. A good loose tea will have tea buds in the mix and crunch when sifting through your fingers. Take a heaping teaspoon of your tea and brew for three and a half minutes with water you normally drink. Do not squeeze the leaves when pouring since this releases bitter tannins.
What does your brewed, or infused, tea look like? Look for bright colors that are shiny and clear. Tasting is actually perceived mostly through smell. Since we know this to be true, deeply inhale as you hold your cup close. What do you smell?
Now the fun part, tasting! Use a spoon to scoop a tasting. Then, slurp the liquid to help ariate the tea giving life to the flavors. Swish the tea in your mouth as you exhale deeply and then swallow. Did you notice spicy, earthy, nutty, or fruity flavors? How did it feel in your mouth? Do you want to taste it again? These are things to discuss as you move through the steps.
Here's a video describing and demonstrating a tea tasting for you and your honey to view.
Cheese
We, Americans, love our cheese! In 2017, 5.55 million metric tons of cheese were produced in America (Statista). With so much cheese being made, there's bound to be some flavors you and your other half have yet to try. Decorate a platter with a few cheese samples and meander to your cozy couch where you can babble as you taste.
Buying a party kit like this will aid in choosing cheeses to try for a pairing, terms to be familiar with, and profile cards. Add to your night in with some wine to relish as you savor your cheese.
Prep for your date night early by setting the cheeses out to reach room temperature thirty minutes to an hour before serving. This warms up the fats that provide the flavors and aromas allowing you to fully experience the cheese.
Use your sight to take note of your cheese. Look at the texture, color, and firmness. As with other tastings, it's important to smell your tasty morsel before biting into it. In doing so, you will spot more than the standard salty, sweet, sour, or bitter tastes that your tongue notices. When you nibble, roll the cheese around in your mouth warming it up as you process the flavors.
Cheese Rules walks you through the steps in their short video.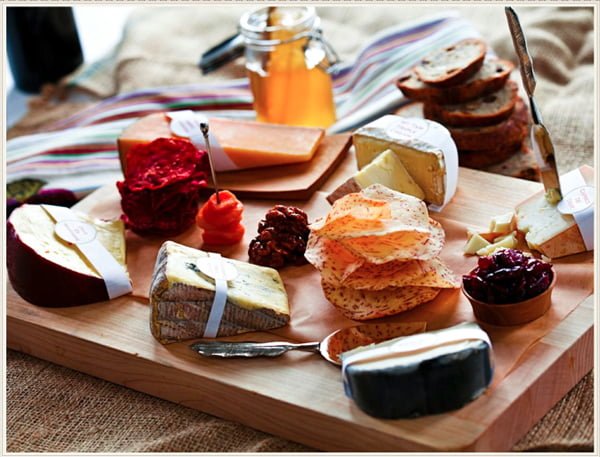 Cured Meats
Charcuterie boards are a hot item in the culinary realm. They are versatile, customizable, and create your own taste adventure. There's an array of cured meats to enjoy from hard cuts to soft spreads. If you can't find something you like at your local supermarket, seek out a specialty food store, or order online.  
Here are a few components you can follow to make the perfect tray of cured meats for a stellar evening with your significant other.
Choose a meat that is pre-sliced thin and laid flat or in rolls. Think prosciutto.

Include a meat that needs to be sliced. Think sopressata or capicola.

Add a meat you can spread. Think paté.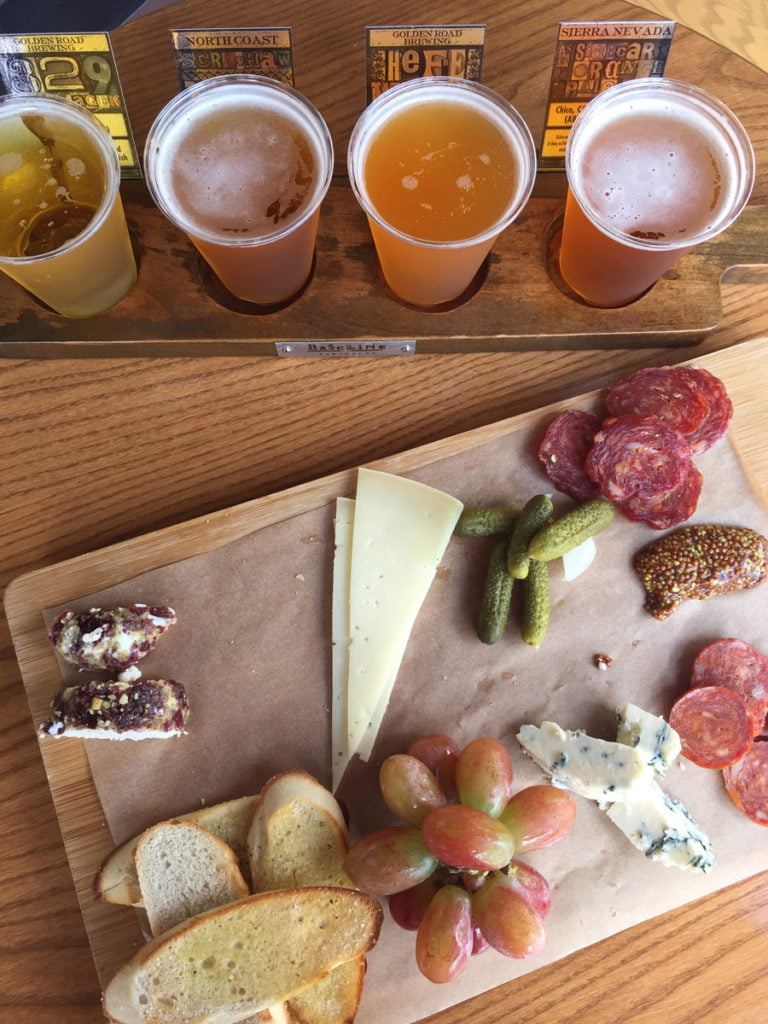 Unlike most other tastings, this one isn't labor intensive requiring too much brain power. You simply eat and evaluate what is pleasing to your palate. Rejoice in the extra time to focus on each other as you sample your way through conversation. Bon appetit!
Photo credits:
Feature image credit: Hannah Green