You can easily create at-home date night meals complete with tempting restaurant-quality fare. Convenient delivery kits cater to couples looking to forgo laborious menu planning, ingredient shopping and food prep. Now, thanks to the genius foodpreneurs, you can sink your fork into gourmet goodness (and with minimal work) and have more time to spoon later! So, give the following delivery kits a try for delightful date nights.
FOOD
Blue Apron
Blue Apron was among the first companies to mix up culinary trends. Vegetarian or meat/fish options serve ample portions; and all you need is the gear—pots, pans, spatula, etc.
Our publisher, Kristen Manieri, tried Blue Apron and found it useful for both at-home date nights and getaways where lodging includes a full kitchen. "I'm a fan of this service, and not just because it took us out of the grind of meal making for a few dinners but also because it turned out to be a cooking lesson in disguise," Kristen shared. "I'd make the recipes again, especially the parmesan-crusted chicken served with roasted hazelnuts mixed in with kale salad. Delicious! I would never have attempted this from a cookbook but it will be cooked in the Manieri household again." Blue Apron also has beverage delivery of pairing-sized wines (about 2⁄3 of a standard-sized bottle) for a nice twosome toast.
$9.99 per meal
Harbour Trading
Wanna go wild? Wild-caught, that is. Harbour Trading says "Our focus is simple: To provide people with the freshest seafood possible that has been harvested in U.S. waters and caught responsibly and sustainably." From the sea to your doorstep in days, organic fresh catch menus are built based on fisherman input. It's the "reel" deal with ready-to-cook picks like yellowfin tuna and green mango salad with julienned mango, daikon radish, mint, cilantro and lime soy dressing. If you're intimidated to cook seafood, just watch Harbour Trading's how-to videos. You can place a one-time order versus a membership so it's perfect for special occasion date nights.
$35 per meal
Hello Fresh
Another popular choice, Hello Fresh offers customizable chef-curated recipes for yummy farm-fresh meals cooked in less than 30 minutes. Expect a simple yet fun experience whipping up dishes that you've never attempted before. For example, chicken under a zucchini basket; sounds interesting, right? Hello Fresh has three wine plans: red, white and mixed. And, if you have couple friends that are overdue for a date night too, maybe gift a box of pre-measured ingredients with step-by-step instruction.
$9.99 per meal
Chef'd
Chef'd meals are concocted by a beefy roster of famed foodies, restaurateurs and dieticians. Chef'd has 650 choices for breakfast, lunch, dinner and dessert with impressive customization. Choose kits based on ingredients, cook time, cuisine type, spice level, dietary style (i.e. paleo, gluten-free) and more. Chef'd also has special collections like Date Night (our fav of course) and Bacon Before Everything (because why not?). Meals offer pairing suggestions too. For example, serve the beef bourguignon, mashed potatoes and herbed green beans with either Burgundy wine or stout beer.
$29 for 2 meals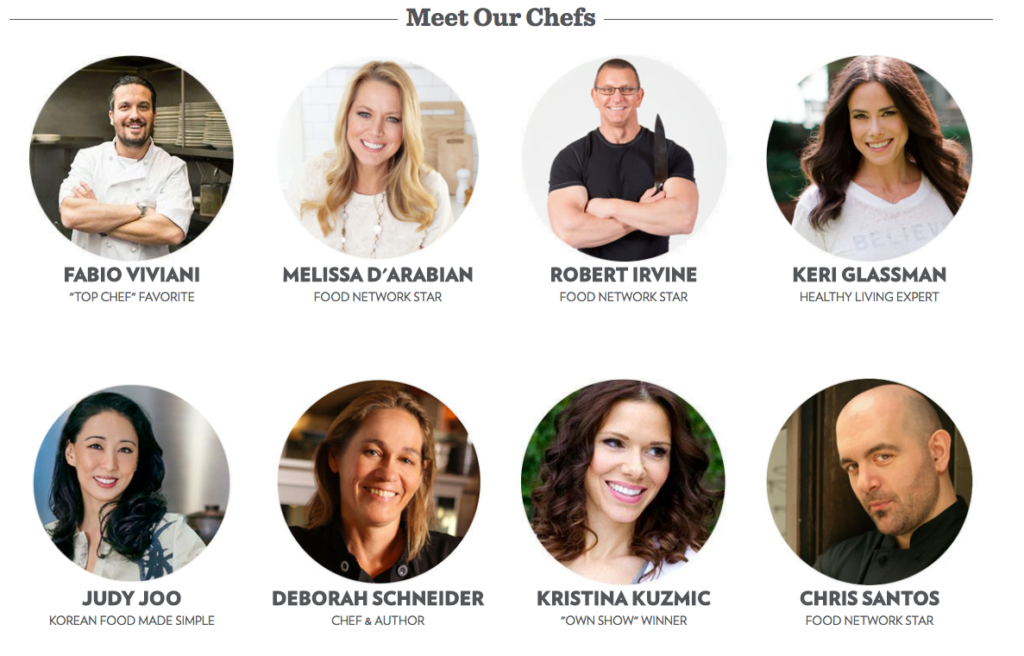 Gobble
The concept is similar to competitors; however, Gobble speeds things up with 3-step recipes cooked in one pan in just 15 minutes. And that means less clean up too! Nosh on Chinese chicken lettuce cups with brown rice, or paneer and cauliflower tikka masala with basmati rice, for example.
$11.95 per meal
Eat Feed Love
This "taste box" line specializes in artisan products for recipe-led sharables. When stale popcorn just won't cut it for your Netflix or game night, snack on prosciutto, basil, goat cheese and fig crostinis and raspberry marshmallow chocolate fudge ice cream. A subscription to the Taste Club brings a monthly delivery, but you can also order an array of condiments and nibbles à la carte to invent your own cheese plate or snack menu. Bonus: With every purchase, Eat Feed Love feeds a person in need – yay for do good date nights.
$45 per month | Feature image of this article credit: Eat Feed Love.
Foodstirs
Actress Sarah Michelle Gellar (and two pals) launched the modern baking company Foodstirs because she loved connecting with her kiddos in the kitchen. Organic mixes whip up an array of vibrant treats that are definitely kid-friendly. But this line is just as fun for a young-at-heart date night. Picture flour wars and drizzling chocolate in sexy aprons! The Movie Night Cupcake Kit is the perfect pop to movie night at home or the drive-in. And the Berry Sweet Pancake Muffins Kit is great for breakfast in bed.
$14-18 per kit

DRINK
Winc
Winc has over 100 wine bottles ready to be sipped with monthly delivery. Cheers to that! Shipments include 4 bottles that either you select or, if you're feeling wino wild, Winc selects based on your palate profile quiz.
Starting at $13 per bottle
CraftX
Date night at the brewery is awesome but you can also get 'crafty' at home thanks to CraftX. Each shipment includes twelve 16-oz. cans ─ it's two different beers from two featured craft breweries. You'll drink up the tap-fresh taste as beer is canned and shipped within seven days.
$60 per month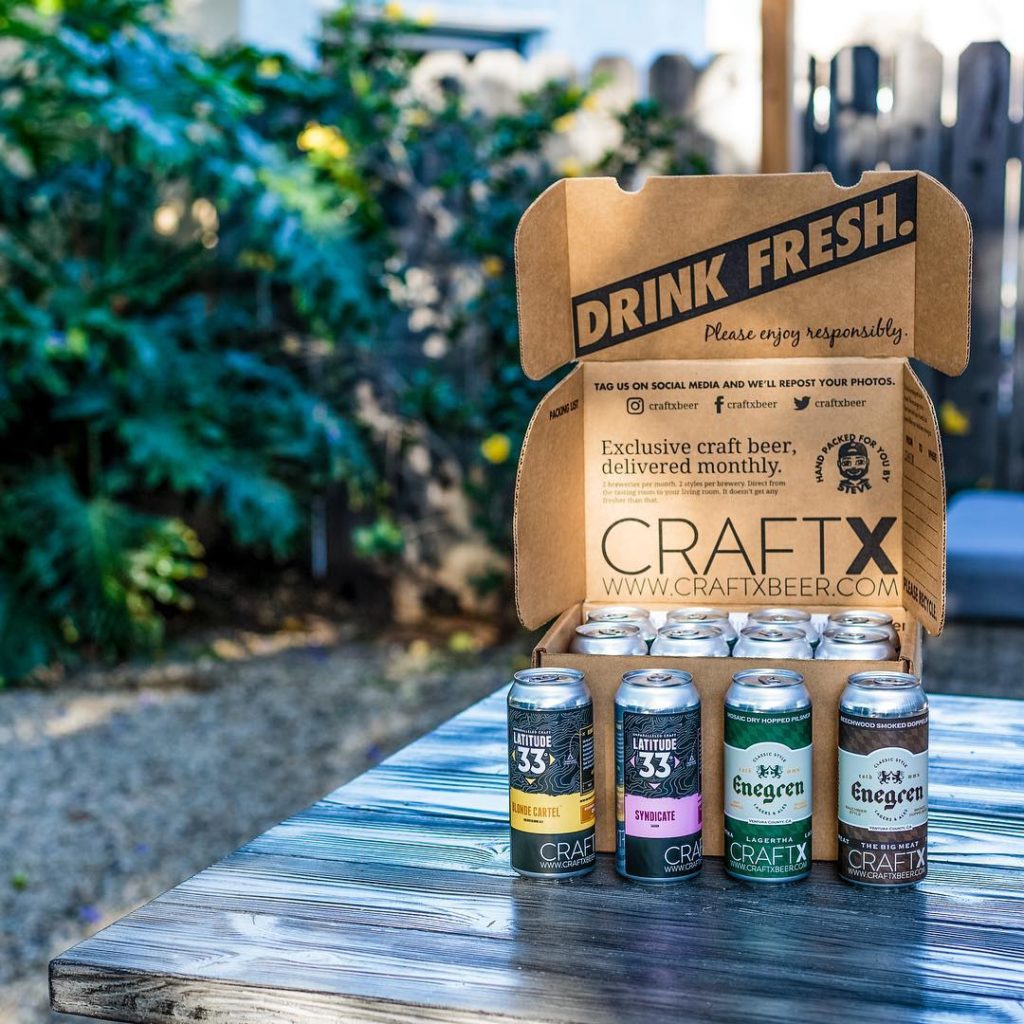 MistoBox
Caffeine trigger's the production of dopamine in the brain and, thus, triggers cheeriness. Sure, you can probably find this happiness at a coffee house or brunch place, but sipping hot java alongside your love at home is even hotter thanks to MistoBox. A coffee curator can help you brew up a shipment list from 40+ artesian coffee roasters.
$13 per week
Mash & Grape
This spirits company works with small distillers and independent bottlers to deliver a unique cocktail experience. Mash & Grape's monthly box options center on whiskey, bourbon, scotch, gin and tequila; although options like rum, vodka, wine and liqueurs are also available for order too.
$49 and up per month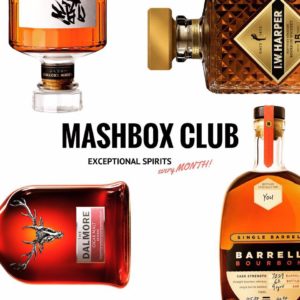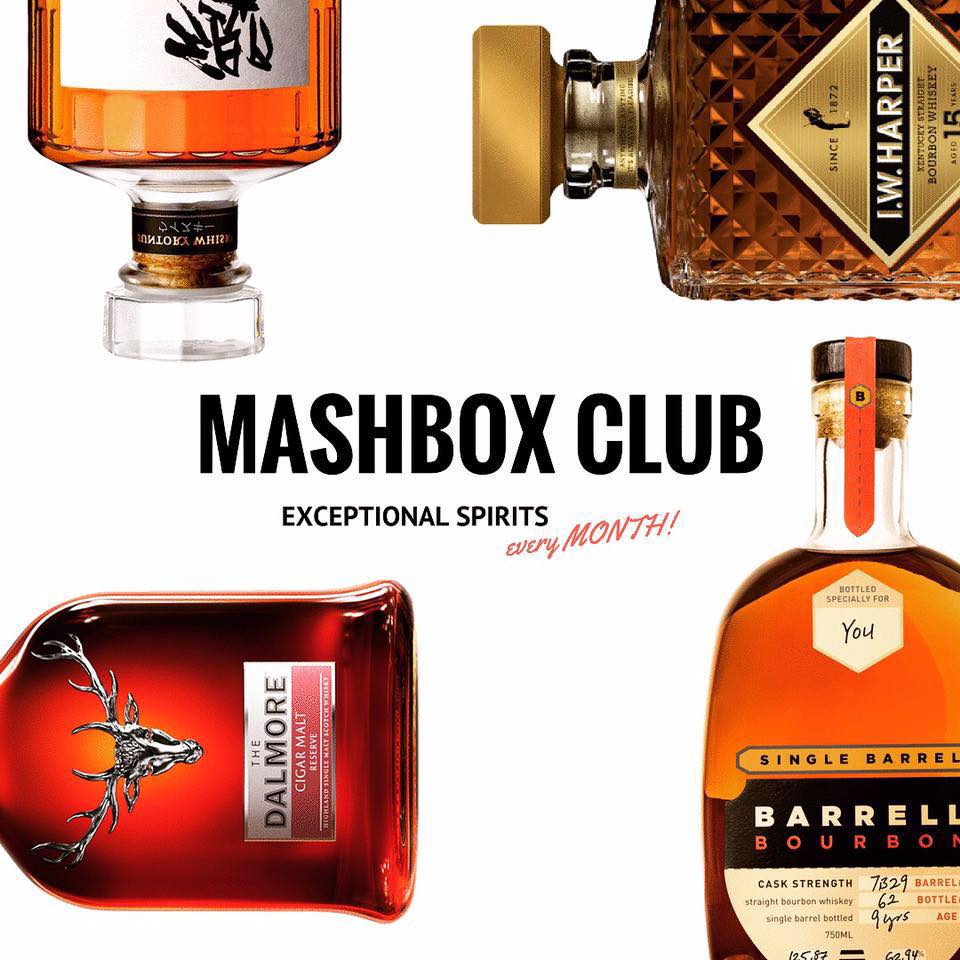 For more insight on the best meal delivery kits, check out Reviews.com, a research company aimed to educate consumers for improved decision-making.
Nancy DeVault is the managing editor of Date Night Guide and a contributor to publications such as Babble, AmeriDisability Services Magazine and Orlando Magazine. She enjoys outdoor adventures with her husband and toddler.