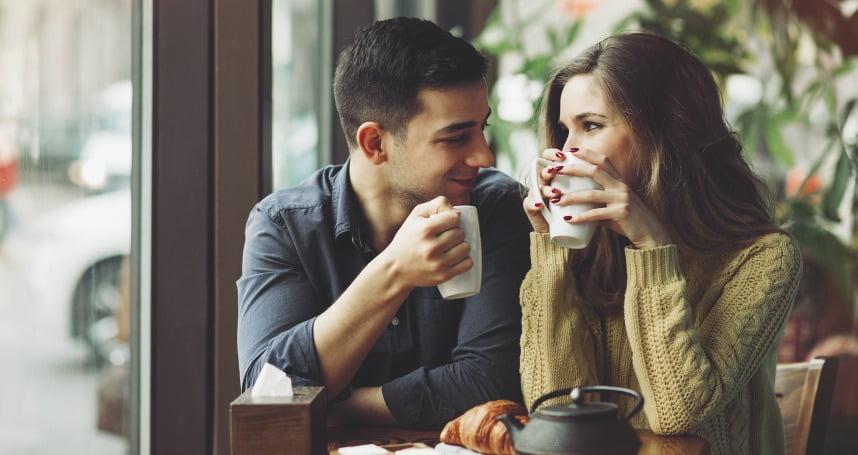 Coffee makes couples happy… literally. Forgo decaf because caffeine has been shown to trigger the production of dopamine in the brain and, thus, trigger (warm and yummy) cheeriness, a lovely ingredient indeed. Coffee shop dates are awesome, but sipping hot java alongside your love at home can be hot too. Coffee lovin' couples: drink up these brew-tastic finds:
As if you need another excuse to love brunch! Try beans aged in oak wine barrels for rich berry flavors with hints of currants.
Cold brew is taking coffee drinkers by storm because it can brew a deeper, less acidic and more subtle flavor. Taste the difference?
This is a match made in heaven (just like your love)! Coffee bliss sealed with a donut kiss – yes please.
Drink up this adorable mug set. You can customize designs by adding a name or date to the decorative text.
Because don't you just need whimsical kitchen gadgets? Strong creatures for strong coffee.
Cheers to easy access to your favorite a.m. and p.m. beverages!
This magic wand transforms coffee drinks into frothy delights. Milk mustaches are sexy… no grooming required.
Brighten your morning with a dark brew using this classic, easy-to-use press.
Salty and sweet…delish. Drizzle into your coffee or even over pancakes.
If you're a divided household – team coffee vs. team espresso – unite with this dual machine.
Take a spin on the flavor wheel. This stocked caddy lets you choose your flavor mood with ease.
Pass the sugar… AND creamer. This funky and functional piece is 2-4-1 awesomeness.
Guarantee niceness from your partner with a cup of coffee and kitchen humor.
This rustic sign serves up 'house blend coffee' flare.
Stir up some fun with vintage coffee spoons etched with flavorful slogans like "This is How We Brew It."
Drink up 100 coffee recipes, including delicious cappuccinos, cold coffee quenchers, decadent coffee desserts and classy coffee martinis.
Spark things up with coffee aromas burning a soy candle made from a recycled iced coffee glass bottle.
A coffee date dressed to impress?! Keep your coffee toasty with a warm sweater wrap.
Home kits are a fun way to work together. Check out this brew-tastic DIY infusion kit.
After dinner glassware is perfect for coffee cocktails or iced coffee ice cream floats.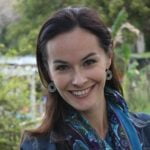 Nancy DeVault is the managing editor of Date Night Guide and a contributor to publications such as Babble, AmeriDisability Services Magazine and Orlando Magazine. She enjoys outdoor adventures with her husband and toddler.