Temperatures are soaring… but there's plenty of cool ways to have fun during these hot summer months. Yes, you can date night without scorching your skin (bye-bye awkward sunburn) or burning your entertainment budget. Here are 12 summer date nights compatible with a shoestring budget:
1. Have a Food Truck Feast
No need to make reservations. Food truck parks and events offer the perfect marriage of food and fun. The mobile food scene seems to be full speed ahead these days, and it's a great way to rev up some dinnertime variety without a cash collision! Plus, since food truck parks present numerous vendors, you can skip arguing over where to eat because you don't even have to agree – you can each order from the truck of your choosing.
Here are tips for success:
Arrive early. Food truck parks can have high traffic and, therefore, lines get long. While not a guarantee, arriving early can minimize your wait time and maximize parking options.
Scan the food truck list and menus in advance. If this is your first food truck rodeo, consider planning ahead. Check Facebook event pages for details and loosely plan out your truck courses – first small bite, main meal and sweet finish.
Bring cash. Many food trucks accept credit cards but having cash readily available is usually wise for both food purchases and, when applicable, parking.
BYOB. Food trucks typically are focused on the grub and not the beverage. Consider tossing water or soft drinks into a lightweight tote or, if the location allows, pack your preferred alcoholic beverage.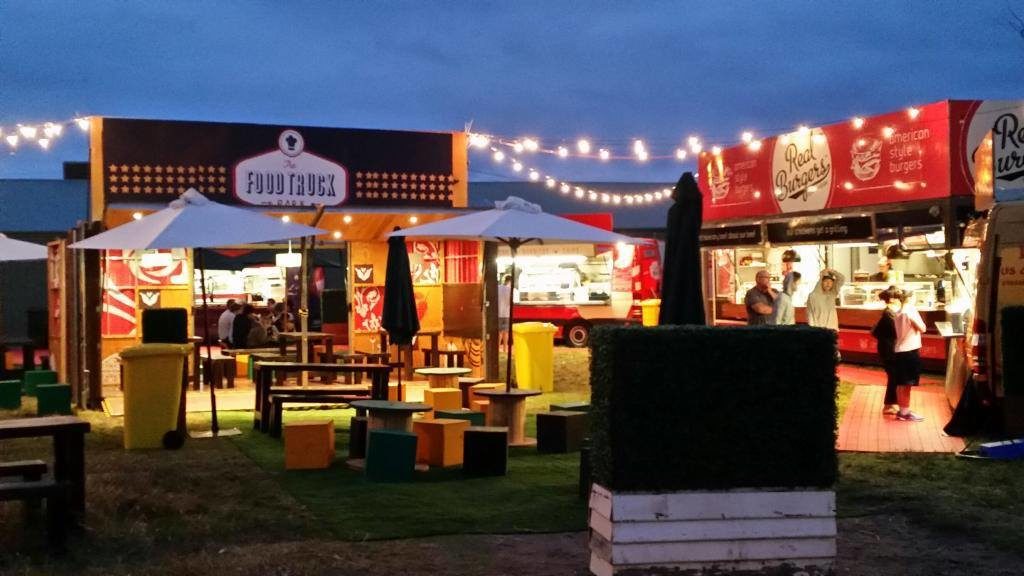 2. Catch an Outdoor Movie 
Most major cities host free outdoor movie events, especially during summer months. Look for showings hosted by your city's parks and recreation department. Or, for a nominal fee compared to traditional movie theaters, steer yourselves toward a drive-in theater where you can save even more by bringing in your own refreshments rather than overpaying on concession goods.
3. Pack a Park Picnic
Romantic meals shouldn't be reserved for high-end restaurants. In fact, there's nothing quite as dreamy as a picnic surrounded by swaying trees, a picturesque lake and other natural elements. Be sure to pack essentials that'll satisfy your cravings for both alfresco cuisine and cuddling with your cutie. Need some tips? Reference Date Night Guide's article, "10 Must-Have Picnic Items to Eat Up Al Fresco Romance."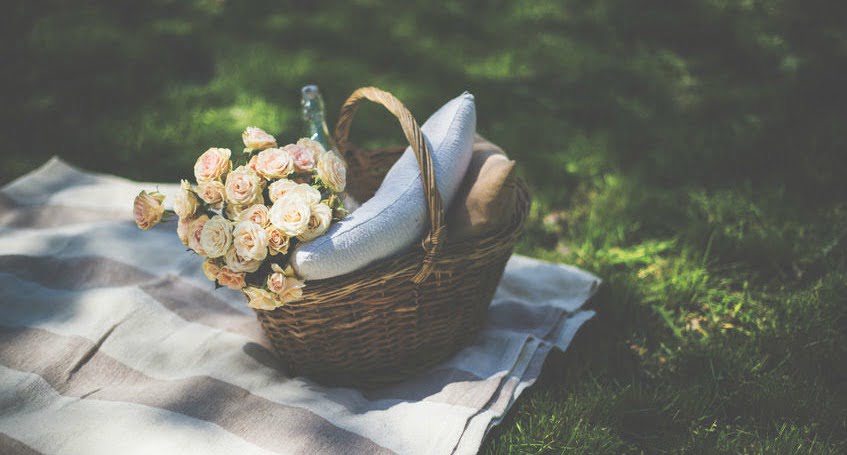 4. Pretend to Be Tourists for a Day
You likely avoid your city's tourist traps. But what if you were tourists in your own town for just a day? OK, we're not talking about big ticket attractions but rather inexpensive local adventures, such as walking tours featuring area architecture, history and art. You may discover free walking tour maps, apps or even expert-led experiences through your Chamber of Commerce or Visitor's Center.
5. Stake Out Beach Camping
Beach dates are great! You can walk in sync to the sound of the ocean, sunbathe side-by-side with a drink in hand, try watersports, build sandcastles or play other beach games. Nothing beats a day at the beach… except, maybe, a night at the beach. Prolong your beach bum status with an affordable beach camping vacation. Check out our how-to guide, "Beach Camp on Your Next Date Night."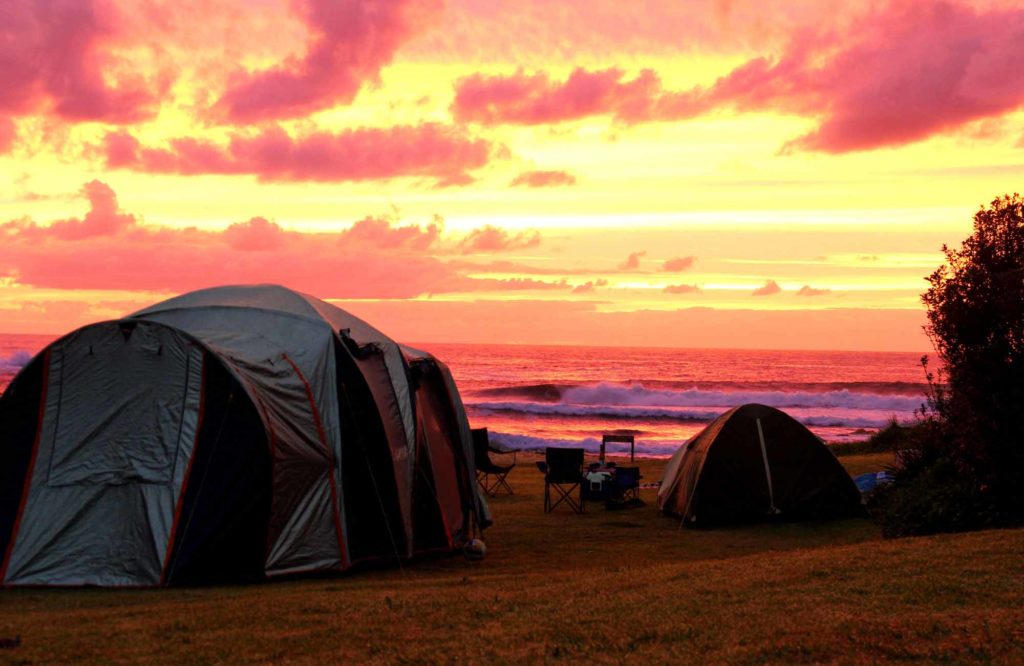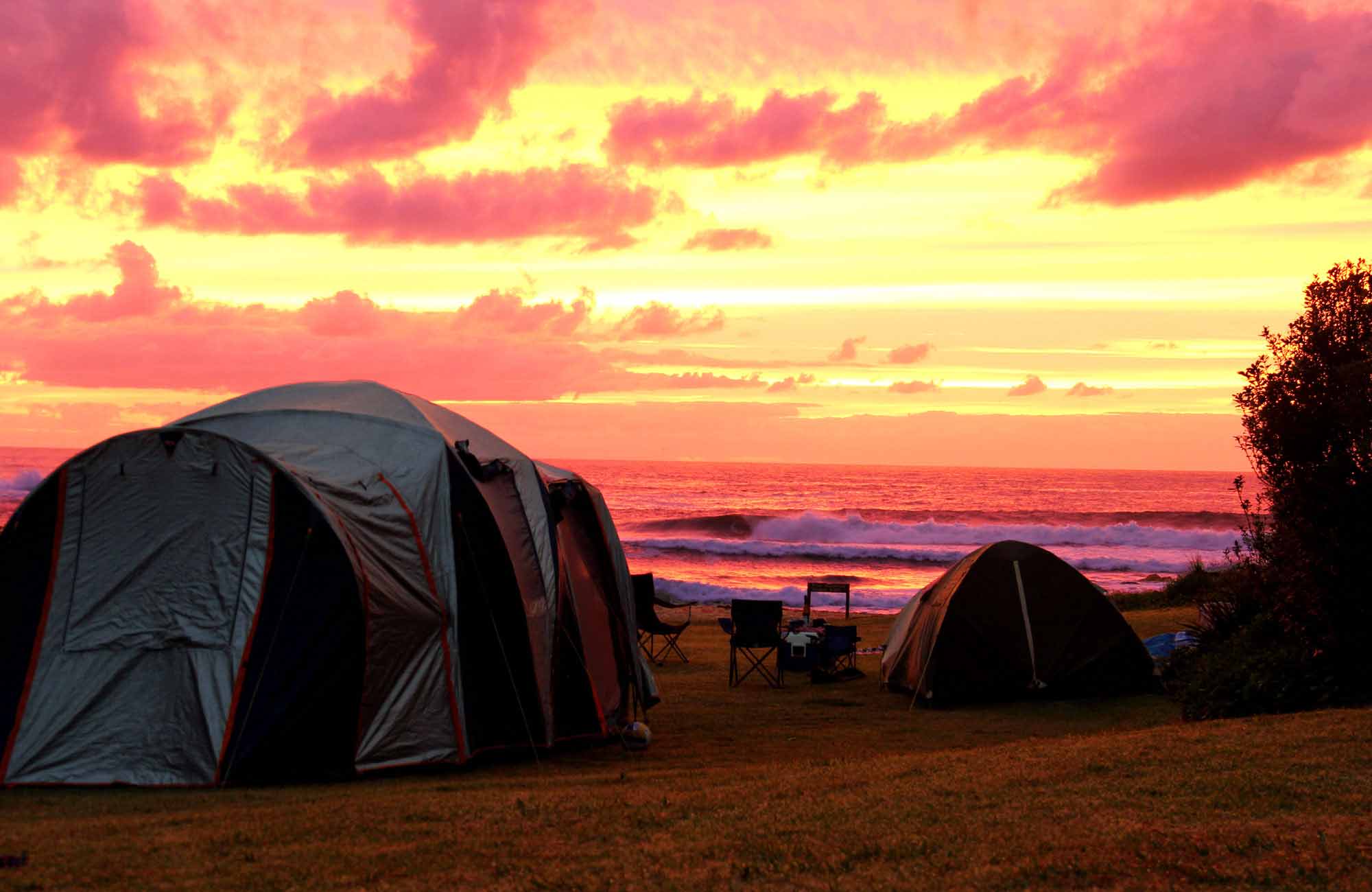 6. Keep Things Farm Fresh
Farmer's markets are a yummy way to feast on local bites and more. Small business owners serve up everything from lattes to juices and kennel corn to pickles. Plus, food trucks have joined the ranks as regular vendors which means you can easily shop for jewelry, plants, hats and many eclectic finds and,  then, nosh on gourmet crepes, noodle bowls or whatever food truck dishes you want. Plus, many farmer's markets offer free entertainment so patrons can shop, eat and snag seats to listen to acoustic music.
7. Bike / Hike / Walk the Great Outdoors
Head to a free or cheap park to bike, hike, walk or explore together however you wish. Just get a somewhat early start to enjoy the fresh air and beat the heat. Be sure to pack plenty of hydrating beverages and snacks. Mother Nature is sure to impress, whether you're exploring a site for the first or fiftieth time. Different seasons bring about different viewings of plants, wildlife, stargazing and varied times for sunrise and sunset.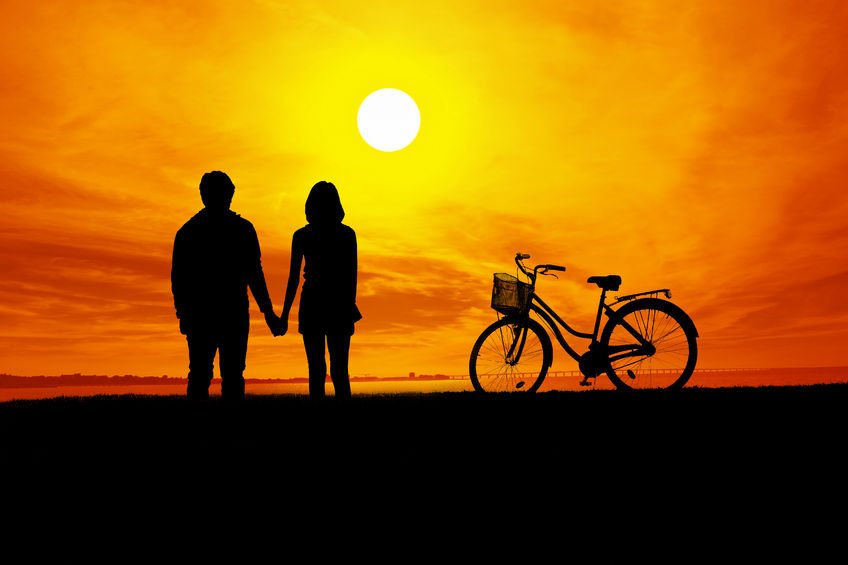 8. Go on a Playdate
Classic pastimes are typically affordable and almost guarantee date night laughs. I mean how can you keep a straight face during bowling, putt-putt golf, ice skating or roller skating?! Some companies offer cheaper prices during the day and/or happy hour specials. Score!
9. See Priceless Art (on the Cheap)
A sure way to beat the summer beat is to wander around a beautiful air-conditioned venue. Many art galleries and museums offer free admission on select days. And Bank of America customers get free museum admission on specified dates at participating locations thanks to the company's Museums on Us program.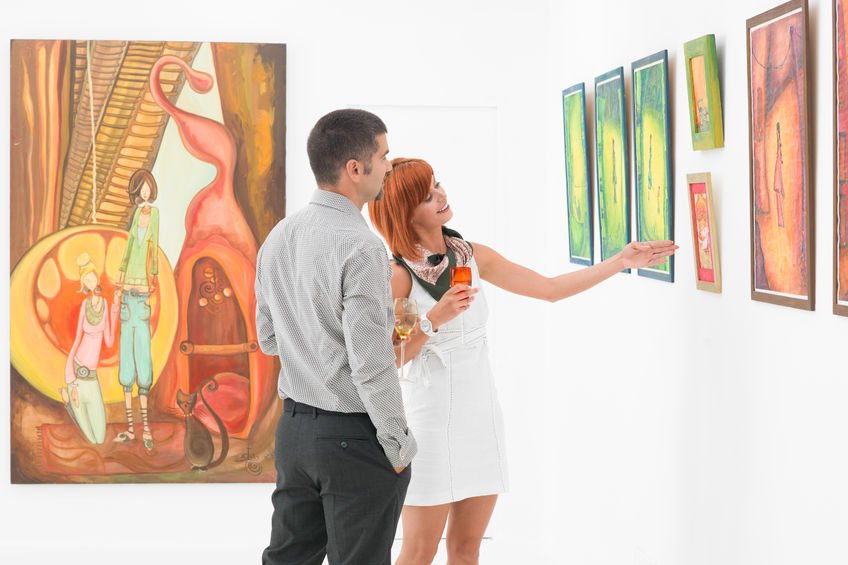 10. Dive into Hotel Pools
Whether you're short on cash or time off from work (or both), staycations can fit the bill. And sometimes, in the summer, you just want to soak up the best resort amenity — the pool of course! If you like to play by the rules, you know that there really aren't resorts that offer locals completely free access to onsite pools or amenities. But, in most cases, you can book a spa treatment or obtain a day pass to dive into a day of poolside fun. If you're rule breakers, during the dog days of summer, you may want to be sneaky like a fox and just casually slip into the pool area. But you didn't get the sneak suggestion from us!
11. Drink Up Brewery & Winery Tours
Most breweries and wineries offer tours at no cost, by donation or a nominal fee. Spend time learning about the beverage creation process and, when available, drink up freebie tastings.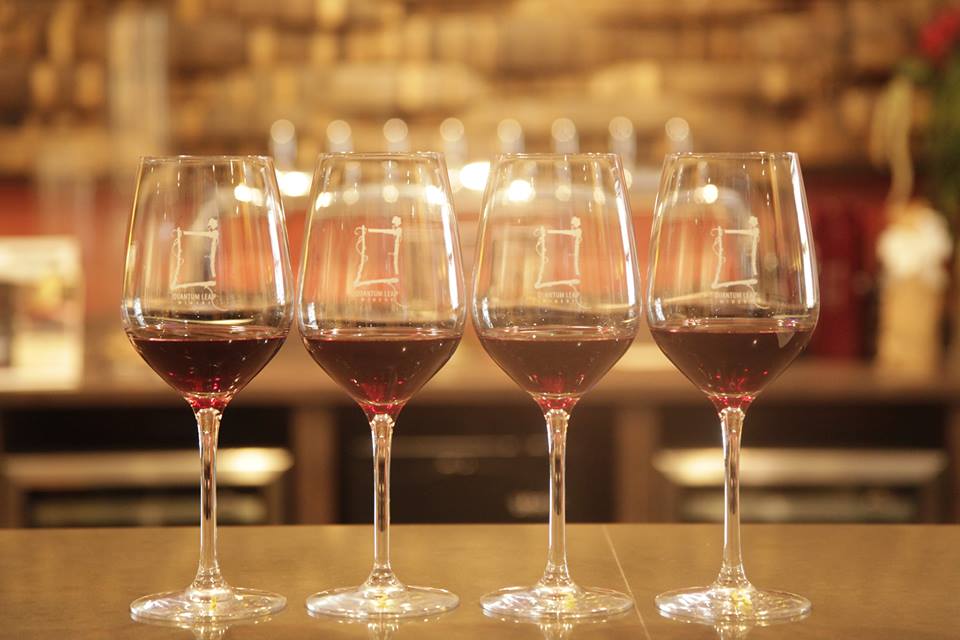 12. Embark on a Mobile Scavenger Hunt
You found each other – woohoo – now hunt together using free smartphone apps. Mobile scavenger hunts have popped up in recent years giving couples the opportunity to interact while exploring cities through a different lens. These mobile hunts can shed fresh light on a city for locals, or give tourists a creative and exciting way to explore an unfamiliar city.
Feature image credit: Hawaii Tourism Authority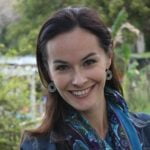 Nancy DeVault is the managing editor of Date Night Guide. She also contributes to publications such as Babble, AmeriDisability Services Magazine and Orlando Magazine. She enjoys outdoor adventures with her husband and toddler.