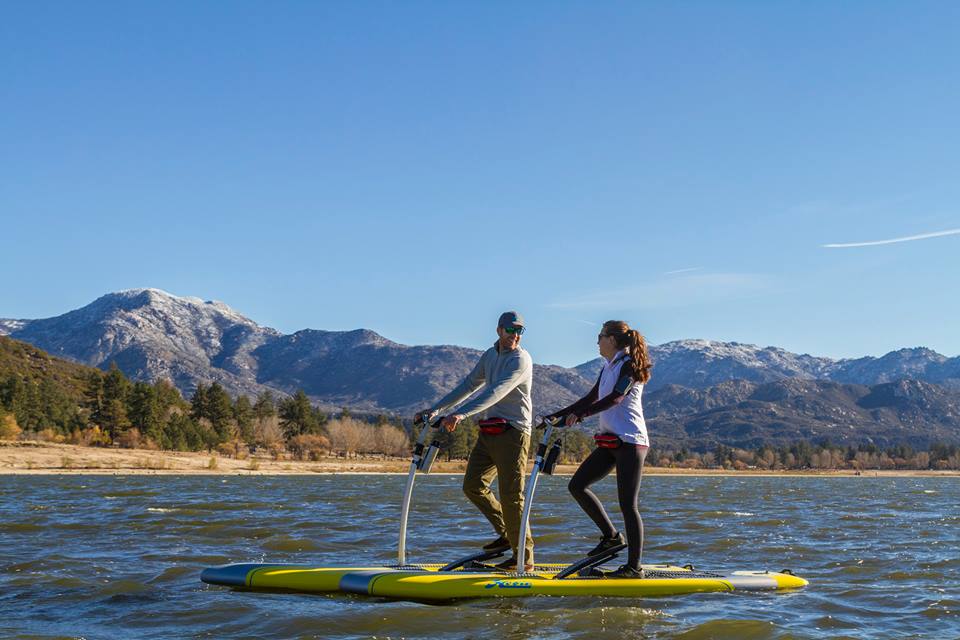 You try to keep date night fresh by hitting up the trendiest hotspots and events. But get ready to make the biggest date night splash with four new water sports that we expect to became date night trends. Grab your swimsuits and towels, and dive into these wild ideas for an epic water sport date night.
Inflatable White Water Rafting
White water rafting has six levels of difficulty. Well, Creature Craft is helping adrenaline junkies coast into new adventure territory with a radical raft change. This inflatable raft sort of has a roll cage that automatically turns the boat right side up while passing through Class IV and V waters. Hooray for added safety and added fun!
Standup Pedalboard
Based in Oceanside, CA, Hobie is making waves with its latest vessel invention: the standup pedalboard. Think of it as a happy marriage of a stair stepper machine and standup paddled board (SUP) that basically allows you to walk on water. Wider than and easer to maneuver than a standard SUP, the standup pedalboard offers increased stability, control and power to chart your own date night course. Ready to rent pedalboards? Head to Little Harbor Boathouse in Lane Marblehead, MA (15 miles north of Boston); or Kitty Hawk Kites in Nags Head, NC and Beaufort, NC.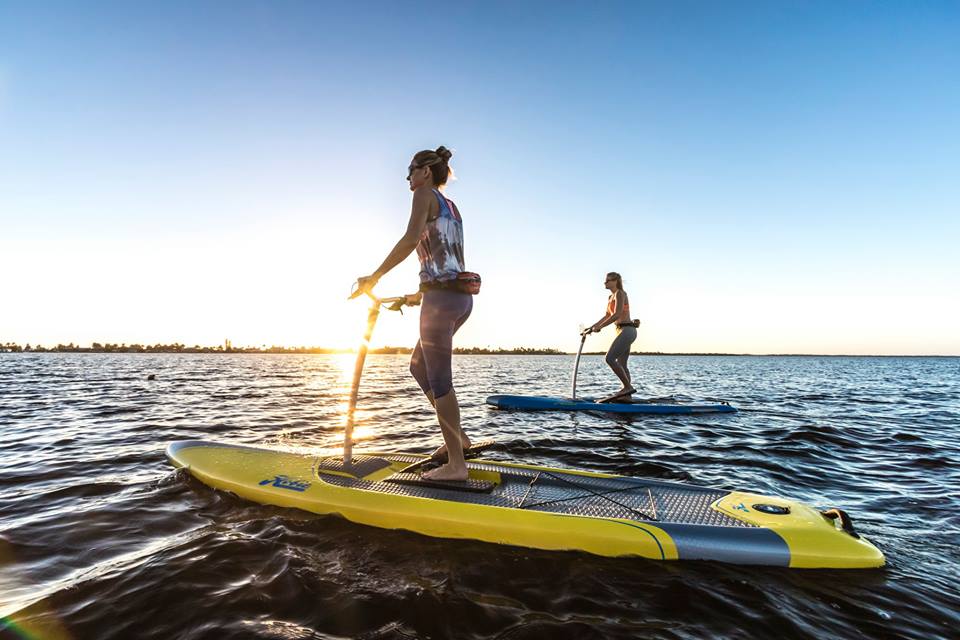 Floating Waterparks
Aquatic playgrounds have surged into the theme park scene. And it makes perfect sense to have a water park on the open water, right? Find Wibit Sport owned aquatic playgrounds worldwide! For example, at WhoaZone at Whihala Beach in Whiting, IN, take the plunge with bouncy slides, towers, bridges, cliffs, monkey bars and a trampoline. And the Trade Winds Island Resort in St. Pete Beach, FL offers guests much more than a hotel pool with its 15,750-square-foot inflatable water park. The Shark Wake Park in Myrtle Beach, SC just opened one too!
Coasteering
Dare devils, put on your wetsuits! Coasteering.com describes this extreme water sport as "a wonderful mix of traversing, climbing, swimming and jumping your way around the bottom of cliffs where the sea meets the land." You'll have to pack your bags though because coasteering tours are only available overseas.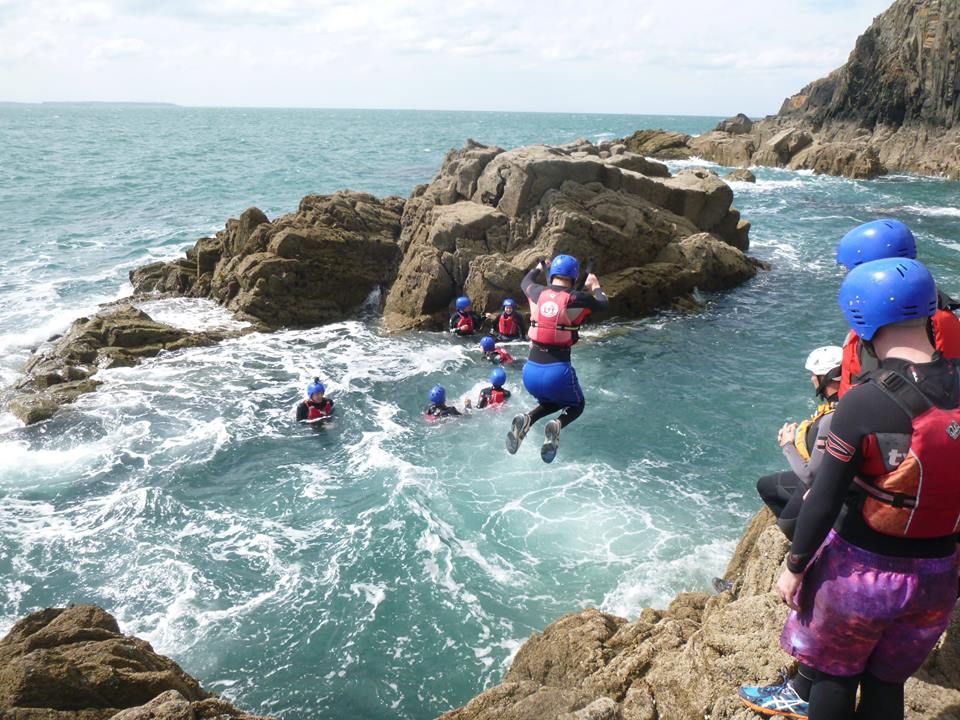 Other Go-To Water Sport Activities
Canoeing
Cruising
Fishing
Kayaking
Kite Surfing
Paddle Boarding
Powerboating
Scuba Diving
Snorkeling
Surfing
Water Skiing
Wakeboarding
Wind Surfing
Yachting
Feature photo credit: Hobie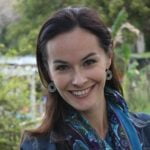 Nancy DeVault is the managing editor of Date Night Guide and a contributor to publications such as Babble, AmeriDisability Services Magazine and Orlando Magazine. She enjoys outdoor adventures with her husband and toddler.