While drive-in theaters may be a dying breed, some of us are lucky enough to have one nearby, which means fun, cheap and easy date nights abound.
Think about it. You get to bring in all your own snacks, wear comfy pajamas, engage in PDA without judgment and not have to worry about movie talkers or texters.
Once upon a time, drive-ins were the place to be on date night. In 1958, 4,063 drive-in venues were in business nationwide; but,over the years with advancements to cable, streaming video and large cinemas, the credits rolled for many movie lots.
That said, drive-ins are getting a second act with couples tapping into a pinch of dating nostalgia. According to the United Drive-In Theatre Owners Association, there are still 324 drive-ins nationwide. Most of which show a double feature under the stars for less than a single ticket at indoor cinemas. Isn't that awesome?!?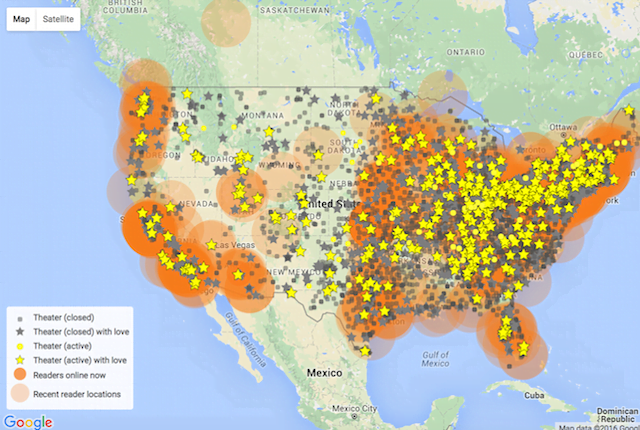 DRIVE-IN THEATERS NEAR YOU
Capri Drive-In
Coldwater, Michigan
Opened in 1964, this theater is still run by the original owner's family and maintains its signature neon sign. It is celebrated as an authentic drive-in experience… and a must-do date night! It's cash only but simply priceless under the stars.
Coyote Drive-Ins
Coyote, Alabama; Fort Worth, Texas; and Lewisville, Texas
The dog-friendly venues have multiple screens, a kids play area and is bike/horse friendly (yup, you can ride your horse to the theater). The Canteen menu includes beer, wine, pizzas, sandwiches and a plethora of munchies.
Delsea Drive-In
Vineland, New Jersey
This is Jersey's only drive-in theater and a true one-of-a-kind experience. Outside food/drink is not permitted but you can easily order refreshments using your smartphone to avoid wait times. And this dinner and a movie date is legit with a menu including shrimp with brown rice, eggplant parmesan, pierogies with sour cream, pulled pork sandwiches and much more; plus gluten-free and Atkins selections, a huge candy assortment and funnel cakes. This theater is also available to rent for special events… awww, the full life-cycle of love: from first date to wedding reception all at the drive-in.
Harvest Moon Drive-In
Gibson City, Illinois
With 63 years of movie showings in Central Illinois, this drive-in has been voted #1 among drive-ins for the past five years, according to its website. In addition to features, the theatre hosts special events, like the annual luau, pirate fest and themed film weekends. There is a $5 permit to bring in outside food, but that also grants you a coupon for the onsite concession and a $1 donation to St. Jude.
Hollywood Drive-In Theatre
Averill Park, NY
Near Albany on Route 66, the family-run venue accommodates up to 400 cars and displays double-features mid-April through September on 88-foot wide screens. It opened in 1952 and, over the years, adjusted to changing technology. The concession building is stocked with all the essentials and more; plus, some popcorn boxes are randomly stuffed with free passes And, on Friday and Saturday evenings, the theatre has drive-in trivia; just bring your correct answer to the concession building to win sodas, popcorn or even season passes.
Mesa Drive-In
Pueblo, Colorado
Established in 1951, this movie company proclaims: "When the lights go out… the fun begins!" Arrive with cash in hand (no credit cards), and order ahead for an intermission snack of burritos, chicken strips, pickles and other yummies.
Silver Moon Drive-In
Lakeland, Florida
Just south of Orlando, this theater has been in operation since 1948 and is open 7 nights a week, including holidays. You can sit in your car, outside your vehicle or in a truck bed, alongside your leashed pet. Ready to pop the question? The theater gladly runs personal messages on the screen for free!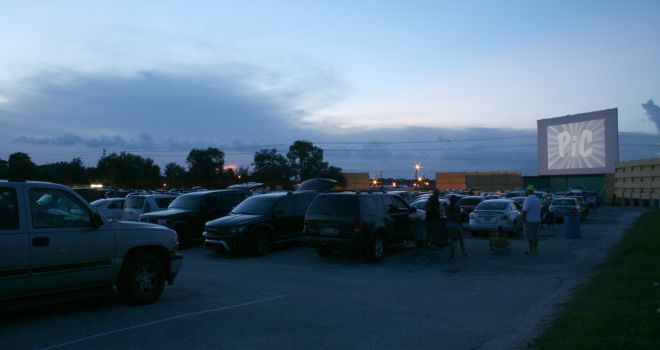 Stardust Drive-In
Watertown, Tennessee
Constructed in 2003 just outside of Nashville, the Stardust was the first drive-in theater to feature digital technology for enhanced sound and projection. Unlike the days of speakers hanging on your window, movie audio at the Stardust is broadcast via your car stereo.
Vintage Drive-In (shown in feature image)
Avon, NY
Pay just $5 per car and gain access to current blockbusters on four screens. You'll also find mini golf and a full menu of hearty eats, including burgers, whole pizzas and fried pickles.
Check out a complete listing by clicking here.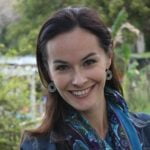 Nancy DeVault is the managing editor of Date Night Guide and a contributor to publications such as Babble, AmeriDisability Services Magazine and Orlando Magazine. She enjoys outdoor adventures with her husband and toddler.