The warm nights of summer and spring in Austin, Texas allow for extra steamy date nights with your hottie. From evening strolls to alfresco dining, it's also the perfect time for "reel" fun in the great outdoors. For a twist on the classic dinner and a movie itinerary, opt for an outdoor movie showing. For couples visiting or residing in Austin, you're in luck with Texas-sized options to experience date night movie mania!
HELPFUL HINTS
Depending on the open-air venue, consider bringing the following to maximize viewing pleasure:
Picnic blanket or tailgate chairs
Bug spray
Picnic basket stocked with yummy snacks and beverages
Lightweight jacket
OUTDOOR VENUES
Austin Parks Foundation's Movies in the Park
The nonprofit Austin Parks Foundation aims to "enhance people's lives." One of their efforts includes a free outdoor movie series called Movies in the Park. In partnership with the Alamo Drafthouse Cinema and Whole Foods Market, the series brings fun flicks to a different Austin-area park almost every month of the year. Attendees are encouraged to bring chairs, a picnic and even furry Fido but alcohol is not permitted. Find the line-up at AustinParks.org.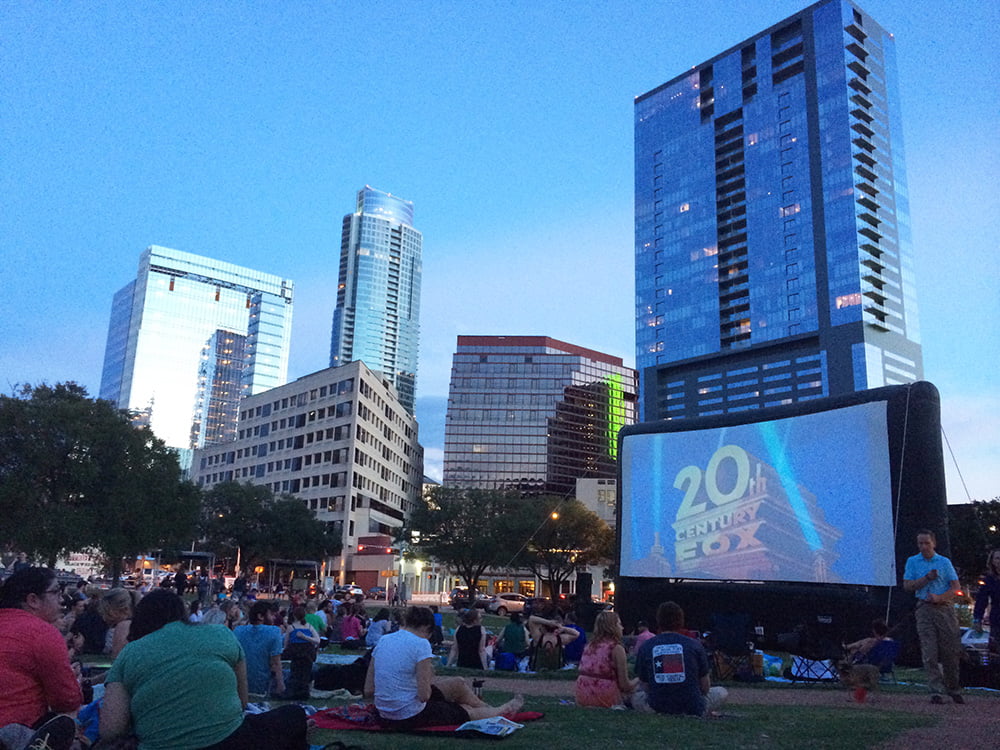 Blue Starlite Drive-In Theatre
This small, "urban" drive-in presents a little nostalgia on date night. Blue Starlite mainly shows "childhood favorites, drive-in classics, indie films, art house, cult and Gen X/Y pop culture faves." You can drive in, bike in or, if parking spaces are full, just walk in. It's the perfect opportunity to stargaze at both the stars above and also the stars on the big screen!
Community Cinema
The Community Cinema claims to be Austin's coolest outdoor movie venue. And since Date Night Guide is a big fan of the concept of "Do Good Date Nights" to benefit the community while enriching your relationship, we're inclined to agree! You see, Community Cinema, in partnership with Alamo Drafthouse Cinema, presents free screenings of all genres throughout the year thanks to Mobile Loaves & Fishes, a faith-based nonprofit with a mission to "love your neighbor as yourself." The cinema sits beside the Community First! Village, a development established by the nonprofit to provide affordable housing for homeless people. As you watch the film, you can contribute to the cause by purchasing snacks from the onsite food trailers and vendors as concession sales and tips help the residents of Community First! Village.

Sound and Cinema at The Long Center
The Long Center is a spectacular arts and entertainment venue and, in the summer, visitors take advantage of the best seating on the property: the lawn overlooking the Austin skyline! Do512, an entertainment source, and Texas Lottery make the free Sound and Cinema series possible each summer. We just wish it was a year-round gig because it's a super fun 2-4-1 experience, as the name eludes, pairing both live music (i.e. sound) and movie showings. Last year, for example, the line-up featured The Princess Bride with ICING (a Cake Tribute band) and Raising Arizona with The Quaker City Night Hawks, a band from Fort Worth that's landed songs on popular television shows including Nashville and Shameless. [As of press time for this blog, the 2018 schedule had yet to be released.]
Splash Party at Deep Eddy Pool
If you're trying to escape the Texas heat, dive into Deep Eddy Pool, aka Texas' oldest swimming pool. On just a handful of summer nights, the City of Austin's Parks and Recreation Department hosts a Splash Party inclusive of an outdoor movie. This series attracts a lot of families with children but maybe it's OK to act like kids again on date night with pool fun, floats and flicks. [As of press time for this blog, the 2018 schedule had yet to be released.]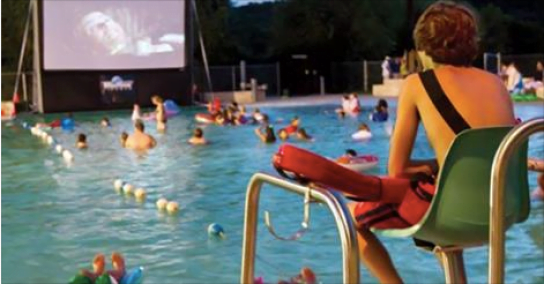 101X's Summer Cinema Series
The alternative rock station 101X gives couples a date night alternative on Thursday nights (who says date night is reserved for Fridays and Saturdays?). The 2018 dates are 6/7, 6/21, 7/12, 7/26 and 8/9 and the film line-up will be announced 5/17/18. If you can sneak out of work a pinch early, get to Republic Square on Guadalupe between 4th and 5th streets to enjoy a beautiful beer garden, food truck grub and sponsor activities before the movie starts at sundown.
"I don't want to give anything away yet with the line-up but I can promise there will be everything from comedies, to family flicks, to action movies ─ that way, there's a little something for everyone," Rebecca Hagler, 101X's Marketing Director, tells Date Night Guide. "We'll also let the audience pick the last movie! With the announcement on 5/17, we will be releasing a poll for y'all to vote on what movie you want to see."
Also Try
DIY OPTION
If you're in the mood for a private showing, plan for a backyard movie date night. Check out Date Night Guide's article, How to Throw a Backyard Movie Date Night. Need help with movie gear? Bounce Around Austin rents screens in the Austin area.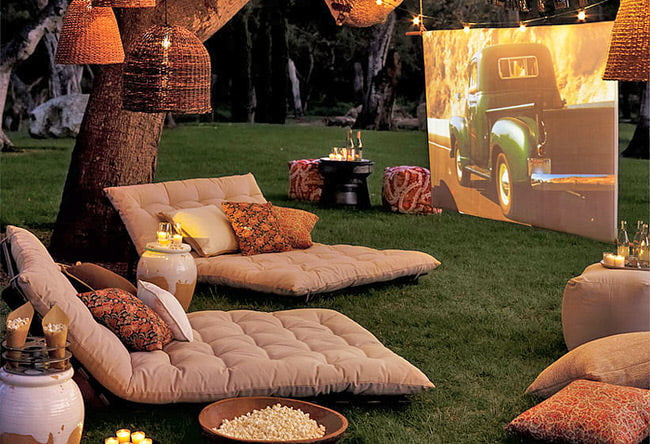 Feature photo image: Austin Sound and Cinema (via Facebook)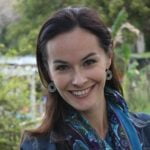 Nancy DeVault is the managing editor of Date Night Guide. She also contributes to publications such as Babble, AmeriDisability Services Magazine and Orlando Magazine. She enjoys outdoor adventures with her husband and toddler.