Glamorous camping, aka glamping, has been a hot trend for a while now. Still haven't tried it? What are you waiting for?! There's a glamping option for every type of couple, even if roughing it isn't exactly your thing. You get the beauty and tranquility of the outdoors without giving up luxurious accommodations and modern amenities. It's the best of both worlds! There's probably no need to pack your tents or sleeping bags since you and your mate will likely be relaxing on a cozy bed with air conditioning or heating. Here are some best bets for glamping getaways…
Alpenglow Luxury Camping
Gaze in amazement and wonder at the intriguing aurora borealis, or northern lights, as you glamp in style at Alpenglow Luxury Camping in Glacier View, Alaska. Rise each morning to sip Alaskan coffee and eat a light breakfast provided to all guests while peering at glaciers and mountain views. The luxury canvas tents call a small hill in the forest home. A queen bed with plenty of blankets to keep you toasty and snug all through the night await your return from adventures. The tents rest on cedar decks and include Adirondack chairs for relaxing. Electricity is only available in the common area where there is also a hot tub for soaking. While an outhouse is just a few steps from campsites, there are also flushable toilets a short walk away. There is no option for guests to cook food on the premises but the guides will gladly recommend nearby restaurants.
Pack your days full of uncommon voyages through the Mantanuska Glacier area. Several packages are offered to enhance your glamping experience. Booking one of the packages also gives you a promo code for discounts at Alpenglow. Hike, climb and raft your way around the Talkeetna Mountains and Matanuska River. You may also want to try ice climbing and hiking on the Mantanuska Glacier. The air and scenery are bound to be breathtaking! Rates start at $132 per night.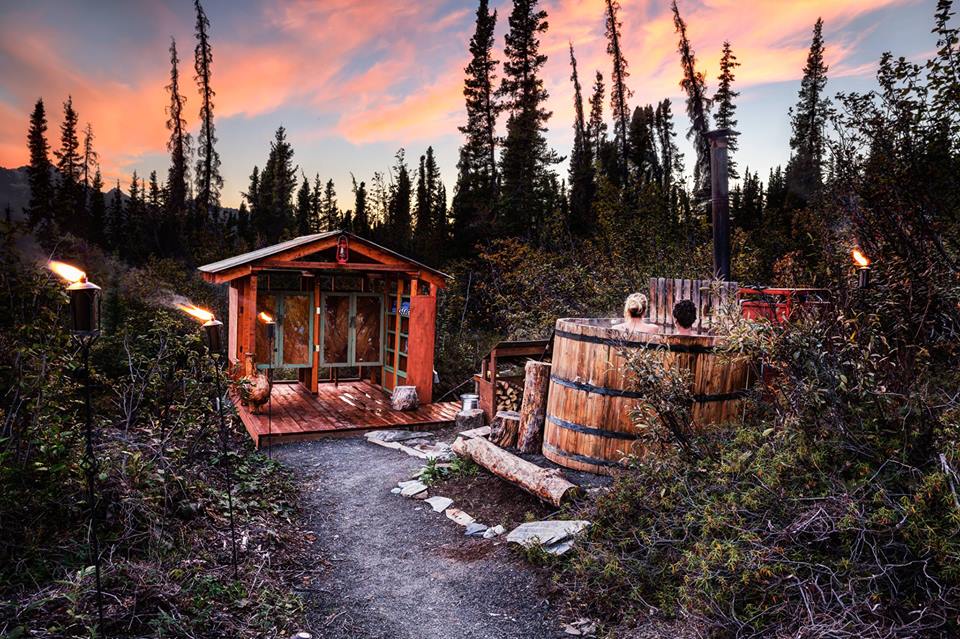 Collective Retreats
Collective Retreats strives to give you an experience like no other. Team members search for the perfect place with incredible views to pitch tents. While the company is expanding, current locations include: Governors Island in New York City, Hill Country in Texas, Hudson Valley in upstate New York, Yellowstone on the Big Sky community, Vail in Colorado and (opening soon) Sonoma in Northern California's wine country.
There are three accommodation styles to choose from at each location: Summit Tents, Outlook Shelters and Journey Tents. The Summit Tents and Outlook Shelters (available soon!) are the most luxurious with inclusions such as king beds, 1,500 thread count linens, down comforter, chandelier, private en-suite bathrooms with rain-style spa showers, complimentary breakfast, snacks and s'mores kit, electricity and private deck. Awesome, right?!
Each location includes a full list of onsite and nearby activities to keep your day as full, or as open, as you'd like. Rates vary but start around $500 per night for the upscale and luxurious accommodations.
Asheville Glamping
There are so many reasons to plan a couples visit to Asheville! The rich history and culture; trendy art and culinary scene; beautifully vibrant seasons and scenery, to name a few. Whether you've been or not, it's time to plan a getaway for a romantic rendezvous that will top the charts. Asheville Glamping offers several options for guests to choose something ideal for both comfort and budget. Choose from vintage trailers, domes, yurts, teepees and tents. We suggest Dome 2: A plush queen bed sits in the middle of a large dome with a huge bay window to gaze at a pond and mountains in the backdrop. Word is the sunrise from this spot is epic.
Included with the dome are a small refrigerator, fire pit, grill and AC/heat. You'll also have a shower and bathroom for freshening up. Bring toiletries, towels, food cookware and utensils, drinking water and a flashlight. Dome 2 can be booked from $155 per night.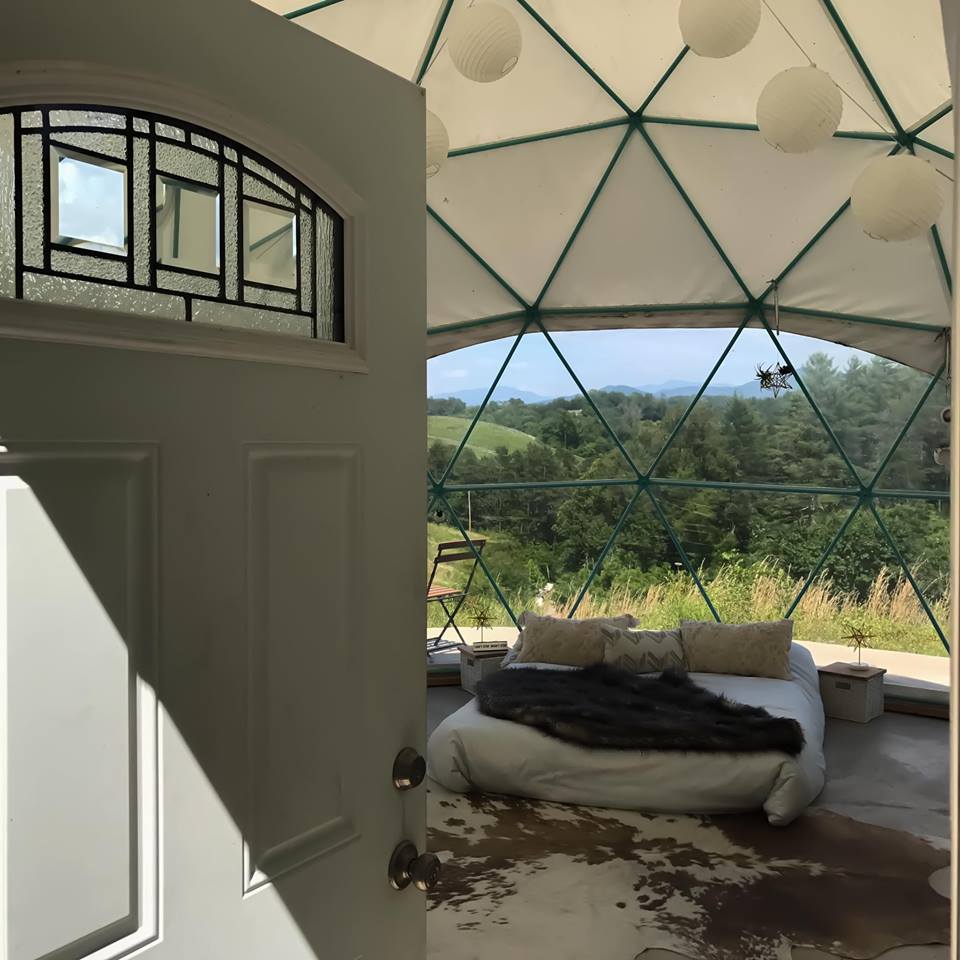 El Cosmico
Once home to the ocean, Marfa, Texas is a small southwestern town close to the Mexican border filled with bountiful history and culture. El Cosmico rests within this rural abode bringing travelers near and far to experience all this region has to offer. This rustic community offers Wi-Fi in the lobby but is mostly off the grid. Spend your nights among a vast star-filled sky before retiring to your Mongolian Yurt. Yurts ($150 per night) are similar to a round tent and include a queen bed, desk, sofa, electricity, heating/cooling and linens. Other accommodations include vintage trailers, safari tents and teepees.
A shared bathhouse is onsite providing showers, toilets, sinks and tubs. The communal outdoor kitchen has a refrigerator, sink, grills and picnic tables for campsite edibles. Lounge among several hammocks in the shade in Hammock Grove. Guests can reserve wood-fired hot tubs for $85. These hot tubs require a 24-hour notice and are only available when there is no burn ban. The lobby and Provision Company offer essentials and memorabilia for purchase. Nearby wonders for sightseeing are a short distance from the campsite. Explore the remote Big Bend State Park with its deep canyons and steep mountainous terrain. Journey to the stars from McDonald Observatory. Take a dip in the warm mineral waters of Chinati Hot Springs. The natural wonders of this desert region are bound to keep boredom away and lasting memories close at heart!
FireLight Camps
What could be better than having a state park as your backyard when glamping? FireLight Camps is located at the opening of Buttermilk State Falls Park in Ithaca, New York for endless hiking trails and exploration. Guided tours on a wild foraging hike in the State Park are offered for $30 per person. Hikers can travel to Lower Buttermilk Falls on their own. Only a few steps away from your site is August Moon Spa for pampering and rejuvenation. Yoga, wineries, distilleries and cideries are all at your fingertips for modern date night experiences. The lobby and lounge hosts communal connection with an array of games and drinks. Happy hour starts every evening at 5 pm when the fire is lit.
Luxury tents come set up and ready for use with comfortable chairs for sitting, a desk for musings, quality bed linens and battery-powered lamps that also charge your phone. Which, by the way, you won't need with nature at your feet and your favorite adventurer by your side. A locally sourced complimentary breakfast is served every morning from 7:30 – 10 am. Campfires are lit and tended to each morning and evening for worry-free warmth. The bathhouse has hot showers, flushable toilets and environmentally-friendly bath products. Reservations are accepted May 11 – November 4 for $189 per night (Sunday-Thursday) and $259 per night (Friday and Saturday). Fully electric tents with heaters are available at a higher rate. Friendly canines are welcome for an added fee of $25.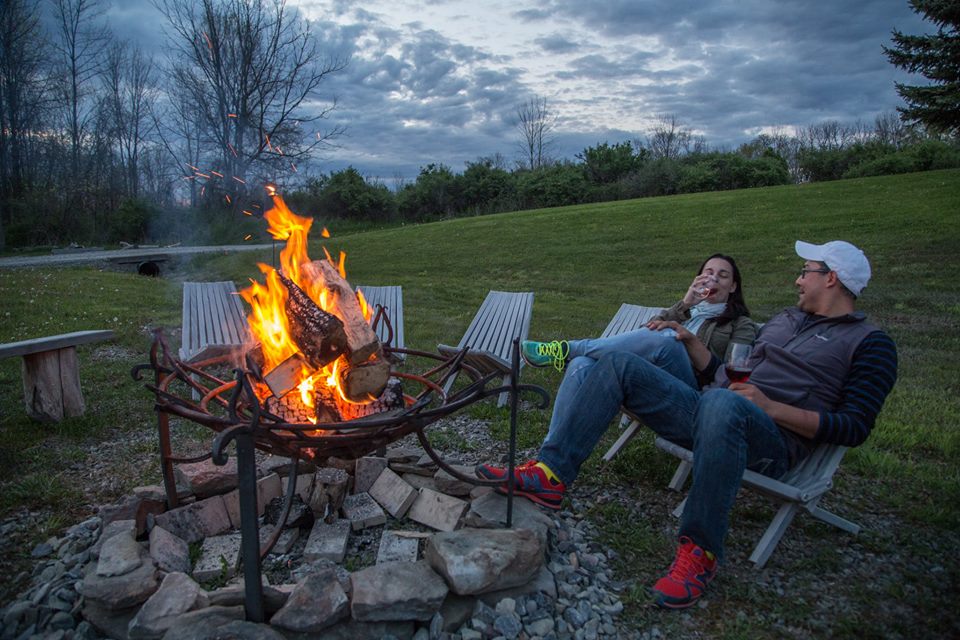 Westgate River Ranch Resort & Rodeo
Located in a portion of Old Florida, you'll discover this working dude ranch not far from Orlando. Westgate River Ranch Resort & Rodeo is home to 1,700 acres near Kissimmee River and boasts more activities than you could imagine or even possibly accomplish in one stay. Horseback riding, swamp buggy rides, full-service marina, skeet shooting, airboats, rock climbing, petting farm and rodeo are just a few. The accommodations are just as plentiful to fit the needs of every person. Guests can choose from resort-style rooms in the lodge, teepees, glamping tents, cabins, cottages, rail cars and RV and tent sites.
All glamping tents are fully furnished with electricity and air conditioning. Each tent comes with a key for your own privately locked bathroom with a shower. A mini-fridge, microwave and gas grill are supplied for ease of meal preparation. You'll also have the Personal Glamping Concierge at your fingertips for assistance and guidance during your stay. Morning coffee is delivered and campfires lit each evening by staff. If you're a couple looking for something a little more unique, book one of the Luxe Teepees. Not only will you enjoy electricity, the Concierge, coffee delivery and nightly fires, but you get the added luxury of a fireplace and full bathroom inside of your teepee. Roughing it? Not even close! Rates vary during seasons but Glamping tents can start around $230 per night and Luxe Teepees around $450 per night.
Mendocino Grove
Vacation where the woods meet the ocean at Mendocino Grove in Northern California. Imagine sipping your coffee (or tea) on your front deck while taking in the fresh mountain air. Spend your days hiking through redwood forests or along sandy beaches. Rent a paddleboard, kayak or canoe for an unmatched peaceful adventure. Once night falls and you've dined on the open-flame fare, nestle together as you fall asleep to the sound of lapping waves.
The Classic Tents are 12'x14' and erected on wooden platforms. Glampers rest on beds fitted with down comforters, wool blankets and cotton linens. Included with each site are a picnic table and fire pit, and warm showers are a short walk from the campsite. The venue offers a camp box with a dining set, ice chest and s'mores kit for a fee if you'd prefer to travel with less. Rates vary depending on the season but start at $160 per night.
Where's your favorite spot to go glamping? Share with us on Twitter and Facebook. 
Feature image credit: Collective Retreats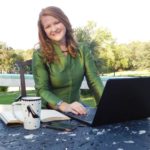 Erica Thomas is a freelance writer regularly contributing to Date Night Guide and Orlando Date Night Guide, while also managing her roles as a wife and homeschooling mom of two small children. She is a romantic at heart who flourishes with adventurous activities and travel (and, of course, date night).