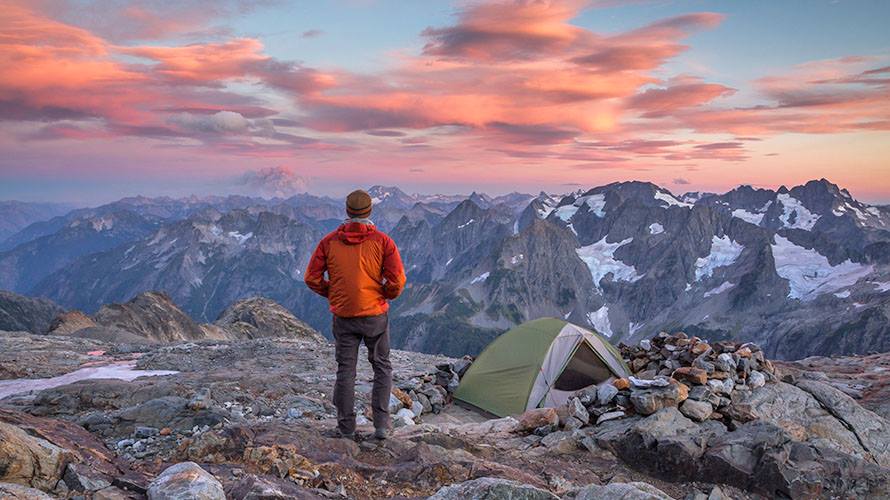 It's a no-brainer… spending time in nature is a guaranteed way to restore your mind, body and soul. According to Business Insider, studies have shown that spending time outdoors improves mental health, boosts creativity, reduces stress and inflammation and improves short-term memory. Plus, it's a great way to add in a little exercise and fresh air. Admit it, both you and your partner need and deserve all of those benefits. For the next couples vacay, why not plan an escape to the great outdoors?! We've found a few roughing it trips to help you take a reprieve from the endless rat race.
Action Whitewater Adventures
Choose from paddle boats, paddle cats, inflatable kayaks or rowing boats to raft down the class III and IV rapids of the Main Salmon River in Idaho. These all-inclusive trips are five days in length and include all rafting/camping equipment and gourmet meals. Just pack a few pairs of quick-drying clothing items and personal toiletries. Expect to find the exhilaration of roaring waves and tranquil serenity of sandy beaches as you and your love make unforgettable memories. When night falls, sleep along the river, dine on dutch-oven cooking and roast marshmallows around the campfire.
Rates for the trip range from $1,490/person to $1,690/person depending on travel dates. AWA also offers a Grand Canyon rafting trip ranging from three days to seven days. Since the company has been in business for 58 years, you can kick back knowing they're experts.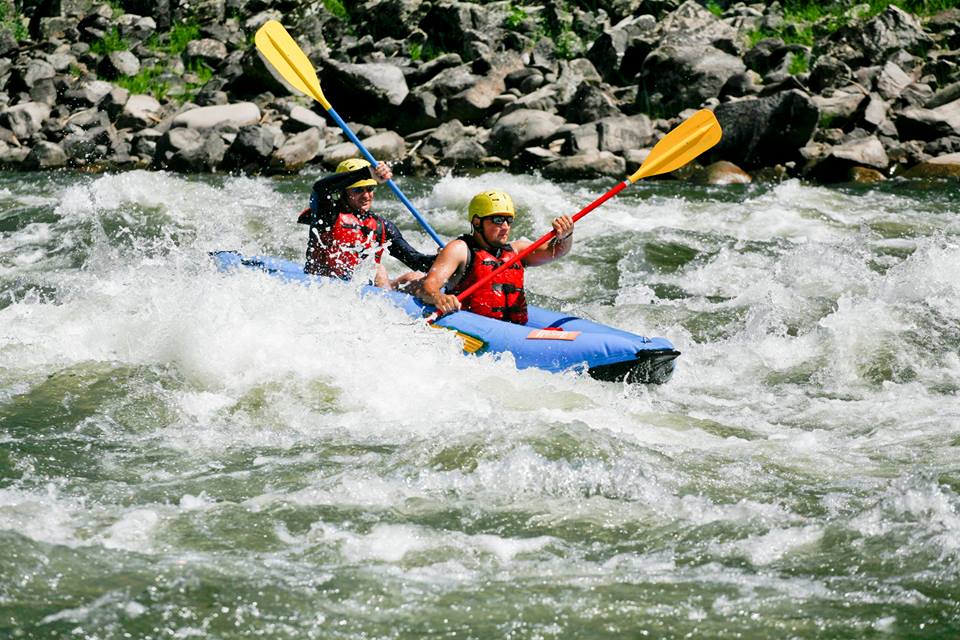 Wagons West
Have you ever wondered what it was like long before vehicles when Americans traveled by covered wagon? Wagons West provides that experience by traveling through the Bridger-Teton National Forest and Mount Leidy Highlands entirely in covered white wagons. Instead of wooden wheels though, riders can expect rubber tires and nicely padded seats to ride along the dusty trail. When it's time to lie down your weary head, the seats become cozy bunks. If you'd rather trot horseback, horses are available for guests to share. All meals are cooked over a fiery flame and served from the chuckwagon. Meals offered include ham, bacon, roasts, chicken, stews, salads and hotcakes.  
Participants can choose from two, four or six-day trips. Transportation in wagons, sleeping area and meals are included with fares. A complete list of items to pack can be found on their website.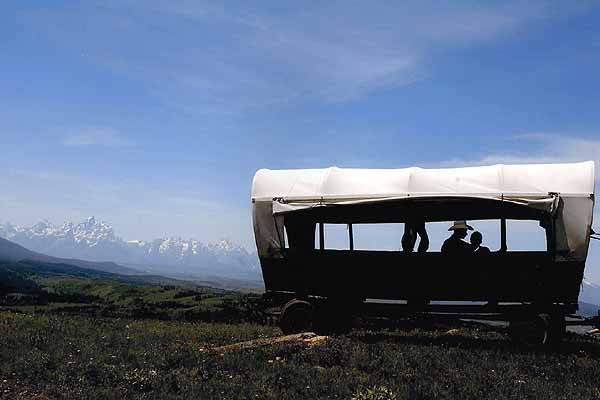 Grand Canyon Railway
If you're an outdoorsy couple that prefers more luxurious and modern accommodations rather than sleeping under the open sky, chug to the Grand Canyon Railway & Hotel for a balance of nature and amenities. The newly renovated Grand Canyon Railway Hotel sits directly next to the train depot. Catch a live classic showdown in the morning before boarding your scenic ride to a beautifully-desired destination for outdoor rejuvenation.
There are six classes of service train cars to reserve ranging in price from $67/adult ticket to $219/adult ticket, allowing a seat for any budget. Regardless of your seat location, you'll enjoy breathtaking views of a Natural Wonder of the World with the one who matters most by your side. Upon arrival to the Grand Canyon, you'll have approximately three and a half hours to saunter around in awe before heading back for delectable dining and libations at Spenser's Pub or the Cafe.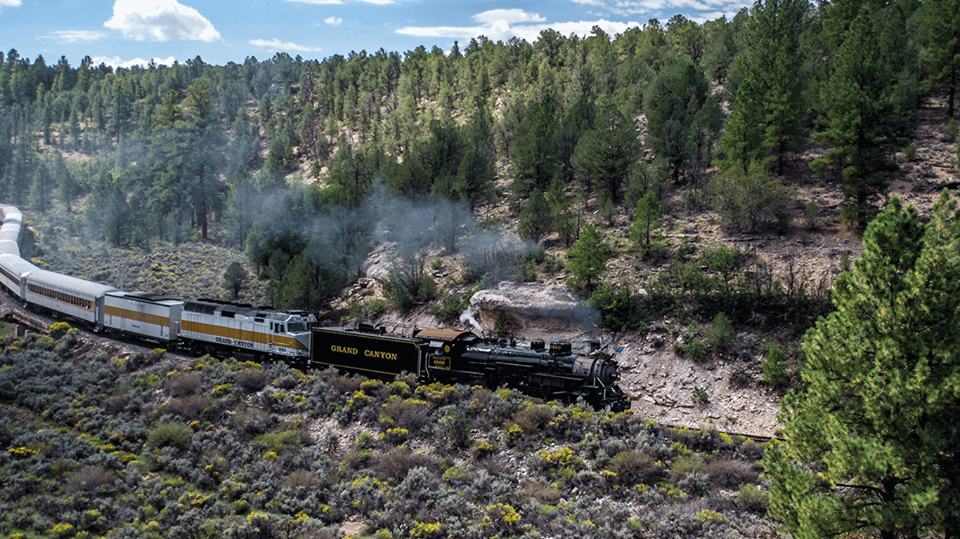 Natural Habitat Adventures
Calling all photographers both professional and pleasure seeking! Shoot deep into Bryce Canyon, Zion Canyon and Grand Canyon on a canyon photography excursion with Natural Habitat Adventures. This nine-day walkabout thrusts you into the less traveled paths of these well-known landmarks full of natural artistry. You'll have the opportunity to capture wildlife in its habitat, sunlight as it breaks through the night, rays as they highlight brilliant glows from the setting sun and unique features of each canyon. Not to mention the 30-minute low and slow helicopter ride for unbelievable aerial snapshots.
Tours begin and end at Abbey Inn in St. George on days one and nine. Days two and three are spent at Bryce Canyon National Park with lodging at Bryce Canyon Lodge. Zion National Park takes over days four, five and six with home-base at Flanigan's Inn. Grand Canyon Lodge is the resting place for days seven and eight. Natural Habitat Adventures only travels during the quieter spring and fall times to avoid crowds. Groups are small with a maximum of twelve members. Pricing begins at $5,095 for the 2018 season and $5,595 for the 2019 season.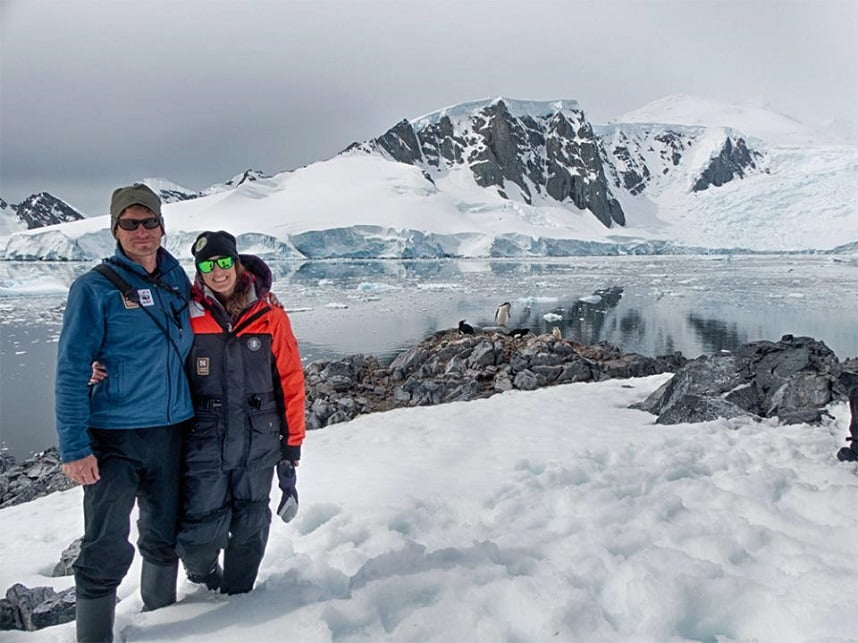 California Alpine Guides
Hike through the Pacific Crest Trail located in Yosemite National Park for unsurpassed requiescence on this secluded guided trail with California Alpine Guides. Expect to pass by lakes, canyons and waterfalls for impressive scenery few have a chance to encounter. The hiking journey is nine days in length with up to 11 miles covered per day. Supplies are replenished during day four allowing an easier load to bear for all. All participants are expected to carry their own gear as well as some of the group supplies. Only experienced hikers who have completed a multi-day backpacking adventure are permitted on this trip.
The 65-mile trek is $1,795/person and includes all meals, snacks, water, gear, a professional mountain guide and permits. Campsites are pitched each evening and packed up each morning using Leave No Trace guidelines.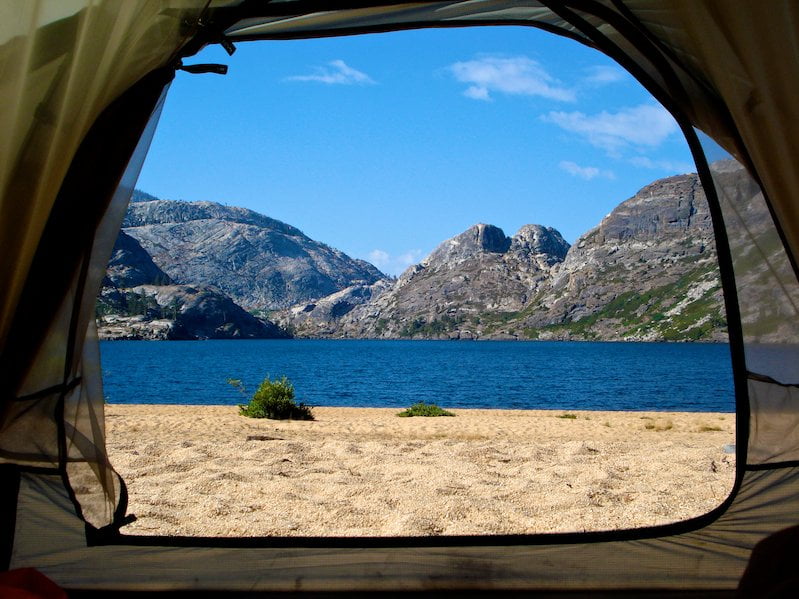 Living Adventure Inc.
Kayaking on a lake sounds like a terrific way to connect with nature in a tranquil way. And it is! However, Lake Superior isn't your typical lake. This vast body of water is more like an unpredictable ocean. With the possibility of weather and temperature changes by the minute, kayaking the Apostle Islands will be full of exhilaration and unpredictability. The Apostle Islands is comprised of 21 islands and 12 miles of land. Living Adventure Inc desires to take you on a quest through the Apostle Islands National Lakeshore Park in sea kayaks. On these overnight encounters, kayakers experience the unique enchantment of a seemingly untouched part of the world. You won't want to miss the lighthouses, shipwrecks or history and stories told by your knowledgeable guides.
There are five different tours offered ranging from a single overnight ($319/person) to six nights ($799/person) of water and wilderness. All meals and snacks are included. Living Adventure Inc is also willing to accommodate any dietary or allergy needs.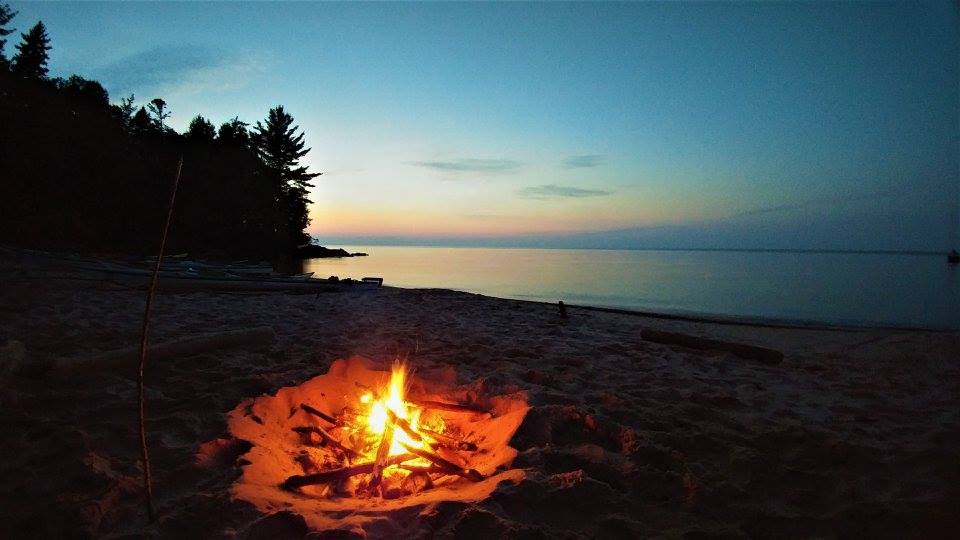 Wildland Trekking
Pack your bags for an extreme outing to the lowest part of the U.S. with some of the hottest temperatures and driest land. There's more than just sand to discover at Death Valley though. You'll see snow-capped mountains, large wildflower fields resulting from random downpours and small desert oases brimming with life. Wildland Trekking offers an unforgettable journey through this unique landscape.
There are lodging options to accommodate any level of nature enthusiast. For the high maintenance hikers, the Death Valley Inn-Based Tour is for you. You'll roam some of the best hiking in Death Valley while returning at the end of each day to complete comfort. If you enjoy camping but don't particularly like packing and unpacking each day, the Death Valley Basecamp Tour is your best bet. Curl up in tents under vast starry skies at the camp after seeing the desert beauty. The Cottonwood to Marble Canyon hike is for true hiking aficionados. Backpack through three connected canyons while sleeping under shaded trees and near desert oases. All trips are four days and range in price from $1,045/person to $2,515/person.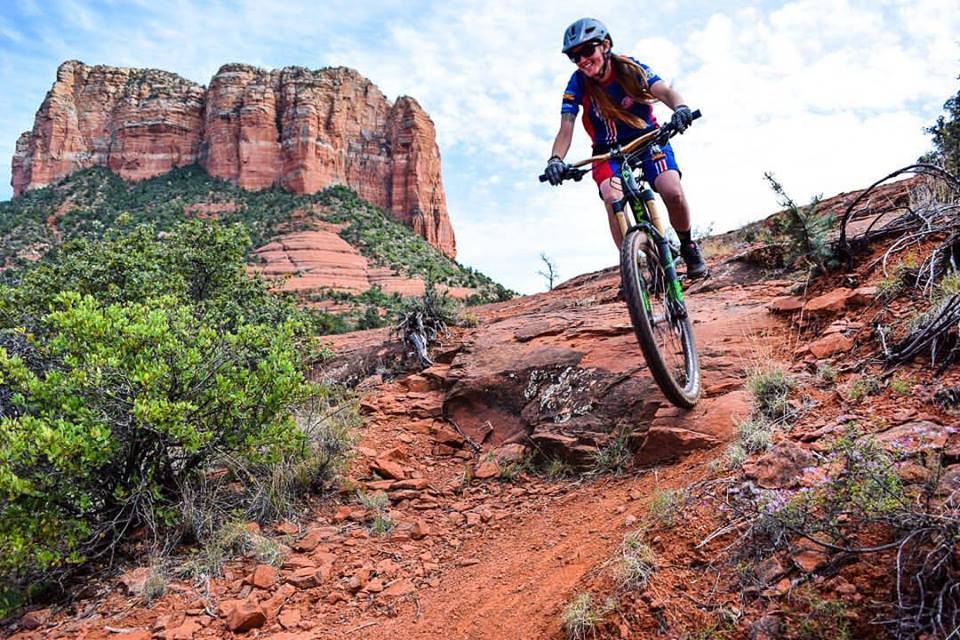 Just Roughin' It Adventure Company
Choose from five different regions to backpack through a natural landscape. Just Roughin' It Adventure Company has a total of 40 combined routes in Arizona, Grand Canyon, Olympic, Paria Canyon and Yosemite. Each trip comes with an experienced guide, delicious meals and needed gear. Not to mention, the guides use a DeLorme InReach safety device allowing the home office to track the team no matter how remote the location. That's peace of mind!
Participants can elect to backpack, day hike, kayak or rock climb for their holiday away with the earth and partner-in-crime. For something a little more exotic and different, check out their tours offered in Olympic National Park. This park is 95% wilderness and consists of Hoh Rainforest, Ozette Coast and Olympic Mountains.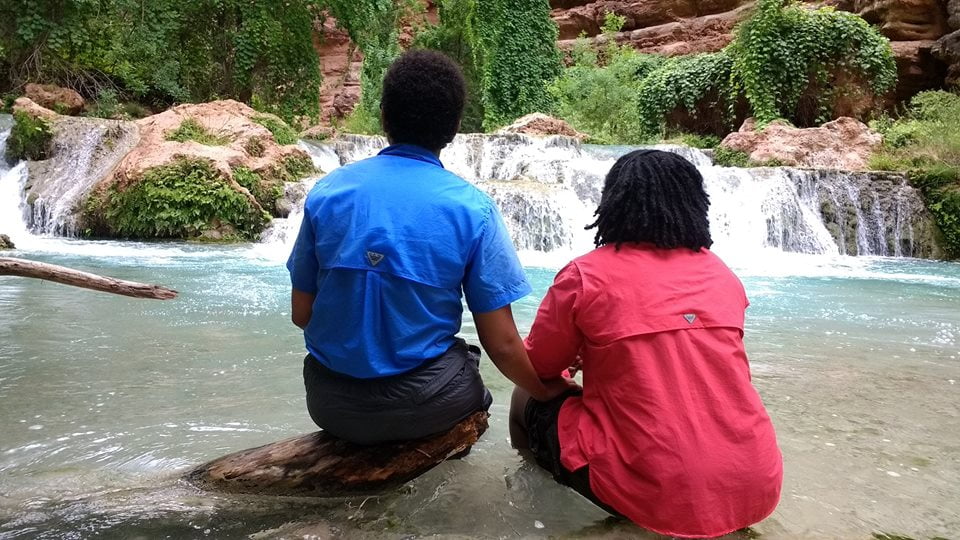 Feature image credit:  Wildland Trekking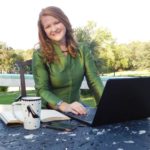 Erica Thomas is a freelance writer regularly contributing to Date Night Guide and Orlando Date Night Guide, while also managing her roles as a wife and homeschooling mom of two small children. She is a romantic at heart who flourishes with adventurous activities and travel (and, of course, date night).