Written in collaboration with Asheville Date Night Guide's Jen Brooks
Tucked into the palm of the Blue Ridge Mountains, the tiny town of Asheville, NC never ceases to amaze visitors looking for an action packed getaway in an unforgettable setting. From zip lining to hiking to white water rafting, Asheville's adventure offerings are as seemingly endless as its options for amazing farm-to-fork dining. The area is filled with excellent parks, the welcoming downtown boasts a bevy of whimsical, independent boutiques and cafes, and nearby towns, including Black Mountain and Brevard, make for perfect little side trips for those who like to wander.
STAY
Anchor a weekend or weeklong stay at downtown's AC Hotel Asheville Downtown, the newest addition to Asheville's city skyline. With old European design elements and authentic Carolina charm, the AC Hotel is the ideal way to experience Asheville's urban spirit with modern comforts. Enjoy the spacious rooms with city and mountain views, or upgrade to the 5th floor rooms that offer authentic Blue Ridge views you can experience on your own private balcony.
Perhaps the most beloved feature of the AC Hotel Asheville Downtown is the rooftop tapas lounge and bar on the 9th floor, Capella on 9. Featuring balcony and rooftop bar areas, it's the perfect way to end your day with a craft cocktail and small plate. Warm up to one of the fire pits with mountain view seating and enjoy casual dining with breathtaking views of the Blue Ridge.
The hotel is located at the corner of Broadway and College Streets, giving you a central view of Asheville city life. You'll be within walking distance of award-winning restaurants, bars, unique shops, cafes, Pack Square Park, Asheville Art Museum, Asheville's Urban Walk Trail, and the French Broad Chocolate Lounge!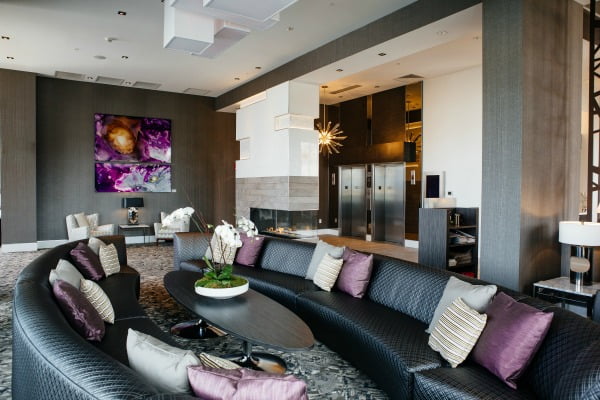 Alternatively, the palatial Grove Park Inn will give you the sense that you've checked into a colossal stone castle, complete with mammoth fireplaces, a sprawling golf course, a lavish spa, and some of the best sunset views in the city. This iconic hotel, built by tonic tycoon Edwin Wiley Grove in 1913, hasn't lost any of its magnificence through the years and still serves as one the best places in Asheville to gaze at the Blue Ridge's shadowy peaks.
Whether you're an overnight guest or not, definitely carve out at least a half day to visit the legendary, 43,000-square-foot Spa at the Grove Park Inn where guests can soak and splash in a series of grotto-enclosed and outdoor pools flanked by fireplaces and decked out with an underwater sound system. The GPI also serves a killer Sunday brunch complete with a mimosa bar, carving stations and an entire room devoted to sweets.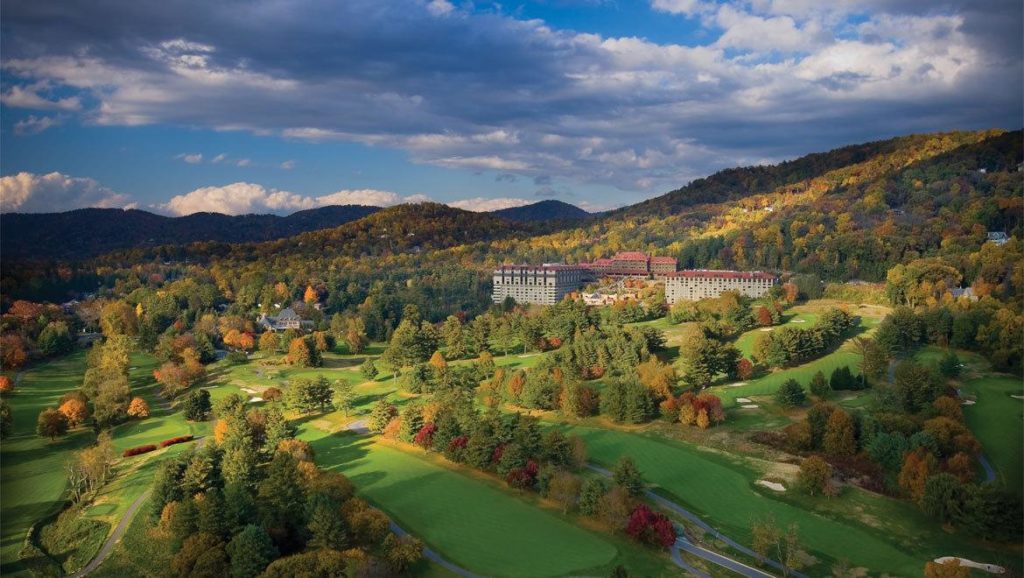 PLAY
Several items ought to grace any visitor's 'must do' list, starting with a visit to Biltmore Estate, George W. Vanderbilt's 8,000-acre retreat that still stands as an awe-inspiring example of American ingenuity and chutzpah. Completed in 1895, the estate features a 175,000 square-foot French Renaissance chateau home with 250 rooms, 75 acres of landscaped gardens, a working farm, equestrian center, and numerous restaurants, all of which are accessible with paid admission to the estate.
TOURS
If you happen to see a nun riding a bicycle through the streets of downtown Asheville, don't worry. You're not crazy. You've just witnessed a small slice of LaZoom Comedy Tours. Hop on board the purple party bus and immerse yourself in the witty dialogue and story plots uniquely crafted for each tour. Designed to showcase Asheville's zany side (keep Asheville weird, y'all), this BYOB tour is beloved by locals and tourists alike and will have you in stitches throughout your ride.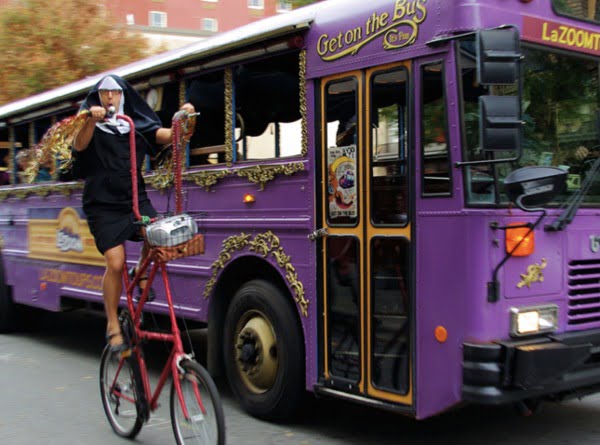 Consider also The Amazing Pubcycle, which offers a full city tour of downtown Asheville through beer goggles! Pedal your way through downtown while sipping beer and stopping at breweries and brew pubs. It's a guaranteed fun way to experience why Asheville continuously earns the title of "Beer City".
New to the city, Asheville Food Tours offers three distinct tours. Each is highly curated and designed to give small groups an intimate look into the area's artisan food and farm-to-table food scene. With the opportunity to interact with chefs and storeowners, you explore handpicked restaurants and food shops along the way.
ZIPLINING
Those craving a little adventure might consider a zipline tour through the treetop canopy overlooking the Southern Appalachian forest. Located about 30 minutes outside of Asheville, Navitat Canopy Adventures features a 3.5-hour guided escapade through an 80-acre aerial trail featuring two sky bridges and 10 ziplines, including one that speeds riders 200 feet above the forest floor.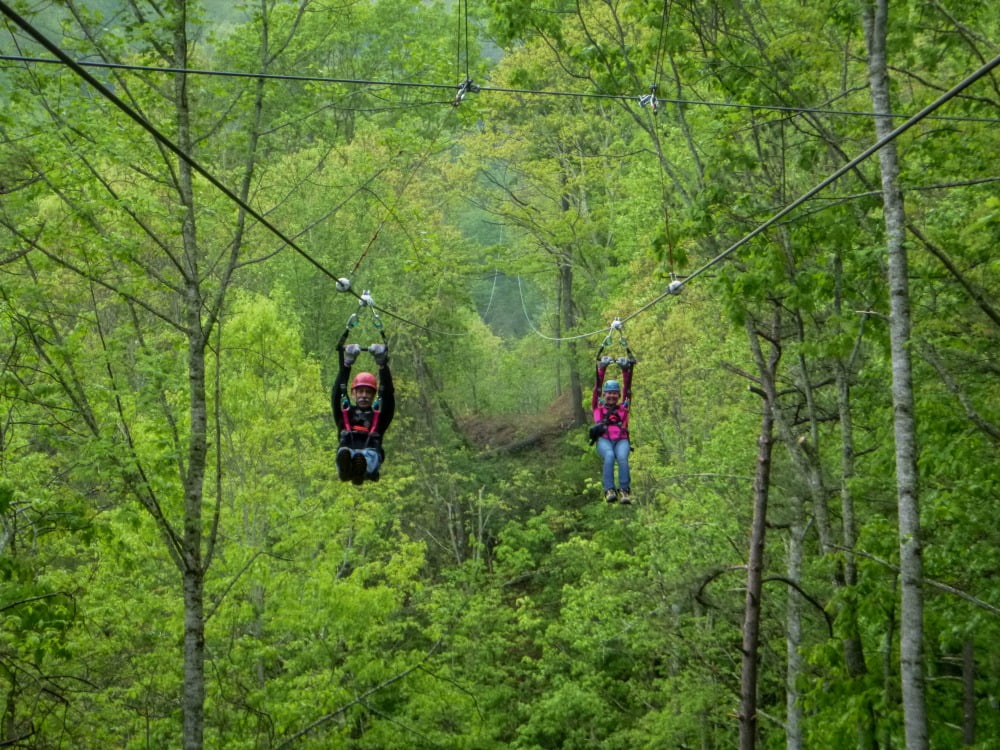 Located just minutes from downtown, Asheville Treetops Adventure Park offers kids and adults zip courses as well as an aerial adventure course featuring 50 climbing, zipping, walking, jumping, swinging, and rappelling challenges.
HIKING
There are an endless number of great hiking spots along the Blue Ridge Parkway (a must during any visit). Two favorites include an easy but picturesque jaunt beginning at Craggy Gardens and a slightly more rigorous trail leading to a waterfall at Graveyard Fields.
If you really want to get a workout that culminates in some epic views, head to the Lookout Trail located in the quaint little town of Montreat, about 18 miles from downtown Asheville. While the latter part of this 45-minute, .57-mile hike climbs fairly steeply, the moderate exertion will be well worth the effort as unforgettable views of the summit of Lookout Mountain await.
R&R
Those in need of a respite might consider a stop into Wake Foot Sanctuary, the self-described foot spa located in the Grove Arcade in downtown Asheville. Guests snuggle into cozy couches and immerse their feet into giant copper bowls filled with their choice of foot soaks, including lavender, chamomile, and salty beach rose. Those adding the optional foot and leg massage will soar to a new stratosphere of relaxation.

DINE
Asheville's farm-to-fork food culture is a flourishing cornerstone of the city. Nearly every restaurant touts its allegiance to the scores of local farms and breweries, so it can be tough to sift through the choices. Here are a few suggestions to guide you:
BRUNCH
Tupelo Honey has been serving up scratch-made biscuits in Asheville since 2000. Specializing in traditional southern food, Tupelo crafts flavor driven dishes that will satisfy your brunch cravings. Order the Bacon Pralines to start, along with a Honeysuckle & Lavender Flip-honeysuckle vodka, lavender sour, fresh lemon and soda water.
Centrally located on historic downtown's Wall Street, Early Girl Eatery is a local favorite brunch spot! The menu is based heavily on high quality, locally sourced ingredients from family farms and community-supported agriculture. They do southern cuisine, along with a large variety of vegetarian and vegan dishes. Try their fluffy, scratch-made biscuits with their homemade jams or vegetarian herb gravy. They also serve locals brews on tap, as well as Biltmore Estate wine.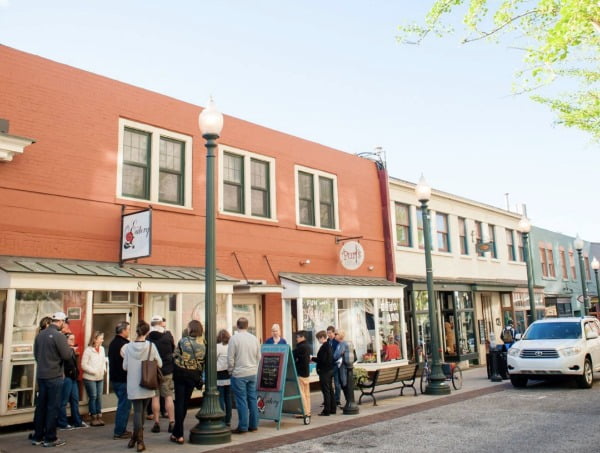 LUNCH
Midday is the perfect time to pay a visit to Sierra Nevada, Asheville's largest brewery. Built along the French Broad River, the colossal space features tours, beer gardens, yard games (like corn hole and bocce ball) and live music, creating a scene that always feels like a friend's backyard barbecue.
The Taproom features two dozen beers on tap, along with a delicious, chef-driven menu crafted to complement the beers. Our advice: order a beer flight with six or so small plate selections from the sharable, tapas-inspired menu.
The Back Porch and Beer Garden is a great place to retire after your meal. With plenty of oversized loungers, rockers and patio tables, you can sit back and enjoy the scenery. Not into sitting? Take a stroll through the Beer Garden, which features vegetables and herbs used in the restaurant and brewery.
Since you'll be in the area anyway, we recommend making a stop at Baked Pie Company, a new hotspot and home to the Asheville pie flight. Step inside this shabby chic space and enjoy three generous,  decadent slices of pie, with a scoop of vanilla bean or salted caramel ice cream. Check out the daily menu on their Facebook page for that day's line-up of over 25 pies in regular rotation.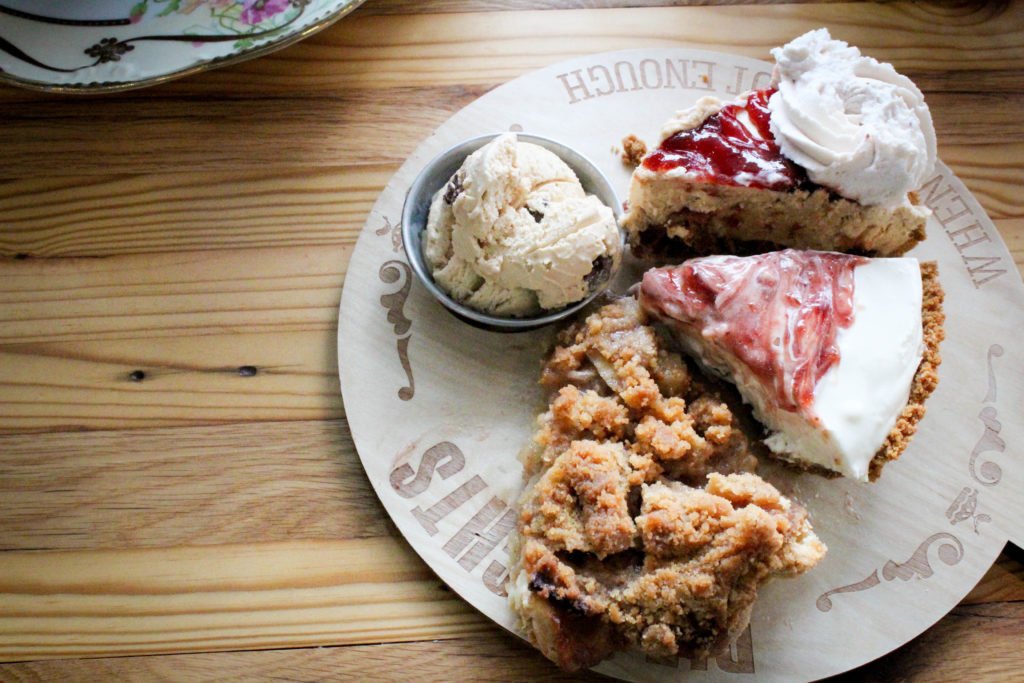 DINNER
You might drive right by The Admiral several times before you actually enter the unassuming cinderblock building, but don't let the hole-in-the-wall veneer fool you: chefs are cranking out culinary magic inside the very tiny kitchen. The ever-changing menu features dishes bolstered by creative flavors and lots of indigenous fare, and a decadent series of cocktails makes the entire experience of this "gastro-dive" all the more delightful. Reservations (at least two weeks in advance) strongly recommended.
Other favorites include:
Curate, a Spanish tapas restaurant owned by celebrated chef Katie Button
Table, one of Asheville's first and most reliable downtown mainstays
Corner Kitchen, located in Biltmore Village (outside of Biltmore estate)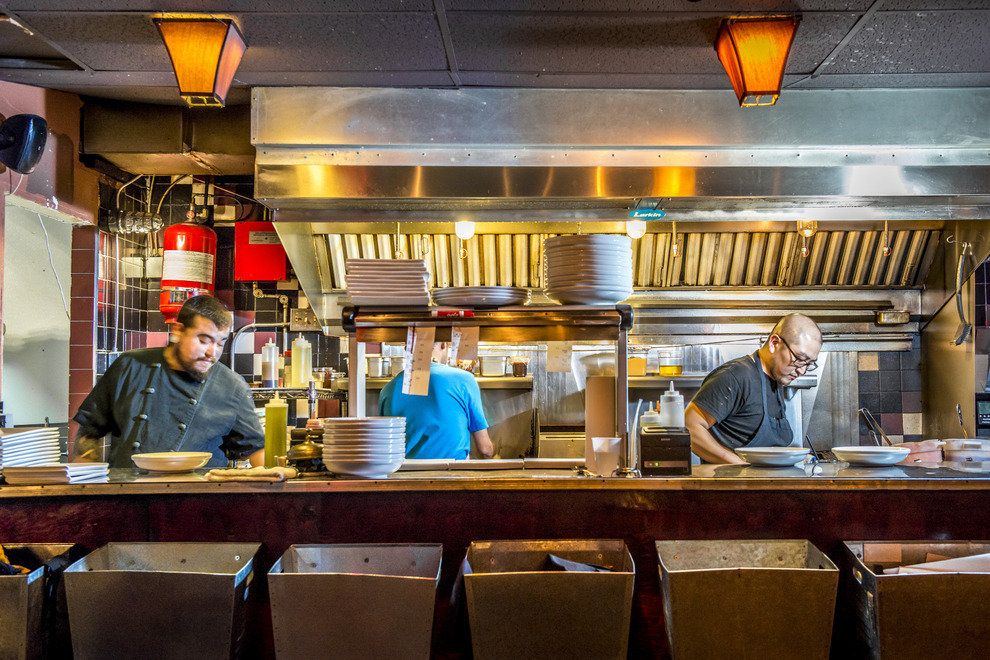 KNOW BEFORE YOU GO
Getting there: It'll take about nine hours to drive to Asheville from Orlando, and it's a pretty seamless route along I95 North and I26 West. You can also take a direct flight on Allegiant Airlines if you don't mind being tied to a pretty narrow travel schedule.
Fall foliage: Asheville doesn't really have a down season anymore but high season is definitely summer and fall. If you're traveling in October, prepare to be wowed by the kaleidoscope of colors the trees morph into, especially along the Blue Ridge Parkway. Check out Explore Asheville's Fall Foliage Forecast for all the details.
FEATURE IMAGE CREDIT: Explore Asheville