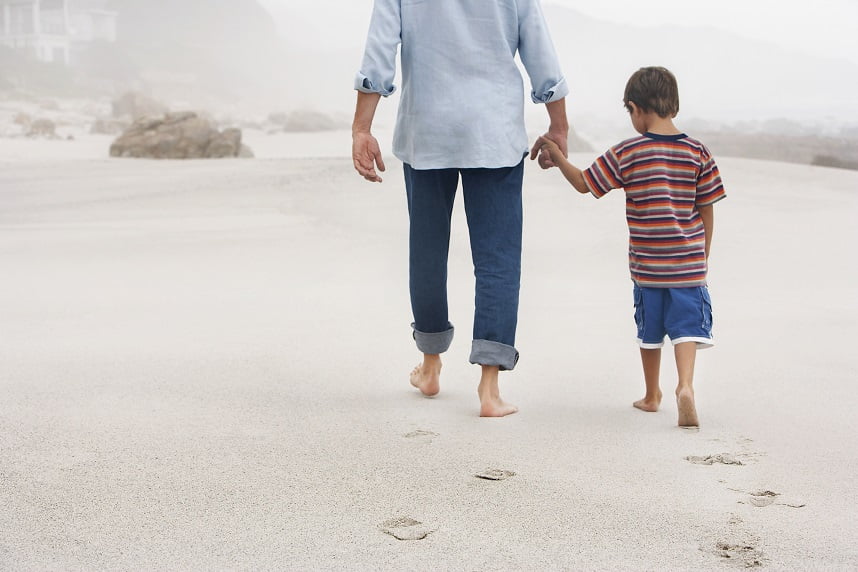 It's time for a date with your true love! Aside from your significant other, your child melts your heart like no other. Celebrate Father's Day (Sunday, June 17, 2018) together with an epic daddy-and-me date that you both will cherish. Here are family-friendly date ideas for Father's Day:
1. Run for Fun
Amp things up by running alongside Dad in a Father's Day themed race. There are tons of daddy dashes scheduled nationwide, like the Sugar Daddy Half Marathon/10K/5K (Santa Clarita, California), Feat on the Street Father's Day 1M/5K/10K/10M/HM (Denver, Colorado), Man Up Fathers Day 5&10K (Pittsburg, Pennsylvania) and Great Father's Day 5K (Tampa, Florida).
2. Have an Outdoor Adventure
Go for a bike ride, take a hike, go zip-lining or fish a nearby lake. Turn your outdoor adventure into a playful treasure hunt by geocaching along the way! To keep things low-key, head to your neighborhood park to feed the ducks, play Frisbee, tackle the play gym and picnic.
3. Serve Up Mealtime Memories
Mother's Day doesn't own the rights to family brunch. Treat Dad to breakfast, brunch, lunch, dinner or a sweet treat. Doesn't donuts with Dad just sound right? How about preparing a scrumptious breakfast-in-bed to feast on grub, snuggles and morning cartoons?
4. Embrace Wild Exploration
Hit up the local zoo, aquarium, botanical garden, science center, planetarium or themed museum (like a pinball museum or something that aligns with Dad's interests).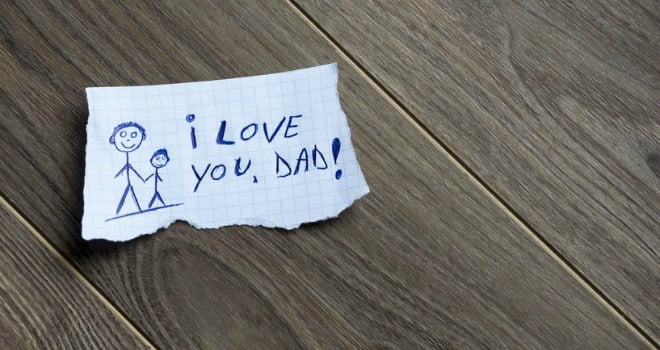 5. Be Teammates 
Snag seats to a professional or amateur sporting game to cheer together. Or, be each other's MVP at an indoor rock climbing facility, water sport complex or 18-hole golf course.
6. Get Your Game On
Spend the day challenging Dad to a game of combat laser tag or go-karts! Or, score family bonding time with miniature golf, bowling, ice skating, an indoor jump place or another classic pastime.
7. Let the King of the Household Rule
Let Dad relax with an at-home celebration. Bake a cake, have a living room dance party or play Marco Polo in the pool.
8. The Gift that Keeps on Giving
Similar to Date Night Guide's concept of a date night jar, gift Dad a "Daddy Days Jar." Make a DIY version stocked with localized activities or order the downloadable idea template from WhileHeWasNapping on Etsy ($12). Keep the fun going all year round by pulling daddy-and-me date ideas out of the jar every week or month.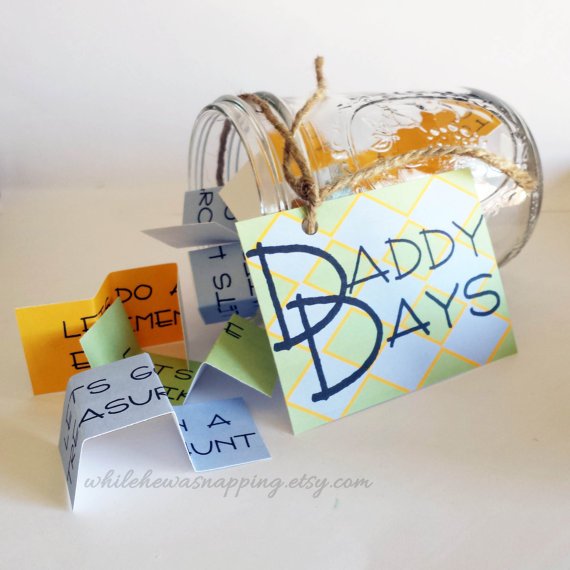 For more fun ideas, check out "30 Simply Playful Summer Date Nights."
Feature image credit: Wikimedia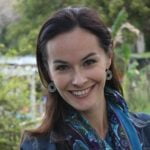 Nancy DeVault is the managing editor of Date Night Guide. She also contributes to publications such as Babble, AmeriDisability Services Magazine and Orlando Magazine. She enjoys outdoor adventures with her husband and toddler.