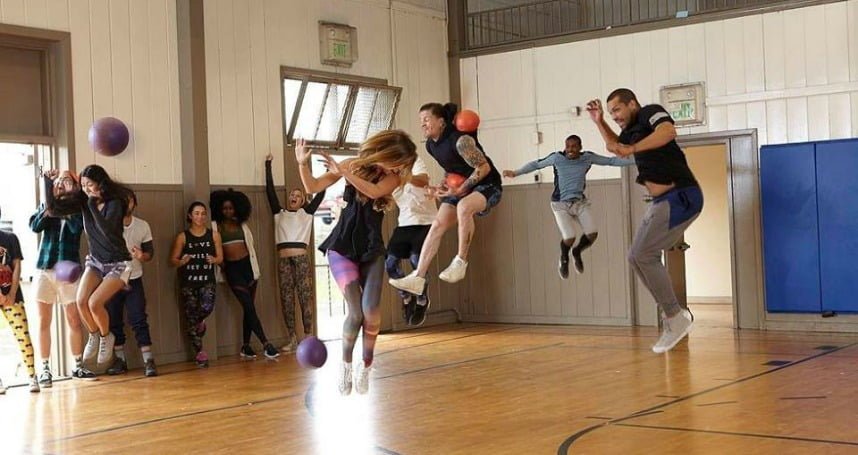 Recreational sports leagues are winners for date nights ─ no matter what your skill level. For those in a relationship, participation in a sports league allows you to bond over a shared activity, positively encourage one another, meet other couples, have fun together and increase endorphins through exercise (which can help with other aspects of your relationship too… wink wink). And for those singles looking to find potential dates, sport leagues offer a social opportunity to meet like-minded people who happen to enjoy your favorite pastime.
Here are 18 date-friendly co-ed sports leagues ideas:
Bar Games
Some people are awesome at tennis, hockey or other traditional sports; while others are supreme at flip cup and other non-traditional team "sports." You can show off your bar game skills competing in classic drinking challenges at city-wide leagues like, for example, the Tampa Bay Club Sports or NY Social. You'll get to check out the hottest bars in town and definitely have a round (or two or three) of laughs.
Bocce
Major League Bocce is encouraging people to "Play with balls. Drink good beer. Score at life!" in a league that's fun, accessible and 100% social. Leagues are now active in 10 major U.S. cities, including Austin, Boston, Charlotte, Cleveland, Dallas, Houston, Philadelphia, Pittsburgh, Richmond and Washington, DC.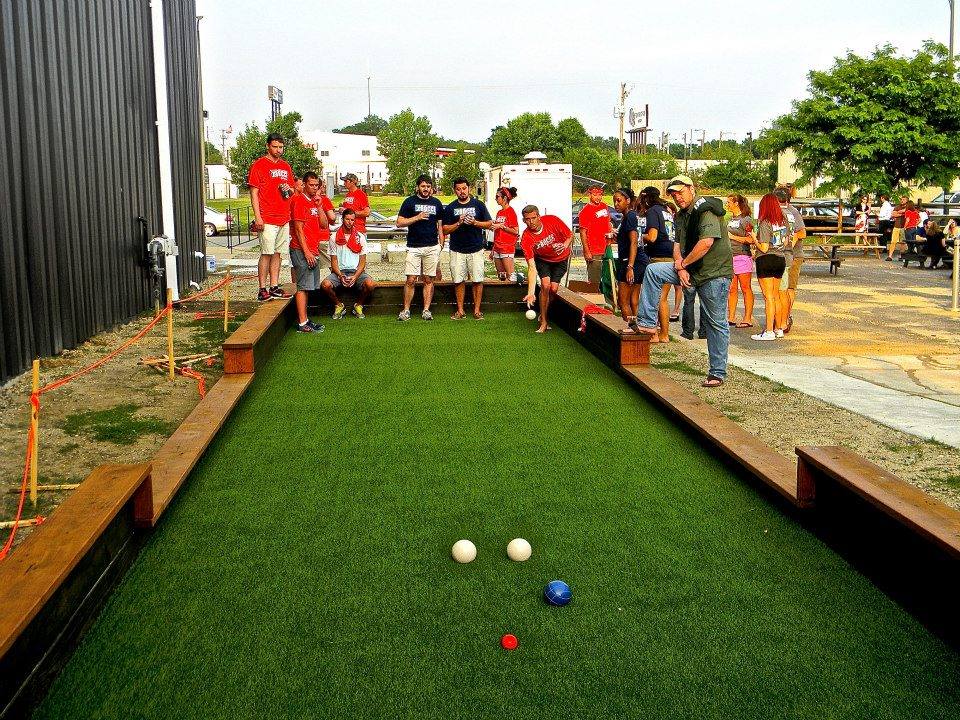 Bowling
Normally one wouldn't aim to strike out on date night but that's the plan when bowling, a classic sport that you can find in just about any city. For example, Studio City Bowling League offers summer and winter social leagues for gay bowlers and Circle "B" Recreation in Cedarburg, Wisconsin hosts couples-specific leagues. Strikes, spares and turkeys – oh my!
Cornhole
Cornhole is not just a tailgating lawn game… you can bag an awesome date night with this classic bag toss. Find tournaments and leagues, like the Houston Sports & Social Club.
CrossFit
A toned body is definitely good for a relationship! In addition to solo workouts, CrossFit gyms schedule partner (and/or team) workouts to fit you and your studly boyfriend or girlfriend. Plus, competitions usually have a male-female combo or ratio requirement. Check out these pinterest pictures of CrossFit couples kissing between squats… now that's powerful love!
Cycling
My husband and I started with indoor spin together at a weekly gym date. We loved it so much that we evolved to trail rides and road races. We've now been cycling for years and these bike rides are still some of my favorite weekend dates. For info on leagues, check out USA Cycling, a hub for all things cycling including clubs and events. Established riders looking to make a love connection with other bikers might appreciate two online dating communities centered on the sport: FitnessSingles and CyclingSingles.
Disc Golf
The sport of disc golf offers a fun spin on the traditional game of golf. Players throw a Frisbee toward large metal basket targets on either modified golf courses or stand-alone disc golf sites. This could be a hole-in-one opportunity to do with your one-and-only.

Dodgeball
Ben Stiller may be to blame for the resurgence of this childhood game… and we thank him for that. The World Dodgeball Society has several leagues in the California region that allow adults to act like kids. Think adults are too buff to launch big red balls at competitors? Fear not as nationwide CLUBWAKA Foam Dodgeball leagues use softer equipment to ensure funny bone laughs rather than fractures.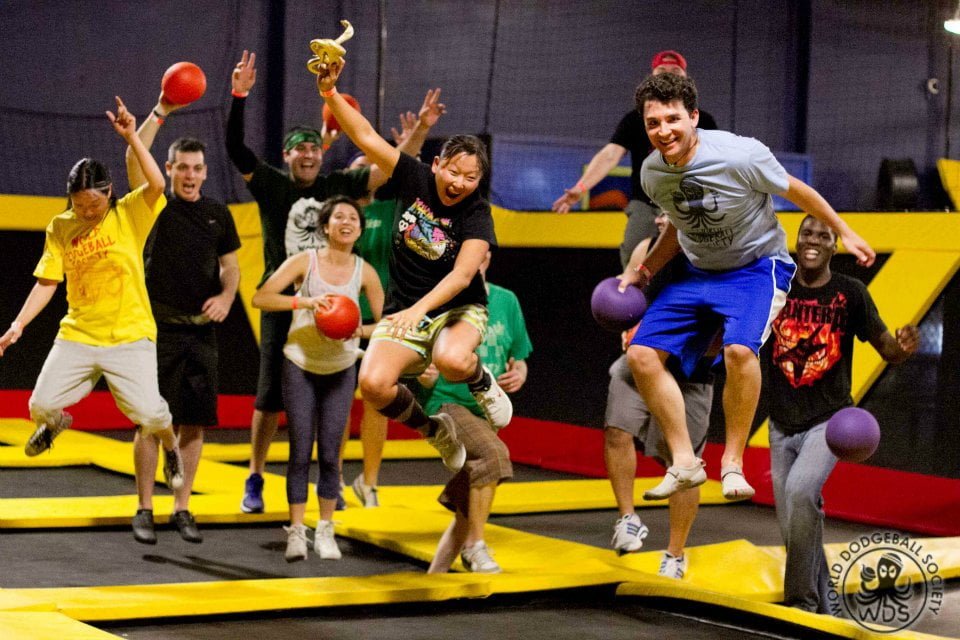 Fencing
You've watched the romantic comedy The Princess Bride a million times together… now you can channel those beloved characters by taking a fencing class. Believe it or not, fencing experts are encouraging couples to fight (for fun). An Orlando fencing studio, for example, offers hour-long classes twice a week for just $10.
Flag Football
Ready to tackle date night? A co-ed league can be fun and flirty, especially if you're used to tailgating together or hitting the sports bar on game day. Some leagues, like the Big D Sports & Entertainment, offer at least two levels of play (recreational and competitive) so all skill levels are welcome.
FootGolf
Kick up your dating game with FootGolf, also known as soccer golf. The game follows the rules of traditional golf but with soccer ball shots aimed at oversized (21-inch diameter) holes. Score a round on courses nationwide and check out local leagues, like Central Florida FootGolf or the Chesapeake Bay Golf Club's FootGolf.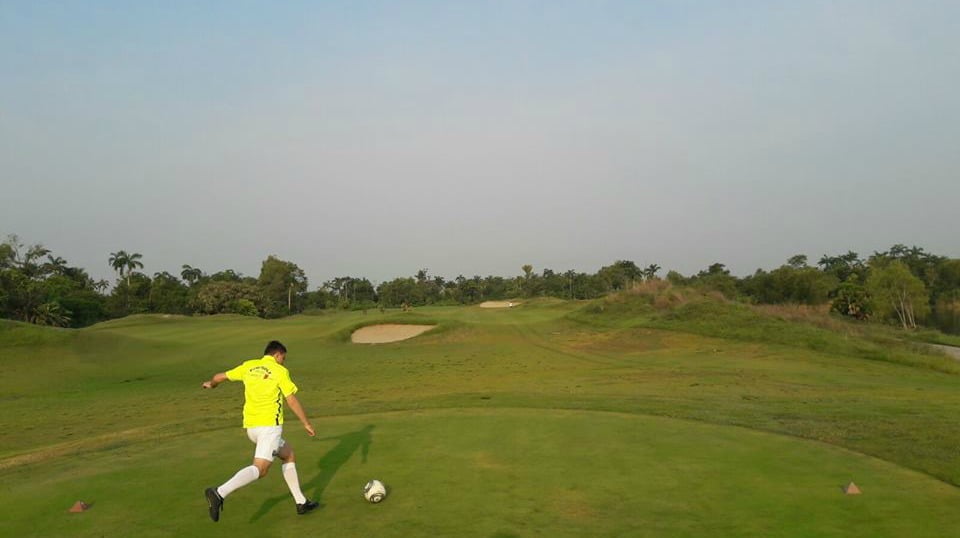 Kickball
The World Adult Kickball Association, better known as CLUBWAKA, has kicked up another childhood game for adult enjoyment. Search for a league using their online zip code finder. My husband and I played in our local WAKA league for several seasons and had a great time. It was fun to have a standing activity on Thursday nights filled with laughs, a bit of sweat and other couples.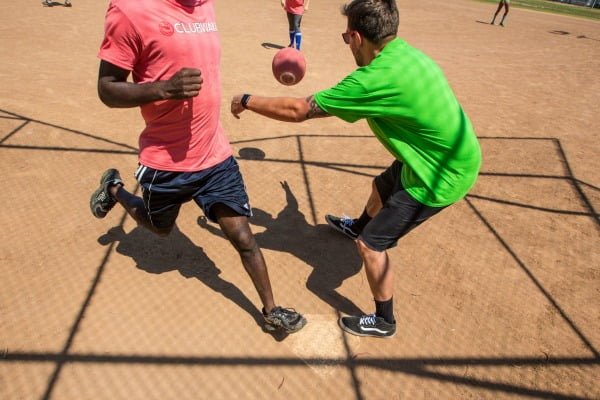 Run Club
Running is arguably the best exercise but it's also a great way to bond with your sweetie with chats on long runs. Your love may make your heart race but you can keep pace together to train for a competition or just stay in shape. Orlando Date Night, our sister site, recently featured a How to Plan a Running Date Night blog that's been a great resource for run-centric couples.
Soccer
Get your kicks on and off the field. The game of soccer probably has the most options when it comes to recreation. For example, the co-ed league in Austin, TX offers both indoor and outdoor soccer, two different night options, various formats (like 5 vs. 5 or 8 vs. 8), and competitive and recreational teams. Do a search and see what's offered near you.
Softball
Hit a home run date night with co-ed softball. Most cities have softball leagues through sports and social clubs which coordinate both games times and bar outings, such as with Atlanta Sports & Social and San Antonio Sports & Social.
Shuffleboard
Shuffleboard isn't your grandma's game anymore. This old school pastime is scoring big with two versions of the sport – traditional ground shuffleboard and table shuffleboard. Baltimore Social and ABL in N.J., for example, pour on the fun with bar leagues.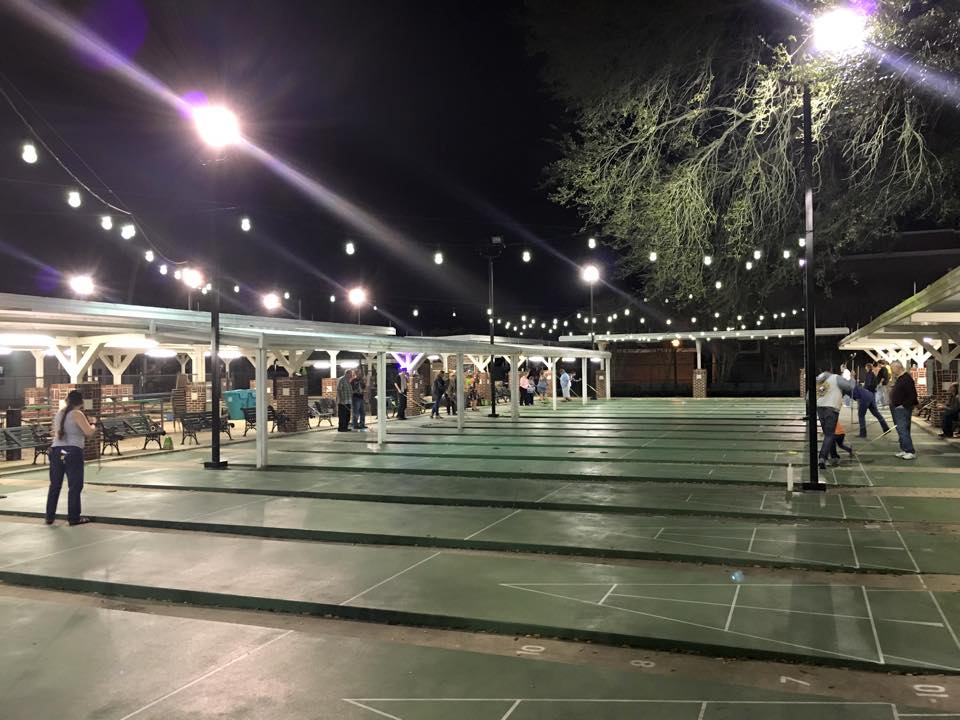 Ultimate Frisbee
For the ultimate sports date night, play ultimate Frisbee, says Date Night Guide Founder Kristen Manieri. Ultimate Frisbee is one of the fastest growing sports because, well, it's just plain fun! Find at league near you at usaultimate.org.
Volleyball
Both indoor and outdoor volleyball leagues score date night points. Fifty West Brewing Company in Cincinnati offers great beer and outdoor activities, including six sand volleyball courts used for weekly leagues. Serve up some spiked drinks with spiked balls!
Check out socialsportsnetwork.com for more ideas and connections.
FEATURE IMAGE CREDIT: World Dodgeball Society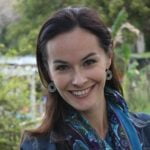 Nancy DeVault is the managing editor of Date Night Guide and a contributor to publications such as Babble, AmeriDisability Services Magazine and Orlando Magazine. She enjoys outdoor adventures with her husband and toddler.