Merry Christmas, Happy Hanukah and Happy New Year… These holiday sayings share one key sentient: JOY. For many, happiness during the holiday season comes from celebrating beloved traditions. Maybe you each had certain family traditions as children but, now as adults, you can create your own holiday traditions together to maximize festive fun.
Here are 55 holly-jolly holiday traditions for couples!
1. Hang the traditional leafy plant in your house to (more frequently) steal a kiss under the mistletoe.
2. Take a ride on a Polar Express train!
3. Spend the day at a Christmas tree farm and cut your own tree!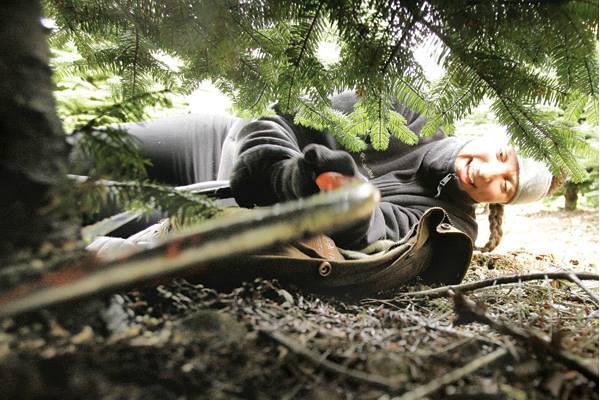 4. Go for a date night hike to collect pine cones and twigs for kindling. Then, make a romantic fire and snuggle.
5. Cheers to your love with a classic holiday beverage, like eggnog (maybe spiked), warm cider or hot chocolate. And try making homemade Christmas cocoa too.
6. Holiday shop 'til you drop. But skip the busy big-box retailers to find unique gifts at flea markets and mom-n-pop boutiques.
7. Horse around together! Since you likely won't find a reindeer sled, take a romantic horse and carriage ride.
8. Brave a winter sport, like snow tubing, snow skiing, sledding, etc.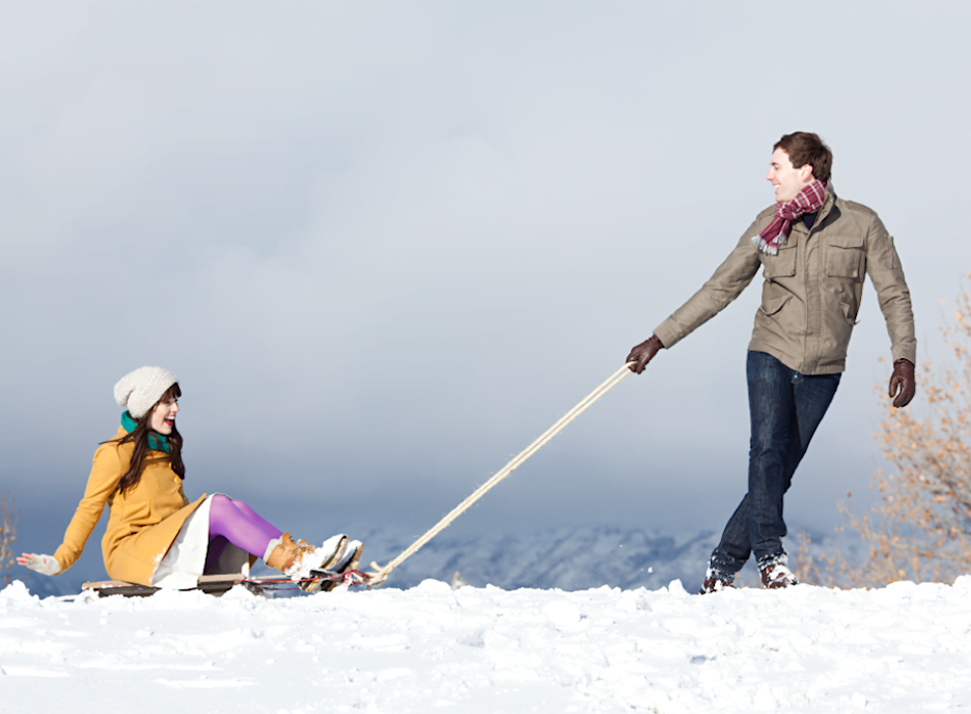 9. Volunteer to be bell ringers to help the Salvation Army. This organization serves people with basic needs assistance, housing, youth services, rehabilitation, disaster relief, counseling and more.
10. Stroll arm-in-arm through your neighborhood to see Christmas lights and decorations. And also walk down memory lane together chatting about your favorite holiday memories from childhood.
11. Have a snowball fight. Then, kiss and make up! No snow where you live? As an alternative, play with fake snow (aka bubbles in the bath).
12. Lace up to go ice skating.
13. Have a living room dance party to Christmas music. Check out some remixes from Billboard.
14. Roast Christmas s'mores using peppermint marshmallows, Ghirardelli peppermint bark and chocolate graham crackers. Yuletide yum!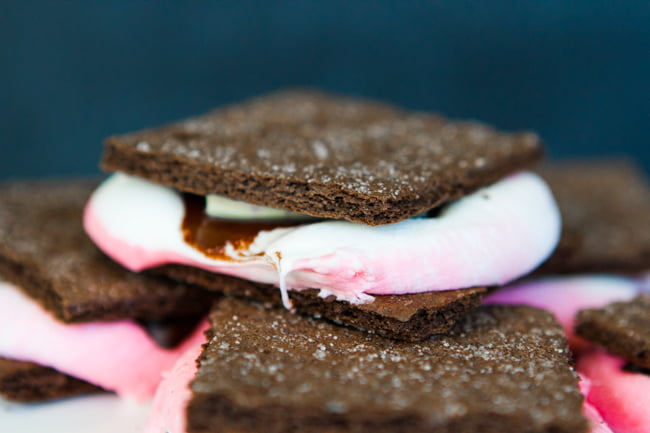 16. Theme your date night conversation! Print out Christmas conversation starter questions to have a merry and memorable dialogue.
17. Get crafty! When buying your Christmas tree, snag trimmed branches to make sweet smelling Christmas centerpieces and other holly-jolly household décor.
18. Design holiday cards. Be sure to incorporate date night photos, such as from the Christmas tree farm, baking cookies, etc.
19. Watch a festive flick snuggled on the couch, in the theatre, at the drive-in or at a seasonal outdoor screening event.
20. Take a drive to see decorated houses. Maybe make a game out of it by rating each decked out home on a scale from 1 to 10.
21. Go on a group date caroling Christmas tunes.
22. Embrace the sweet art of baking Christmas cookies and playfully decorating them with frosting and sprinkles.
23. Shop for ugly sweaters. Head to Goodwill to find cheap options to wear to an ugly sweater party or even just to bravely wear on your next date night.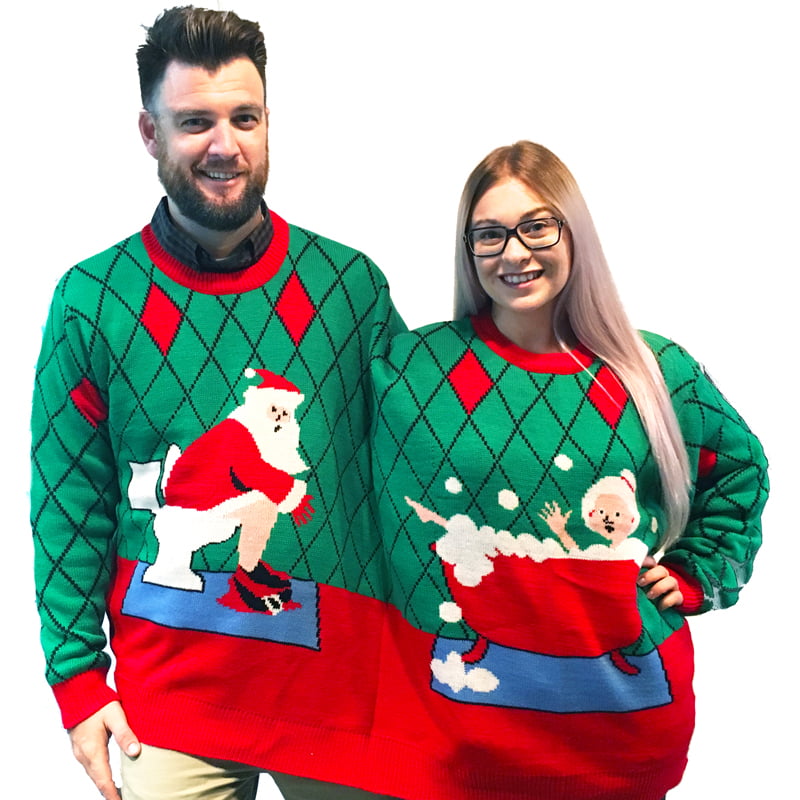 24. Spend the day together making others merry by volunteering with your favorite charities or doing random acts of Christmas kindness.
25. Take a holiday-inspired couple's getaway. Come on… you know work is slow at the office in December so just take time off!
26. Snap holiday photos. If professional pictures aren't your thing, just pick up inexpensive photo props to have a casual photo shoot. Your selfies can be naughty or nice!
27. See a live Christmas-themed show, such as The Nutcracker ballet or a Mannheim Steamroller concert.
28. Personalize Christmas stockings using puff paint, glitter and other art supplies. My husband and I did this for our first Christmas as newlyweds and still use these stockings 13 years later!
29. Drink up the season with holiday wines, winter ales or cranberry martinis.
30. Build a gingerbread house.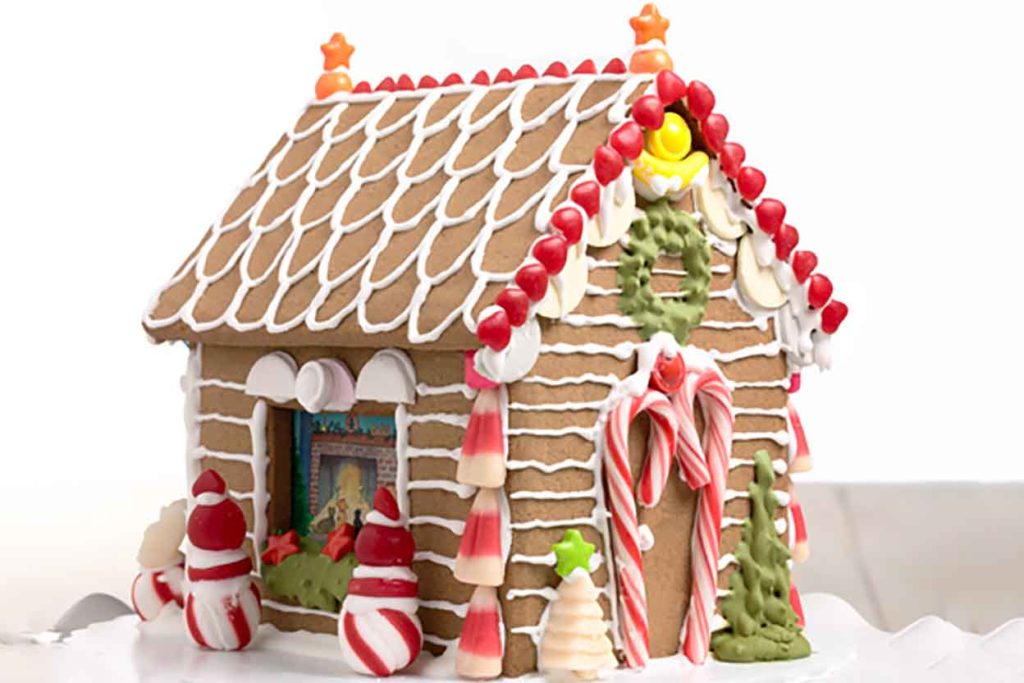 31. Write a Christmas list. But draft this wish list for your love (rather than Santa) to create a new bucket list to tackle together.
32. Make snow angels or a snowman. Now snow outside? Alternative: Eat snow cones!
33. Play 'name that tune' with Christmas tunes!
34. Go see a live nativity.
35. Let love bloom with a garden or flower shop date. And buy poinsettia plants.
36. Have a late night coffee date for a caffeine fix. Then, go to midnight mass on Christmas Eve!
37. Buy a new ornament to signify the year. Or, better yet, customize a photo ornament.
38. Wear matching Christmas pajamas… for an at-home holiday date night or any night of the season. Twinning!
39. Have the sweetest breakfast in bed with Santa pancakes. Yay for strawberries and whipped cream and, perhaps, a complimentary champagne mimosa.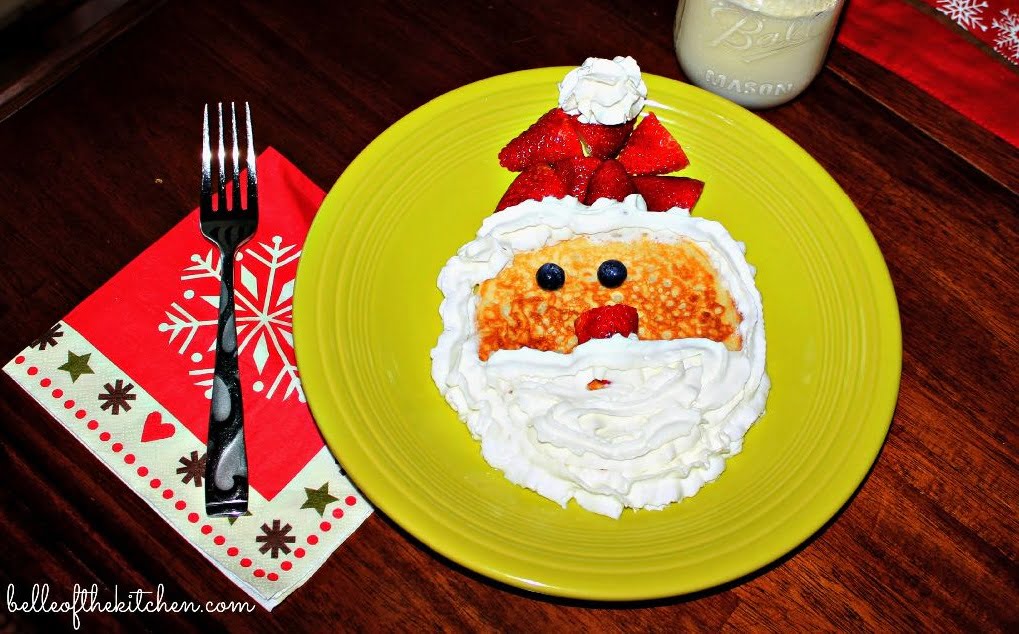 40. Eat up Christmas culinary traditions from around the world, such as Feast of the Seven Fishes (Italy) and spicy hot chocolate (Peru).
41. Add a festive pop to movie night by popping extra popcorn, and then stringing the corn for Christmas décor.
42. Go out for ice cream to have a seasonal scoop of peppermint or eggnog.
43. Camp overnight the living room! Skip the forest and enjoy your own tree without setting up a tent and dosing yourselves with bug spray.
44. Hide a Christmas pickle for each other to find. And maybe nosh on a date night relish tray as you play hide-and-seek.
45. Stash naughty or nice post-it notes around the house for one another to find. For example, post "You have the most beautiful smile" on her makeup bag and "I'd go anywhere with you" on the key ring.
46. Have a little fun online tracking Santa Claus as he delivers presents near and far.
47. Make a hilarious video using Elf Yourself.
48. Watch a local holiday parade.

49. Indulge in iconic holiday desserts, such as figgy pudding, fruit cake and minced meat pie.
50. Wine the days away with an alcohol advent calendar. Aldi Supermarket sells a calendar with 24 mini bottles of red, white, rosé or sparkling wines.
51. Celebrate Boxing Day, the day after Christmas, with sports, charity or maybe literally gifting each other a "box" of chocolate.
52. Got a lot of presents to wrap? Work like Santa's helpers together and make a date night out of it with Christmas music, a cheese plate snack and vino.
53. Read Christmas poetry or even Christmas Bible verses to each other.
54. Nibble on King's bread, a sweet breakfast pastry fit for a king and queen, on Three Kings Day (January 6th).
55. Be present! Remind each other that Christmas presents are not as important as being present and in the moment together. Remember, the gift of quality time and connection is priceless for couples.
Do you celebrate other Christmas traditions? Share with us in the comment section below or on Facebook and Twitter.
Feature photo credit: GroomsAdvice.com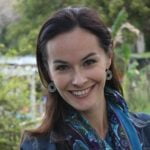 Nancy DeVault is the managing editor of Date Night Guide and a contributor to publications such as Babble, AmeriDisability Services Magazine and Orlando Magazine. She enjoys outdoor adventures with her husband and toddler.