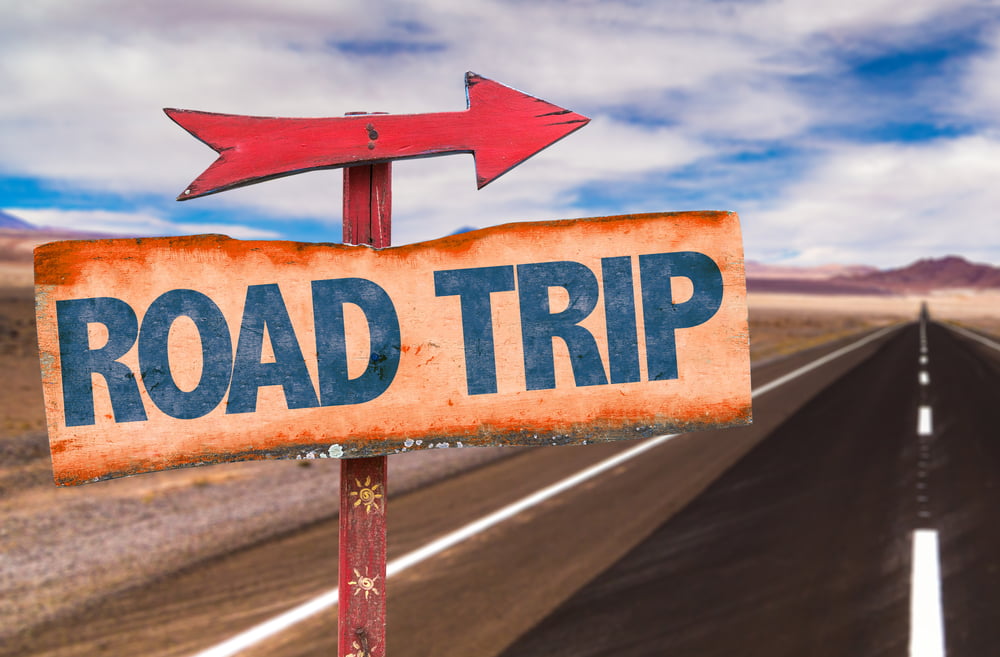 Road tripping is one of my favorite ways to spend quality time with my husband. The joy is just as much in the journey as the actual destination! It's just the two of us in the car for hours on end with nothing but time to reconnect and the road ahead.
As parents to three little ones, this kind of quiet, uninterrupted stretch together is hard to come by. So, lately, turning the ignition literally fuels date night getaways! What I have learned from our travels — whether it's a quick weekend escape or week-long cross-border adventure — is that it pays to be prepared. Here are some tips to have a successful couple's road trip.
GET IN GEAR
Before you pack the car with all of your road trip essentials, clean out the mess. Come on… you know your car could use a good wash inside and out. Toss trash and wipe the dust off the dash too. Plus, make sure your vehicle is good to go with gas, oil, a spare tire and jumper cables.
PLAN YOUR ROUTE
Whether you use the car's navigation system, an app on your phone or an old-fashioned paper map, mapping your travel route in advance will save you time, money and the dreaded on-route rue over whose sense of direction is better. I usually print a hard copy as relying on technology isn't always foolproof, plus you can save using valuable data. And some tourism authorities and welcome centers offer free maps and guidebooks.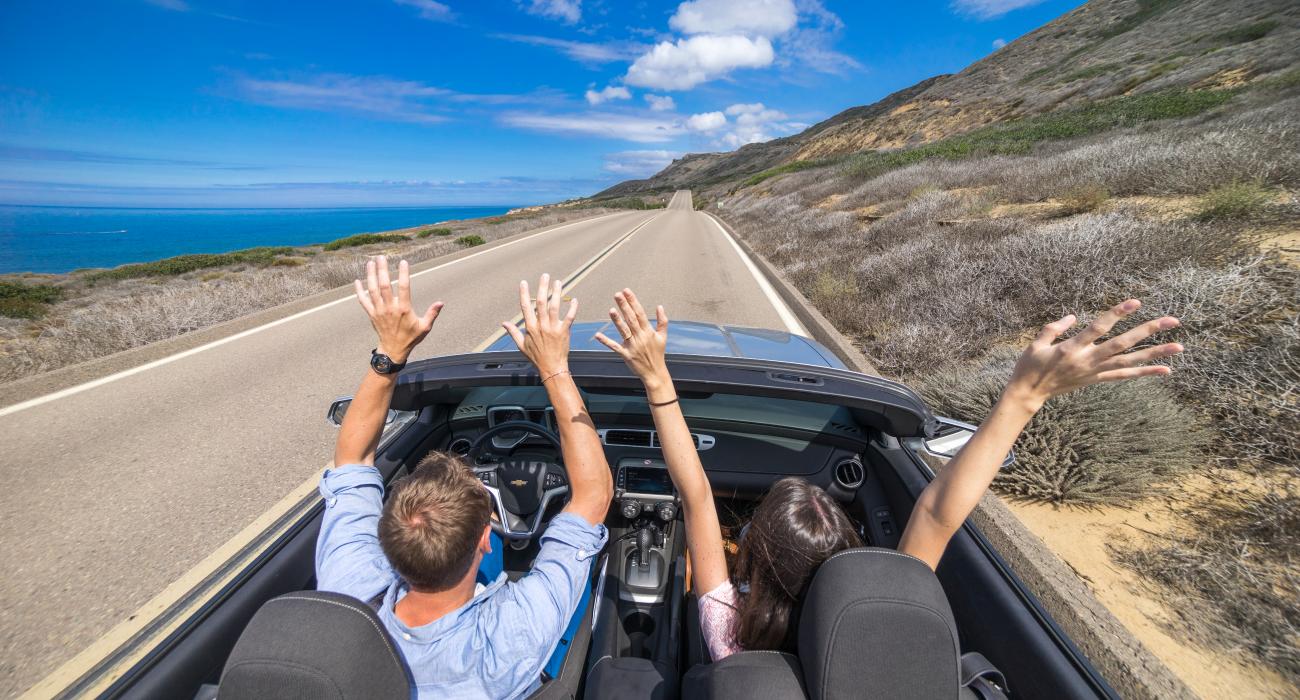 DETOUR GALORE
If you want to get to your destination ASAP, definitely stick to the fastest route via the highway. But, if not, take some scenic roads too. You may discover that the backroads are gorgeous and lined with road trip adventure opportunities. Consider scheduling in a bit of time to experience town gems and offbeat attractions.
ROAM FROM HOME
Be sure to secure a travel plan for voice and/or data through your cellular provider before you hit the road. Many offer affordable travel plans or a "roam from home" feature that is automatically activated once you cross the border.
CARRY SOME COIN
I rarely carry cash anymore, but travel is one of those times when I feel it is absolutely essential. Problems with your card or ATMs being out-of-service can throw a major fork in the road. Plus, if you're traveling toll routes you may need loose change or an easy-pass card ready to go.
PLAY IT SAFE
If our travel plans include crossing the border, I pack our passport along with cash, event tickets and such. I also stash confirmations for lodging, excursions and restaurant reservations in a small accordion folder. TIP: Once we check in, I just pop it into the in-room safe for the trip duration.
BE IN THE KNOW
I'm a planner, so having a loose itinerary that includes a few must-sees, hot spots and notable restaurants in our destination city (and even along our route) makes me feel like I'm getting the most of my experience. Of course being flexible and spontaneous is always welcome and can completely make a vacay extra special.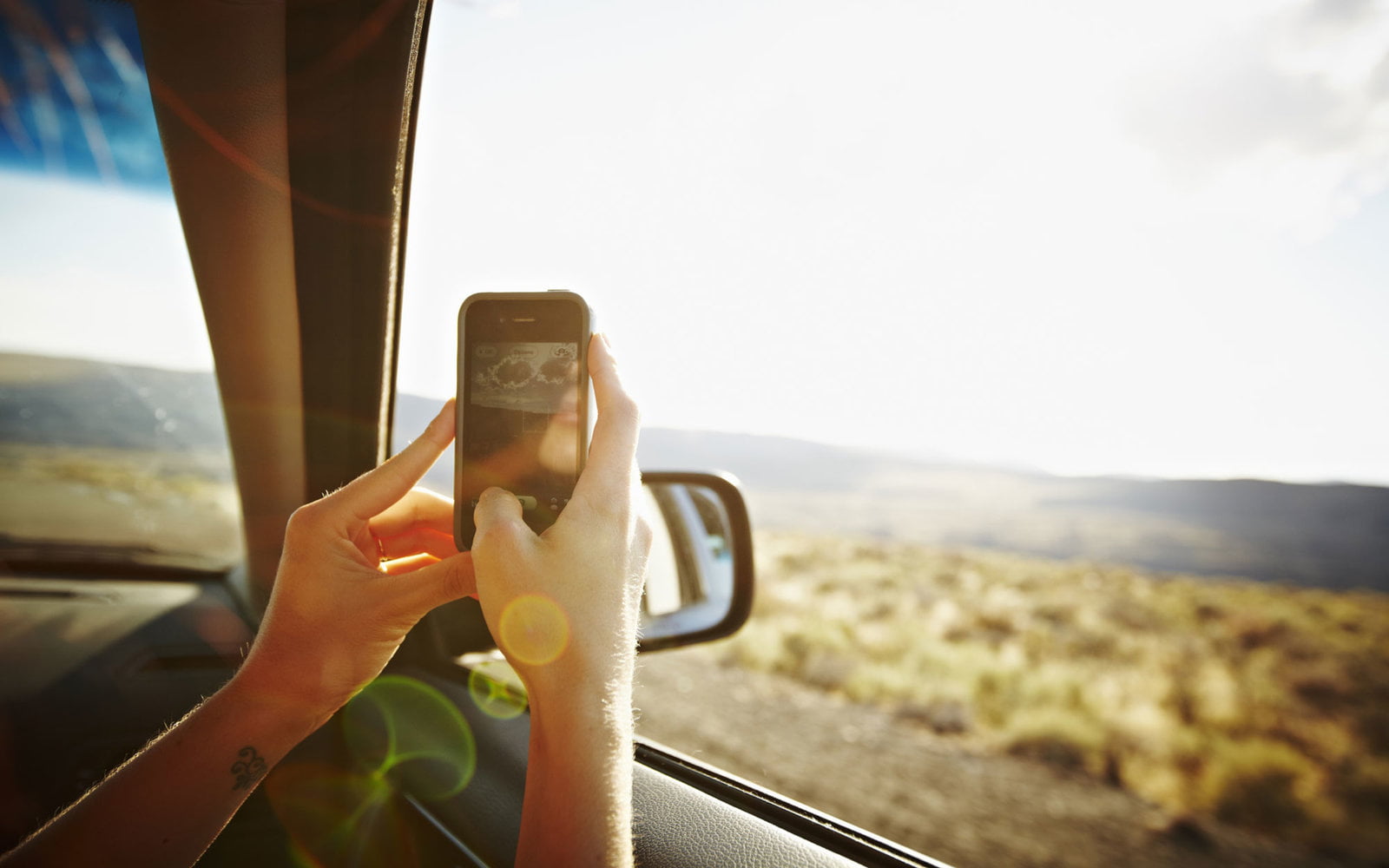 STAY CONNECTED
Very few of us leave home without our phone in hand, but whether you're a snap-happy social media maven or quite the opposite, you'll want to capture a few memories from your travels. TIP: I try to make it a rule to reserve my social posting to the end of the day, so I can be in the moment and connected to my partner as much as possible.
TAKE CHARGE
Pack all of your chargers and cords together in one little pouch to make them easy to find. We have one phone charger that stays permanently in our car and then we pack an extra one to bring with us into the hotel room. TIP: Set a reminder on your phone for your departure day reminding you to check the outlets before you check out.
SPARE YOURSELF
Bring a second car key and have the non-driver carry it at all times either in a purse or wallet. That way if the main set of keys mysteriously disappears during your comings and goings you aren't left stranded by the side of the road.
TRAVEL WITH CARE
Assuming you'll be using your time together wisely and indulging in tantalizing culinary delights and perfectly paired libations, you'll want to have a few relief aids on hand for any morning-after headaches or indigestion. Toss in a few Band-Aids for any post-sightseeing blisters that pop up and you're all set.
REV THE ENTERTAINMENT
You know you're the perfect duo, so fire up a road-ready playlist and belt it out. Pack your playlist with all of your favorite tunes and throw in some nostalgic numbers that will have you recollecting some of your top memorable moments together. And, be sure to print out some conversation starters because conversation is one of the most important elements of a great date night and, of course, road trip. Don't forget to big your A-game too! Whether you make up your own road trip games or play a classic one, laughing the miles away will keep you from asking, "Are we there yet?"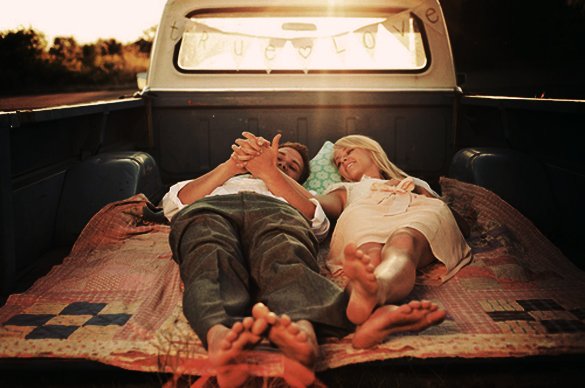 PACK PAPER POWER
Whether you toss a box of tissues the car or grab a handful of napkins after your first pit stop, having paper products on hand will prove its value time and again. From messy meals to spilled coffee to an emergency bathroom break in the woods, you'll be glad to have them on hand. TIP: Toss a few plastic bags in the glove box for rounding up trash.
CLEAN UP YOUR ACT
On that note, if you're making any unscheduled stops for roadside relief you'll want disposable wipes or hand sanitizer at the ready for freshening up. They are also a good idea after using the pumps to fuel the car, warding off any nasty germs or that awful gasoline smell.
NOSH WITH CAUTION
Having a small cooler in the car is handy for keeping drinks and snacks cold. While part of the fun of road trips is snacking your way across state lines, noshing on fast food the whole way rarely pays off. Pack or pick up picnic-style options including veggies and hummus, fresh fruit, nuts and seeds, or cheese and crackers.
BE A FRESH MAKER
Pack some peppermint gum or candies in the console for a post-meal or coffee break refresher. Besides the obvious breath freshening benefits, peppermint is great for reducing nausea, promoting digestion and also gives you a natural energy boost.
So there you have it! My top tips for getting you and your partner road trip ready. Now if you were to ask my husband, he would tell you that as long as we have our passports and some cash, we could just buy anything else. While I totally appreciate his easygoing attitude towards travel, I'm convinced his stress-free sensibility would not be possible without his wife's penchant for planning ahead. You're welcome, dear.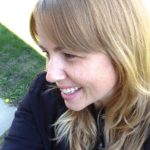 Angela Long is a freelance writer and lifestyle blogger who shares her love of design and DIY inspiration at perfectsmerfect.com. Angela is a proud momma to three littles and is raising her tribe with her husband in Brooklin, Ontario. And after ten years of marriage, she admits they're still working on making date night a regular habit!