You can spend time with the person you love (or are getting to know) with some do-good and feel-good date activities. In Orlando, the Do Good Date Night series hosts regular functions where couples partake in a service action, followed by food and fun such as trivia games. The series has partnered with food banks, toy drives and more. But you don't need an official program to do good! Log onto VolunteerMatch.org to find opportunities. Here are ways that you can make the world a better place with your better half:
Oh Baby
Whether you have children together or not, redirect your cuddle experience from one another and take turns cuddling a baby in need. Stanford Children's Hospital in Palo Alto and others encourage cuddlers to cozy up to newborns.
Dish it out
Couples can satisfy their craving to do good together by combating hunger in a number of ways such as: collect goodies from friends/neighbors and deliver to a shelter; volunteer at your local food bank to sort and organize donations; cook a meal for families staying at the Ronald McDonald House, a home for families accessing hospital care; or drive meals to home-bound patients.
Home is Where Your Heart Is
Habitat for Humanity grants philanthropic couples the opportunity to build a home. Nothing beats watching the recipient family smile with joy over their new house thanks to your work.
Beach Bum It
Sand, sun and… shore clean-ups. Align with a beach preservation organization to pick-up trash so you can later pick-up sea shells.
Respect Thy Elders
Read stories, have lunch, run errands or just listen to a senior citizen tell their stories at hospitals or assisted living facilities. You have no idea how much they will appreciate the company.
Salute the Troops
Show your gratitude with care packages or pitch in at your local VA center.
Sprout Something
Join an urban gardening program such as Fleet Farming in Orlando.
Donate Goods
You know you're both well overdue on spring cleaning. Take your clothing and housewares to a resale store or domestic-violence shelter to benefit victims.
Grow Your Puppy Love
Volunteer at an animal shelter… walk dogs together, donate food & toys, hand out adoption flyers, etc.
Participate in a Fundraising Run
Run the course of life together while impacting a cause important to you.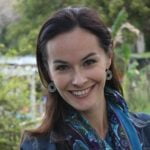 Nancy DeVault is the managing editor of Date Night Guide and a contributor to publications such as Babble, AmeriDisability Services Magazine and Orlando Magazine. She enjoys outdoor adventures with her husband and toddler.