Couples who travel together are significantly more satisfied with their relationships, enjoy better sex and improved romance long after the trip ends, according to a report by the U.S. Travel Association. I can personally attest! You see, my husband and I have traveled to nearly 20 countries together and those shared experiences have enriched our lives and our relationship on many levels.
Our international travel is now temporarily on hold because we're busy parenting a toddler with a second baby on the way. But we still crave international adventure… and, so, we work to creatively experience worldly fun much closer to home. Whether you are preparing for a couple's getaway abroad or presently unable to travel overseas (because of parenting, budget or whatever), try having an international date night at home (or in your town)!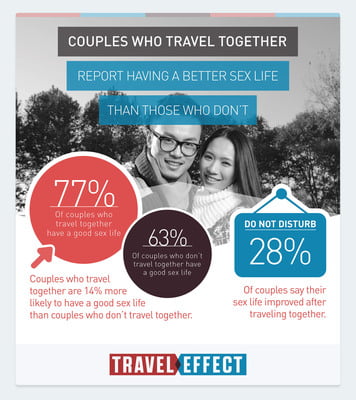 Date Night Travel Agent
Subscription boxes have simplified date night planning and added pizzazz to the at-home date concept. There's pretty much a subscription box option for every couple's interest, whether you're foodies, gamers, wine lovers, bedroom buddies or, yes, world travel enthusiasts.
You can discover a lot about a culture through food… for example, with preparation, ingredients, presentation, taste, portion, time of meal and who dines together. Try the World invites foodies to "discover the world through food!" The boxes are filled with authentic yummies curated by expert chefs and produced by local artisans. Receive 7 to 8 international gourmet delicacies every month for $29-$39 per box.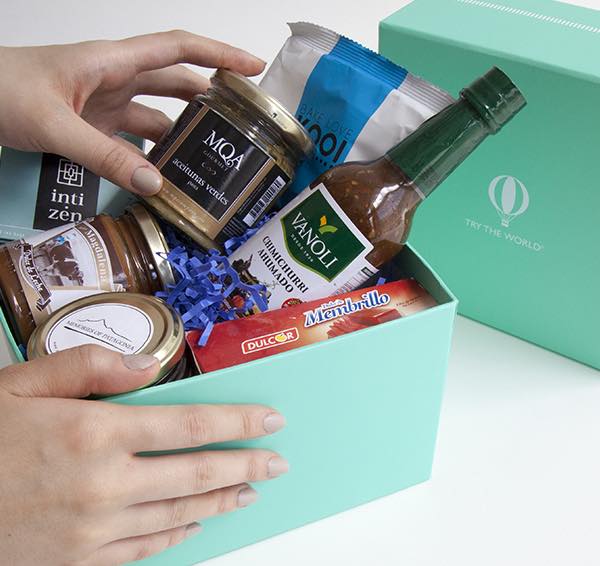 Making Your Own Agenda
As with any date night, you can make an international themed evening as simple or elaborate as your heart's desire. Consider incorporating décor, food/beverage, music and entertainment. Here are some ideas:
ENGLAND
Out on the town
Eat: Hit up an English pub for bangers and mash, shepherd's pie or fish and chips. Too heavy? Visit a quaint tea house for an elegant hot tea served with scones, clotted cream, jam and tea sandwiches.
Entertainment: Head to a polo match or horse racing track.
At home
Eat: Craving a hearty weekend meal? Prepare a full English breakfast of bacon, sausages, fried eggs, baked beans, tomatoes and coffee or tea.
Entertainment: Inspired by Shakespeare, read love poems aloud and/or write personalized poems to each other.
FRANCE
Out on the town
Eat: Stop into a wine shop to taste French wine and champagne. Then, have a sweet date night at a French bakery.
Entertainment: It may not be the Louvre, but visit an art museum; or a beautiful botanical garden.
At home
Eat: Prepare a Parisian backyard picnic to enjoy under the stars.
Entertainment: Take a Parisian bubble bath (oh la la), practice French kissing and watch a French film together.

SPAIN
Out on the town
Eat: Dine at a tapas-style restaurant. Order sangria and an assortment of dishes — both bite-sized and larger to share.
Entertainment: Perhaps wear black and red garments and, ladies, put a rose in your hair. Catch a flamenco show; some Spanish restaurants host these lively performances right in the dining room. Or head to the dance studio to take a lesson.
At home
Eat: Cook up easy sharables, like olives, mini kabobs called pinchos and toasted bread topped with manchego, tomato and other toppings. Also, try making classic dishes like croquetas, garlic gambas (shrimp), patatas bravas (fried potatoes with spicy sauce) and paella (rice dish).
Entertainment: Set your Pandora station to flamenco music or classical Spanish guitar. Attempt drinking out of a bota, which is a Spanish wine bag (and FYI, it's harder than it looks). Then, turn on a Spanish soccer game or bullfight (warning – fights can be gruesome but they are a cherished tradition).
SWITZERLAND
Out on the town
Eat: Dip, dunk and repeat while dining at a fondue restaurant. Then, hit a chocolate shop to nibble on Swiss chocolate or take a chocolate making class.
Entertainment: Go for a nature hike or outdoor adventure… as if you were exploring the Swiss Alps. If you are adrenaline seekers, go bungee jumping which is a popular pastime over the Contra Dam in Ticino (as seen in James Bond film, GoldenEye).
At-home
Eat: Stick with a fondue recipe – usually made with Gruyère – for interactive and tasty fun! Chop up bread, apples, potatoes and other veggies/fruits to your liking. If you're not chocolate fans (which is weird!), bake up a Swiss walnut pie.
Entertainment: If you live in a snowy region, sled in your yard as a way to emulate the solar bobsledding in Langenbruck.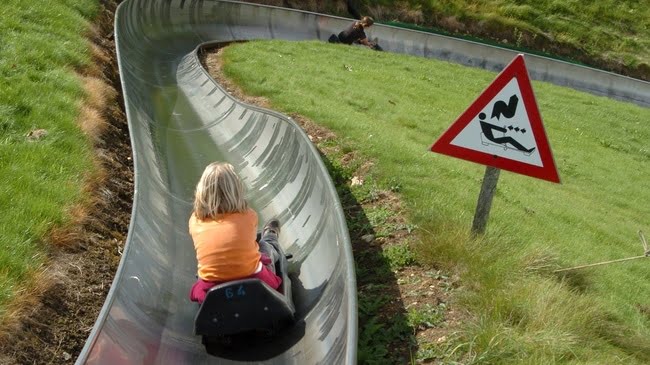 ITALY
Out on the town
Eat: Feast on gnocchi (or another Italian fare). Finish with tiramisu, cannolis or pannacotta.
Entertainment: Inspired by the famed Trevi Fountain in Rome, go to a local fountain and toss a coin in while making a wish together. Then, take inspiration from the gladiators and embark on a physical or competitive challenge (or play it safe with bowling).
At home
Eat: Enjoy a homemade pizza night. You'll have a blast rolling out dough together and creating pizza masterpieces using varying topping combinations. And save room for gelato!
Entertainment: Play Bocce ball in the backyard.
Feature photo image: TrytheWorld.com (via Facebook)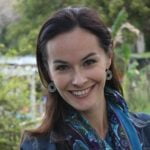 Nancy DeVault is the managing editor of Date Night Guide and a contributor to publications such as Babble, AmeriDisability Services Magazine and Orlando Magazine. She enjoys outdoor adventures with her husband and toddler.