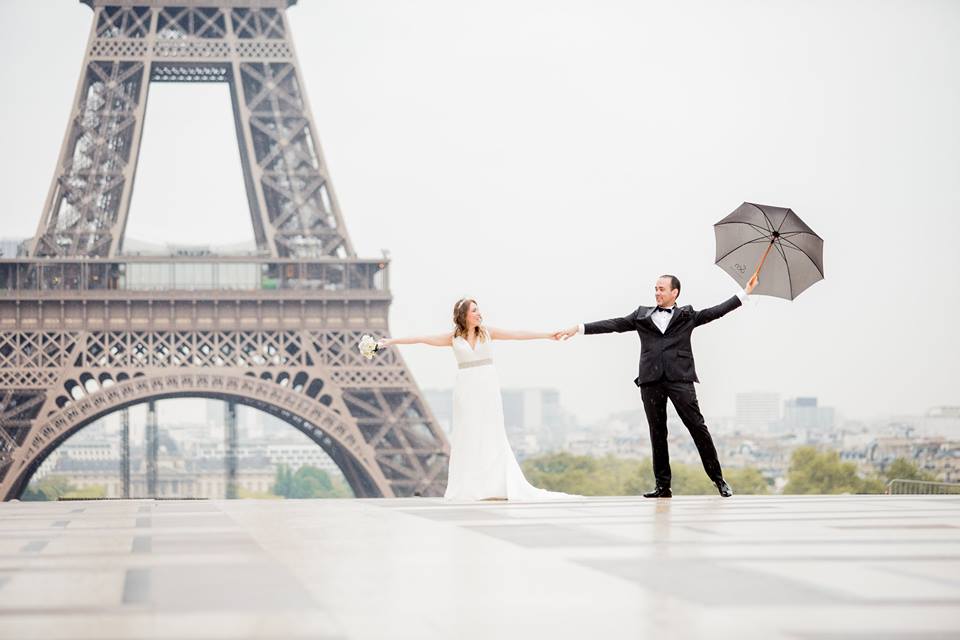 Every love story is different, and every  "I do" celebration different. Some couples prefer a major event inclusive of friends and family while others desire to go down a quieter, more intimate path with elopement. Las Vegas is, of course, known for its many little white wedding chapels, but that scene may not be ideal for all eloping lovebirds. Good news… There are plenty of other wedding-worthy destinations where you and your soon-to-be spouse can elope like pros! Here are eloping tips and locations to kickstart married life — both within our borders and abroad.
Napa Valley, California
Just the name "Napa Valley" exudes sophistication, maturity and class. The thoughts of fine wine and gorgeous rolling vineyards jumps into the mind. It's a perfectly romantic setting for couples wanting to tie the knot in a simple, luxurious way. Napa Valley Weddings has several elopement packages to assist couples with their ideal (and impromptu) ceremony offered alongside delicious — literally and figuratively — scenery.
Packages range from $375 for a vineyard view ceremony to $2,995 for a wine country inn. You can even include a few guests for the special occasion. The coordinators have years of experience in the wedding industry to guide lovers on selecting the perfect spot and planning every detail to ease typical wedding stress.
Niagara Falls, New York
Niagara Falls is a breathtaking sight to behold in conjunction with the sound of mighty waters rushing over a rocky cliff. Couples can elope with the falls as their ceremonial backdrop or even in the sky over the falls! The Falls Wedding Chapel has several options for couples to take the plunge.
Choose from a grandiose cathedral, quaint chapel, lush gardens, next to the legendary falls or in the Sky Chapel Helicopter with a bird's eye view of the magnificent scenery below. Included with every ceremony ($195-$895):
Minister's services

Music

Witness

Marriage Certificate to treasure

Bottle of champagne

One night stay at the hotel

Wedding coordinator consultation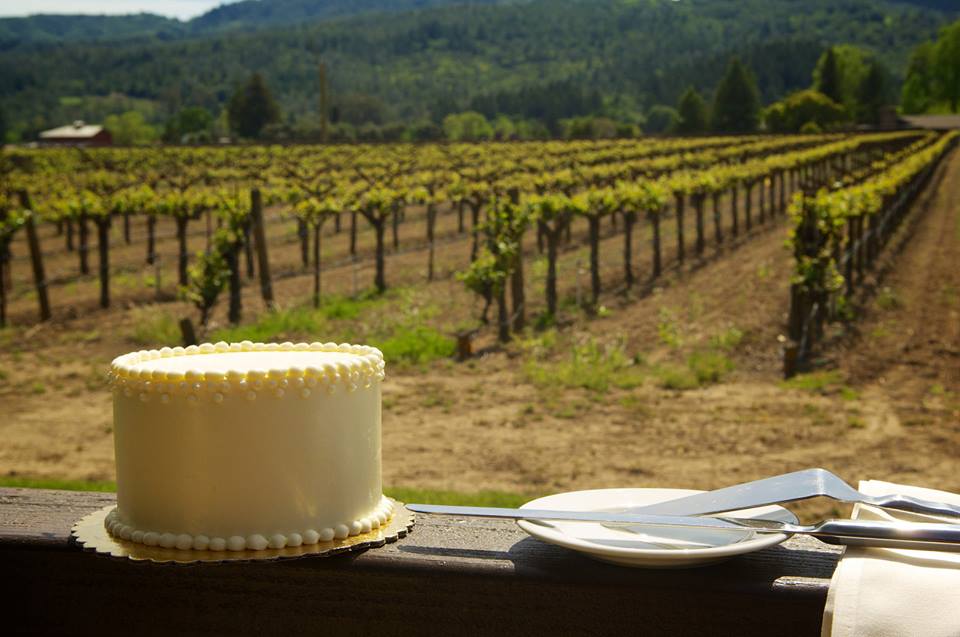 Miami Beach, Florida
There are many who prefer a good deal and the financial sensibility such deals bring. That's one reason, among many, why cruise vacations are wildly popular… affordable, all-inclusive and you can indulge in the royal treatment. Intimate Miami Weddings offers a Cruise Stop Wedding package for $650 that comes with tons of perks, such as assistance obtaining and registering the marriage license, pick-up/drop-off at the Miami cruise port, a romantic ceremony on Miami's beautiful beach with a decorated table and champagne, 150 digital photos and fresh floral bouquet. Oh, and the best part: You'll get hitched and immediately set sail on an incredible honeymoon.
There are other wedding packages if cruising doesn't float your boat, with a very simple wedding starting at $199. Add-ons are also available to suit whatever your hearts desire.
Eureka Springs, Arkansas
Enjoy the slower pace of life in Eureka Springs with a fast-tracked wedding. Rich in history and beauty, this Swiss-themed town is nestled in the majestic Ozark Mountains. Because chain stores are not allowed in this quaint, rural city, the shops and eateries are as unique as each couple. The adult-only resort of Eureka Springs Treehouses not only has one-of-a-kind accommodations but over the top packages for couples to declare their eternal commitment to one another.
The Ultimate Romantic Wedding Package ($289 plus tax) features the minister, wedding cake, pictures and other special details for an intimate and special escapade. Other packages are available, including those with up to 4 guests.
Grand Marais, Minnesota
Managed by the Kerfoot family for three generations, Gunflint Lodge in the Northwoods of Minnesota is a luring destination to get lost in the forest with your love. Every season brings something notable and new to the surrounding area for unforgettable activities and terrain. The hosts are always happy to offer experiences to fit the interests of visitors.
The Elopement package is all-inclusive and delivers on providing a ceremony and honeymoon in a budget-friendly manner. Soon-to-be newlyweds can enjoy three nights in one of the cozy cabins with all meals included. Appetizers and wine are delivered each evening before dinner and breakfast is also delivered each morning upon request. Couples get the wedding venue, officiant, witnesses, gourmet dinner and 1-hour massage with this package. Also included are the guided naturalist activities and all seasonal activities, such as horseback riding, zipline, canoes, kayaks, cross-country skis, snowshoes, one dog-sled ride and a half-day snowmobile rental. The package is $995 during the quiet season with naturalist activities only or $1,995 during the full season with all activities.
Take your passport along in case wanderlust hits and you decide upon a day trip into Ontario. The border is only a couple of hours from the lodge so endless honeymoon-worthy exploration awaits.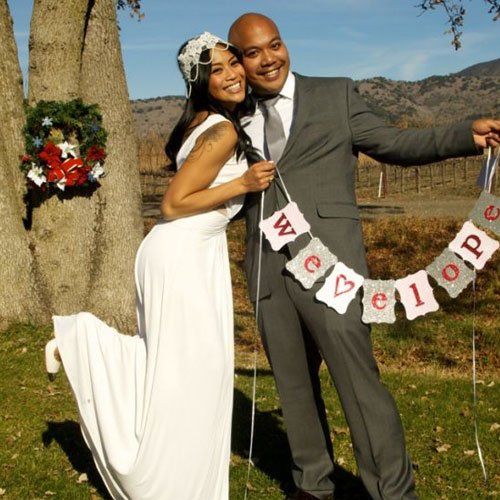 White Sands National Monument, New Mexico
Imagine pure white sand dunes as far as the eye can see with each phase of the day shedding a different light on the untouched scenery! The White Sands National Monument in New Mexico is sure to compliment your special day. Find solace in just the two of you as the wind gently blows to the tune of your voices reciting vows of endless love and commitment. Dance with each other in the powdery sand of the desert climate after the ceremony to savor the monumental moment.
White Sands is a public facility with some restricted areas. Entrance into the park is $5 per adult. Visitors can reserve the secluded group use area for a fee since this site is semi-private. Note: Only certain decorations are acceptable for the safety of the environment. For a detailed list of these and other important information to know, visit the National Park Service website.
Destination Elopements
Are you and your partner looking for an extravagant and adventurous locale to tie the knot? We've compiled extraordinary options with even more eloping tips to say "I do" across the big pond. Of course, air travel and accommodations are not included in these packages; listed prices are solely for the elopement ceremony.
France
You might as well go big in the city known for adoration and passion… and do so next to the symbol of romantic love: the Eiffel Tower. Love Gracefully offers elopement packages with ceremonies next to the Tower starting at 690 euros (approximately $795 U.S. dollars). Package includes a wedding planning service to ensure all details, including legalities, are covered. The planners know it isn't easy planning a wedding ceremony, especially one in a foreign country, so they are eager to assist. Here is a video from the Love Gracefully officiant, Pierre Therond, along with heartwarming testimonials that'll have you saying, "Bonjour, amour!"
Ireland
Choose from destinations such as castles, ruins, mountains, rocky cliffs by the shore and serene lakes for an intimately special exchanging of vows. Peach Perfect offers all-inclusive elopement packages that'll have all green with envy. Their knowledge of the local marriage laws for every venue will ensure a smooth ceremony from start to finish. All you have to do is show up! A basic elopement package begins at 4600 euros (approximately $5,300 U.S. dollars). Packages are completely customizable to add or remove features to make wedding dreams come true.
Greece
Remember the breathtaking views of greenery pine forests, majestic jagged mountains and surrounding sparkling sea in the film Mamma Mia? Well, step onto a sandy paradise for your holy matrimony in Skopelos, Greece. Aegean Dream Weddings offers several wedding packages all over Greece. From Skopelos (famous thanks to the movie) to the nearby Skiathos to the beautiful Santorini, there is sure to be a location perfect to declare your love. And Aegean Dream Weddings will be your right hand through the entire process. Each package includes guidance on ensuring all legalities are taken care of, consultation by phone/email and a plethora of other details that can be viewed here. A simple package starts around $1,755 U.S. dollars and can be customized as desired. If you begin your wedding planning and feel the legal process is a little too daunting, Aegean Dream Weddings also plans symbolic ceremonies. The legal papers would be taken care of at your local city hall with a beautiful ceremony overseas in paradise. A symbolic ceremony also frees a couple from any required religious status in Greece giving ultimate freedom in the ceremony.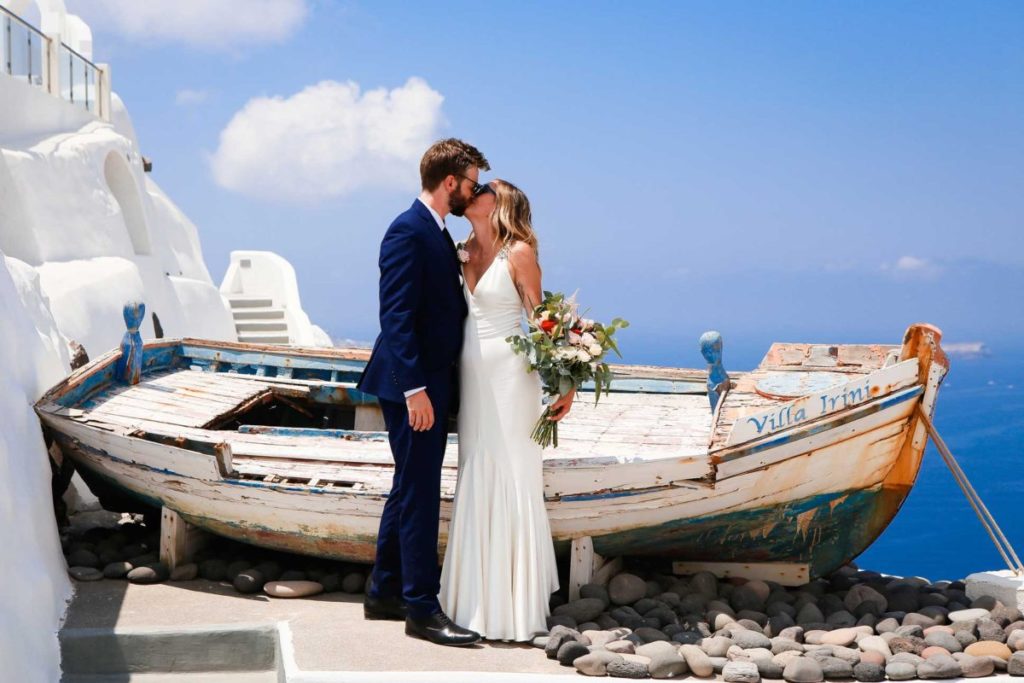 Spain
Nestled in the northeast corner of Spain's coast sits a bustling city full of life, architecture, culture and romance just waiting to be explored. Barcelona has so much to offer eloping couples with artistic experiences to behold, beautiful beaches just a short walk from the city center, astounding architecture pleasing to every eye and authentic cuisine bursting with cultural flavors. It's an exceptional option to wed and/or honeymoon.
Marry Me in Spain is a company specializing in planning that special getaway for couples from all over the world. The Barcelona Elopement package covers an array of details to make the day enjoyable and stress-free. Owner Carole Bipat presents flowers for the bride and groom, the venue, bridal hair and makeup, the photographer and an English speaking officiant. Inquiries must be made for pricing.
Belize
With ancient Mayan ruins, exotic jungles, tropical reefs brimming with life and an incredible climate, it's no wonder Belize is such a popular tourist destination. Approximately 70% of travelers are from the United States and Canada. The currency exchange is also a bonus making this an easily traveled area. The currency is locked at two Belize dollars equaling one U.S. dollar. Most stores, restaurants and accommodations accept American currency. They also commonly have U.S. prices listed beside the Belize fare. While many locals speak Kriol, English is actually the official language; the only Central American country to do so.
Signature Belize Weddings will guide you through every step of planning your elopement. Choose to say your vows at a sandbar, private beach, sailboat, historic mansion, a Mayan ruin or waterfall. Know that legalities, bridal flowers and wedding planner services will be at your fingertips. For pricing and any additional charges, contact the company directly.
Greenland
I know what you're thinking… marry in the Arctic Circle?! But give it a chance! After all, your hearts will be warmed with love, right? And have you seen the stunning pictures from a winter wonderland wedding? Plus, how romantic is it to curl up with your honey in front of a fire as you both sip wine? There are also a ton of outdoor activities to check out the natural beauty of this distant land. Not to mention, there are few people that can say, "We got married in the Arctic Circle!" Sisimiut is the second largest city in Greenland and home to Hotel Sisimiut.
The hotel's Basic Wedding Package is 2.600 Danish krone which converts to almost 400 U.S. dollars. That's pretty affordable for the number of inclusions of this package: assistance from inquiry through the I Do's (including travel and accommodation arrangements), administration fees, personal assistance with legal documentation, photography and transportation.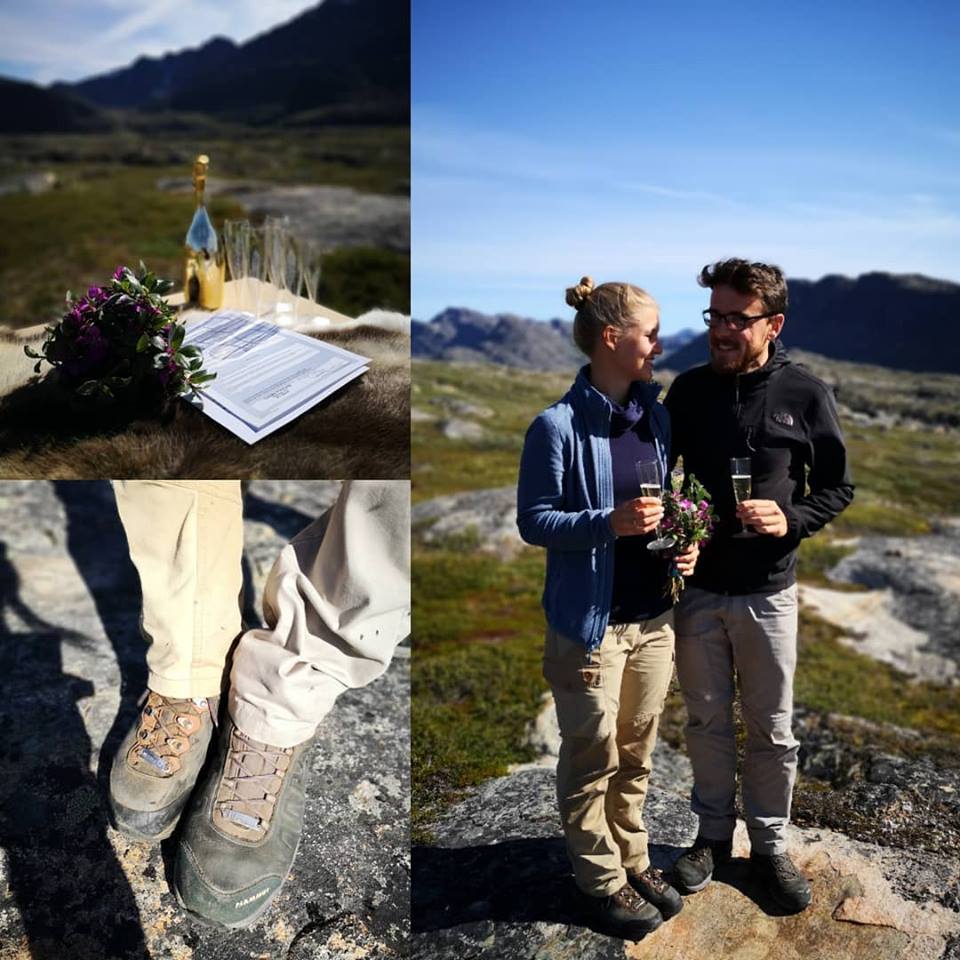 Things to Know Before You Go
The less-than-sexy side of a marriage ceremony is ensuring the legal stuff is squared away. Here is a website guiding you down the aisle for legalities of cities all across the U.S.: usmarriagelaws.com. Calling the local city hall for the pending nuptials location will ensure you have all of the information you need to prepare accordingly. The concierge at your hotel may also be an excellent (and FREE) resource to take advantage of for guidance on such matters and other eloping tips.
When eloping overseas, you'll still need to stop by your local city hall for marriage license information before escaping on your adventurous rendezvous. Not to mention noting details of residency requirements for marriage in your destination country. This is where hiring a wedding coordinator from the wedding locale will be extremely beneficial. Marry Abroad can not only connect couples with a planner but also provide general information on legalities for marrying abroad.  
Happy planning to you on your special "I Do!" And congrats from Date Night Guide! 
Feature image credit: Love Gracefully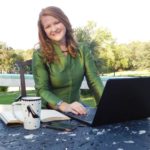 Erica Thomas is a freelance writer regularly contributing to Date Night Guide and Orlando Date Night Guide, while also managing her roles as a wife and homeschooling mom of two small children. She is a romantic at heart who flourishes with adventurous activities and travel (and, of course, date night).