Love wine but wish you knew more about it? Well, stop whining and, instead, drink up some fun grape-to-glass goodness at a wine class…  either a vino-focused cooking or tasting experiences — or both!
Sessions may be held at bars, restaurants, wineries, wine shops and beyond. They often include booze basics, sampling, tips to stock your home wine bar and, of course, step-by-step guidance on choosing varieties to please your palate and pair with cuisine. Here's the buzz on where to find a date night wine class in your neck of the woods:
Location: more than a dozen cities around the USA 
The Cozymeal concept is simple and fun – select you and your date's preferred food experience, choose your class venue (home, the chef's place or a pre-arranged event spot) and book your available date and time.  In no time, you'll be experiencing interactive classes with the best local chefs in your area! The classes and instructors vary by location but expect to see exciting opportunities to master kitchen skills with classic cooking techniques, craft handmade pasta, explore famous culinary regions around the world and even satiate your sweet tooth with the basics of baking.
Depending on the class offered, couples may receive complimentary beverages or may be encouraged to bring their favorite bottle of wine. The menu details are always provided on the website, so if you and your date are looking for wine-focused classes, then be sure to look for Mediterranean-inspired offerings such as Italian or French cooking. These will offer the opportunity to master wine-as-main-ingredient in dishes such as risotto, marsala, coq a vin and flambé desserts. Looking for something a little more intimate than a group setting? You and your honey can schedule a private event where you tailor your own menu. The possibilities with Cozymeal are endless!
More details at cozymeal.com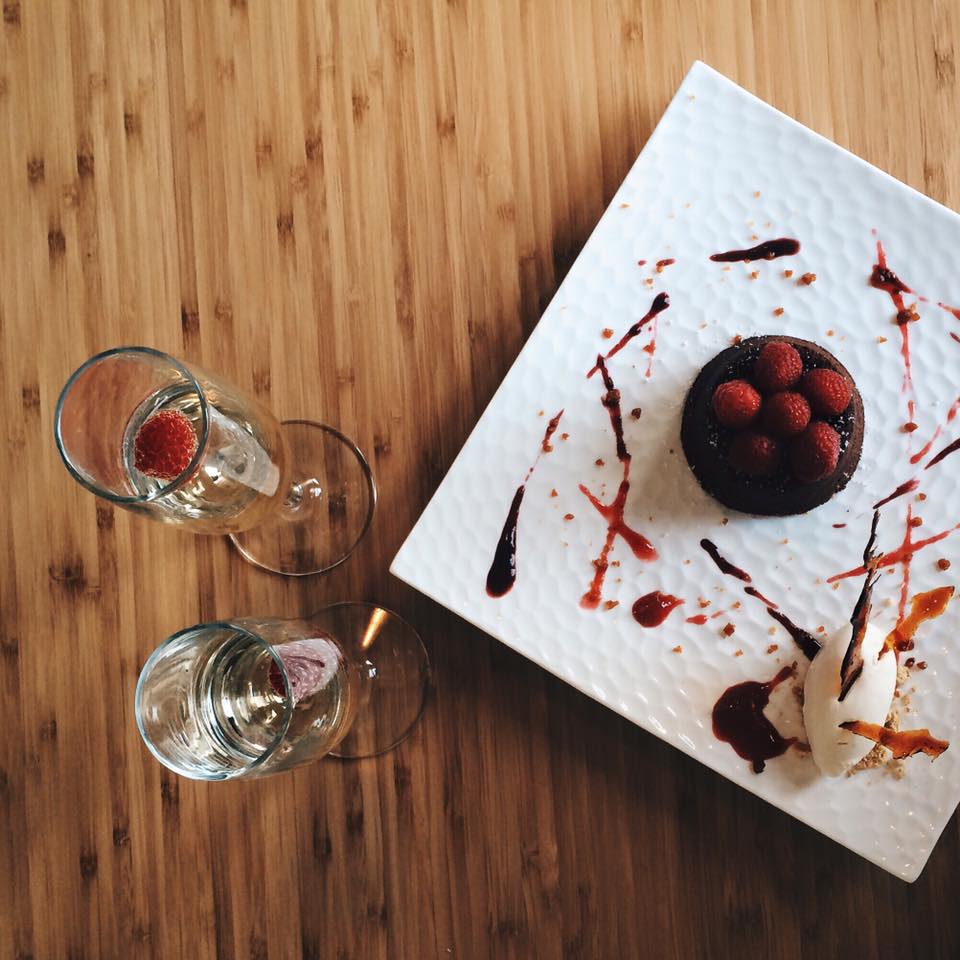 Location: Boston, Chicago, New York, Los Angeles
This food and wine hotspot is a self-described "informal, natural and simple place to eat, shop and learn." If you and your special someone are romanced by Italian food culture, then Eataly is a date-night must! Not only can you get your pasta and wine fix, then shop for your new favorite Italian kitchen essentials in one place – but you and your date can also learn more about this celebrated culinary region which, of course, boast delicious wine options. With plenty of demonstrations, wine pairing classes and the dinner/lecture series, you can make Eataly a regular spot for date night. The classes are taught by in-house chefs and sommeliers and usually last 1-2 hours. Topics vary per each location. Expect to find classes on pasta-making, preparing classic Italian dishes like carbonara, regional wine and cheese offerings and even caviar and sparkling wine tastings!
More details at eataly.com/us_en/classes-and-events
Location: various cities across the US and Canada 
Looking for more reasons to love this trendy home goods store with high-end kitchen appliances, chic dining accessories and all the best sales? Well, you can add date night cooking classes to the list! Sur La Table offers a variety of different classes that are often centered around couples' cooking. Offered throughout a variety of locations across the U.S., you and your partner can learn to cook globally inspired meals – often with wine (and beer)! Upcoming classes to check out include:
All classes offered at Sur La Table are between 2 and 2 ½ hours long and limited to 16 people. Bring along another couple for a double date night if you can, as the classes are broken down into groups of four. After mastering your new cooking-with-wine skills and filling your bellies, hunt through the store for some delish kitchen supplies with your 10% off in-store coupon. Armed with your new skills, you'll be able to replicate this wine-tastic date night at home.
More details at surlatable.com.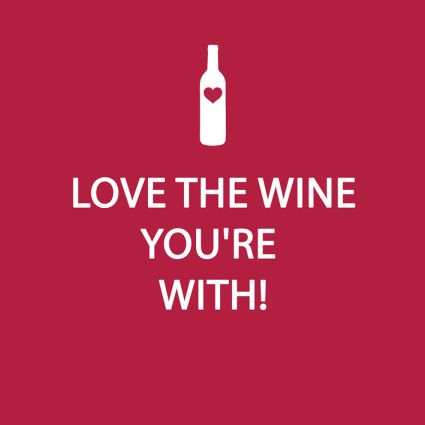 Location: various cities across the US
Most wine-loving couples are familiar with the adult-beverage supercenter Total Wine & More, but did you know this place also offers tons of educational classes, tasting experiences and meet-and-greets with your favorite brands? These events are so popular nationwide that many often sell out well in advance… so be sure to pre-book this date night! You can keep up with all of Total Wine's offerings by signing up for their email list and becoming a rewards member. You'll get new event details sent to your inbox as soon as tickets go on sale, and even the opportunity to reserve a spot for free members-only events, like the seasonal Sip & Mingle.
Most classes are two hours and cost only $20 per person (some may be more or less depending on length and content). This makes classes at Total Wine perfect for a budget-friendly date night. Whether you are brand new to wine and simply looking to learn the basics, or a seasoned wine enthusiast interested in exploring new regions and varieties, Total Wine has something for vino level. Looking to take a break from wine to explore the world of beer or spirits?  Total Wine pours on tons of classes for those too! Here are some classes to consider:
Wine 101: In Vino Veritas
From Tip to Toe: A Wine Tour of Italy
Wine Wanderings: Spain & Portugal
South African Wine Safari
Into the Wild: Walla Walla, Willamette & the Pacific Northwest
California Uncorked: Napa Valley & Beyond
Left Bank, Right Bank: All Around Bordeaux
Pop Open A Party: Great Sparkling Wines
Try Riedel & See: The Glass Matters!
Often at these classes, you'll have the opportunity to munch on free snacks and ask for a second (or third) helpings of your favorite wines from the night. The featured wines are usually discounted and/or students may receive exclusive coupons to stock up on the night's selection.
More details at totalwine.com/events.
Free online for members: winespectator.com/school/
Want a stay-at-home date night that involves more than just drinking wine? Hit up Wine Spectator's online school to actually learn about the wine you're already drinking (or plan to enjoy next)! From the basics of wine tasting to expanding your sensory knowledge and learning about Old World traditions vs. New World favorites, you and your date have plenty of online choices. Each topic contains a different number of courses and tasting exercises. There are even two additional sections dedicated to continuing education for wine professionals (in case you have the urge to turn your passion into a profession). All of the offered courses are free for Wine Spectator members – either sign up for a free 30-day trial or pay $59.99/year for full access to the website's collection of wine tasting notes and ratings.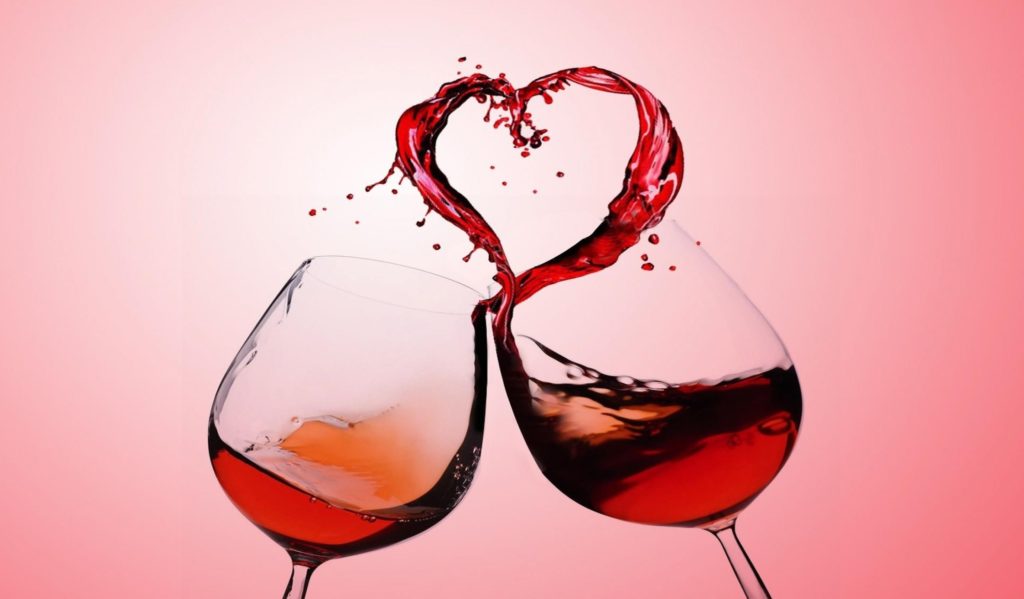 Wine Classes in Your City…
 …check your local wine shop or liquor store. Many offer affordable, or even free, in-store tastings. If the staff is knowledgeable about wine, don't be shy!  Ask all the questions you can think of and make the most of your tasting experience. They may offer wine classes as well. Also, Whole Foods sometimes hosts a wine walk in their stores a few times a year.
 …ask your favorite gourmet restaurant. Local spots and national chains with excellent wine programs often host winemaker dinners and pairing events.  Some examples to check out include Ruth's Chris Steak House, Fleming's Prime Steakhouse, Carrabba's Italian Grill and Roy's Restaurant.
 …find a local winery. Believe it or not, all 50 states in the U.S. produce wine! Chances are, you and date can find a local winery, vineyard or tasting room within driving distance using a simple online search. Plan a day-long picnic, buy tickets to an event or simply visit for a tour and tasting. Be sure to check the hours of operation and visitor details online or via phone, as some of these spots are open seasonally or limited in their capacity and accommodations.
 …teach yourselves. There are so many great resources online and in print to help couples learn all about wine. Total Wine, for example, has a free publication that covers tasting basics, regional information and product recommendations. Wine Folly is both a best-selling book and online compilation for wine varietal and grape facts. Take a look at your local bookstore for wine magazines and books to help you as you taste your way through the wine world right in your own home.
Feature image: Eataly.com
About the Author
Amanda Dabrowski is a wine enthusiast and blogger at The Glorious Grape – a website dedicated to exploring wine regions, learning about unique wine styles and pairing food with wine in fun and new ways. You can connect with her via email ([email protected]) or on Instagram (@thegloriousgrape).