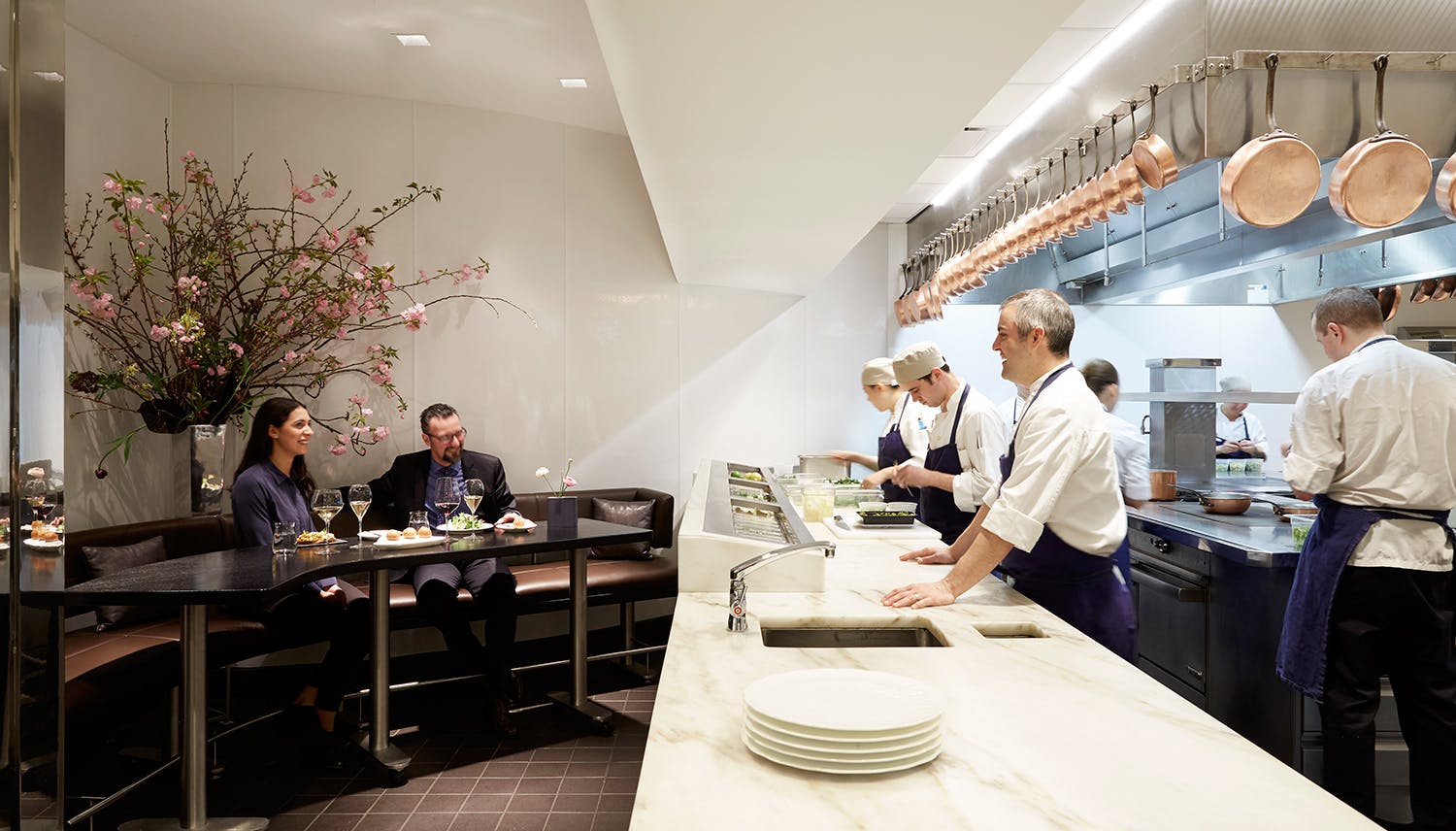 Chef's tables offer up a glimpse into the daily workings of professional restaurant kitchens and, simultaneously, allow for the chance to learn about ingredients, pairings and much more. Most of the time you can engage directly with the chefs preparing your meal!
These special dining seats continue to be a delicious trend due to America's growing appetite for inventive cuisine and, well, all things food. It's also an ideal option to have a truly unique and immersive experience on date night. You'll not only converse with chefs one-on-one about the creative culinary process but receive extra special attention from the waitstaff. Woohoo! We present to you a list of worthwhile restaurants across the U.S. serving up chef's tables that'll keep you coupled in the kitchen for hot date night dining!
Blood & Sand – St. Louis, MO
We kick off our list with a restaurant that's as unique as a chef's table experience. Blood & Sand requires a membership for regular dining, but you don't have to buy before you try. Owner Tim Murphy says on Yelp, "Everyone is invited to a complimentary visit and entitled to everything our members enjoy. Membership is only $15 a month. We believe it's well worth it once you experience the cuisine, cocktails, spirits, wines and special events you won't find anywhere else." And satisfied customers agree!
The chef's table offered at Blood & Sand will take you on a first-class culinary adventure. From the thematically named and elegantly designed libations to the rare delectable dishes, it is sure to be an unforgettable experience. Reservations for this affair must be made at least a week in advance. The Full Membership for $15/month gives you access to the restaurant and bar, private dining rooms, chef's table and special events.
Blood & Sand | 1500 St. Charles Street, St. Louis, MO 63103 | (314) 241-7263
The Modern – New York, NY
The Modern, housed at the Museum of Modern Art in bustling New York City, is… well… modern! From the architectural aspects of the building's design to the innovative, trendsetting menu, this spot sets your taste buds on a contemporary food adventure. Not only has the restaurant received multiple awards (two Michelin Stars, New York Times three stars, Wine Spectator's Grand Award and four James Beard Awards) but setting a new trend, the restaurant is non-tipping. Hospitality is completely included in pricing. The idea for "Hospitality Included" was created to provide compensation for the entire team; from the kitchen to the waitstaff. How progressive!
The Kitchen Table boasts a tasting menu designed specifically for this experience. The multi-course dining experience is literally within the kitchen allowing you to watch the preparation of each masterfully-made dish. The evening is designed to be intimate with a maximum of four guests per seating (aka double date night). The 12pm lunch table is $188/person, the 5pm dinner seating is $228/person and the final seating at 8pm is $298/person.
The Modern | 9 W 53rd Street, New York, NY 10019 | (212) 333-1220
Gan Shan Station – Asheville, NC
This Asian restaurant in Asheville serves locally-sourced ingredients and focuses on the entire being of guests, not just food nourishment. The decor and ambiance are designed to calm and rejuvenate your disposition while offering a sense of community. There's a dining room, bar and outdoor patio to suit any occasion.
For an intimate experience with your date, reserve the chef's table located next to the open kitchen. This high-top table gives guests the opportunity to interact with the culinary experts and watch their creations come together. Food offerings are a mix of menu items plus exclusive offerings for the chef's VIP diners. Everything is based on seasonal ingredients so it changes frequently. A 48-hour reservation is required and includes seating for up to six. It is $55/person with beverages and gratuity being additional charges.
Gan Shan Station | 143 Charlotte Street, Asheville, NC 28801 | (828) 774-52890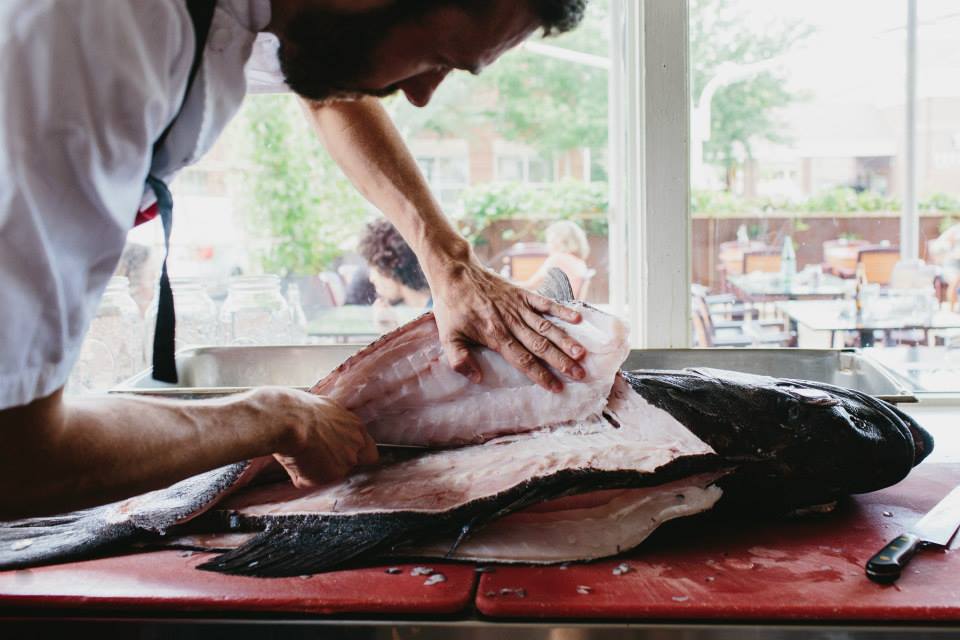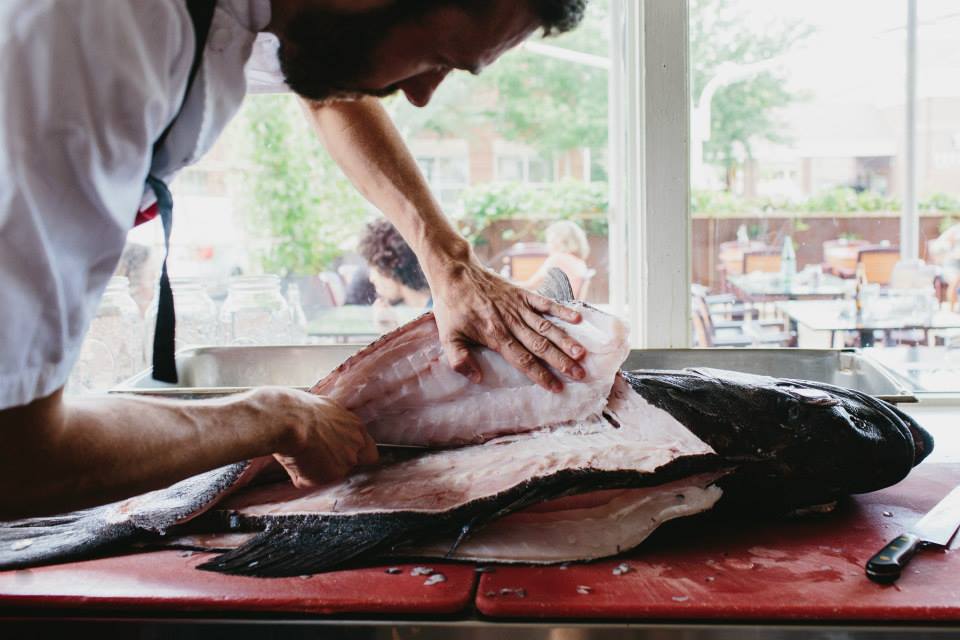 The Pearl – Nantucket, MA
Head to "the island" for fancy Asian-fusion fare. This Nantucket restaurant is nationally acclaimed and has received awards from Travel & Leisure Magazine, New England Travel & Life and Wine Spectator. All dishes are modernly exotic and created seasonally to ensure freshness by the talented husband and wife cooking team.
The chef's table is perfectly placed in an intimate outdoor garden area near the kitchen doors with windows to peer in as your taste buds prepare to be delighted. Open seating in the courtyard gives a calming backdrop for drinks before ascending the few stairs to the covered table seating for up to twelve guests. The chef's table is a custom tasting experience starting at $165/person (advanced reservations are required).  
The Pearl | 12 Federal Street, Nantucket, MA 02554 | (508) 228-9701
Hot and Hot Fish Club – Birmingham, AL
Expect to find an eccentric experience at Hot and Hot Fish Club. The menu is comprised of dishes blending French, Southern and Californian methods of cooking. Opened in 1995, it was one of the first restaurants to bring farm-to-table dishes to restaurant dining east of the Mississippi River. Not only is the food menu farm-to-table but so are the cocktails — notably named farm-to-glass.
Experience the palate-pleasing flavors of beef, pork and seafood with southern roots at the Chef's Counter. The Counter is a semi-circular counter wrapping partly around the open kitchen. While the Counter isn't exclusively private, it's worth a visit for an interesting and laid-back night out. The seating is part of the main dining room but the elevated lounging brings an entirely new perspective to this encounter. Plus, watching the chefs construct helpings brings its own entertainment display.
Hot and Hot Fish Club | 2180 11th Court South, Birmingham, AL 35205 | (205) 933-5474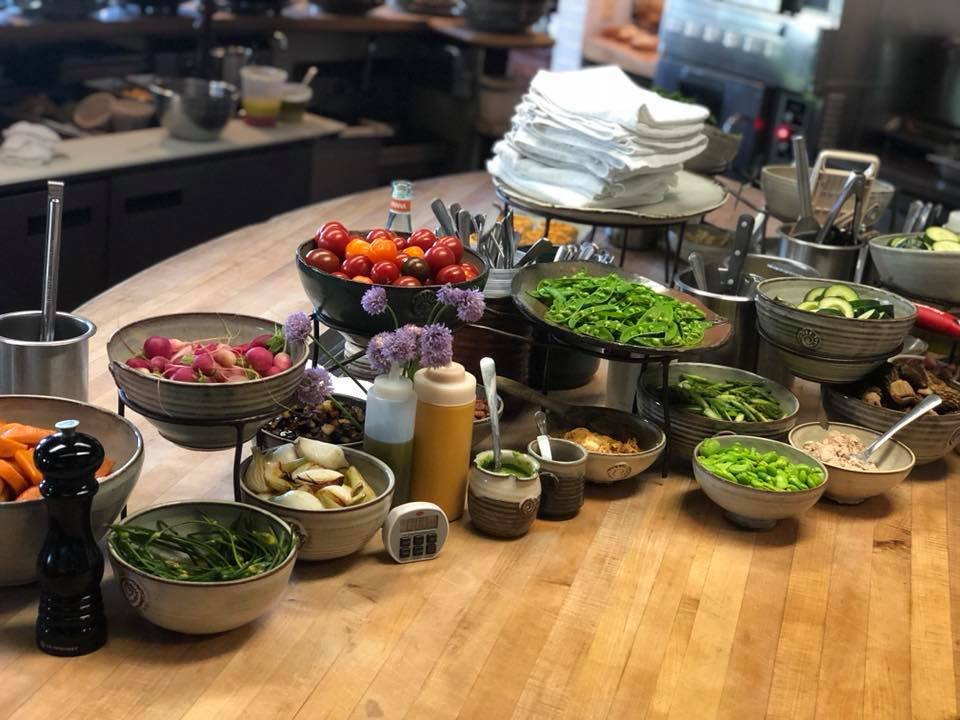 Sea Salt – Naples, FL
Sea Salt is a nautically themed establishment offering menu items that change daily due to fresh seafood that's sourced locally from farmers and fishermen. Ingredients are local, organic, wild-caught and raised naturally without hormones or antibiotics. Bread with oil and several signature sea salts are brought to every table for a one-of-a-kind palate journey.
Viewed as an art to please every guest's senses, this chef's table is an exemplary experience. The menu is prepared-to-order by the team of skilled chefs while diners watch each masterpiece unfold. The menu is comprised of up to eleven courses designed to challenge sight, smell and taste. The onsite sommelier is available to pair the perfect wine with each dish. Call to make reservations.
Sea Salt | 1186 Third St. South, Naples, FL 34102 | (239) 434-7258
Commander's Palace – New Orleans, LA
Authentic Louisiana cuisine at its finest, Commander's Palace strives to gather at least 90% of their ingredients within 100 miles of its doors. This means fresh dishes are true to regional tastes. And while Chef Tory McPhail acknowledges the rich history that comes with the territory, his dishes are anything but old. This historic landmark has stayed true to its roots with exquisite service and food down to every detail.
The chef's table features an improvised menu of food and wine ensuring culinary cuisine that's quintessential and surprising. There are no food substitutions or restrictions allowed for this fine dining occasion (but we doubt you'll need it). It is specifically geared towards foodies who are adventurous with flavor and pairing choices. It is suggested reservations be made well in advance as this table is very popular. Reservations must be made for a required number of four; no more and no less will be accepted. You can book for dinner only at 6:30 pm Tuesday through Saturday.
Commander's Palace | 1403 Washington Avenue, New Orleans, LA 70130 | (504) 899-8221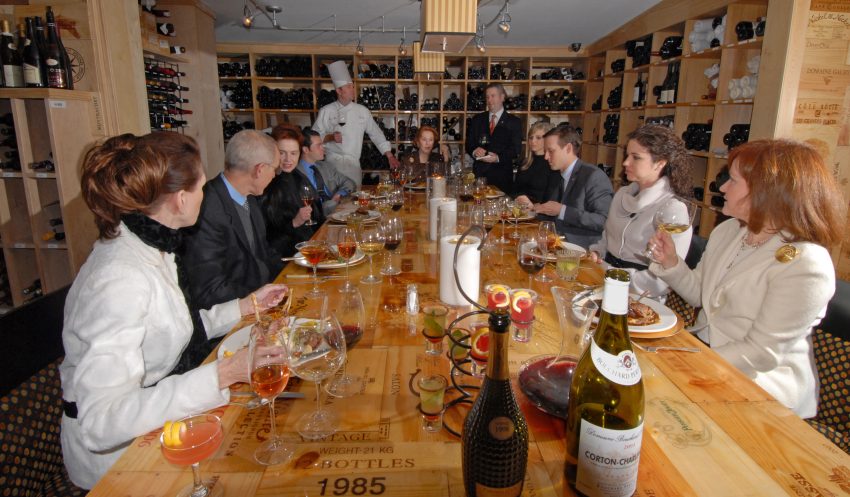 Alinea – Chicago, IL
Rated number 34 by The World's 50 Best for the 2018 worldwide restaurant awards, Alinea in the Windy City is a must-do for your dining bucket list. Unique feasting in every sense of the phrase, this experience is unlike any other foodie affair you've previously undertaken. All courses are filled with theatrical performances of culinary art created with whimsy and innovation through modern techniques. Three experiences are offered to guests: The Kitchen Table, The Gallery Menu and The Salon Menu; and each event is set in a different scene within the two-story building.
The Kitchen Table is not only the most intimate of Alinea's experiences but also the most extensive. Expect the service to be just as impeccable as the food during this upscale rendezvous. The menu is ever-changing with a few staples, like, the helium-filled edible balloon. The Kitchen Table can only accommodate parties of six so grab some foodie friends for a group date that will last a few hours. It's $395/person plus service and tax for this venture. Beverage service is available as well.  
Alinea | 1723 North Halsted Street, Chicago, IL 60614 | (312) 867-0110
HoldFast – Portland, OR
Created by a duo who met working in professional kitchens, HoldFast was designed for every diner to explore a chef's table through artful storytelling cuisine. A large counter was built around the chef working station for interaction and fun. It doesn't stop there though. The continually-changing multi-course tasting menu is comprised of dishes built from layer upon layer for a palate exploding with textures and flavors.
Dinner is $140/person which includes a nine-course tasting menu, five beverage pairings (alcoholic or non-alcoholic) and gratuity. Dinner is served Thursday through Sunday only and entails strict cancellations. Any reservation canceled within 72 hours of the scheduled evening will result in full charge for dinner.
HoldFast | 2131 SE 11th Avenue, Portland, OR 97214 | (503) 504-9448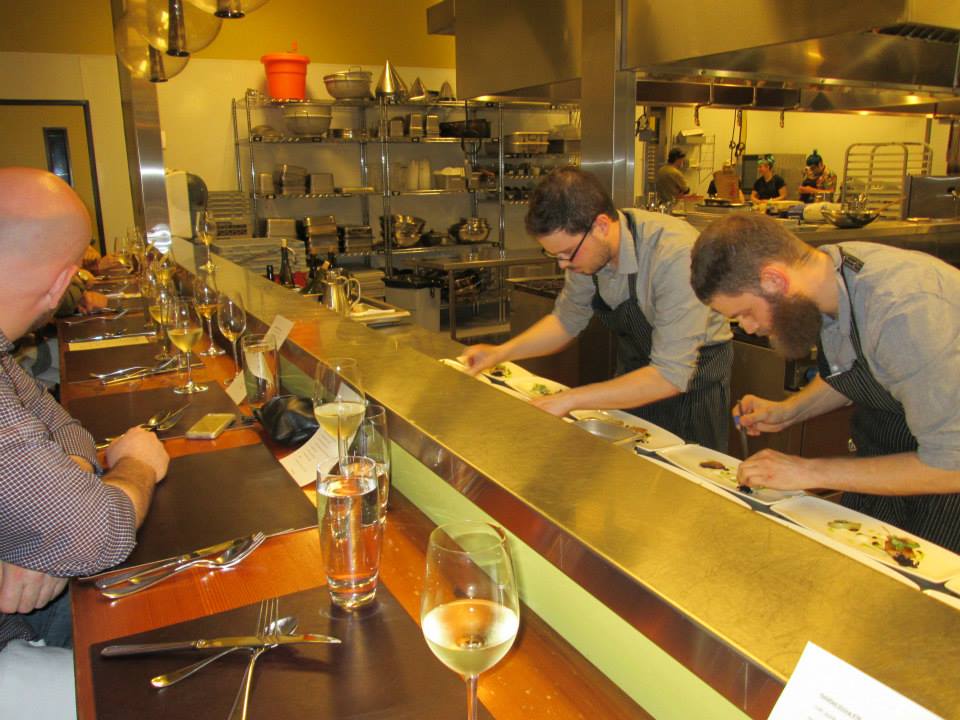 Here's to enjoying every bite. Bon appetit!
Feature photo credit: Kitchen Table at The Modern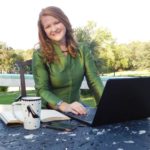 Erica Thomas is a freelance writer regularly contributing to Date Night Guide and Orlando Date Night Guide, while also managing her roles as a wife and homeschooling mom of two small children. She is a romantic at heart who flourishes with adventurous activities and travel (and, of course, date night).