Yearning for a climatic date night that does not require leaving the house? Nor a babysitter or reservations? Skip the pricey restaurant and Uber fare because everything you need to satisfy your date night cravings is in your bedroom.
Think back for a moment to the beginning of your relationship — i.e. before kiddos when your bedroom was much more than just a literal slumber space. Maybe you cozied up with your significant other for heartfelt chats, exchanged sensual massages, made love, created your family and even nursed each other back to health. Your bedroom has been (and hopefully still is) a special place for the two of you to fuel relationship milestones. This space is filled with passion in every sense of the word. Why not have a date night in this very spot to reignite your intimate love?
Put the kiddos to bed early — it's good for them (and you too) — and make new bedroom memories and milestones. Here's the thing about memories: They're created through our senses. Think about it. Aren't some of your favorite life moments connected to a song, a meal or a certain smell?
How To Use The Senses
Tap into each of your five senses to create one of the most pleasurable date nights you've ever had! Quite simply: Our senses are powerful. They create emotions and lasting memories.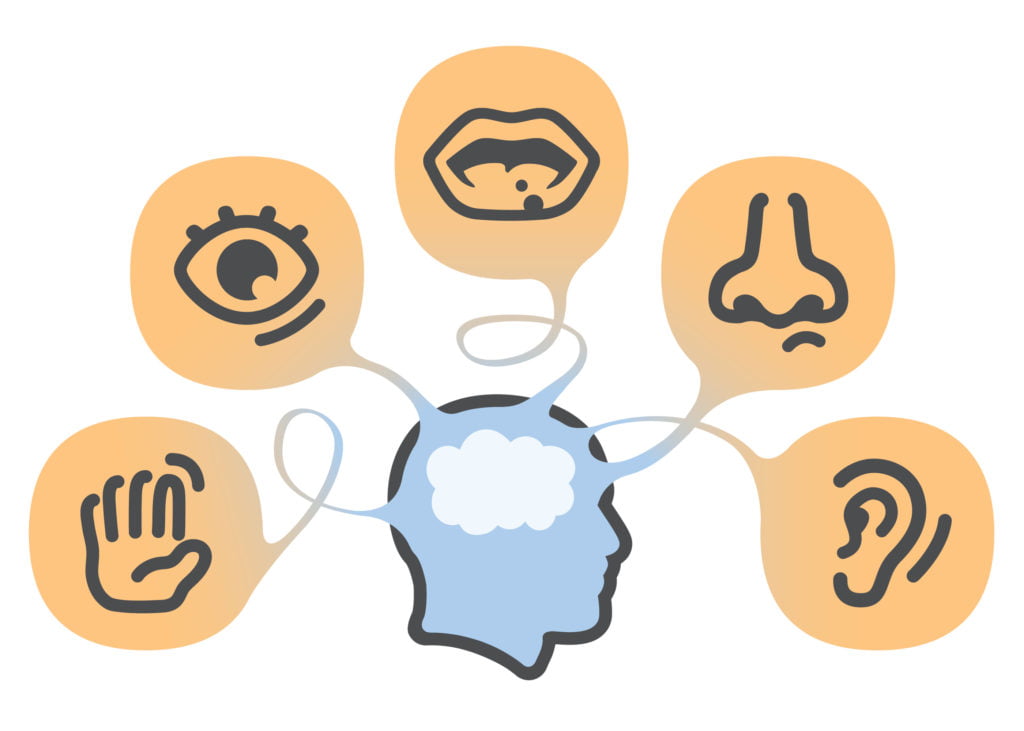 Hearing
Create a playlist of your favorite love songs. Perhaps pick music that reminds you of your first date, your wedding, a concert date night or tunes that are simply positive and inspirational for you as a couple. Aside from music, hear words of love in other forms. Read poetry or love notes to each other, listen to a relationship-focused TED Talk or just hone in on the powerful lines of a classic rom-com as you snuggle for a bedroom movie night.
Sight
Lighting is so important to set the mood. It's luminous — yes, literally and figuratively! Consider for a moment how you feel when you walk into a spa for a massage. The lighting is low so it makes you feel relaxed, right? Focus on creating that comfortable and relaxed vibe. Keep lights soft and dim. And maybe spark things up using only candlelight. For another visual stimulant, watch your wedding video or flip through a photo album of your favorite vacation.
Taste
Move over "breakfast in bed," because date night in bed makes perfect sense, too. The same concept applies when it comes to preparation, presentation and the appetizing act itself. Pick nibbles that pair well together, such as wine and cheese, champagne and strawberries (perhaps drizzled with chocolate) or even beer and pretzels. Simple bites can be a tantalizing way to play with the sense of taste. And yes, if you want to take things to that next level, some "adult" items are flavored as well.
Smell
Depending on personal preference, you can go a few different directions with scents. Use candles or an essential oil diffuser, and maybe scented massage oils too. I lean towards candles because they double as ambient lighting. Maybe choose a smell of the season, such as apple or pumpkin for fall or pine for winter, or a scent believed to be arousing, such as vanilla. Lavender is a personal favorite as it's soothing and conducive to restorative sleep. And peppermint can be stimulating for date night dialogue.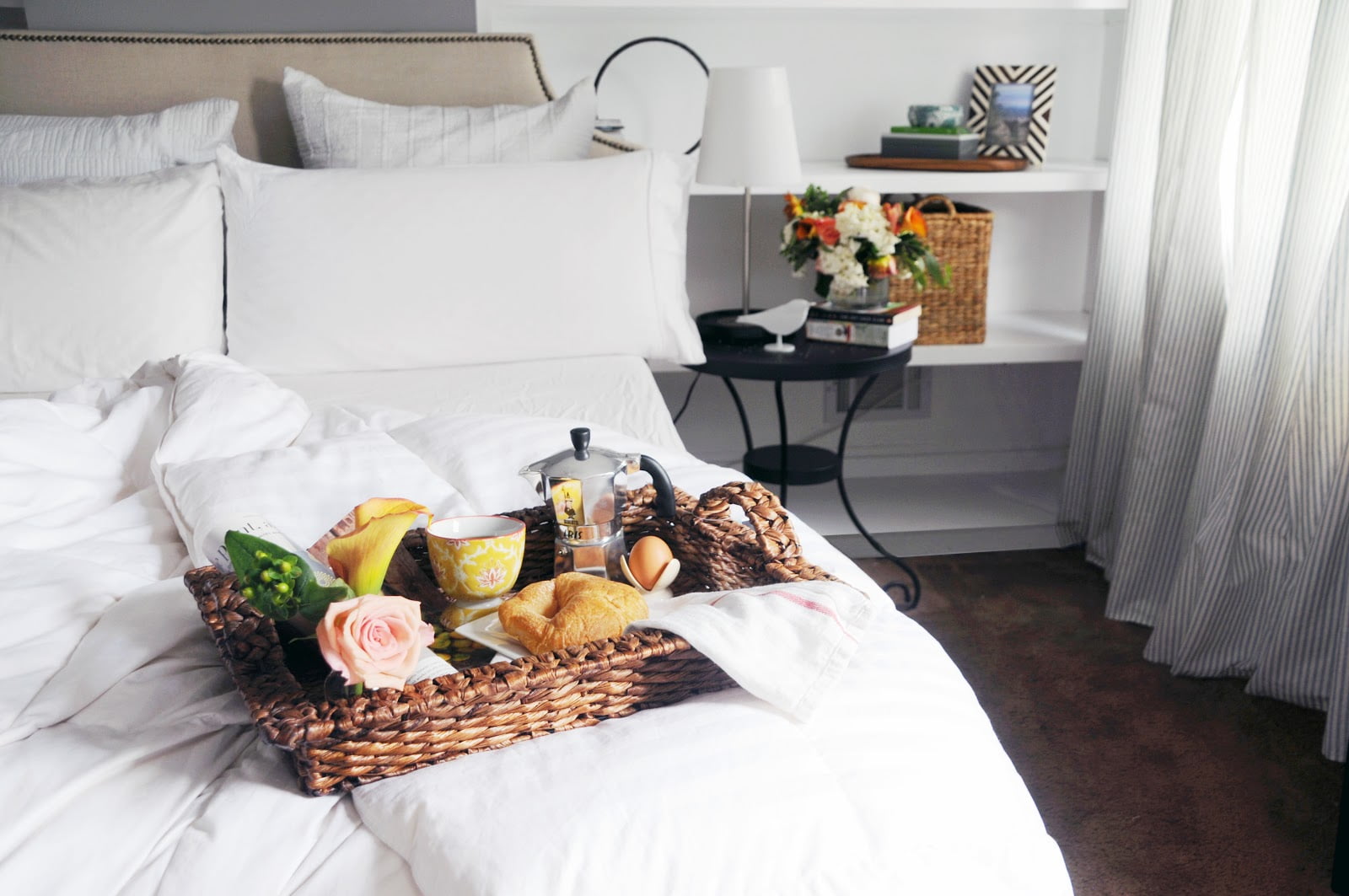 Touch
Awww… yes, touch! That's the name of the game in the bedroom — if you want it. So, explore this sense however you like. Touch can consist of anything from hand-holding to cuddling to massage to love-making. Feeding your partner strawberries, for example, is actually a form of touch too. Or, take a warm bubble bath together surrounded by candles and mood music. The idea is to connect with your partner and touch is one of the most direct forms of connection.
Knowing your partner and what he/she desires and is comfortable with can make a bedroom date night even more enjoyable. Remember, your bedroom can be a date night sanctuary for much more than sex. It's your space for all things intimate. And, as with anything, the better you plan, the better the results for connection. At-home date nights can be engaging and interactive, even in the comfort of your bedroom where you already spend so much time (OK, mostly sleeping). Get creative and this could become a regular and memorable date night!
Feature photo credit: Hedonism By Sisi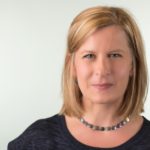 Jennie Clarke is a Central Florida based mom of two boys, wife to her supportive husband Jason, a Certified Pediatric Sleep Consultant with Good Night Sleep Site Florida, allergy-friendly food enthusiast and lover of the outdoors. Now in the midst of life after kids (and blogging about it), she and Jason work to bring focus to their marriage… (hello, date night!).