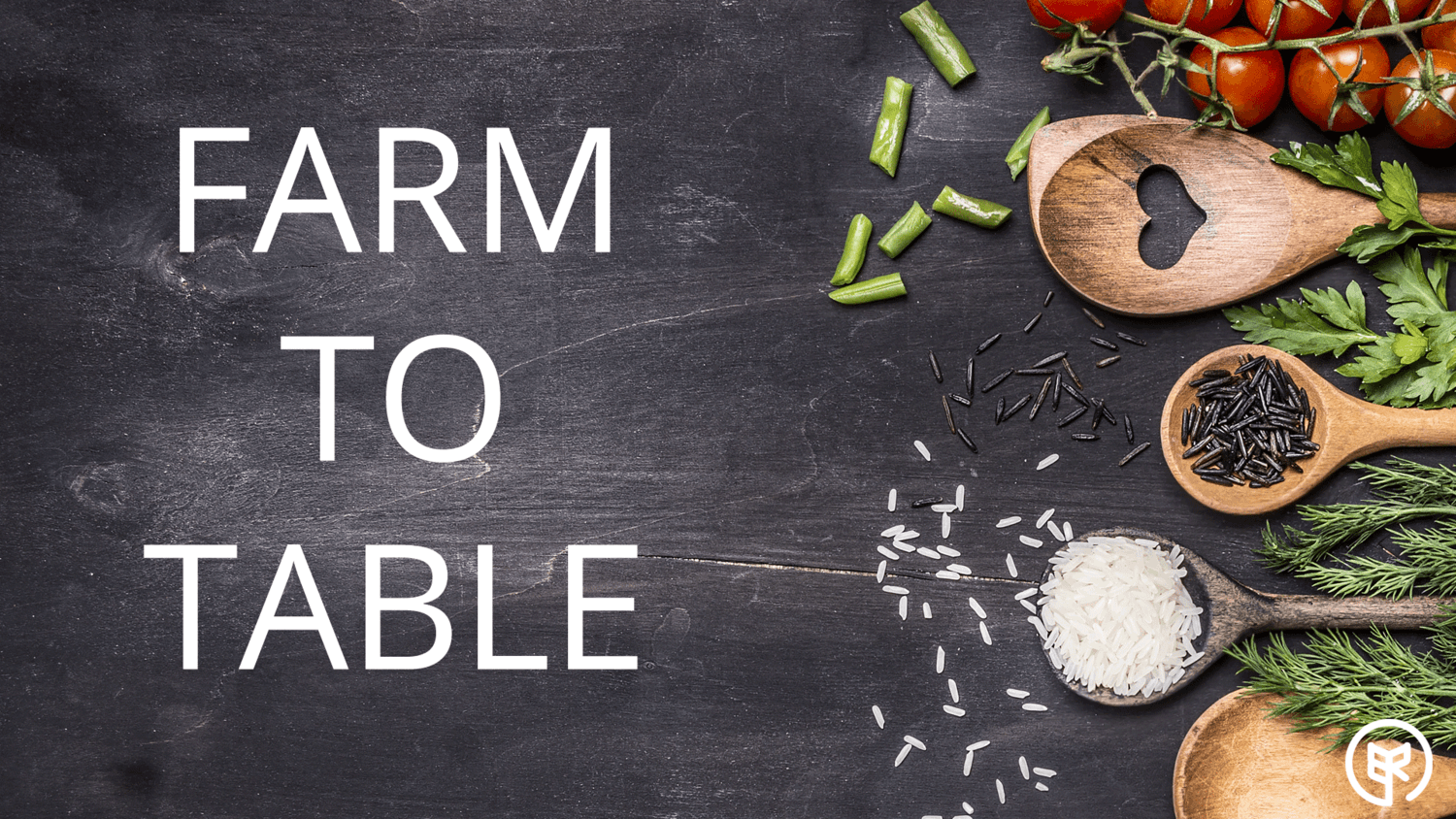 Farm-to-table… a simple and direct food description. Apparently, simplicity is in style because, according to the National Restaurant Association, farm-to-table dining is the hottest food trend. More specifically, the association's 2018 Culinary Report listed the top culinary concepts which all seem to align with farm-to-table dining: hyper-local, natural ingredients/clean menus, food waste reduction, veggie-centric, environmentally sustainable, locally-sourced meat/seafood/produce, etc.
Chefs have likely known about the benefits of farm-to-table all along but, in recent years, consumers have demanded such as well. And that's great news! This "green movement" makes for healthier eating which, of course, better fuels the body for date night activities and more (ok, shameless date night plug there). Among other benefits, it supports local economies and limits the carbon footprint from food production since locally-sourced food is less processed and doesn't have to travel as far from the ground to your plate.
So dig in! Here are six ways to feast on the blooming trend of farm-to-table dining.
1. Farm-to-Table Restaurant
Dining is often the centerpiece of date night, right? Opt for an eatery that focuses on freshness. Some chefs work directly with farmers, and others grow their own ingredients. Even restaurants in urban areas are sprouting rooftop gardens! When perusing a menu, look for words like house-made, locally-sourced and organic. Note: Travel & Leisure compiled "The Best Farm-to-table Restaurant in Every State," which is worth a read.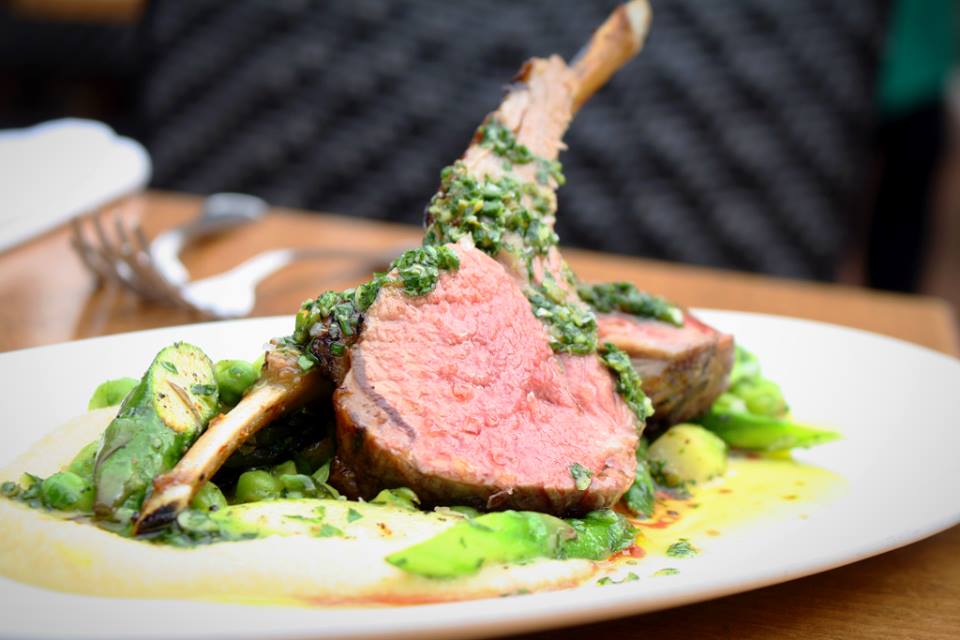 Include libations in your farm-to-table focus too. After all, vines stocked with flavorful grapes and berries of course start in farm fields. Just like the phrase 'farm-to-table,' think 'vine-to-wine.' Visit an area winery for a tour and tasting. And many beer brewers are dedicated to local goodness as well. Find a brewery that has on-site brewing and, trust me, you'll taste the difference.
2. Farmer's Market
Chefs shop local farmer's markets but these outdoor venues also cater to home cooks seeking fresh, ripe produce. There are two approaches to shopping farmer's markets: (1) Arrive early for the best chance to find what you want – both the type of veggie/fruit and, perhaps, the best quality (i.e. without bruising); (2) Shop later in the day to avoid the crowds and score better prices. Markets often reduce rates as the day goes on to ensure that overstocked items are sold.
While strolling hand-in-hand with your love at the farmer's market, pick up other yummy items like pressed juices, homemade pasta, locally pickled veggies/pickles/olives, salsas/dips and humanely-caught seafood.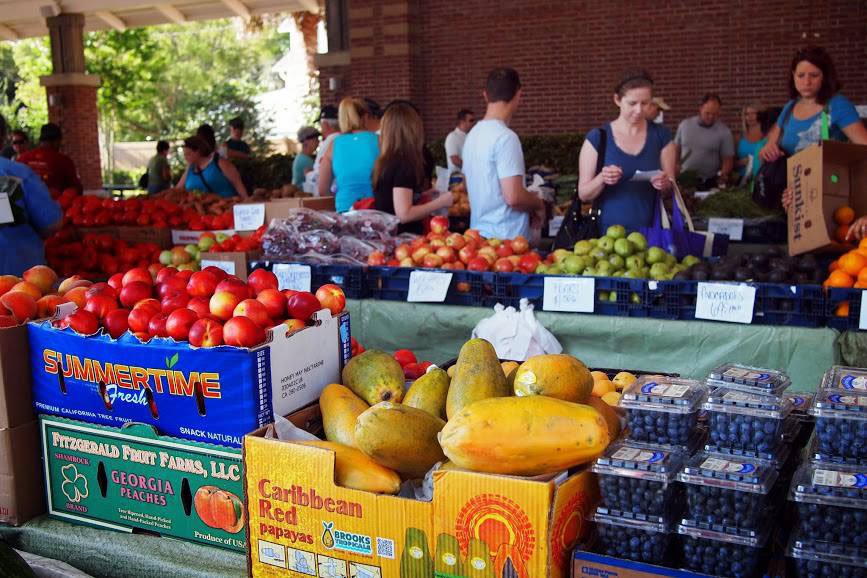 3. Home Delivery Service
Convenient delivery kits cater to couples looking to forgo laborious menu planning, ingredient shopping and food prep. There's a subscription to please just about every palate including those craving farm-to-table selections. So skip ordering pizza or lo-mein and check out companies like Harbour Trading Company, Farm to Fork Meals and Veestro.
4. U-Pick Farms
In my opinion, a visit to a u-pick farm is a wonderful way to enjoy cheap outdoorsy fun with the apple of your eye! This flavorful activity is great in and of itself but, for an added cherry on top, use your freshly harvested goodies to cook up a delish date night meal together.
When my husband and I first began visiting u-pick farms, we opted for fruit selections like blueberries, strawberries, peaches and citrus. We've since branched out to pick vegetables as well, such as green beans, tomatoes and lettuce. Plus, many u-pick farms have on-site produce stands with pre-picked items so you can easily snag seasonal selections. PickYourOwn.org is a great resource that provides listings of u-pick farms located all over the country, in addition to recipes, food events and more.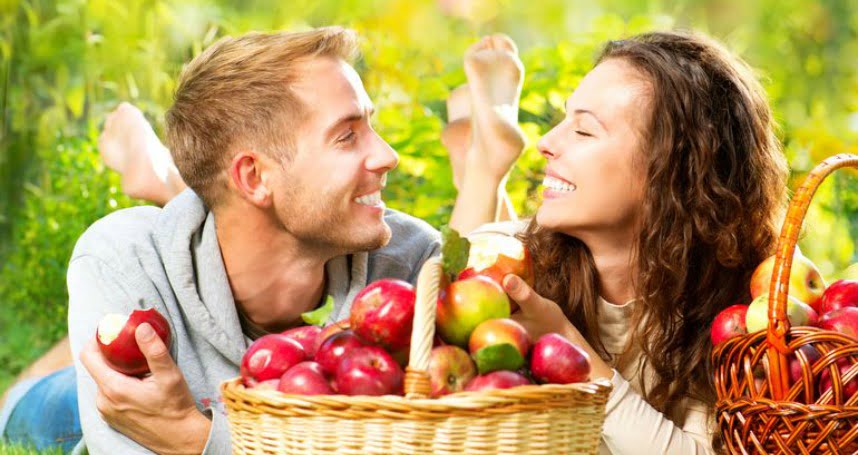 5. Grow Your Own Garden
You can fully embrace the farm-to-table trend by planting your own garden. It may sound intimidating but you can opt for whatever suits your space and skill. If you consider yourself to have a green thumb (unlike myself), hit the dirt and let the farm-to-table fun bloom! If you don't have space at home, look into community supported agriculture or produce co-ops.
Wanna start small? Get a plant stake for hanging pots of berries or tomatoes. Or, try a few containers to grow herbs like basil, rosemary, cilantro and mint. I've personally grown many herbs, several types of lettuce, peppers, tomatoes and other veggies. The convenience of clipping lettuce leaves from my own backyard was priceless!
6. Foodie Event
Chefs aren't the only professionals serving up the farm-to-table movement. Naturally, their farming counterparts are cooking up efforts too. Farmers, fishermen, cheese-makers, winemakers and the likes are hosting special farm-to-table events across the country. Check out our blog about Outstanding in the Field, a nationwide pop-up dinner series held at farms and beyond. Other awesome companies are running similar efforts too.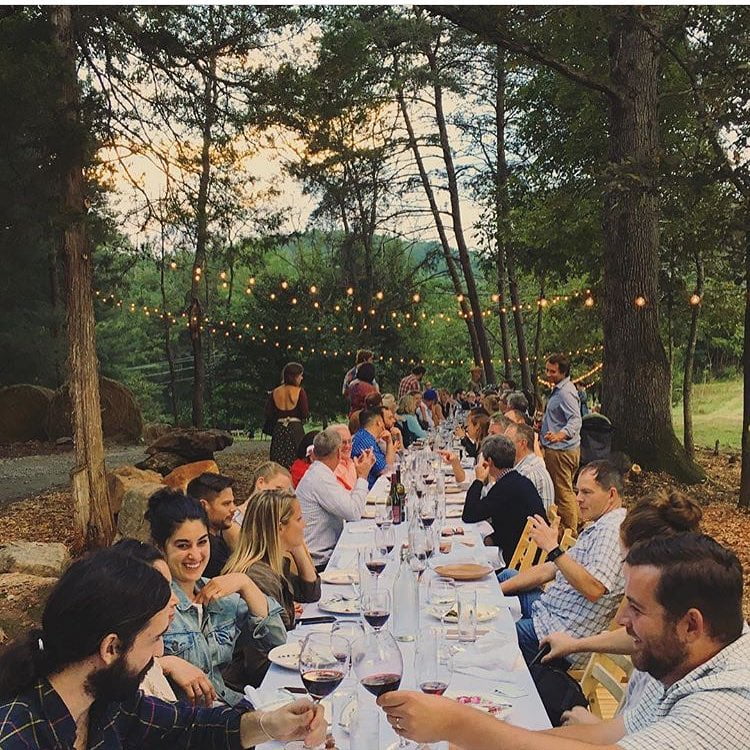 Happy eating!
Feature image credit: Babcock Ranch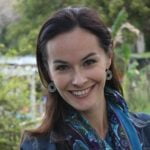 Nancy DeVault is the managing editor of Date Night Guide and a contributor to publications such as Babble, AmeriDisability Services Magazine and Orlando Magazine. She enjoys outdoor adventures with her husband and toddler.