There is something serene about being in nature and surrounded by its unmatched beauty. Wanna let love bloom naturally? Plant a seed to cherishable moments with your sweetheart by visiting a garden venue full of lush landscapes.
Many of the gardens included in our list have a children's garden but don't assume these youthful gems should be skipped over. Adults can have just as much fun and learn as well in these playful spaces. Plus, the sound of children laughing is soothing for the soul.
Missouri Botanical Garden | St. Louis, Missouri
Not only is Missouri Botanical Garden a National Historic Landmark, it's also the oldest garden in operation today. The 79-acre garden is sure to give you a reprieve from the daily grind. Escape to the tropical rainforest inside the climate-controlled geodesic dome. The Climatron was opened in 1960 and houses more than 2,800 plants that'll keep your eyes engaged. Then, turn back time to the Victorian era walking hand-in-hand through several structured gardens and the Tower Grove House. There are also several formal gardens, demonstration gardens designed to cultivate learning, international gardens for a world tour without leaving the States and two other glass conservatories to spend the day meandering through.
The Missouri Botanical Garden holds signature events throughout the year such as Chinese Culture Days, Grapes in the Garden, Japanese Festival and Garden Glow. Weekend, weekday and evening classes are available year-round for garden enthusiasts. There's something for every interest.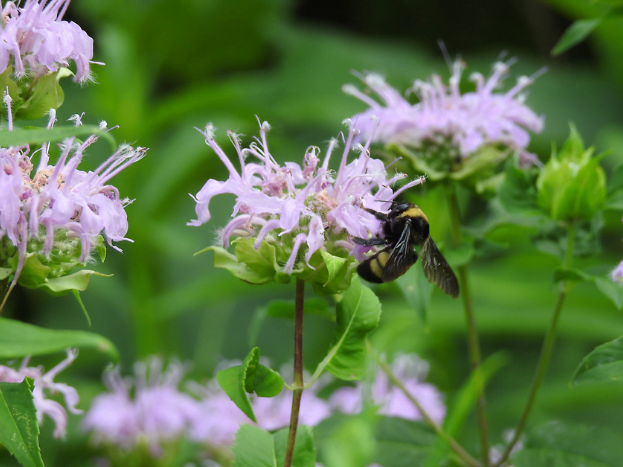 Tower Hill Botanic Garden | Boylston, Massachusetts
No matter the season at Tower Hill Botanic Gardens, this New England location will impress you with beautiful backdrops. Summer boasts bountiful greenery all around, while fall brings the brightly-colored foliage that New England is known for. Winter dazzles with powdered snow decorated by pops of colored lights and berries, and with Spring comes the promise of new growth and blooms. There are 171 acres of plants and wildlife to gaze at in this peaceful setting with 17 distinct gardens.
You'll want to check out The Wild Rumpus by Patrick Dougherty. Dougherty is internationally known for his monumental sculptures built from tree saplings. These saplings are bent, woven and flexed into large-scale works of art. You'll have fun weaving in and out of passages in these tree-sized pieces.
Bok Tower Gardens | Lake Wales, Florida
Aside from the summer heat, we know Florida has a desirable climate all year long. On your next visit to the Sunshine State, be sure to stop at Bok Tower Gardens in Central Florida (about an hour from the Walt Disney World Resort). The garden grounds are not only full of lush landscapes and floral fragrances but a 205-foot neo-gothic tower that sings! The carillon bells can be heard throughout the day with live performances at 1 pm and 3 pm daily.
Walking through the gardens feels as though you are walking through a woodland setting with intimate alcoves scattered along the way. There are paved main walkways and secondary mulched walkways. If you are able, be sure to walk along the mulched paths for hidden escapes waiting to be discovered. Pinewood Estate located on the property is a Mediterranean abode you and your love will want to snap selfies by. Every summer, Bok Tower Gardens hosts Live at the Gardens consisting of musical bands and singers to entertain after dark. The Shop at Bok extends their hours for guests and The Blue Palmetto Cafe serves dinner during events.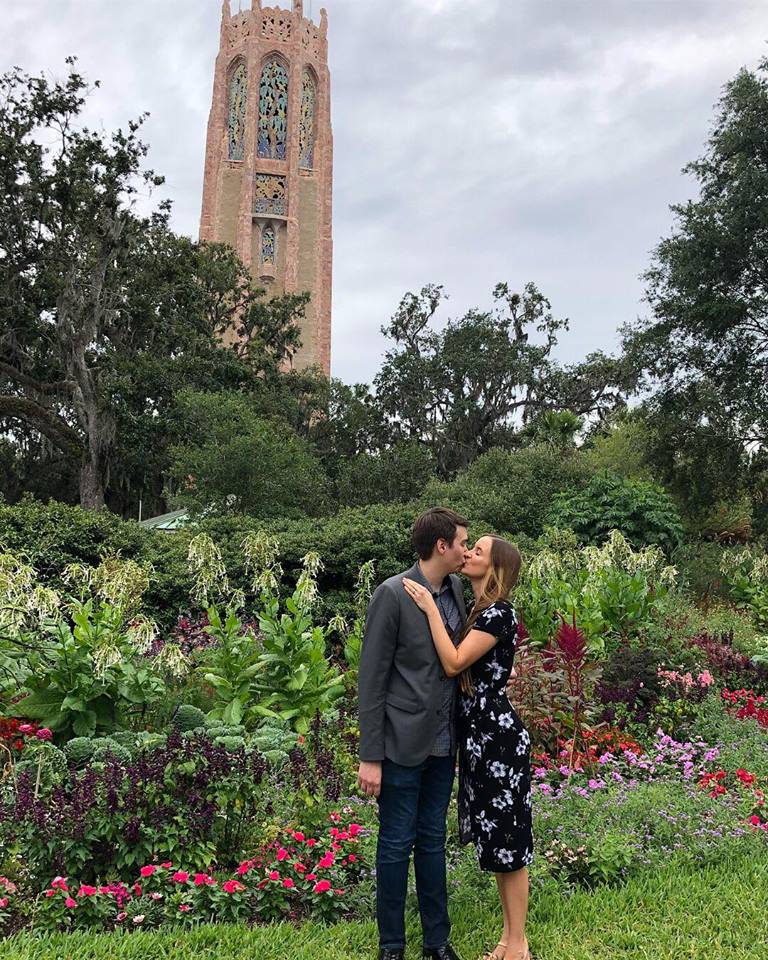 Atlanta Botanical Garden | Atlanta, Georgia
Nestled in the heart of a bustling metropolis is an oasis for a tranquil retreat. Atlanta Botanical Garden is packed with gardens and events to make your trip memorable. The Kendeda Canopy Walk brings out your inner adventurer as you walk 600 feet from a hillside into the branches of solid, mature trees on a stable bridge. You'll be strolling 40 feet in the air as you take in Storza Woods, one of the last remaining forests in the city. The Skyline Garden is a must as you savor breathtaking and unforgettable views of the Atlanta skyline. During the summer months, guests can purchase a ticket for the outdoor summer concert series which, this year, features Sheryl Crow, Michael McDonald and Mary Chapin Carpenter.
Happening May through October is the special exhibit titled Imaginary Worlds. This collection of fairytale monuments is designed to bring whimsy to life. These giants are made of living plants and take months to design, construct and plant. The tallest is 26 feet tall and the widest is 21 feet in width giving you a floral show to gasp at.  
Alaska Botanical Garden | Anchorage, Alaska
Visit the Alaska Botanical Garden any time of year for a look at the local plant life. If you prefer a fuller calendar of events, plan to visit from mid-May to mid-September; peak bloom for floral plants happens in June and July. Included in the gardens is a rock garden giving life to over 350 species of specialized plant life that thrive in the Alaskan conditions. While most of the 110-acre garden has been left in its natural state, there are several smaller gardens housed within and connected by walking trails.
Register for one of the many classes offered during the year to cultivate a new skill or sharpen one you already have. These classes are designed for gardeners of any level. Learn how to make hypertufa troughs, miniature flower pot gardens (fairy gardens), plant pattern paintings, paper flowers and more.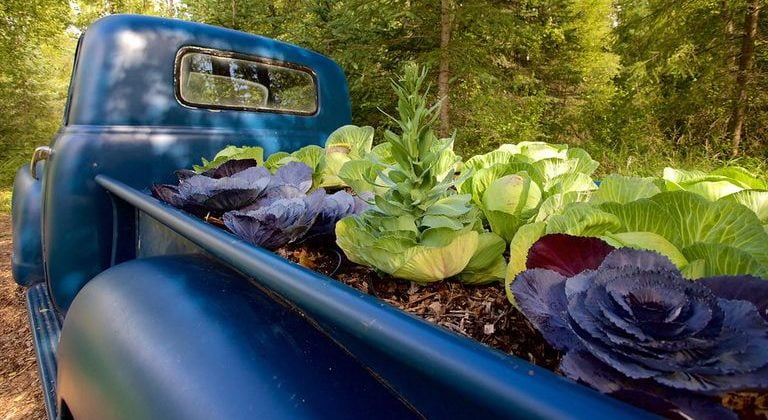 Cheyenne Botanic Gardens | Cheyenne, Wyoming
A unique aspect of the Cheyenne Botanic Gardens is that admission is free — Yep, FREE — all year long for every person which makes for an excellent opportunity to relax with your honeybee. While the main gardens are open from dawn until dusk, you will want to check the hours for the Grand Conservatory and Children's Garden since they vary by day.
Speaking of the Grand Conservatory, you won't want to miss the chance to peek in this three-story glassed getaway. It's a tropical haven begging to be lingered in. The rooftop invites you to relax among the rare Bonsai house. The wood frame "home" allows visitors to experience the art of Bonsai in a safe way for these gentle plants. Guests can also revel in stunning views of the city from the one-of-a-kind Navy submarine periscope. The Conservatory is also home to a prehistoric garden, orangerie, Mediterranean section, desert section and fairy garden.   
Garvan Woodland Gardens | Hot Springs, Arkansas
Garvan Woodland Gardens shines with distinctive features like four and a half miles of wooded shoreline that can be seen from an overlook and rocky inclines adorned with greenery. Visitors can enjoy feeding the fish in the Koi pond and lingering on the canopy bridge as the relaxing sounds of a quaint waterfall are heard from the flowing stream below. The Sugg Model Train Garden is perfect for the young at heart guests. There are 389 feet of track with three trains running on three different loops simultaneously. Plan to bring your furry companion on your visit. Dogs are welcome on a short leash for $5 (only one pet per person is allowed).
The Anthony Chapel Complex is located outside of the ticketed garden's area to allow public access without paying an admission fee. This widely sought-after spot is open all year except when the gardens are closed in January and during private events. The awe-inspiring chapel is six stories high and brings the outdoors in with flagstone flooring and floor-to-ceiling glass walls. It truly is a respite from daily routines. Also included in the complex is Millsap Bride's Hall, Evans Groom's Quarters, Evans Celebration Garden and Anthony Family Trust Carillon playing computerized chimed songs every hour.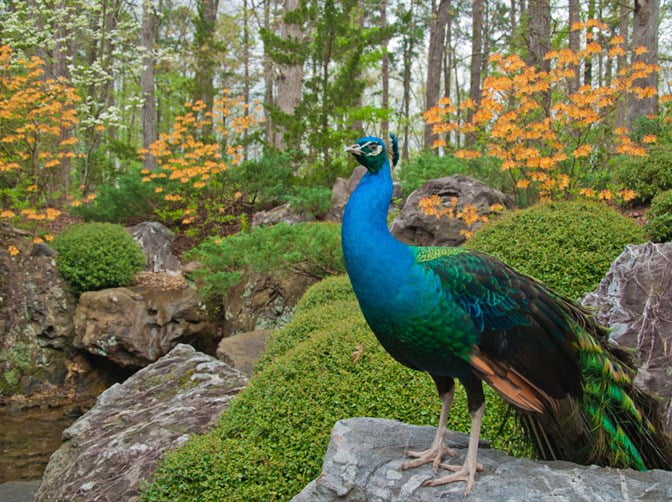 New York Botanical Garden | Bronx, New York
It may take more than one day to explore the 250 acres of gardens and collections at the New York Botanical Gardens. This vast piece of land is filled with highlights for every season. Even in the winter, you'll find something blooming against the backdrop of freshly fallen snow. You can easily plan your trip to the gardens with the Garden Navigator, a useful tool that allows you to find a specific plant, locate the areas currently in bloom, find garden features and take a tour.
The Edible Academy is a state-of-the-art expansion that just opened in June 2018. Its three-acre campus focuses on teaching all groups of people how to grow and prepare fruits, vegetables and herbs. There are daily hands-on activities and other programs year-round for guests to learn information that's useful for at-home gardening too. And you won't want to miss the NYBG Farmers Market held Wednesdays (June – October) offering locally-grown produce, fresh baked goods and specialty items. Check the event calendar for other happenings.
Oregon Garden | Silverton, Oregon
There are over 20 gardens strategically placed throughout Oregon Garden's 80 acres for guests to explore using every sense. One of the most unique sections is the Sensory Garden, designed for those with physical challenges to experience nature in a personal way. Included is an in-ground compass, cedar wood trellis and calming rain curtain reaching 8-feet high and 20-feet long. The Water Garden is sure to leave you breathless with paths and a bridge crossing the circular water garden and cascading waterfall. A visit to the Bosque in the fall is a must see! Featuring four reflecting ponds and 40 planter boxes with a Pacific Sunset Maple planted in each box, shades of yellow, red and orange will pop against the sky.
Designed specifically for the animal lover, the Pet-Friendly Garden seeks to educate the public on plants that are friendly and those that are toxic to furry friends. Pets are required to remain on a leash during the visit. The summer months are full of activities. Movies in the Garden kicks off in July and runs every Thursday through August. Art in the Garden features artists and installations from July through September. These sculptures can be found dispersed among the grounds.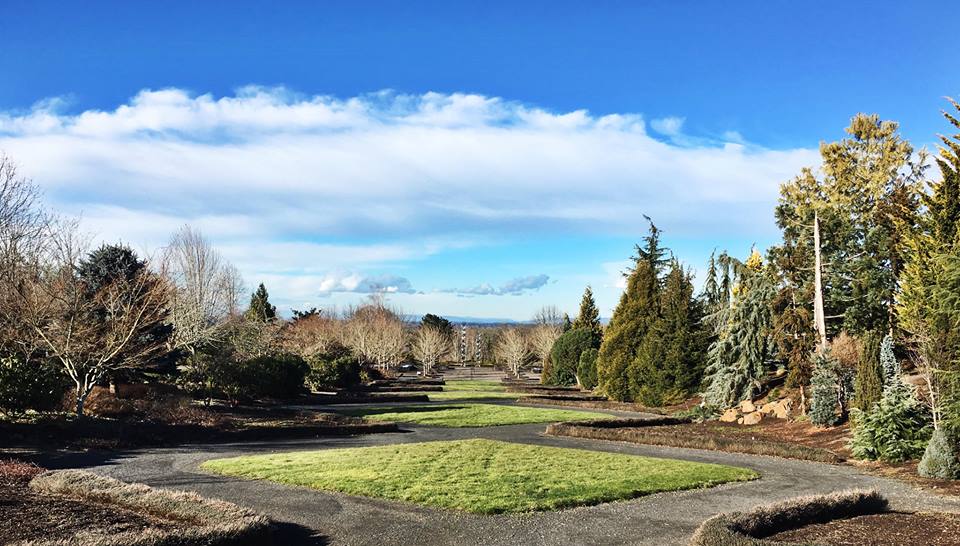 Lewis Ginter Botanical Garden | Henrico, Virginia
Featuring a classical domed conservatory that's the only one like it in the mid-Atlantic, Lewis Ginter Botanical Garden sits on 50 acres bursting with botanical displays and plant collections. Called the "Jewel of the Garden," the conservatory is 11,000-square-feet and is home to exotic flora and fauna from all over the world. The conservatory is hosting Butterflies LIVE! from April through mid-October. This enchanting exhibit transforms the indoor space into a magical wonderland captivating the senses. You'll witness these beauties feeding and fluttering while learning about their origins, lifecycles and preferred habitats. See the butterflies being released at 10 am daily.
Outdoors is a serene exhibit of Origami sculptures within 16 vignettes. Artist Kevin Box has captured the delicate form of paper art with artistic metals such as bronze, steel and aluminum. Each piece is exclusive and can range in height from a few inches to seven feet tall. The Origami in the Garden exhibit will be displayed until September 30; and many other exhibits and events are scheduled for your enjoyment too.
More to Bloom…
An extra perk of the gardens listed above is they are part of a reciprocal program. The reciprocal program allows members to visit over 300 other gardens and venues across the county for free admission or discounted admission! You will want to verify with the garden you plan to visit that they are a current participant. Detailed lists can be found with each gardens membership benefits.
Traveling outside of the country? The following gardens are also included in the reciprocal program for free or low-cost admission helping you save a few bucks on your next vacation!
Feature image credit: Atlanta Botanical Garden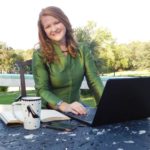 Erica Thomas is a freelance writer regularly contributing to Date Night Guide and Orlando Date Night Guide, while also managing her roles as a wife and homeschooling mom of two small children. She is a romantic at heart who flourishes with adventurous activities and travel (and, of course, date night).