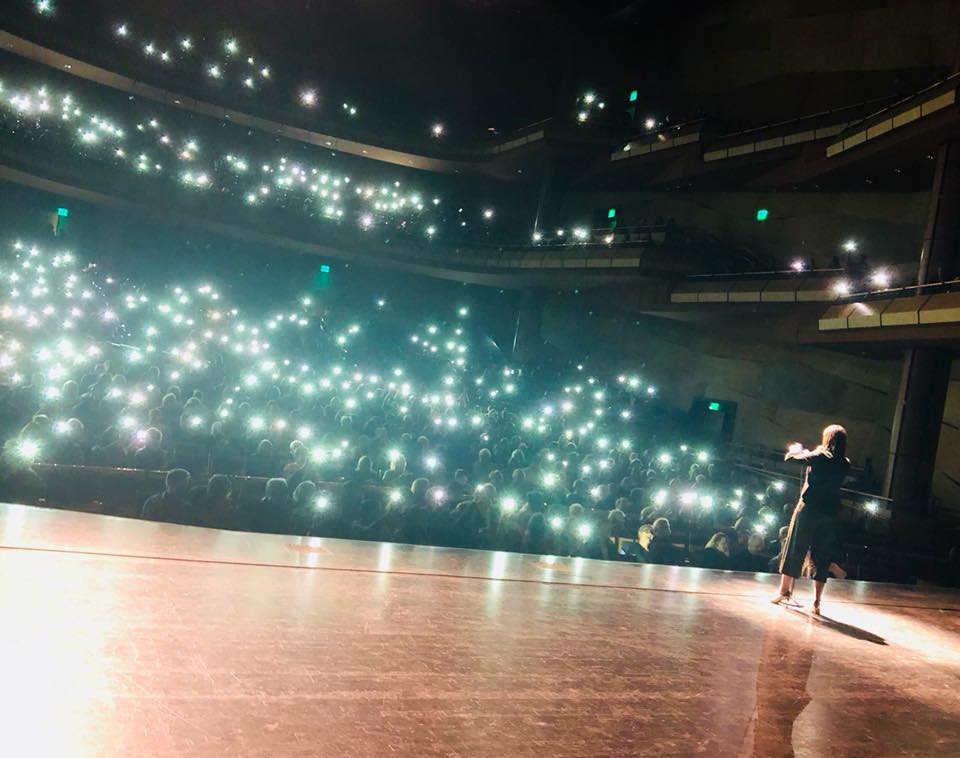 You've mastered date night dining, but when was the last time you indulged in learning something together? Go ahead and feast on knowledge opportunities because, after all, smart is sexy, right?! On your next date night, instead of wasting away time and wasting brain cells watching another streaming movie, opt for a satisfying public lecture, reading, symposium or speaker series. Here are some ideas:
Storytelling Clubs
Many cities host regular live lit gatherings to woo wordsters. Story Club Chicago, for example, has a monthly event with three open mic slots. These brave storytellers are given 8 minutes to share an original piece – themed or otherwise.
No babysitter… no problem, because, thanks to Story Club Magazine, you can experience live lit in your own living room. The magazine publishes non-fiction works (via print, audio and video) that have first been performed in front of an audience. Many pieces are gathered from nationwide Story Club shows, such as from Story Club Chicago, Story Club Minneapolis, Story Club Boston, Story Club Belgrade and Story Club Cleveland.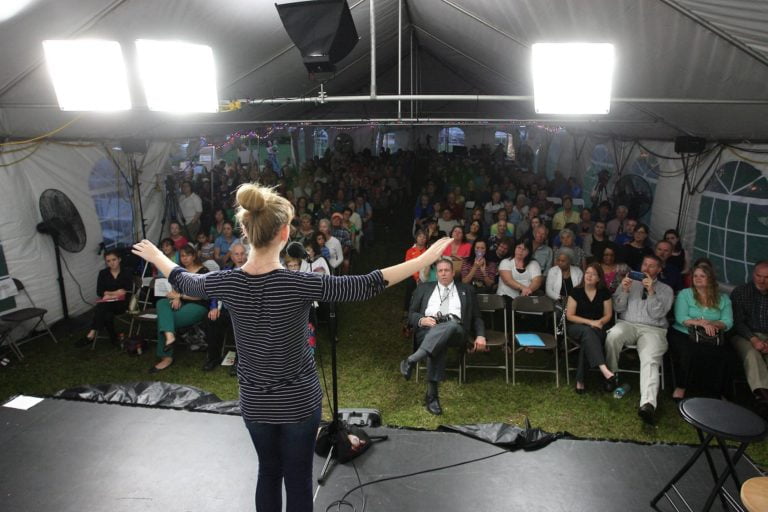 The Moth
Founded over 20 years ago, The Moth has told more than 30,000 stories. It's all about real people telling their real stories – and without notes. In addition to grand mainstage events held in NYC, The Moth hosts storyslams in 29 cities across the country: Ann Arbor, Atlanta, Asheville, Berkeley, Boston, Burlington, Chicago, Denver, Detroit, Houston, London, Los Angeles, Louisville, Madison, Melbourne, Miami, Milwaukee, Nashville, New Orleans, New York City, Philadelphia, Phoenix, Pittsburgh, Portland, San Francisco, Seattle, Sydney, the Twin Cities and Washington D.C.
Plus, The Moth hosts workshops to educate storytellers on how to, well, improve upon storytelling. And here's a bonus: If you're embarking on a couple's road trip, you can catch The Moth Radio Hour which airs on more than 400 stations; or check out The Moth Podcast. Oh, The Moth has a YouTube Channel too.
PechaKucha Nights
Storytelling platforms have grown beyond traditional written word to other mediums, such as with PechaKucha Nights.  These colorful evenings use a "20×20" presentation format where participants show 20 images, each for 20 seconds. Think of it more of visual storytelling rather than a stand-alone oral presentation. And practice definitely makes perfect as images advance automatically so presenters must be aware that the clock is ticking.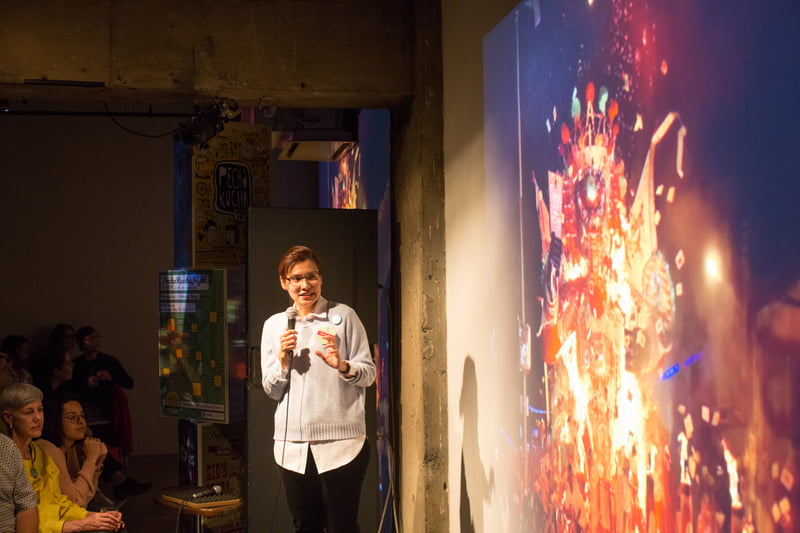 Poetry at the Podium
Many small, independent bookstores host open mic nights for poetry, spoken word and beyond. It's impressive to watch a performer passionately rattle off well-crafted lines. As with any talent, poetry is a competitive game! The National Federation of State Poetry Societies is a nonprofit organization dedicated to the craft but it also promotes poetry contests. Similarly, the mission of Poetry Slam, Inc. is to "promote the creation and performance of poetry that engages communities and provides a platform for voices to be heard beyond social, cultural, political and economic barriers." Poetry Slam has upcoming events in Chicago and San Diego with more to come.
Author Series
The public library system is a date night gem! Not only does it house the most important love stories – both non-fiction and fiction – but it also hosts plenty of events. Check out local listings for libraries, bookstores and colleges for upcoming author speaker series and readings.
Celebrity Factor
Recently, aside from ballets and concerts, my local performing arts center has had a line-up of celebrity speakers. For example: Vice President Joe Biden: American Promise Tour, An Evening with Bill Nye the Science Guy and An Intimate Evening with Anderson Cooper and Andy Cohen. Find local options for these and other celebrities events at your city's performing arts center or via Ticketmaster.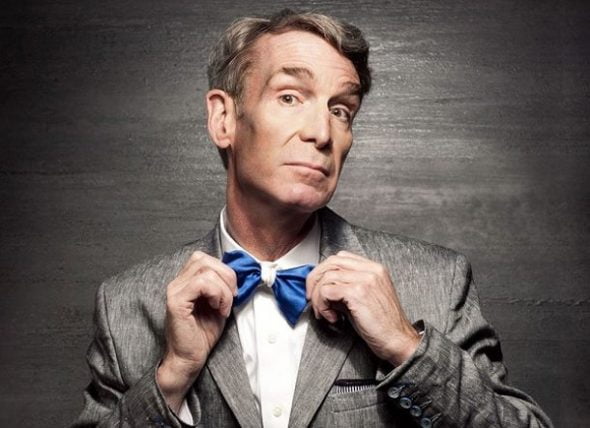 Festive Fun
Fringe Festivals showcase theater, dance, puppetry, music, visual arts and, for hip wordsters, spoken word. Festivals can last several days or longer so plan for plenty of date night opportunities. Likewise, film festivals, held in many cities nationwide, offer much more than movie screenings. Many festivals host speaker events for filmmakers, actors and experts to participate in informative conversations about film topics. Definitely a twist on a standard movie night, these chats can be intimate and welcome questions from audience members.
Special Interests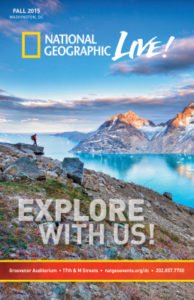 No matter what you're interested in, you can probably find a speaker series to your liking. If you're artsy, find lectures at local galleries, museums and art schools. Consider yourselves to be foodies? You'll discover chef-led talks at cooking schools and even performing art centers. For example, Food Network stars Alton Brown and Paula Deen have both spoken in my hometown. Dig science? Check out events at your local science center, planetarium, aquarium or zoo. And click here to see the calendar for National Geographic Live, a nationwide series of "thought-provoking presentations by today's leading explorers, scientists and photographers."
Nerd Nite
It's not that learning is nerdy… in fact, it can be pretty hip. You see, Nerd Nite offers fun-yet-informative presentations across all disciplines and you can partake in adult beverages. You'll rethink the phrase 'too cool for school' because these events often include bands, acrobats, trivia and miscellaneous entertainment ideal for a smarty pants date night. It started in 2003 and, today, Nerd Nite is held in more than 100 cities.
Tedx Events
Perhaps you've watched your share of inspirational Ted Talks online. Well, you can actually catch a live talk. Here's a link to upcoming TEDx tapings.
Feature image credit: The Moth (via Facebook)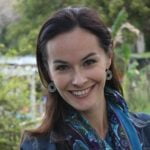 Nancy DeVault is the managing editor of Date Night Guide. She also contributes to publications such as Babble, AmeriDisability Services Magazine and Orlando Magazine. She enjoys outdoor adventures with her husband and toddler.