Wanna stay in tune as a couple? Tune into motivating podcasts that help twosomes connect! Listening to an audio series is an easy and effective way to gain insight that may strengthen and/or maintain your partnership. Whether on a scenic drive or snuggled on the couch together, crank up the volume and allow your listening ears to empower your hearts.
Here are 14 awe-inspiring podcasts for couples:
1. Rise Together
Rachel Hollis recently became a household name when her book, Girl, Wash Your Face, become a best-seller. Before fans fell in love with her motivating page-turner, many listened to her podcast, Rise, which centered on useful life and business advice. Well, Rise Together is sort of a spin-off but focused on relationships. Rachel hosts alongside her husband, Dave; and the pair, who have four kids and several businesses, talk about the complexities of balancing a happy marriage amidst life's commotion.
Katelyn B. tells Date Night Guide that she loves Rise Together because the "relatable and down-to-earth hosts" present practical and detailed advice on how to achieve a good relationship from both female and male perspectives. "They don't try to pretend they have the perfect marriage or the perfect life," she says. "It also helps that they're hilarious! It keeps me interested, and it's not as heavy as some of the other podcasts."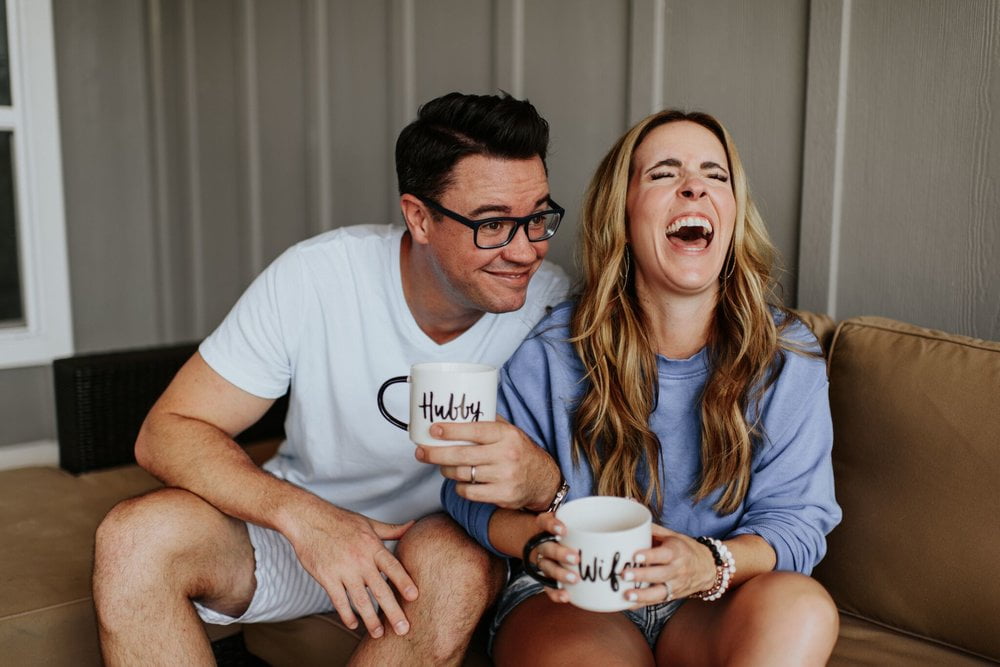 2. A Couple Cooks | Small Bites
Perhaps you consider yourselves to be foodies or maybe you love cuddling up on the couch together to watch The Food Network… well, then, Small Bites is for you. Sonja and Alex Overhiser say they started cooking together as a new hobby after they got married. That yumminess led to a food website, acouplecooks.com; a vegetarian cookbook, A Couple Cooks – Pretty Simply Cooking; and the Small Bites podcast. It's a short segment – about twenty minutes – focused on "exploring the stories, ideas and people behind what we eat, featuring leading authors, entrepreneurs and celebrity chefs."
3. Ready Set Love
Is there a science to love? Yes, according to John Howard, a relationship therapist and educator who takes to the microphone for the Ready Set Love podcast. It aims to help "singles find and develop great relationships and helps couples stay on track and enjoy their life together for the long-term." John specializes in deepening connections, improving communication and increasing intimacy, all based on the latest neuroscience of relationships.
4. The Synced Life
As you know from reading our articles, Date Night Guide is an inspirational hub encouraging couples to love, laugh and live their best life together. That's because we know date night is one way to bring intention to your relationship and, ultimately, get in sync with your partner. It's no surprise that our founder, Kristen Manieri, took this concept even further and applied it to relating and syncing with others. On The Synced Life, Kristen challenges listeners to "imagine if our lives could be exponentially upgraded just by bringing more attention and intention to the way we connect with others." The weekly podcast is not specific to couples per se but the content presented by intriguing guests can influence how you communicate and approach all aspects of life, from love to friendship to work and beyond.
5. Where Should We Begin
Therapist Esther Perel is known for helping couples face tough situations and, apparently, people like what she has to say. Her TED Talk "Rethinking Infidelity" has been viewed 12 million times and her TED Talk "The Secret to Desire in a Long-Term Relationship" has been watched nearly 13.5 million times. Woozer! Her podcast, Where Should We Begin?, is just as raw and direct. Each podcast features a real-life couple's therapy session (with their content, of course). Think of it like being a fly on the wall! Hearing couples honestly unleash their innermost feelings may unlock important relationship conversations for you too.
6. TED Talks Radio Hour
The TED Radio Hour, a co-production of NPR and TED, blends together talks and interviews of speakers who inspire happiness, innovation, connections and more. This is a great option for couples because you'll find a podcast on just about any topic, including love (just use the website's search feature). TED is, of course, highly respected with stellar presenters so you know the podcast content is going to be the real deal.
7. Relationship Alive
Host Neil Sattin is a relationship coach diving into personal and relationship growth and fulfillment. His podcast, Relationship Alive, tackles both heavy topics (i.e. infidelity) and lighter chats (i.e. increasing generosity among partners). Expect a different vibe from Neil as he talks about the power of energy and chemistry.
8. Unqualified
Perhaps the title says it all! Actress Anna Faris admits that she's "unqualified" when it comes to giving relationship advice. Still, the divorcee hosts this fun podcast about relationships and more. Anna is joined by other celebrities who share personal experiences and tips with listeners. Unqualified is certainly entertaining, humorous and, yes, even helpful.

9. ONE Extraordinary Marriage
How often do you have sex with your partner? Tony and Alisa DiLorenzo have several books about physical and emotional intimacy, including their bold "7 Days of Sex Challenge," a game-plan book for busy couples to reboot intimacy. Their podcast, ONE Extraordinary Marriage Show, focuses on helping couples "create a strong marriage so you can have mind-blowing intimacy inside and outside the bedroom." If you believe a healthy and active sex life is an essential part of marriage, this podcast is for you.
10. Sex with Emily
If you want more sex advice, try out Sex with Emily, the long-running podcast hosted by Emily Morse. Her name may sound familiar as she previously had a show on Bravo, and she contributes to multiple national magazines and works with other famed therapists including Dr. Drew Pinsky.
11. Honey
While your relationship with your one-and-only is one-of-a-kind, the conflicts that you face may be similar to those of other couples. In each episode of Honey, actress/writer Julia Meltzer interviews a real couple about one of their fights. The honest conversation breaks down the conflict with moments of deep evaluation balanced with light-hearted reflections. Basically, you learn from the trials and triumphs of others.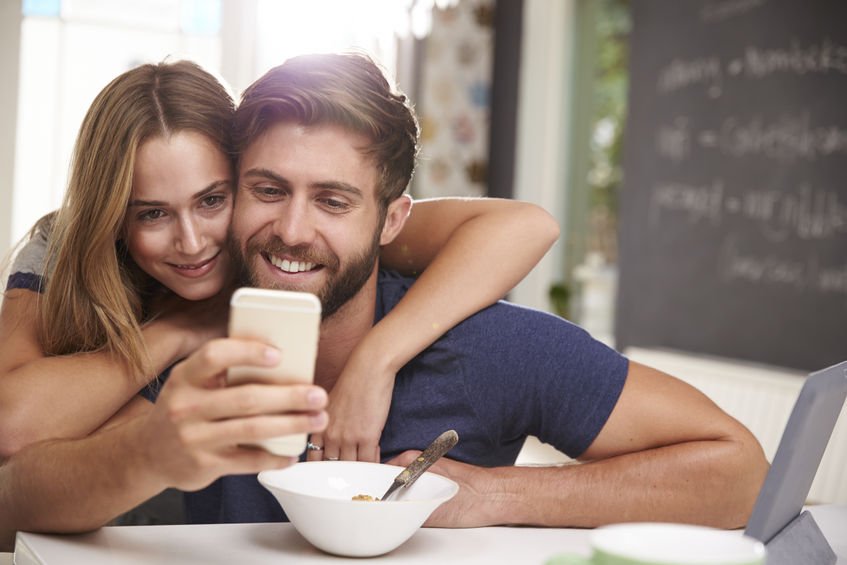 12. The Shadows
The Heart was a well-received audio art project and podcast by Kaitlin Prest. Her newest project, The Shadows, launched in September 2018 and, again, offers an interesting and artistic approach to podcasting. Kaitlin's unique storytelling centers on life and love.
13. The Minimalists
While not solely focused on relationships, witty best pals and co-hosts Joshua Fields Millburn and Ryan Nicodemus address "how to live a more meaningful life with less" on The Minimalists. The minimalist approach can influence all aspects of your life, including the life you share with your love. There's much to learn and reflect upon with these thought-provoking discussions.
14. I Do
Rated the #1 marriage and dating advice podcast in iTunes, I Do is hosted by Chase and Sarah Kosterlitz, a young couple looking to "build and maintain lasting love." The conversation centers on all aspects of relationships – communication, conflict, financial issues, personal growth, etc. This is a good podcast to try if you're looking for diverse topics pertaining to marriage.
Did we miss your favorite? Share with us which podcasts you enjoy most for relationship building.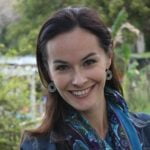 Nancy DeVault is a contributing editor for Date Night Guide and a contributor to publications such as Babble, AmeriDisability Services Magazine and Orlando Magazine. She enjoys outdoor adventures with her husband and kiddos.