Hey couples! Savor your time together by spicing up your date night routine! Here are some ways to satisfy your hunger for food-themed adventures:
Cooking Classes
Turn off the TV's food shows and turn up the heat with a hands-on culinary experience. There are tons of options for amateur home cooks to learn new skills or simply sample yumminess through a fun and flavorful cooperative activity. Find a class that aligns with your interests, such as Italian fare, sushi making, vegan baking, etc.
NEAR YOU
Food Tours
Couples are eating up this guided foodie-forward phenomenon. Tours take the guess work (i.e. the sometimes stressful part) out of date night planning. Culinary experts find the latest and greatest hot spots and present the most impressive menu choices. You may be in a committed relationship, but you don't have to commit to just one dinner location because you'll be on the move for more! Food tours are great for local date nights but can also be a sweet way to discover a city while vacationing.
NEAR YOU
Progressive Dinners
The concept for this moveable feast is simple: pick an area where there is a solid cluster of good restaurants within walking distance from each other and, then, eat one dish at each of three or four places. Sit at the bar for an easy in and out.
Or consider hosting a progressive dinner with neighbors and/or friends on your own. This foodie adventure alleviates the burden of one couple doing all of the heavy lifting that comes with a standard dinner party.
NEAR YOU
Chef's Tables
Whether served at a distinctive up-close kitchen booth, a pop-up dining event or intimate group table, a chef table experience is a fantastic way to feast on fresh, innovative fare served by a gourmet guru.
NEAR YOU
U-Pick
Ripen up daytime dating with a trip to a u-pick farm! You may be surprised to know that u-pick farms are growing all over the United States. You'll harvest fresh food and fresh memories.
NEAR YOU
Visit a Winery
Cheers to an awesome date night outing overflowing with enjoyment of vino tours and tastings. Roaming the sprawling vineyards arm-and-arm, then tantalize your taste buds with a wine flight poured in a luxurious tasting room.
NEAR YOU
Food Festivals
Something is always cooking in your community… chili cook-offs, berry festivals, bacon runs, etc. Festivals are a great way for couples to stroll around outdoors and interact with various vendor booths, mingle with fellow foodies, sample (and sample so more) and enjoy musical entertainment.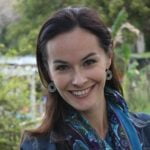 Nancy DeVault is the managing editor of Date Night Guide and a contributor to publications such as Babble, AmeriDisability Services Magazine and Orlando Magazine. She enjoys outdoor adventures with her husband and toddler.