Perhaps your "Dear Diary" days are long behind you but before you toss the concept of journaling aside once and for all, consider how grown ups are using the practice to release and record our deepest feelings, chronicle travels and inventory the things we are grateful for. And while journaling is often a solo practice, using a couple's journal has become popular among partners looking to document their love story and deepen their relationship in the process.
The Fun Factor
I've never been a crafty person or into scrapbooking. However, I recognize that I've kept things that represent relationship moments, like cards, menus, tickets, maps, etc. While couples journaling obviously focuses on written communication, you can also include bits of memorabilia in entry layouts. These items can inspire content and keep journaling fun and interesting. Bottom-line: As years pass in my marriage, precious memories of love moments will naturally fade. But I don't want to forget the tales of our love story! Couples journaling can be a great testimonial of love for each other and a simple and effective way to maintain an important keepsake to cherish for a lifetime.
How to Journal Together
There's no hard rule for couples journaling as each love story is unique. But here are a few tips to consider.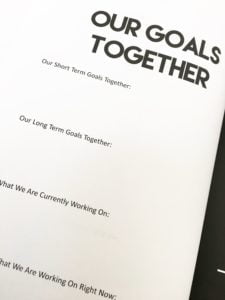 Get a journal. Duh! You need this basic tool to get started. It's up to you whether you choose a blank book or specifically-designed couples journal (see below).
Make it accessible. Like anything else, if it's out of sight it's out of mind. Consider leaving your journal out on the dresser for a visual reminder, and don't forget to date entries. Also, keep a pen or two attached to the book. Perhaps choose two different ink colors to differentiate between the two of you. Or, color code entries with inks assigned to emotion, such as blue = joy, red = anger, green = achievement of goal, etc.
Decide layout. Think about whether you want to journal consecutively which may include use of the same page, or if one partner should only use the right-sided pages and the other use the left-sided pages.
Add mementos. Aside from penning emotionally-driven words, include meaningful photos, poems, inspirational love quotes, paper keepsakes, etc.
Mix-up entries. Don't be afraid to shift gears with writing styles. Some entries can be firsthand accounts of relationship milestones and how you felt about these experiences, while other entries can be directed toward your partner such as personal love letters, direct questions or fill-in the blank scenarios.
Use prompts. Some journals come with pre-set questions to help couples share their love story but, if using a blank page book, Google sample questions for inspiration. Be sure to include highs and lows, like the happiest (and saddest) you've ever been personally and as a couple, short-term and long-term relationship goals, a joint bucket list, etc. You can even pose questions to each other. This may help you learn something new about one another and/or start important dialogue on tough topics.
Stay positive. No one is perfect, so love comes with challenges. Definitely include struggles in your journal but refrain from using these pages for personal attacks. Generally, journaling is a positive tool so try to keep communication clear and optimistic. Encourage one another, complement one another and love one another.
Stuff to Love
No time to shop for a couples journal? No worries… Date Night Guide has scoped out some options for you. Check out:
Truly Madly Deeply by Studio Oh!: This couples journal features writing prompts, checklists and diagrams aimed at bringing the two of you closer together. It has 112 colorful pages with varying layouts. Cost: $13.99
Love in Progress by Set in Soul: This journal encourages couples to record important moments – both good and bad – and set collective relationship goals. Cost: $25.97
The Book of Us: Inspired by their own love, husband and wife co-authors Kate and David Marshall created this journal to help couples narrate life and love stories. The book includes 150 subjects, such as "Before I met you, my love life was…" and "One of the reasons I think we lasted so long as a couple is that…" Cost: $13.29
Anniversary Journal Book by Journals Unlimited: If you'd like to ease into couples journaling, here's a fun option. Chronicle your ongoing love tale by updating this journal together at least annually on your anniversary. It includes helpful prompts to capture key relationship memories. Cost: $21.20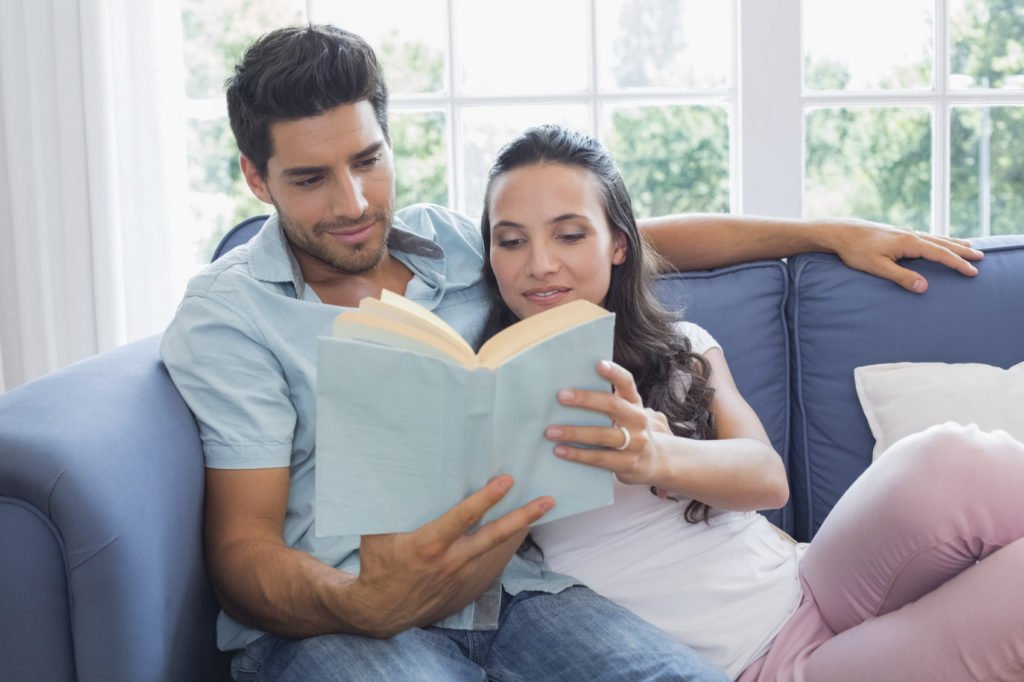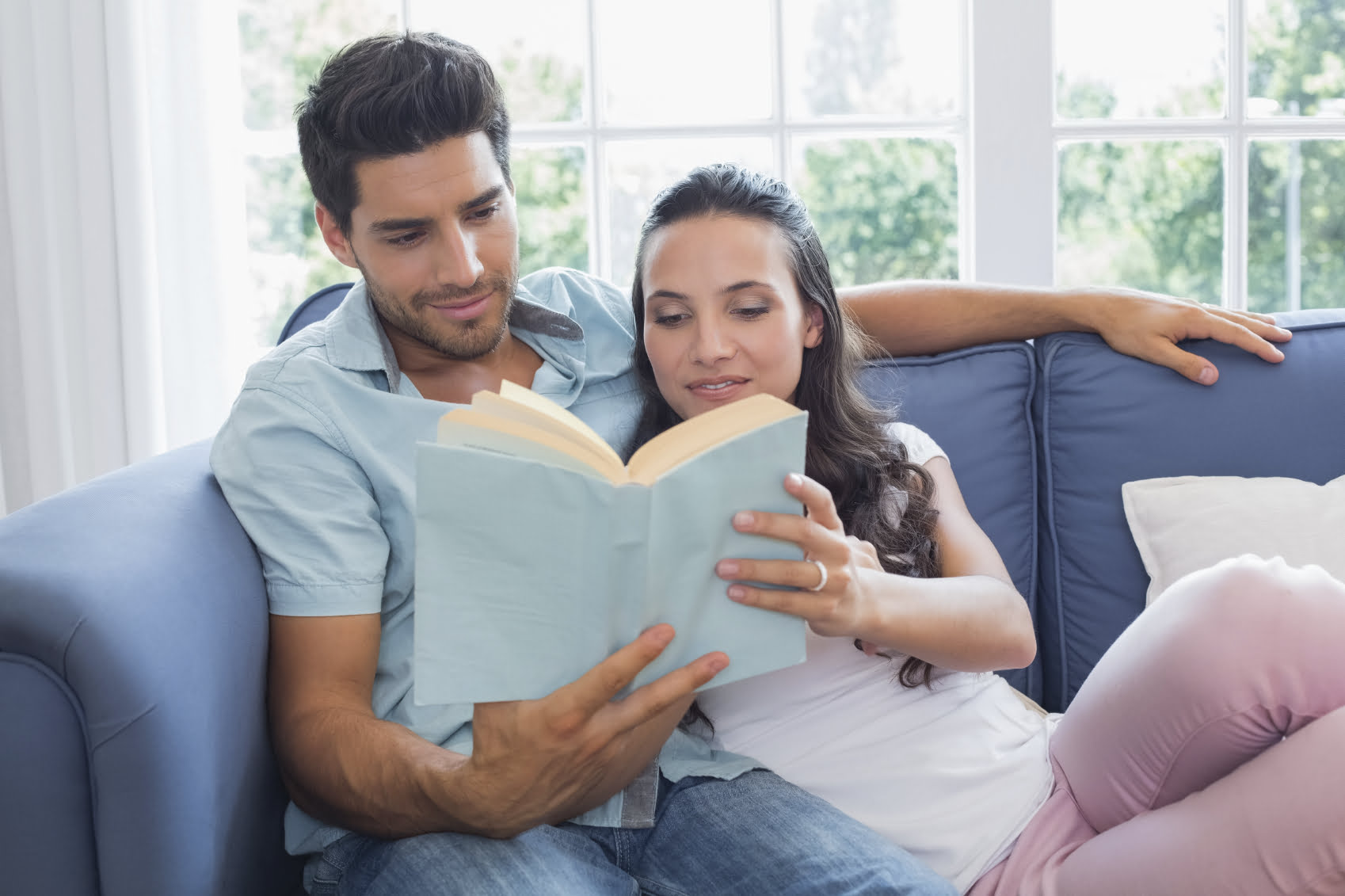 A Relationship Tool
An abstract by North Carolina State University stated that "communication is fundamental to human interaction and intimate couple relationships, in part because communication is a tool for knowing or emotionally connecting with one another." Research has found, time and time again, that partners cite that their emotional connection with their partner is what determines the quality of their relationship and whether they believe they have a good marriage/relationship or not. Communication is much more than verbal exchanges and, for some, expressing true feelings via written word versus oral dialogue is far less intimidating.
The American Psychology Association recommends that couples keep things interesting by breaking out of an existing routine ─ whether that means mixing up date night itineraries with new things like dancing, taking a class together or packing an afternoon picnic. Date Night Guide suggests adding couples journaling to this list of new things to try together!
Did you know that 'journal therapy' is a legit therapeutic approach that's been used since the 1960s? Psychologists encourage journaling exercises to "bring about awareness and improve mental health conditions as a result of inner and outer conflicts," according to GoodTherapy.org. So, if you're in a relationship rut or just looking to improve and strengthen your bond, couples journaling is definitely something to consider.
Feature image credit: SetInSoul.com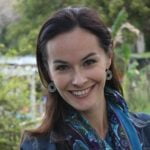 Nancy DeVault is the managing editor of Date Night Guide. She also contributes to publications such as Babble, AmeriDisability Services Magazine and Orlando Magazine. She enjoys outdoor adventures with her husband and toddler.