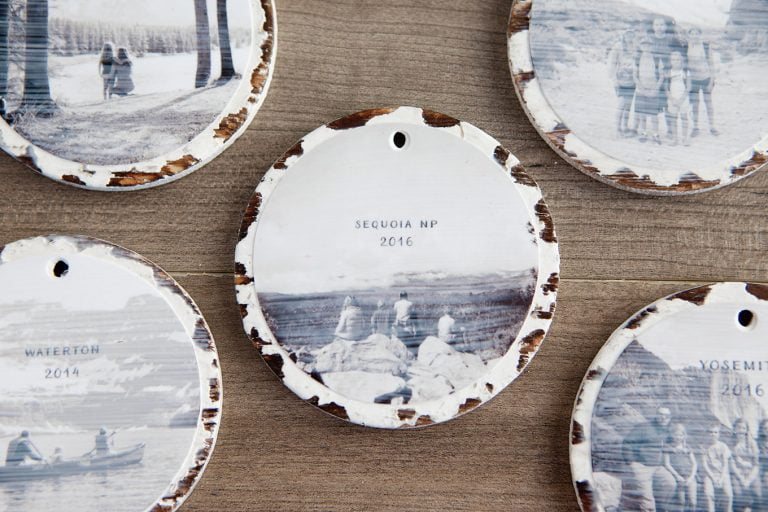 You know what they say… couples who craft together, stay together. Okay, we don't actually know anyone who says that, but just think of how much fun it would be to persuade your partner into spending an evening getting down and dirty with some craft paper, scissors, and a hot glue gun. Meow!
Relationships are full of memorable moments and what better way to celebrate your partnership than with a creative keepsake that shines a spotlight on some of those memories. We think it is the perfect platform for a playful date night that could include cocktails, crudité and a wonderful walk down memory lane.
Here's a round-up of our top picks for keepsake crafts to create as a twosome:
COLLECTION OF CURIOS
Curate a colorful collection of keepsakes in a shadow box frame for an everyday reminder of shared interests together. gather everything from ticket stubs to airline tickets, hotel key cards to match books, or even a collection of his and hers bottle caps and corks. Get step-by-step instructions in this Real Simple article. Shadow boxes are also the perfect place to round up memorabilia from a favorite trip together. Include photos, maps, brochures, picturesque postcards, foreign currency, and even found treasures. Group an entire series to create a beautiful focal point in your home. We found some terrific inspiration on Design Glow.com.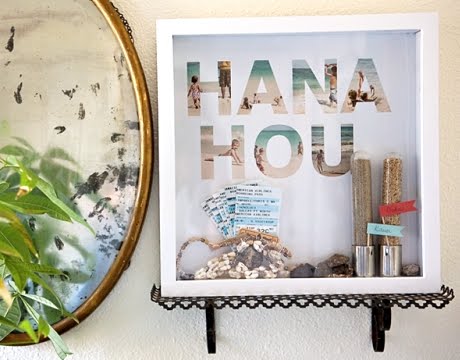 MINI MOMENTO MAGNETS
These miniature magnets make a fun little addition to any fridge front. We love the idea of cutting out map segments to create a collection that highlights the location of some famous firsts in your relationship. Think first kiss, first date, first home, and enjoy this daily reminder of those magical moments in your history. ScrapperGirl.com will impart all the know-how for doing this at home.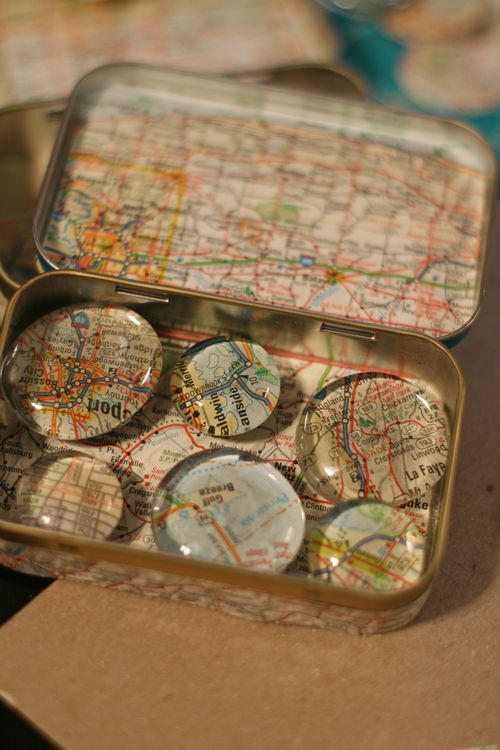 PICTURE PERFECT PLAQUE
Commemorate the special moments in your life together with these easy-to-make photo ornaments. Using images from your wedding, the birth of your children, or favorite vacation memories, you can craft these beautiful handmade ornaments yourself using these easy to follow instructions from Simple As That.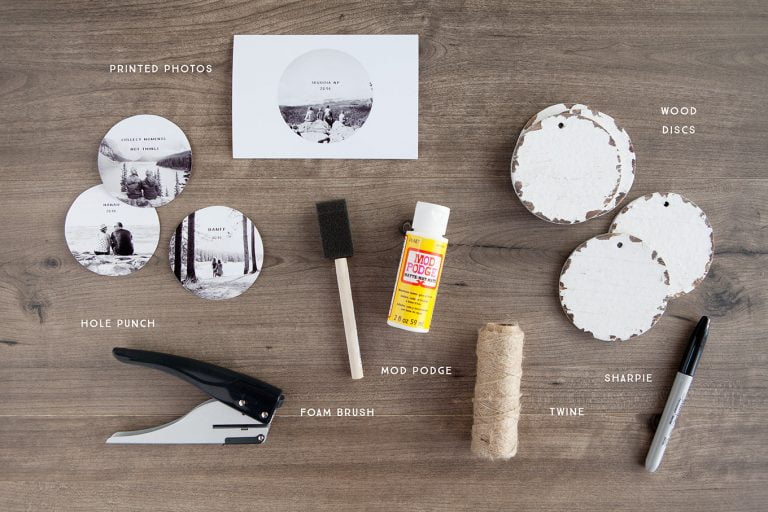 WEDDING CARD WALL ART
Wondering what to do with that stack of wedding cards you packed away after the big day? Pay tribute to that very special occasion with this crafty solution from Something Turquoise that will be a beautiful reminder of the wonderful people who shared in your special day.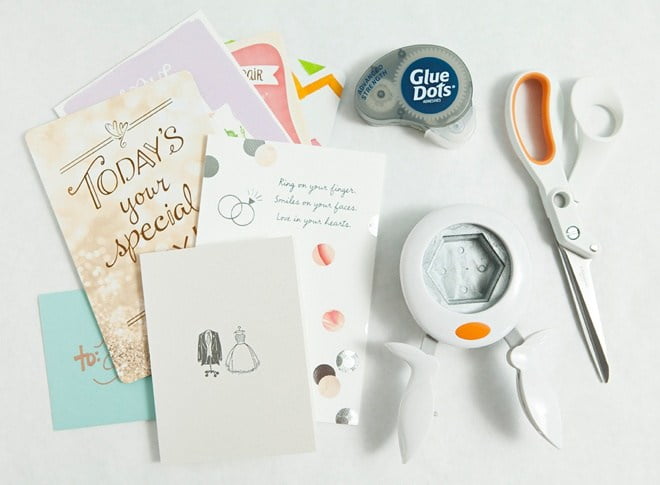 KEEPSAKE KEYS
If you've had a hard time parting with the past and are still holding onto the key from your first place together, why not create a trophy out of these treasures and put it in a place of pride. Place a single key, or a series of keys, into a frame for a cute display or press them into salt dough to create a sweet ornament for the holidays. Definitely check out 15 Unconventional DIY Projects Made With Old Keys for inspiration.
DIY DATE NIGHT JAR
Create the ultimate nod to date night by crafting your very own Date Night Jar. You'll have loads of fun coming up with ideas together and can even slip in a few surprises to be revealed later. We've got all the steps and inspiration you need right here.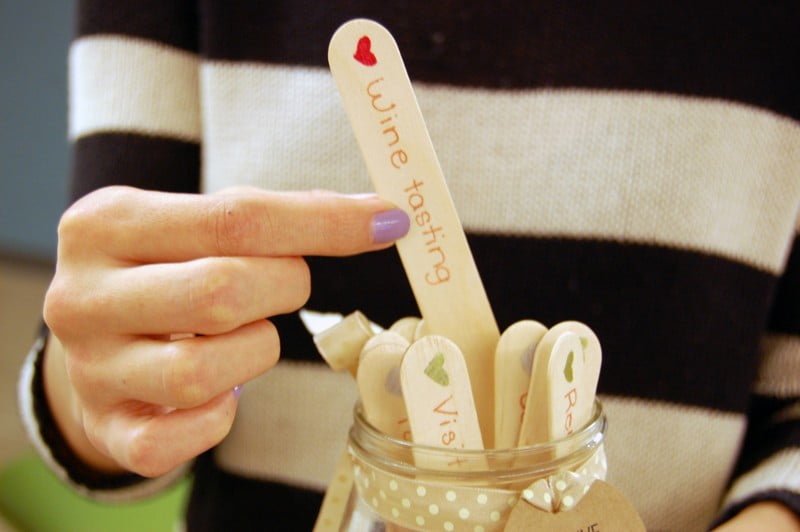 12 MONTHS OF MEMORIES
Put your thinking caps on and plan a year of dates for the coming year. This task could be as easy or elaborate as you want to make it, but the point is to put a plan into action to commit to quality time together. Slip the ideas into 12 envelopes to be opened on the first of the month or create whimsical postcards for the ultimate inspiration. Ideas abound on Shannon Brown's website.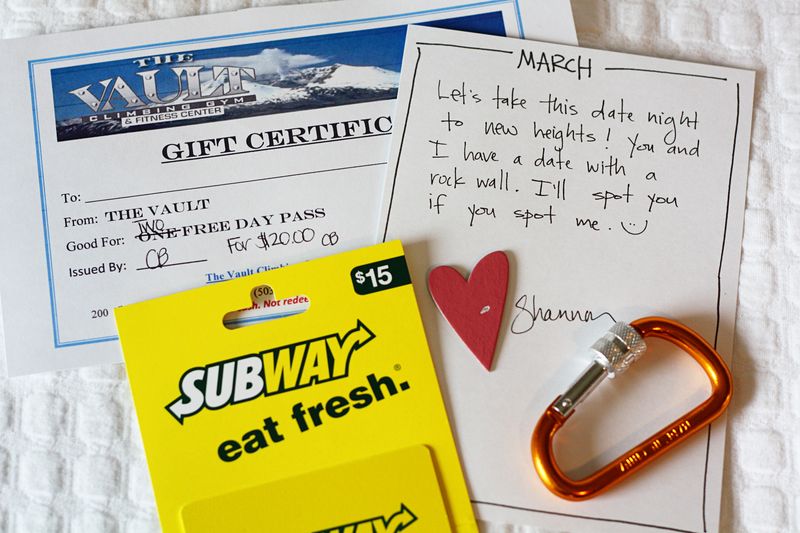 MATCHING MAP ART
If you and your boo hail from different hoods, you'll love this sweet map art that shows your two worlds becoming one. Simply cut out half of a heart shape from your place of origin and the other side from theirs, and bring the two halves together to create a work of heart. Or cut out two matching people, as shown in the image below.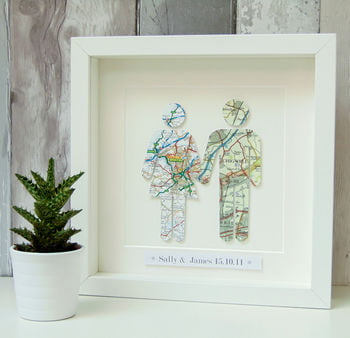 STATELY STRING ART
If you're up to a crafting challenge with big results, this string art project in the shape of a state is sure to be a crowd pleaser. It will require time, patience and some dedicated teamwork but the end result is well worth the effort. Kind of like your relationship. You'll find a full tutorial here.
So there you have it, nine inspired ideas that will have you embarking on a labor of love with your significant other by your side in no time. Happy crafting!
Feature image credit: Simple As That