Who doesn't enjoy dining out, especially on date night?! You get waited on, and someone else handles both the cooking and the clean-up. You simply have to delight in the company and dishes set before you. According to a Zagat survey, Americans eat out for breakfast, lunch and dinner an average of 5.9 times per week! And the average price per meal per person? A whopping $36.40! That is a lot of food… and loot.
Eating out on a regular basis can take a toll on your bank account (not to mention your waistband). So, is the financial expense worth it? Perhaps. But, you and your fellow food-eating sweetie can enjoy a meal out without breaking the bank. Here are the ways to save money when dining out on date night: 
Happy Hour
It's usually the norm for restaurants to offer specials during happy hour which, if you didn't know, is often longer than just one hour (woohoo). These specials aren't solely for liquid libations anymore. Patrons can steal deals on tasty appetizers or smaller portions of regular menu items. Not to mention, in a larger metropolis, you can bypass the dreaded rush hour traffic while spending that time enriching the relationship with your dearest. Plan to head out during these "early bird" periods to dine and drink on a budget.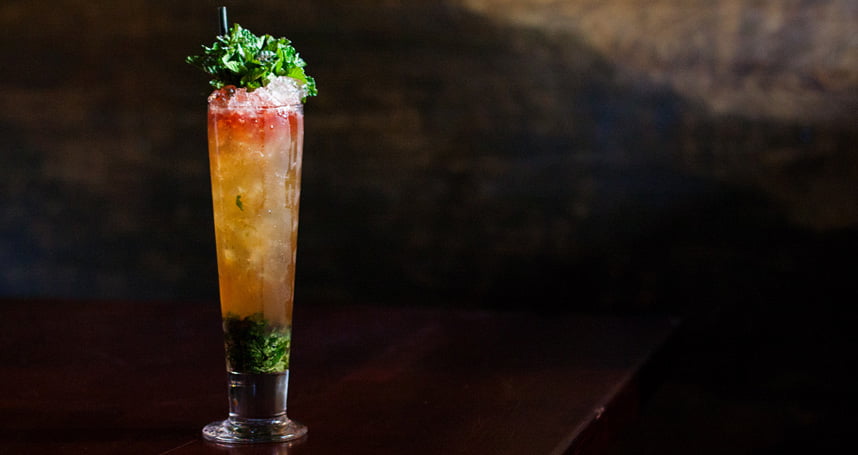 Mailing Lists
We know… the last thing you want is another email hitting your already overcrowded inbox. Yet, a discount at one of your favorite restaurants would totally be worth it though, right? Many eateries offer bargains delivered straight to your inbox just for signing up for their mailing list. And you don't have to keep track of or carry around a paper coupon with digital deals. Your savings will be safely kept for the ready in your email. Such discounts can include anything from a percentage off your meal, a set dollar amount deducted from your tab or a free item. Now that's a message you'll be happy to receive and maybe forward to a money-conscious friend.
Water it Down
It is hardly a secret that restaurants make a HUGE profit off of drinks. It costs a mere few cents to make regular non-alcoholic drinks while patrons are charged $3 and up to gulp down a glass. On your next romantic rendezvous, opt for a tall glass of iced water instead of tea or soda. Not only will you save a few bucks on the final bill, but it's also a healthier beverage option, thus making it an instant win-win.
Lunch It
Instead of a dinner date, enjoy a lunch outing. Lunch items are typically less expensive and are smaller portioned which is better for you anyway. With the right atmosphere and/or location, eating out mid-day can be just as romantic as dining out in the evening. For example, try an adorable patio or courtyard setting or cozy indoor booths. Plus, you and your heartthrob will have plenty of daylight hours left to create a memorable adventure afterward. Then, for dinner, create a date night in with a tasting platter or charcuterie board making it a day full of dating bliss.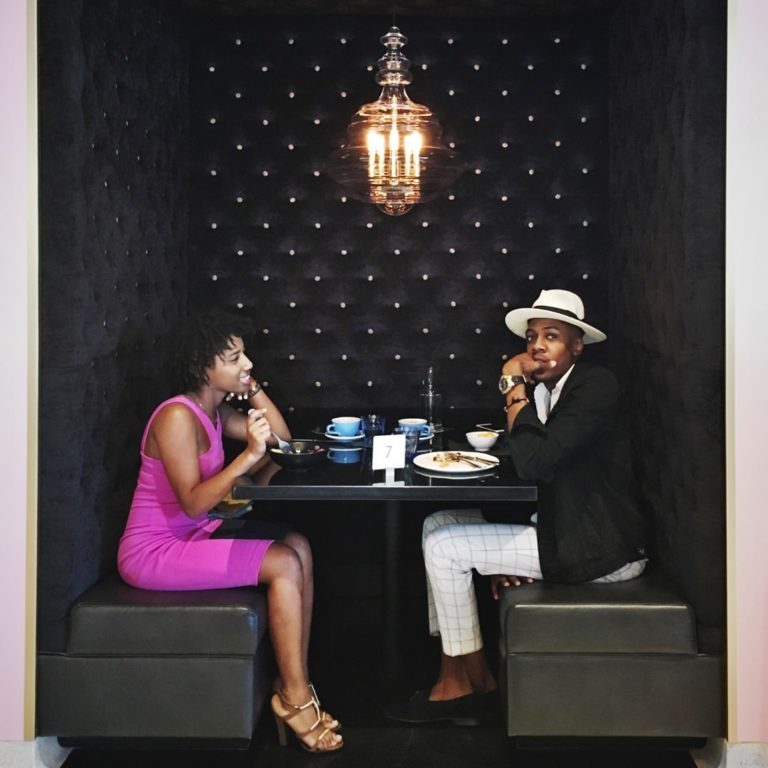 Discount Gift Cards
Score deals on gift cards to many retailers across the nation through companies like Cardpool or Raise. These companies allow people to sell their unwanted gift cards for a fraction of the face value. This gives you (the buyer) a discount purchase price on the value of the card. For example, you could purchase a $50 restaurant gift card for $40, therefore saving $10 on your next meal before you even waltz hand-in-hand through the restaurant doors. Add another one of our money saving tips from this list to increase your saving potential.
Daily Specials
Be sure to pay attention to the daily specials. As with grocery store sales pricing, restaurants try to use up their inventory before it goes bad by offering a daily special at a reasonable price. This is a great way to allow your taste-buds to feast upon new flavors while going easy on the wallet.
Birthday Bites
Eat out on your birthday to freely indulge. This may take some prior research but many restaurants offer deals, a free dessert or a free meal when you dine out on your birthday. You may have to show your identification for this money-saving royal treatment.
Take Out
Instead of dining in at your favorite eatery, order your meal to go and dine outdoors in a romantic locale. Not only will you save on the tip, but you won't have the temptation of adding on an appetizer or dessert to your bill. Not to mention the added advantage of dining uninterrupted with your honey with the chance to snuggle up on a cozy picnic blanket and stargaze.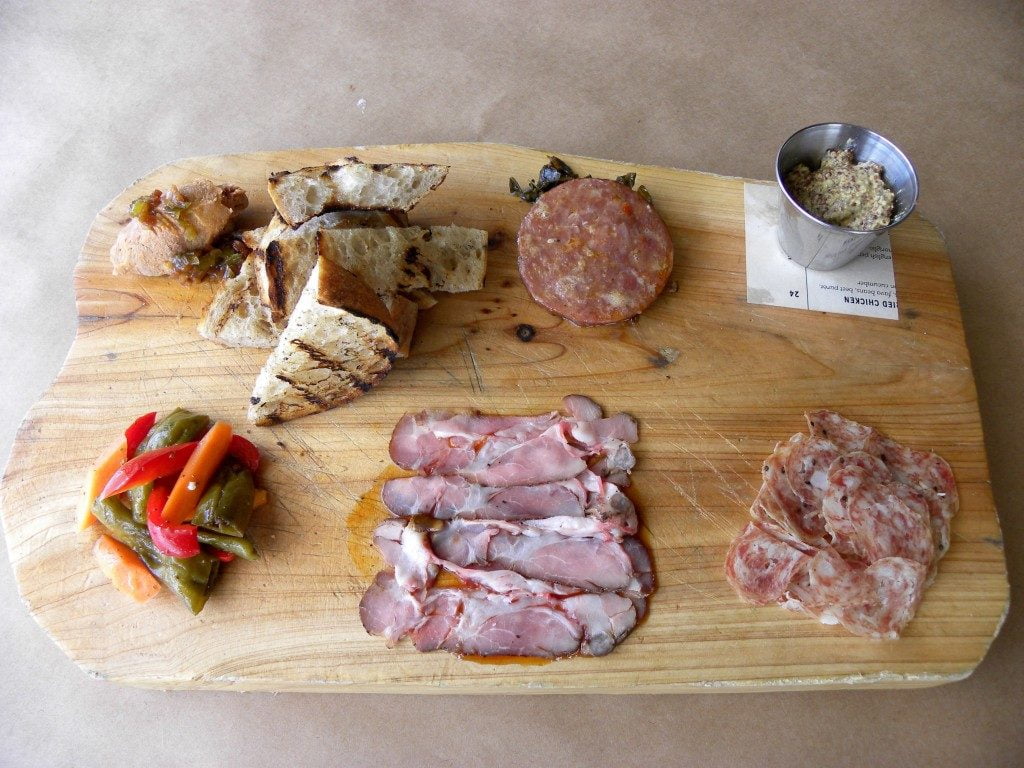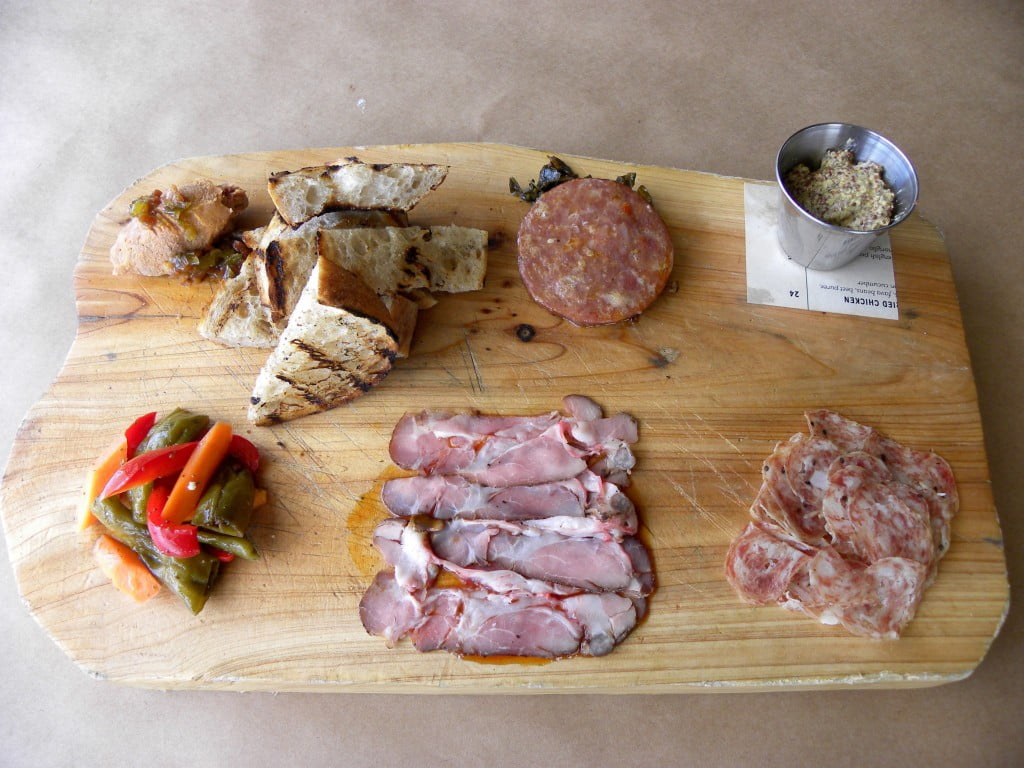 Sales Ads
Most of us hate those pesky sales ads we lovingly call 'junk mail' that land in our mailbox every week. Before you automatically toss them in the recycle bin, take a quick thumb through. Often times, area restaurants will have coupons hiding in these advertising flyers. Why not enjoy a percentage or set dollar amount off when you dine out? Sometimes you may even uncover a BOGO entree coupon!
Cash Back
I am not typically an advocate for racking up debt, especially on something like food. However, some credit cards offer cash back points when used at restaurants. As long as you can pay the balance off when the billing statement arrives, you might as well get a little back to use toward other purchases. Take Discover, for example, customers can choose to use their cash back points toward their billing payment, on Amazon or choose from select gift cards.
Groupon
Groupon, and similar sites, strives to help locals find the very best in their city. Shoppers can seek out goods, events, services, experiences and eats. And what better way to explore your city than at discounted pricing! It's an excellent source to save hard-earned coinage and get more bang for your buck. Simply type in your location on the homepage and search "restaurants" to snag discounted meal deals. As an added bonus, new discounts are constantly offered to give you fresh options on a consistent basis.
What are some other ways you have used to save money when eating out?
Feature photo credit: OneWed.com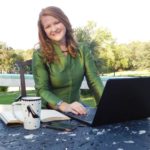 Erica Thomas is a freelance writer regularly contributing to Date Night Guide and Orlando Date Night Guide, while also managing her roles as a wife and homeschooling mom of two small children. She is a romantic at heart who flourishes with adventurous activities and travel (and, of course, date night).