By Tonya Vander Molen
Tasting menus are a delish way to switch up the old date night dinner standby. Instead of defaulting to your usual, predictable orders – salmon for you; steak for your partner – sample new bites. A restaurant's tasting menu offers samplings of their best, most creative dishes.
A Surprise Bite
Chefs use tasting menus as a way to showcase their creativity, and many restaurants' tasting menus change on a regular basis in order to use the freshest, in-season ingredients. And, because tasting menus are often "off-menu," or constantly changing, you'll likely get an entirely different foodie experience.
Expect to learn something new when ordering from a tasting menu—whether it's a new ingredient, interesting wine pairing or that your partner hates the taste of cilantro! You'll likely encounter new flavors and foods and may surprise yourselves when you fall in love with new dishes and/or ingredients.
Get a Taste a These Restaurants
McCrady's | Charleston, SC
Tease your taste buds watching The Mind of a Chef on Netflix. Then check out Chef Sean Brock's tasting menu restaurant, which is a not-so-secret hidden gem inside McCrady's Tavern. It's a showcase of southern ingredients. With only 22 seats, you're guaranteed an intimate dining experience with impeccable service. Upgrade your meal with wine and caviar pairings—perfect for a special date night occasion!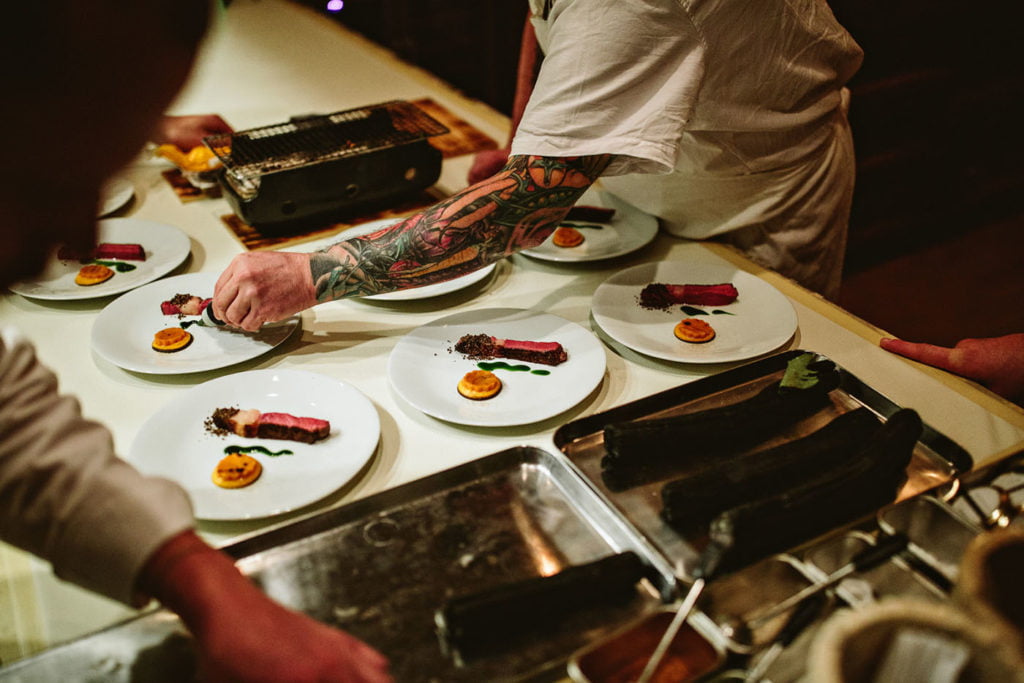 Red Stag Grill | Asheville, NC
Located in the European-style-lodge Grand Bohemian Hotel, Red Stag Grill's menu is hearty and substantial. Their four-course tasting menu offers a sampling of the restaurant's most popular dishes with ingredients sourced as close to Asheville as possible. The tasting menu is available with a standard or premium wine pairing. You'll feel cozy and pampered in the uniquely ornate dining room.
Elske | Chicago, IL
With a very "now" aesthetic (i.e. minimalist vibe), Elske pairs an award-winning chef-husband with his award-winning pastry chef-wife. The restaurant itself is also award-winning, with a Michelin star among many other accolades. Glowing reviews, honors and stars aside, Elske's food is both delicious and beautiful. They offer an eight-course tasting menu with optional wine and non-alcoholic beverage pairings. Elske describes their dining experience as if "you're eating in a supremely tasteful Scandinavian friend's weekend home."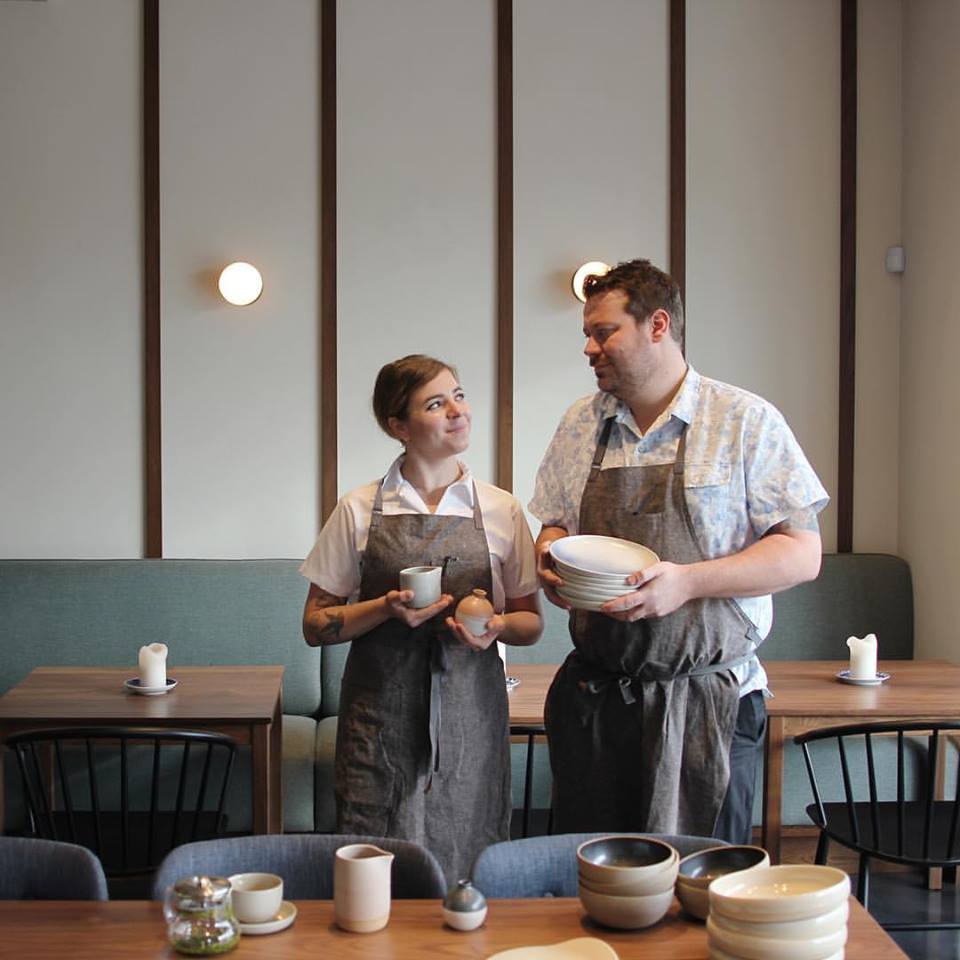 Tally's Silver Spoon | Rapid City, SD
I had to include this small-town gem that's near and dear to my heart (and home). Tally's breakfast and lunch menus feature elevated diner standards, such as "Really French Toast" featuring foie gras. Their pared-down dinner menu offers both standard fare, like burgers and pastas, and trendy entrees cooked using advanced techniques. The restaurant's "Indecision Menu" is a tasting menu featuring between two and five courses. It puts your meal experience into the hands of the talented and creative chefs.
FarmTable Cucina | St. Petersburg, FL
FarmTable offers an eight-course Chef's Table experience in an intimate ten-seat private dining room, as well as "Taste of Cucina," a family-style dining experience in their main dining room. The Chef's Table often allows for face time with the St. Pete chefs, as they present (and even prepare) dishes in the room. FarmTable's Italian-inspired menu features fresh ingredients for pastas, grilled dishes and refreshing desserts.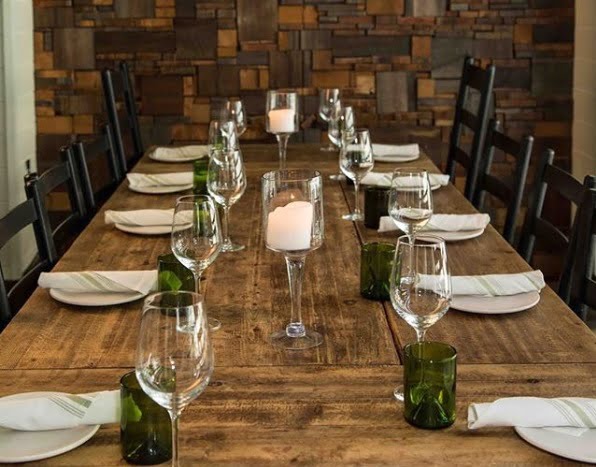 Providence | Los Angeles, CA
If you're seafood lovers, Providence offers some of the tastiest. The restaurant focuses on using "wild-caught, sustainable products, mostly from American waters." Translation: super fresh and incredibly delicious. While their lunch menu offers a la carte selections, their dinner menu is tasting menu-only (with a few a la carte choices too). Choose from one of three tasting menu options, each more adventurous than the next.
Craving More
It's becoming more common to find a multi-course option on restaurant menus. However, if you can't find a tasting menu in your area, seek out a "restaurant week." Many cities (including this author's small Midwestern town) host annual events that showcase local restaurants. The format encourages eateries to build fixed-price menus that include multiple courses and/or tastings.
Another idea: Choose a new restaurant and order appetizers, salads and side dishes. The portions are smaller so you can order a wider variety, and these dishes are usually a great reflection of the restaurant's signature flavors.
How about DIY? Check out our blog Plan a Tastings Date Night for Two for a fun at-home version.
Feature image credit: Providence (via Facebook)
About the Author: Tonya Vander Molen is a health coach, writer and the creator of One-Day Weekend. She is best known for teaching everyone she knows how to enjoy brussels sprouts.