Nothing speaks to romance like a secluded booth set in an inviting restaurant. Feeling as if it were just the two of you venturing through tasty morsels and liquid treasures as you connect with one another. Take date night to the next level by dining in one of these date night booths designed with couples in mind. It's sure to be an extraordinary experience neither of you will soon forget. Here are ten date night booths to settle into: 
The Glass Knife – Winter Park, FL
The Glass Knife is a French eatery in the Greater Orlando area designed to entice your senses — and your memories — with sweet offerings. With the vintage feel of the 1920s filling the atmosphere, couples can dine on cafe fare of sandwiches and salads complimented with a long list of sweet treats that are truly the star of the show. Featured on the side of the main dining room is a cozy booth tucked into the wall with an elegant chandelier hanging above. Plush black fabric with gold buttons adorn the padded walls next to the dark table top. For now, the booth is first-come, first-served… but we think it's worth waiting for!
275 S Orlando Ave., Winter Park, FL 32789 | (407) 500-2253 | TheGlassKnife.com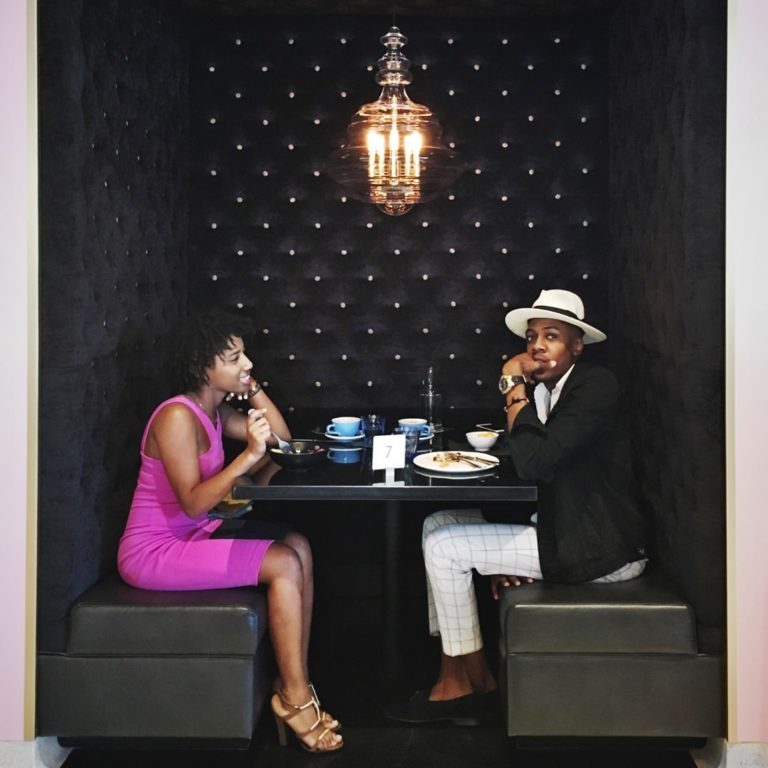 Ella Elli – Chicago, IL
This dapper eatery hardly feels like a restaurant at all but more like attending a soiree in someone's chic home. Dress up in elegant clothes to feast on European flavors of Italy and France while sipping on uncommon wines at Ella Elli, located in Chicago's Lakeview community. The bar resembles one you'd find at an in-home kitchen. The main dining room features a walled fireplace with bookshelves dressing each side. Sit in the comfortable settee with a glass coffee table for setting drinks and plates. Just off from the bar are two private booths enclosed by walls on three sides. Each booth is decorated with gold hanging lights and taupe fabric reaching from the chair bottoms all the way up the ceilings. Reservations for this rendezvous recess are accepted.
1349 W Cornelia Ave., Chicago, IL 60657 | (773) 935-3552 | EllaElliChicago.com
Sky's Cloud 9 Lounge – Grand Forks, ND
For a special night out with drinks and small bites, Cloud 9 Lounge at Sky's fine dining restaurant is a must try. After stepping off the elevator to your oasis in the sky, you'll be met with spectacular views from the indoor balcony and tall windows. The lounge menu hosts wine, beer, handcrafted cocktails, whiskey, sandwiches and small appetizers for noshing. There are private sectionals for you and your other half to cozy up for intimate conversation. Lounge seating is on a first-come, first-served basis.
322 Demers Ave., Grand Forks, ND 58201 | (701) 746-8970 | SkysCloud9.com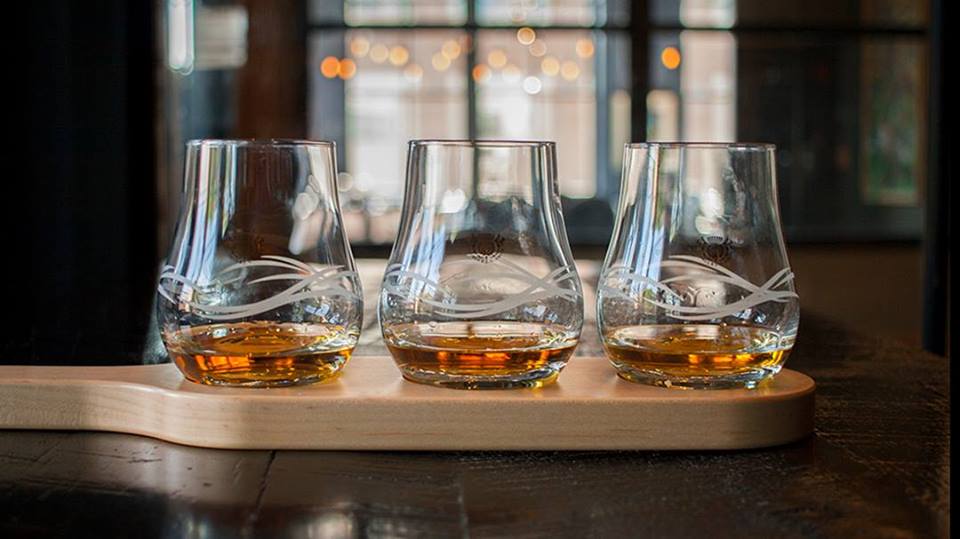 82 Queen – Charleston, SC
Expect southern charm and hospitality abound at 82 Queen. This restaurant boasts eleven antiquated dining areas throughout three buildings. The best seating in the house has to be the courtyard, complete with an inviting Magnolia tree. Nestled to themselves, three separate courtyard tables for two are each surrounded by green plants and lighted trees to revel in mild weather no matter the time of day. Dishes are made with local ingredients using homegrown techniques for a unique culinary experience. The lunch, dinner and brunch menus are comprised of fare you'd expect in the deep south! She-crab soup, shrimp and grits, fried green tomatoes and many other selections. The libations are far from lacking at this quaint establishment featuring cocktails, wine, beer, whiskey, bourbon and scotch.
82 Queen St., Charleston, SC 29401 | (843) 723-7591 | 82Queen.com
Giardina's – Greenwood, MS
Head to the Mississippi Delta for a historic dining experience dating back to the 1930s. Giardina's was founded by Joseph Giardina in 1936 and still lives on today continuing the tradition of sophistication. Part of the Alluvian Hotel and Spa, Giardina's serves up mouthwatering seafood, beef, poultry and pasta dishes complemented by conventional sides and drinks. What sets Giardina's apart from other fine dining establishments is the 14 completely private black curtained booths perfect for a memorable experience. Dine clandestinely on a scrumptious dinner and retreat to a posh room at the Alluvian after.
314 Howard St., Greenwood, MS 38930 | (662) 455-4227 | Giardinas.com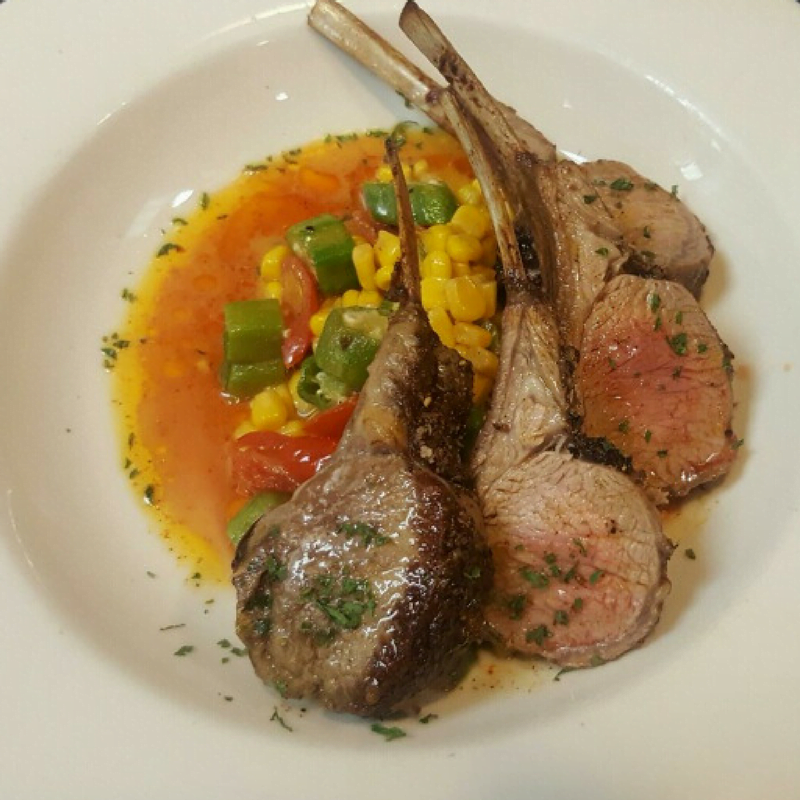 Casa La Femme – New York City, NY
Immerse yourself in Egyptian culture and cuisine without ever leaving the U.S. at Casa La Femme in the Big Apple. It's been featured in New York Magazine, New York Times and on Bravo, to name a few. The seductively romantic atmosphere will provide a distinctive date night encounter. Indulge on the warmth of spicy dishes that construct both the pre-fixe and a la carte menus. You'll find plenty of options for a choice refreshment from the specialty cocktail offerings. Guests can choose to be seated in the privacy of an indoor tent structure full of rich fabrics. And live belly dancers entertain diners with sensual moves and music every night.
140 Charles St., New York, NY 10014 | (212) 505-0005 | CasaLaFemmeNY.com
Bistro Cacao – Washington, DC
French cuisine is known for its creative variety of spices and herbs, and that is exactly what you can expect to find on the menu at Bistro Cacao. Not far from Capitol Hill and Union Station, this bistro serves traditional meat and vegetarian recipes with a modern twist. Its home is a historic building boasting an old European vibe. Aside from the outdoor patio and indoor seating, separated booths enhanced with red curtains will give you and your soulmate added seclusion and privacy. These booths include high wingback chairs for utmost comfort. A perfect spot to sip fine wine while you dine together.
320 Massachusetts Ave., Washington, DC 20002 | (202) 546-4737 | BistroCacao.com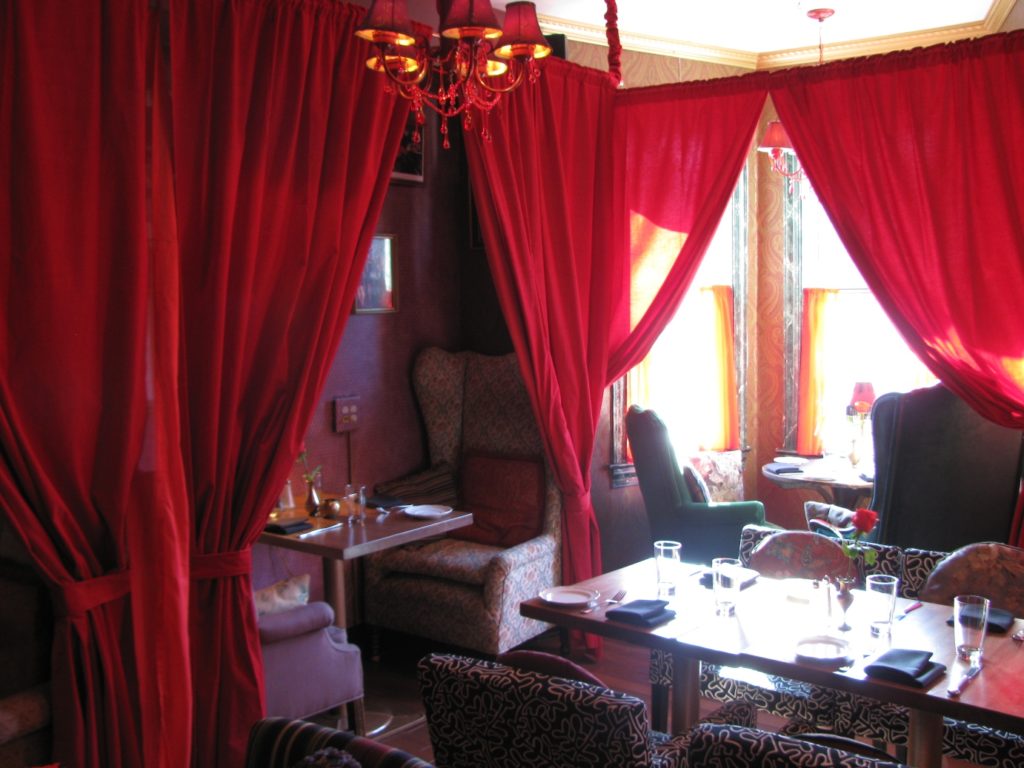 Aya Sofia – St. Louis, MO
Turkish… Mediterranean… Lebanese… These are the flavors, aromas and atmosphere style you will discover at Aya Sofia. This place has been open since 2005 and has since received many accolades from publications and online review sites like OpenTable. While there are a few American dishes sprinkled within the menu, most dishes are from Turkish descent. Inside this international eatery, you'll see booths separated by wooden screens reaching to the ceiling and curtains allowing you to eat your way through the meal almost covertly. Every Wednesday, the restaurant's sommelier provides presentations, suggestions and flights of wine. Be sure to bring your loyal companion on nice days. Well-mannered dogs are welcome on the outdoor patio.
6671 Chippewa St., St. Louis, MO 63109 | (314) 645-9919 | AyaSofiaCuisine.com
Crescent City Steaks – New Orleans, LA
Crescent City Steaks in The Big Easy is well-established (in business for 82 years) and proud of their freshly made-to-order steak dishes. They claim to have invented the infamous "New Orleans style" of cooking steaks in sizzling butter. The menu is a true steakhouse experience with steaks, salads and sides as the main offerings. Aside from the old-world atmosphere and delectable meats, private curtained booths are available for reserving. Each dimly lit booth has brown draping curtains to close off the rest of the world. It's like dining at home but with wait staff!  
1001 North Broad St., New Orleans, LA | (504) 821-3271 | CrescentCitySteaks.com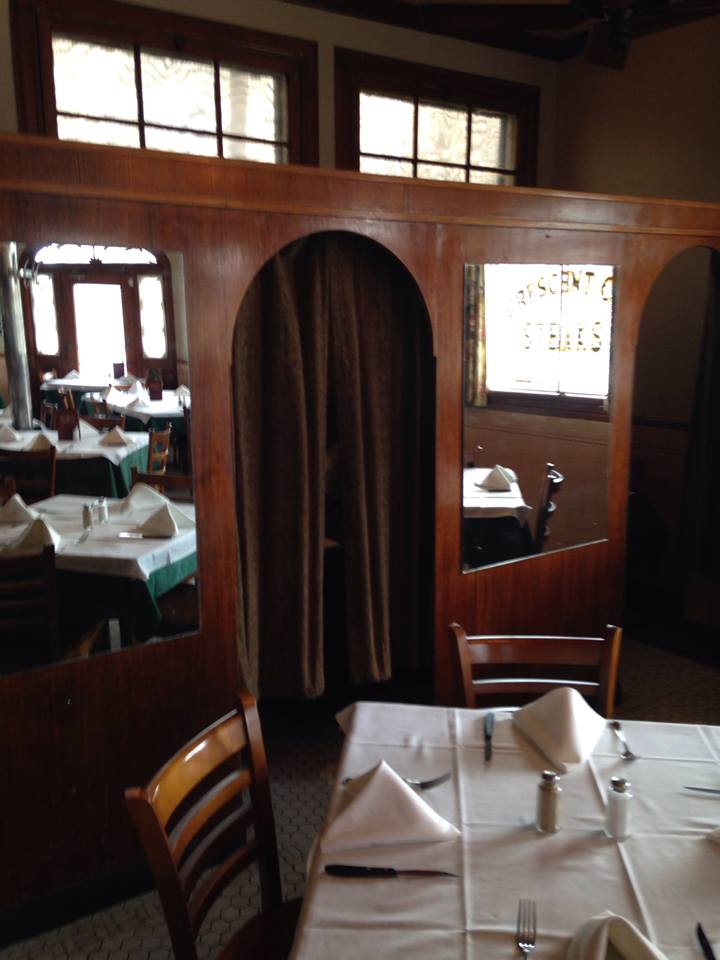 Perry's Steakhouse and Grille – Dallas, TX
While Perry's Steakhouse and Grille has several locations, you'll want to go where it all began in a now trendy area of uptown Dallas. Started as a butcher shop and deli, it is "now known as one of the country's premier, award-winning steakhouses" according to their website. The decor is contemporary with a dash of traditional charm for a welcoming environment to mingle with your love. Speaking of mingling with your love, you'll want to reserve the private booth for two here. The curtains are tied back for semi-seclusion or pull them shut for complete privacy. Either way, you know you'll have great company to match the great food and drinks.  
2000 McKinney Ave., Suite 100, Dallas, TX 75201 | (214) 855-5151 | PerrysSteakhouse.com
Feature photo credit: Casa La Femme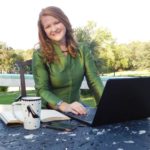 Erica Thomas is a freelance writer regularly contributing to Date Night Guide and Orlando Date Night Guide, while also managing her roles as a wife and homeschooling mom of two small children. She is a romantic at heart who flourishes with adventurous activities and travel (and, of course, date night).