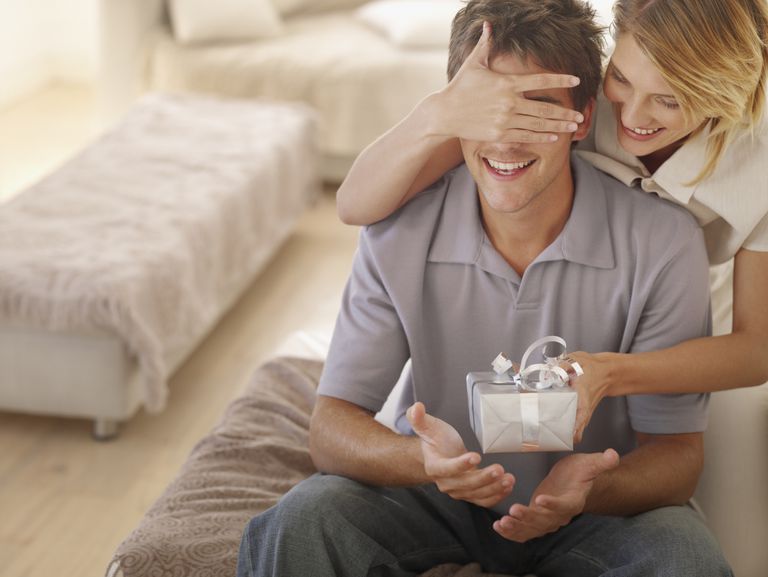 Perhaps you whisper "I love you" every night but love, as they say, is a verb. We need to show it with our actions, perhaps with a heartfelt gift that exudes thoughtfulness and effort. Knowing that he/she has taken the time to hunt for the perfect token of appreciation can mean much more than the gift itself. And, maybe, you're in need of returning the favor (in gift-wrapped form). If you're looking for a genuine gift to show just how much you truly care, here are items from the heart to present your love.
Powerful Love Kit
Consider yourselves to be a crafty couple? Read on! If your partner is set to have a busy day at work or is at home looking after the kids, make him/her a "survival kit," stocked with a few special things to help him/her power through the day. It can be filled with even the littlest of tokens to make bring about a smile, like a baggie with his favorite coffee or her favorite cookies. Maybe it's a magazine, a bottle of wine and some bubble bath (+ a do-not-disturb sign!). Not only will your mate feel excited to have an enjoyable break plan at the ready, but he/she will affectionately think of you while enjoying the kit's contents.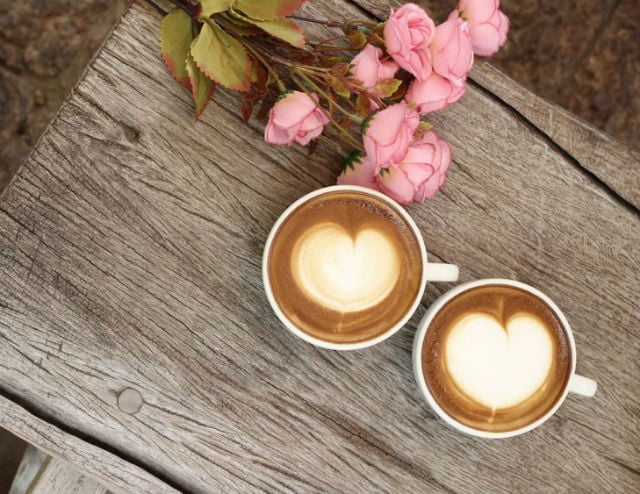 Love Tokens
R.E.M. once sang, "…with love comes strange currencies." Without a doubt, any partnership requires some give and take so why not use a tool to make some of the giving (and taking) much more fun. These love tokens are the perfect trinkets for such an effort. With many designs and themes to choose from, you're sure to find one that's meaningful to you both.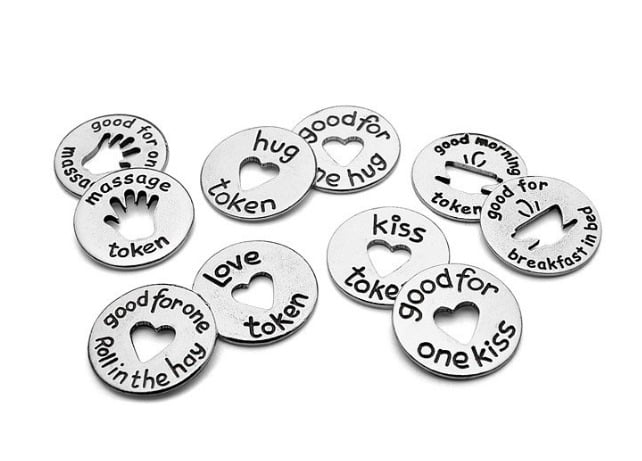 Matching Jewelry
If you share an affinity for bling there are plenty of options for couple-focused matching jewelry, from necklaces to key rings. Since you're unique people, the jewelry doesn't have to be exactly the same; perhaps match color and/or style. Matching watches (men's or women's) are nice, especially for a special occasion. If you want to go the extra mile, engraved pieces with your anniversary date, initials or a heartfelt message.
Personalized Board Games
If your idea of a fun date night at home involves snacks and connective games, then there's no better gift than a personalized board game. You can create customized Monopoly boards (via CustomizedbyRachel on Etsy) to include you and your partner's favorite places, photos and even personalize "Chance" and "Community Chest" cards. And UncommonGoods.com also has customizable Jenga and Connect Four. To really up the fun factor, make your own treasure trail to do together one evening around your house or local outdoor space. Trust us, it'll beat a night at the movies!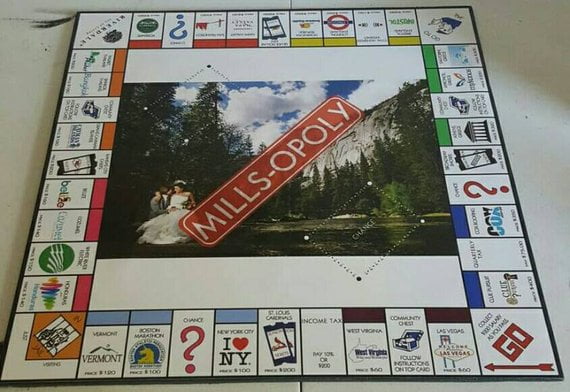 Frame a Favorite Book
A lot of people have a favorite book and likely a favorite quote or page. Frame your partner's favorite page in a vintage frame to display on a desk or order a personalized print of their favorite quote. He/she will really appreciate the thought behind it and get a lasting keepsake of something cherished. Or, your bookworm may love a Heart Book Box containing a hidden hand-cut heart to store jewelry or other special mementos.
Love Notes
The What I Love About You by Me book simplifies the art of writing love notes. Use this small hardcover book to pen (well, fill-in-the-blanks) various statements.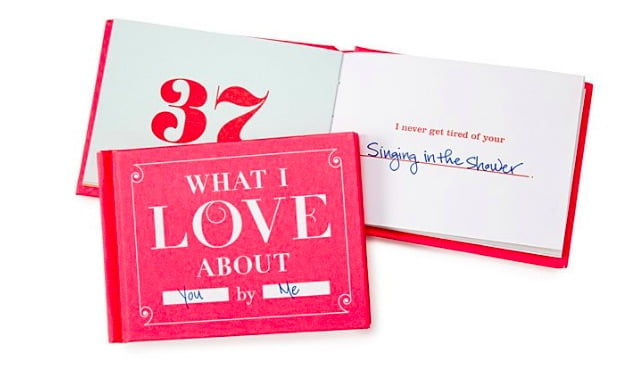 Want more? Read our blog, "14 Unforgettable Gifts for Couples."
__________________________________________________________________________
Feature image courtesy of www.verywellmind.com
About the Author
Natalie Wilson is a lover of writing, nature and tea. Follow her on Twitter (@NatWilson976).