We're on the verge of wedding season, which means time to snag that perfect, swoon-worthy find for that special couple in your life. Check out these super fun, matchy-matchy items and commemorative gifts for couples.
Road Map of Your Love
Chart the road map to your wedded bliss with this special customized art piece.
Mr. & Mrs. Ring Holder
He put a ring on it (Beyoncé would approve), now you both can keep your rings safe while showering, cleaning, sleeping, etc.
Matching PJs
Lounge in these super cute and soft matchy-matchy pajamas!
Picnic & Wine Basket
A romantic picnic for two is still among our favorite date nights. Picnic and wine baskets stocked with plates, glasses and more simplify the experience so you can focus on each other.
His and Hers Key Holders
Humor is "key" in a relationship… lock up confusion over whose key set is whose.
Date Night Bucket List
This kit for couples features a variety of prompts for new "date night" ideas.
Rememory Board Game
This game invites you to revisit the moments that defined your life and/or relationship. Recap your memories to re-tell your great love story.
Intersection of Love – Photo Print
Commemorate the moment your paths first crossed with this personalized art piece.
Funny Pillowcase
Let's be honest… "Pillow talk" is not always intimate or sexy but focused on ownership of bed sheets and space. These linens are awesome.
Mr. Right / Mrs. Always Right Towels
Wash away any confusion of who is always right with these drying towels.
Handmade Genuine Leather Matching Bracelets
These trendy unisex bracelets are customizable.
Couple's Coffee Mugs
A coffee date for forever? Sure, I'll drink to that!
His & Her Bottle Cap & Wine Cork Holders
Get crafty with your love making this fun and functional DIY bar accessories.
Beauty and The Beard Glasses
For those who prefer a toned down matchy-matchy feel, drink up this playful glass combo.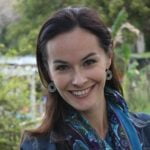 Nancy DeVault is the managing editor of Date Night Guide and a contributor to publications such as Babble, AmeriDisability Services Magazine and Orlando Magazine. She enjoys outdoor adventures with her husband and toddler.