Attention gentleman…
Actions speak louder than words… as they say. So, a simple yet sincere gesture by a man can remind a woman just how much she's loved. And the element of surprise doesn't hurt either when displaying such devotion. Guys: There are dozens of ways to make your lady swoon, but here are twelve of the simplest ways to make her feel loved.
Really Listen
Hear this, men: Women don't always want you to solve their problems but rather listen and validate their feelings! Let your woman vent and withhold that gut reaction to offer your solution. Just really listen and acknowledge her feelings.
Post-It Notes
Sex and the City fans went crazy when Carrie's man, Burger, broke up with her via an emotionless "post-it" note. Yup, that was an epic fail but post-it notes can actually achieve the opposite with a relationship win. Write short but sweet love notes on post-its and, then, cleverly stick them in unexpected places. For example, post "You have the most beautiful smile" on her makeup bag, "You're the most dazzling person I know" on her jewelry box and "I'd go anywhere with you" on the key ring. Her heart will melt with every personalized sheet.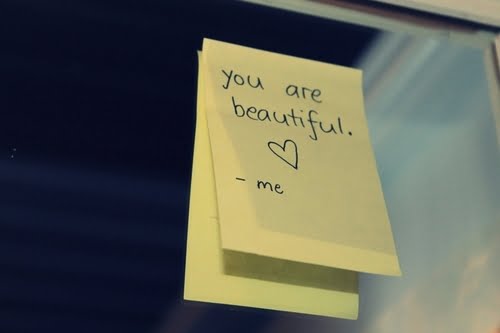 Tender Texts
Daily texts to your love likely center on logistical arrangements, like who's picking up the kids or dry cleaning and what's for dinner. Text a complimentary one-liner, such as "You look so beautiful in that dress today," "You're the smartest person I know" or "I love everything about you!"
Thoughtful Gifts
Presents don't need to break the bank. Sometimes small yet meaningful trinkets are priceless offerings. For example, lately, I've struggled to balance work-life with motherhood and, so, my husband gifted me a leather keychain etched with "Super Duper Mom." Simple and silly, but that small token gifted me big-time encouragement and much needed support.
Gentle Touch
Intimate embraces don't have to be reserved for the bedroom. I'm not talking major PDA, but rather subtle touches of affection. In the car, reach over to grab her hand; while watching television, lean over to kiss her temple; or amidst chores, pause to snag a hug.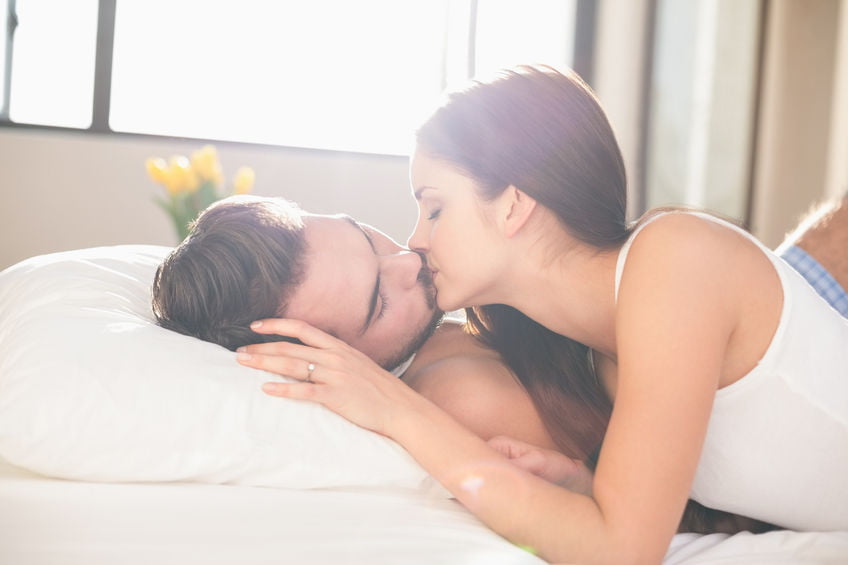 Lend a Hand
No one likes doing chores but, occasionally, take on some of your woman's tasks as a labor of love. Fold the laundry, empty the dishwasher, sweep the floor or shift anything from her to-do list to yours. Maybe literally fuel love by filling up her gas tank to save her a trip. She'll definitely brag to her gal pals that you stepped up to vacuum (or whatever).
Watch a Chick Flick
Let your love control the remote and even pick a chick flick. She'll think you are a converted romantic if you're willing to watch a sappy rom-com to her delight. And, maybe you'll finally be able to admit that The Notebook really is the greatest movie ever!
Plan Date Night
It's commonly understood that date night helps couples stay connected. But planning date night shouldn't be just another task on your love's already lengthy to-do list. Handle date night plans from start to finish – book the babysitter, stop by the ATM for cash, make reservations, find a creative outing/event, etc.
Nest
Dressed in her uniform yoga pants and messy bun, treat your beauty to a beautiful at-home date night. Sure, a romantic restaurant makes for an amazing night out but a chance to nest can be the best. Simple, quality time together awaits with board games, stargazing, sensual baths and more.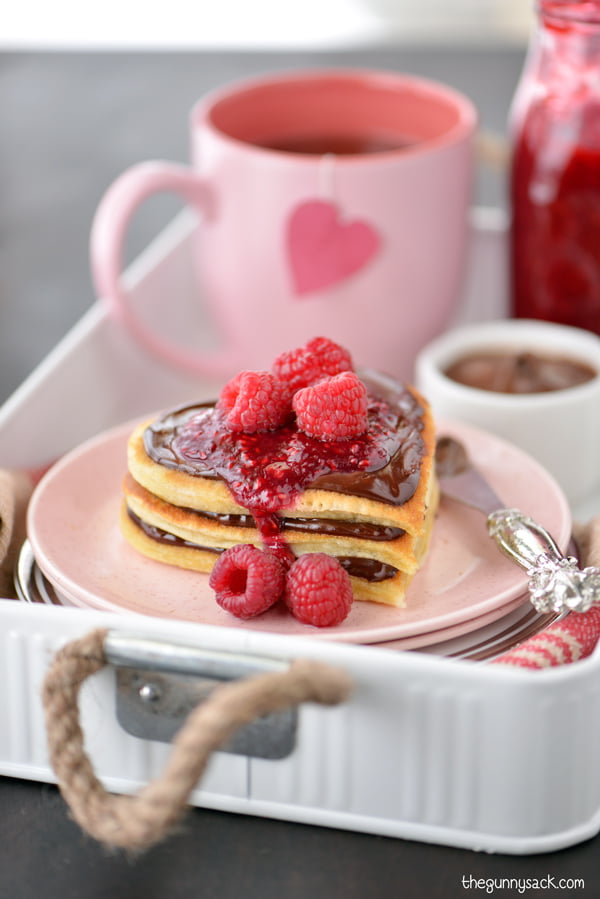 Schedule a Girls Night Out
Treat your lady to a ladies night! Text her gal pals to coordinate details and send her off for a guilt-free night of ladies-only laughs.
Breakfast In Bed
Breakfast is the most important meal of the day, and it can be the most romantic too. Your partner will eat up an unexpected breakfast-in-bed room service treat.
Get the Last Word
Say the words "I love you" every chance you can… before you leave the house for work, at the end of a phone call and as you turn off the lights at bedtime. Yes, actions can speak louder than words but don't forgo verbalizing how much you love your lady. She needs to hear it… and often!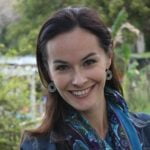 Nancy DeVault is the managing editor of Date Night Guide and a contributor to publications such as Babble, AmeriDisability Services Magazine and Orlando Magazine. She enjoys outdoor adventures with her husband and toddler.