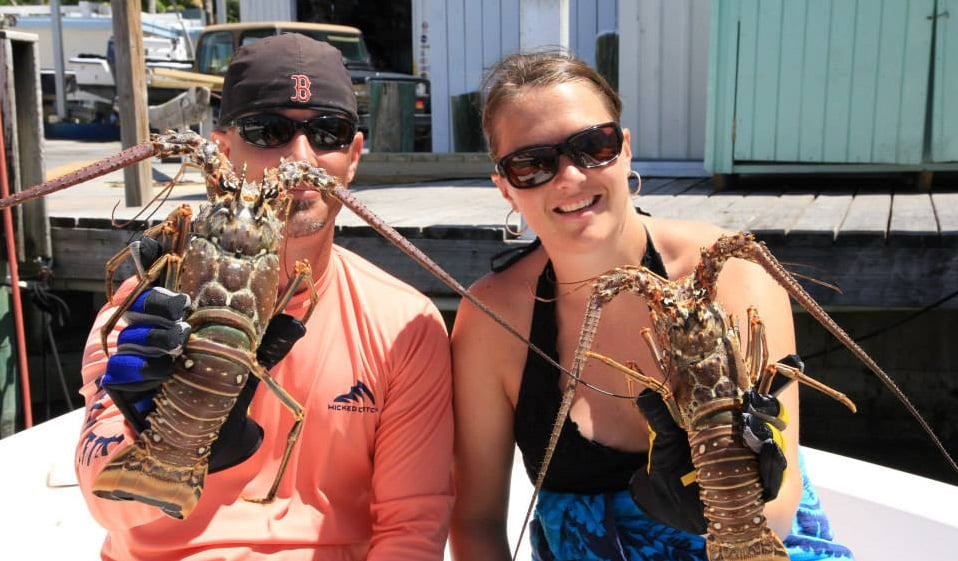 A table for two at a seafood restaurant is divine. But seafood lovers can dive deeper into date night with wild aquatic adventures. You'll reel in much more than the catch of the day with date night fun on the open water! Be sure to check state regulations for fishing licensing and limits on size and quantity.
Crabbing
For a pinch of foodie fun, set your own crab trap or hook up with a guide. According to WhereToCrab.com, you can use a trap to crab either off a boat (via guide or personal vessel) or even off of a public pier. Your bait? Chicken necks! There are tons of hot spots nationwide for crabbing in Connecticut, Delaware, Florida, Louisiana, Maryland, Massachusetts, New Jersey, New York, North Carolina, South Carolina and Virginia.
Eat up edible education with Outer Banks Restaurant Tours in Corolla, North Carolina with the Blue Crab Kayak and Cook experience. The first course is a kayak adventure led by Kitty Hawk Kayaks in the Maritime Forest of Kitty Hawk. You'll explore the natural habitat of the blue crab and, once you've built up an appetite paddling, your second course awaits in the kitchen of Outer Banks Epicurean where you'll learn how to prepare crab and, of course, feast. Still feeling crabby? Head south to the Coastal Discovery Museum in Hilton Head, South Carolina for the Blue Crab Discovery Tour to learn how to harvest, clean and cook blue crab.
Dish… Embrace a crabby mood with an at-home date complete with crab cakes.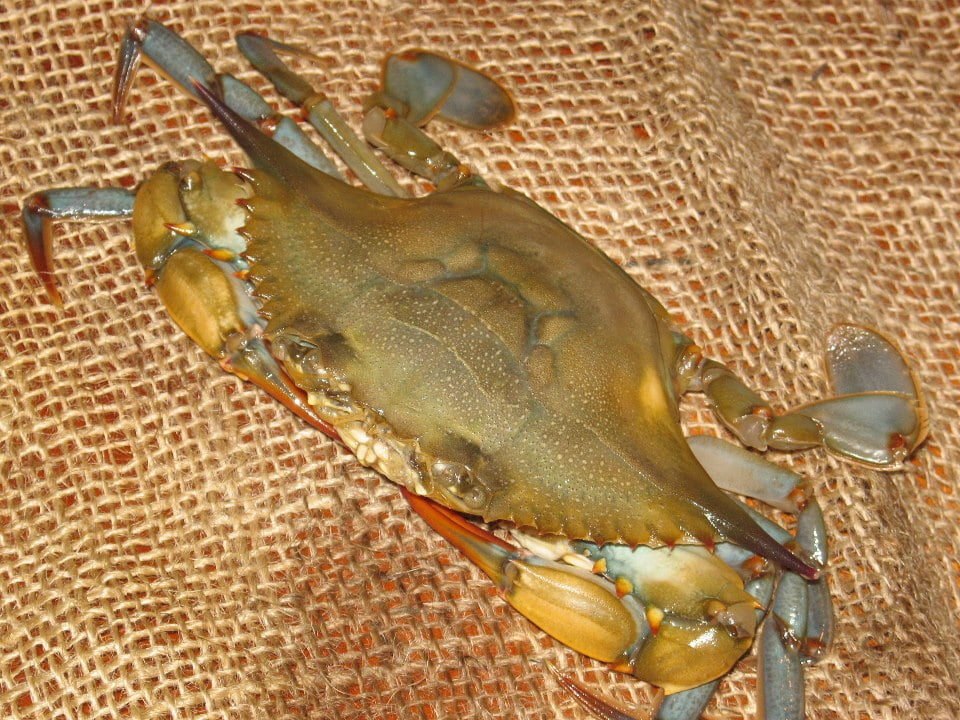 Lobstering
It's a classic north versus south battle: seafood style! American (aka Maine) lobsters have large front claws and are often called cold water lobsters due to their northern habitat. Florida Spiny (aka Caribbean) lobsters are clawless with long antennas and harvested in warm waters.
With the boat's name setting the course for the day, book a Maine lobstering tour with Lucky Catch Cruises. During the 90-minute trek on Casco Bay, you'll pull taps and learn the difference between hardshells, shedders, shorts, culls and keepers (um, because we don't know ourselves). If you're a fan of "the chase," Florida Keys Eco Tour operates a lobster charter in Islamorada, Florida (known as the Sportsfishing Capital of the World). Outfitted with snorkel gear (yes, awkward diving masks are sexy date attire), swim down to lobster holes with your partner for a little underwater "tickle" – seriously… that's a legit lobstering tactic. One diver tickles the crustacean using a lobster stick and another uses the net to catch the lobster.
Dish… Use your fresh catch to cook up a lobster roll prepared with either Spiny or Maine lobster meat.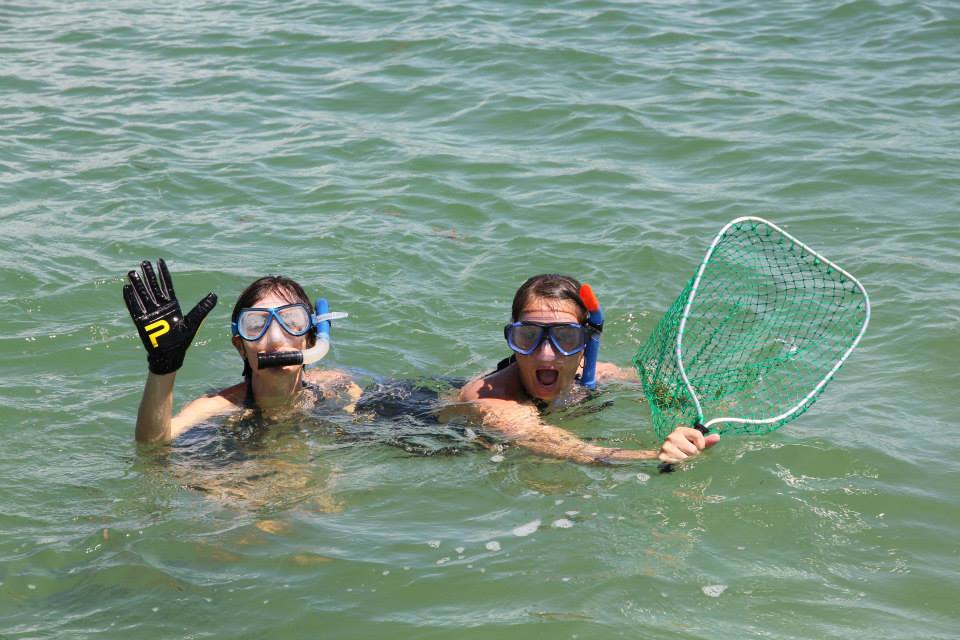 Scalloping
The Gulf of Mexico is loaded with treasures… we're not talking about pirate loot but rather one of the crown jewels of seafood: scallops. Along the west coast of Florida, from the Panhandle to Tampa Bay, you can enjoy one of the easiest (and tastiest) seafood hunts during a season typically spanning July to September. Get the scoop from Tracy Newton, aka The Scallop Hunter.
Make a weekend of it at Plantation on Crystal River on Florida's coastline. Their scalloping package includes accommodations, breakfast and a charter. They describe scalloping as "an Easter egg hunt while swimming above shallow saltwater grass flats."
Dish… Nibble on yummy scallop sliders with bites of fresh ginger, cilantro and lime juice.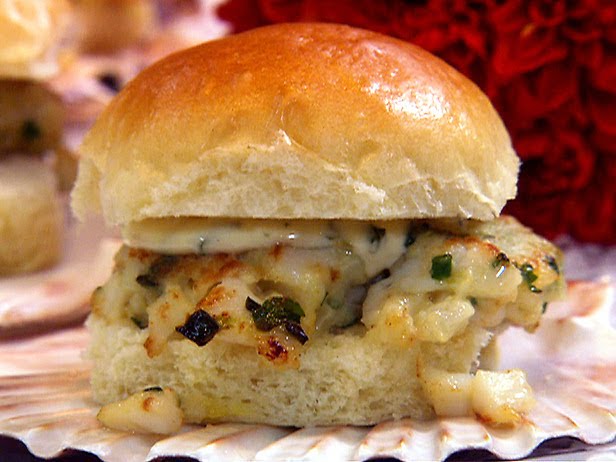 Shrimping
Shrimp are commonly used as fishing bait, but recreational shrimping is a fun activity in and of itself. From the west coast in Washington to the east coast in Florida (and plenty of spots in-between), you can bait date by shrimping with a cast net off of a dock, pier or boat, or with a butterfly net wading in water ─ typically with better luck at low tide.
Not ready to shrimp without guidance? Alabama Coastal Charters runs a shrimping charter for seafoodies to net shrimp and sort catch, which may also include squid, crabs and other creatures. Or, of course, you can tune into shrimp basics with a movie date night watching Forrest Gump!
Dish… Shrimp are best for a kissable seafood boil for two.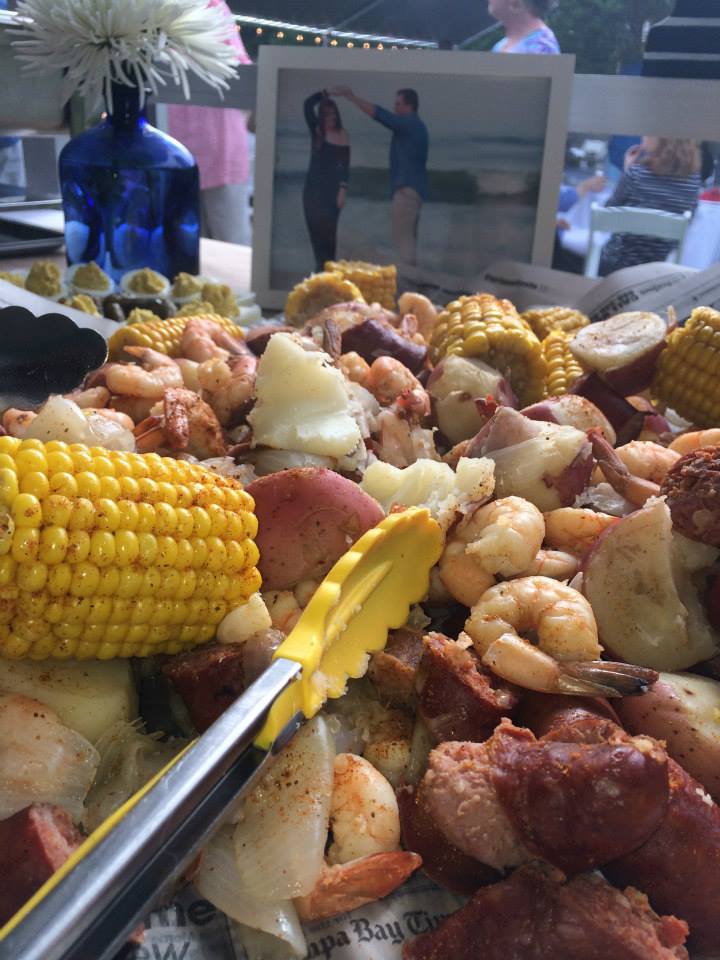 Fishing
There are different types of fishing – deep sea, backwater or flats fishing, beach fishing, pier fishing, fly fishing, etc. A fishing date can be simple and relaxing – just grab a couple of poles, bait and a cooler and let your feet dangle off the pier as you watch the sunset beside your date. Or, rev up a fishing date alongside an experienced captain for the charter experience of your choosing, from snapper to shark.
Dish… On #TacoTuesday or any night of the week, fish tacos spice up at-home date night!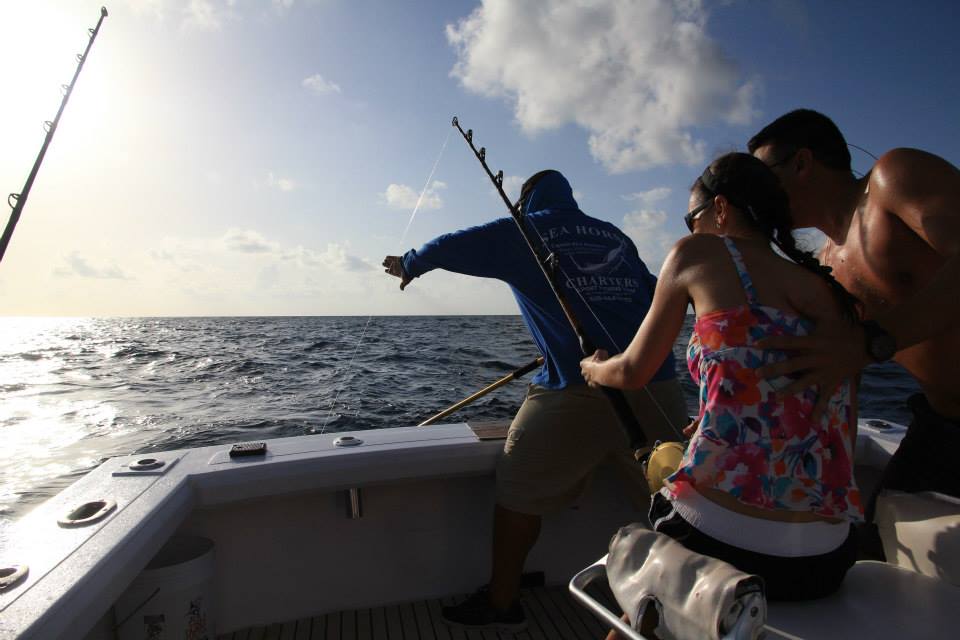 Feature image: Steven & Rebekah Tolbert lobstering with Florida Keys Eco Tour.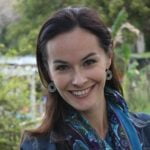 Nancy DeVault is the managing editor of Date Night Guide and a contributor to publications such as Babble, AmeriDisability Services Magazine and Orlando Magazine. She enjoys outdoor adventures with her husband and toddler.