Located on Florida's Gulf Coast, St. Petersburg, nicknamed the Sunshine City, is an ideal destination for a short weekend getaway or weeklong stay. Thought of by some as mainly a beach town, St. Pete provides visitors so much more. Yes, there's the beach, but there's also the world-famous Dali Museum, watching your favorite musical act in concert at Jannus Live, biking the Pinellas Trail and dining like a local. The possibilities are endless in this versatile city.
STAY
Welcoming guests to St. Pete for almost a century, the Don CeSar is the epitome of luxury. Coined the Pink Lady due to its vibrant hued exterior, this hotel has housed iconic guests such as F. Scott Fitzgerald, President Franklin D. Roosevelt, and Al Capone. The Don was added to the National Register of Historic Places in 1975.
Experience the lush lifestyle with complimentary cruiser bikes for exploration and a poolside bar for endless adult beverages. You can also swim in style in one of the hotel's two heated pools or in the ocean from their private beach area. For relaxation, the hotel's full service spa and salon, the Spa Oceana, is the perfect place to get pampered. For a more adventurous time, wave runners, paddle boards, and kayaks can be rented.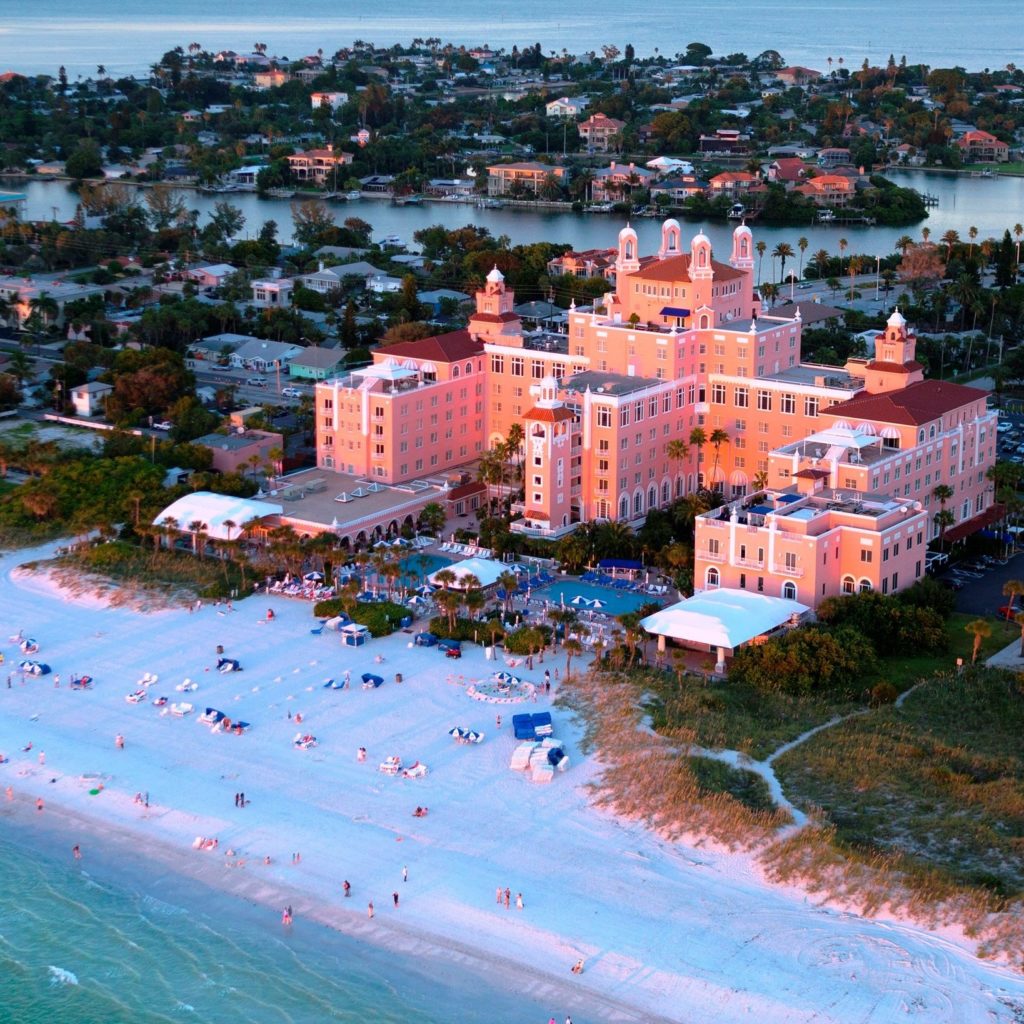 On the flip side, The Avalon gives guests the ultimate downtown experience. This boutique hotel features a retro look with Art Deco style. The hotel is centrally located, making it a short walk or drive from notable locations in the city. St. Pete Beach is an 18-minute drive away, and Tropicana Field (home of the Tampa Bay Rays) is a short 6-minute drive away. The hotel has its own coffee shop, Common Grounds Coffee, serving locally roasted Kahwa Coffee, pastries and other desserts. Relax by the gorgeous pool, and take advantage of the poolside bar for day or night time fun. Make sure to stop by The Tap Room Restaurant and Bar, which has 21 craft beers on tap.
PLAY
For Music Lovers
Catching a live music show should be high on your list when you visit St. Pete. You'll enjoy classic acts such as Tony Bennet, Motown Legends, Broadway and comedy shows, as well as the Florida Orchestra by visiting the Mahaffey Theater. Conversely, Jannus Live houses shows for current touring musical artists and bands. The oldest concert venue in Florida has recently hosted acts such as J. Cole and Seether, and Nas.
For Art Lovers
The Salvador Dali Museum celebrates the life and art of Salvador Dali with its permanent collection containing oil paintings, book illustrations, photographs, sculptures, documents and more. The museum houses an extensive collection of surrealist art and is also home to the Avant-garden, consisting of the West Garden, The Grotto and the East Garden. In the southeast corner, you'll also find the Labyrinth, modeled after the Chartres Cathedral, where guests enter through the center and are then taken around each quadrant before reaching the center. If you visit on a Sunday, take advantage of Mimosas & Masterpieces: Brunch at The Dali, which takes place every Sunday from 11am-2pm and gives you the opportunity to enjoy brunch and drinks followed by a day at the museum. Regular museum admission is $24/person.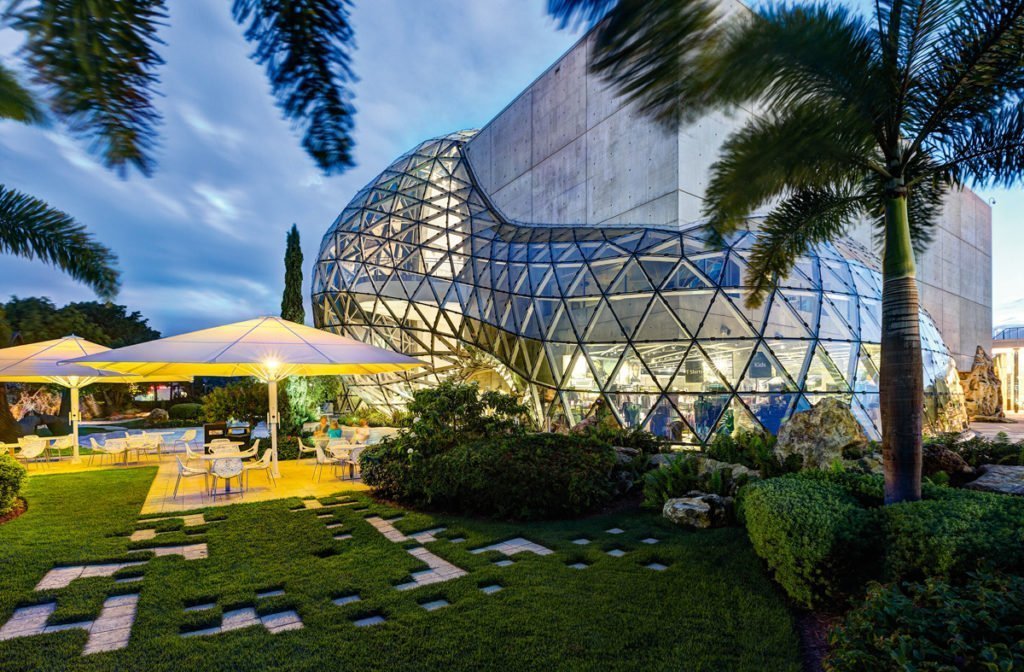 Open since 1965, the Museum of Fine Arts features several exhibition galleries and gardens to explore. The collection ranges from antiques to current pieces, showcasing art from a variety of categories including Ancient World, Asian, African and European. The museum also houses the Mary Alice McClendon Glass Conservatory. The museum is open daily; admission is $17/person.
St. Pete is also home to the Shine St. Pete Mural Festival, an art project culminating in the annual festival that gives both local and global artists the opportunity to show off their artistry around the community. The festival lasts about a week with new mural pieces going up daily, and typically takes place in the fall. A map detailing all 19 murals, locations and artist information can be found here.
For Nature Lovers
Sunken Gardens is a botanical garden as well as St. Pete's oldest living museum. Here you'll find a myriad of tropical plants, waterfalls, flowers, and even some plants and structures that exceed 100 years of age. You can explore the gardens every day except on holidays. Admission is $10/person.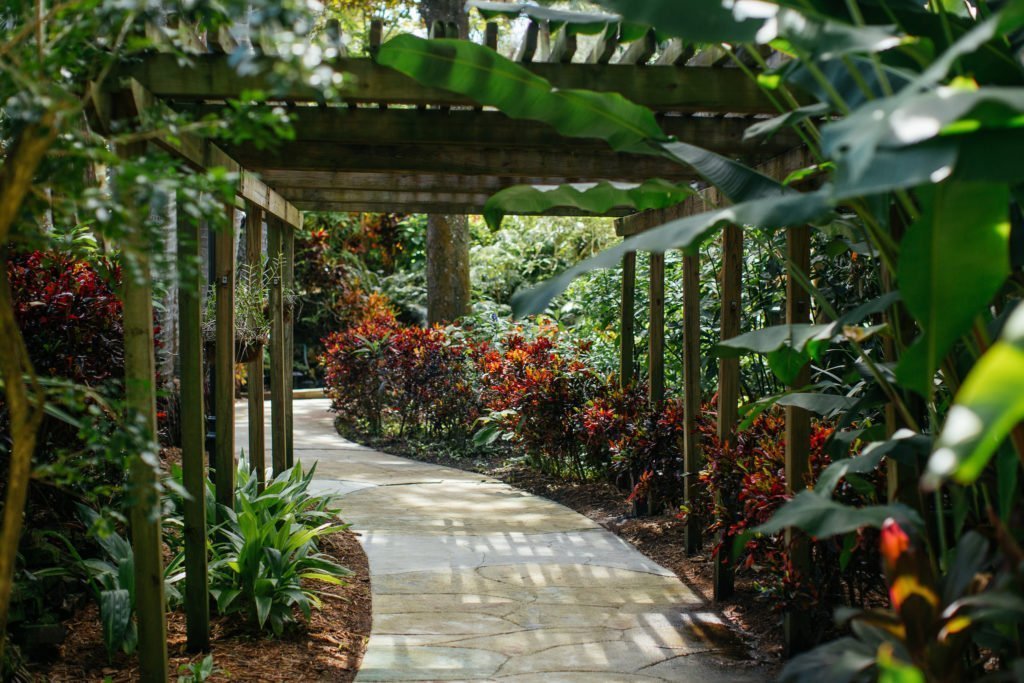 Located about a 7-minute drive from Sunken Gardens is the Gizella Kopsick Arboretum. Originally a city miniature golf course which closed, the area was later proposed and approved to house an arboretum instead. The arboretum was made possible due to a large donation from Miss Gizella Kopsick, a long time palm admirer. Visitors can now enjoy the scenery and tranquility, in addition to information regarding the many exotic and native Florida palms and cycads.
Much like the Urban Trail in Orlando, the Fred Marquis Pinellas Trail was formed on an abandoned railroad corridor. The trail provides a protected area for biking, walking, or skating, and runs from St. Pete to north of Tarpon Springs. While on the trail, you can also enjoy some of the many colorful murals that adorn the buildings around the city. One of the murals you'll encounter on the trail is the SHINE piece created by Oakland artist Hueman, located on 155 17th Street South. If you want to bike the trail, there are numerous Coast Bike hubs located around the city. If you have an account with Orlando's Juice Bike Share, you have an account with Coast already!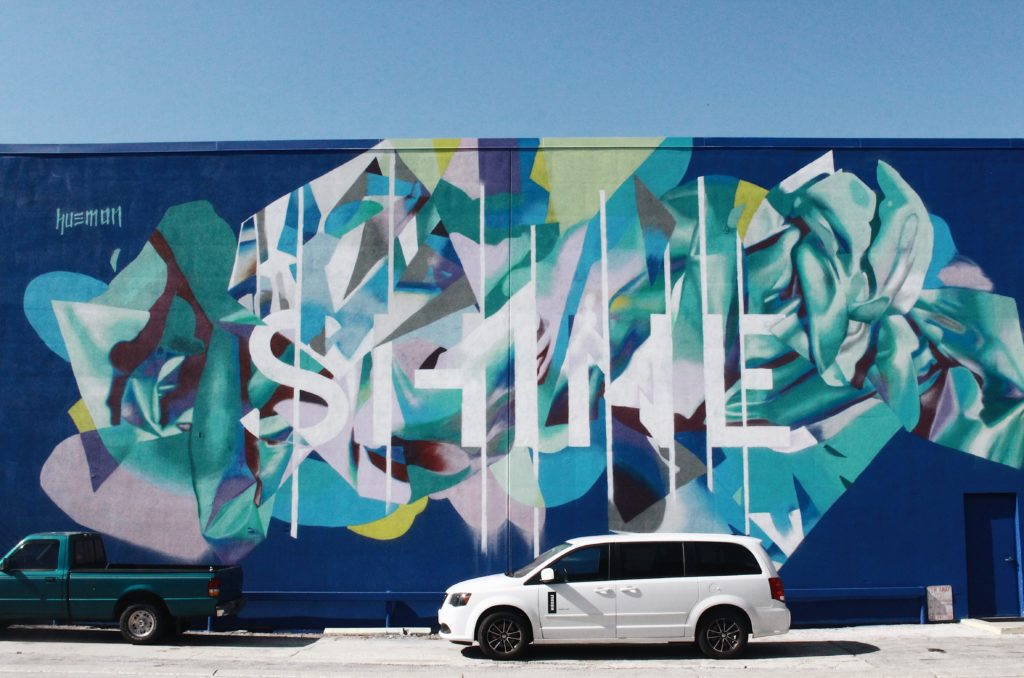 DINE
Visitors may be surprised to find such a multitude of dining options in this beach town. From barbecue to oysters to cuisine from all over, you're destined to find a dish you'll fall in love with. St. Pete's food scene was recently highlighted in Maxim Magazine as "Florida's Must Visit Foodie Destination".
Modern American Classics
Thinking of a relaxed and chill vibe for dinner? Look no further than The Avenue. Their menu includes favorites such as their buffalo style wings or their chicken & waffle sandwich, and you can wash it all down with one of their many cocktail options.
If you're in search of made to order warm, gooey doughnuts, be sure to stop into Mini Doughnut Factory. This Tampa doughnut spot recently opened a second location in St. Pete, offering their heavenly cake doughnuts, doughnut shakes, sundaes and coffee. There are 16 flavors to choose from, or you can create your own customized treats by selecting a flavor of doughnut, icing, topping, and drizzle.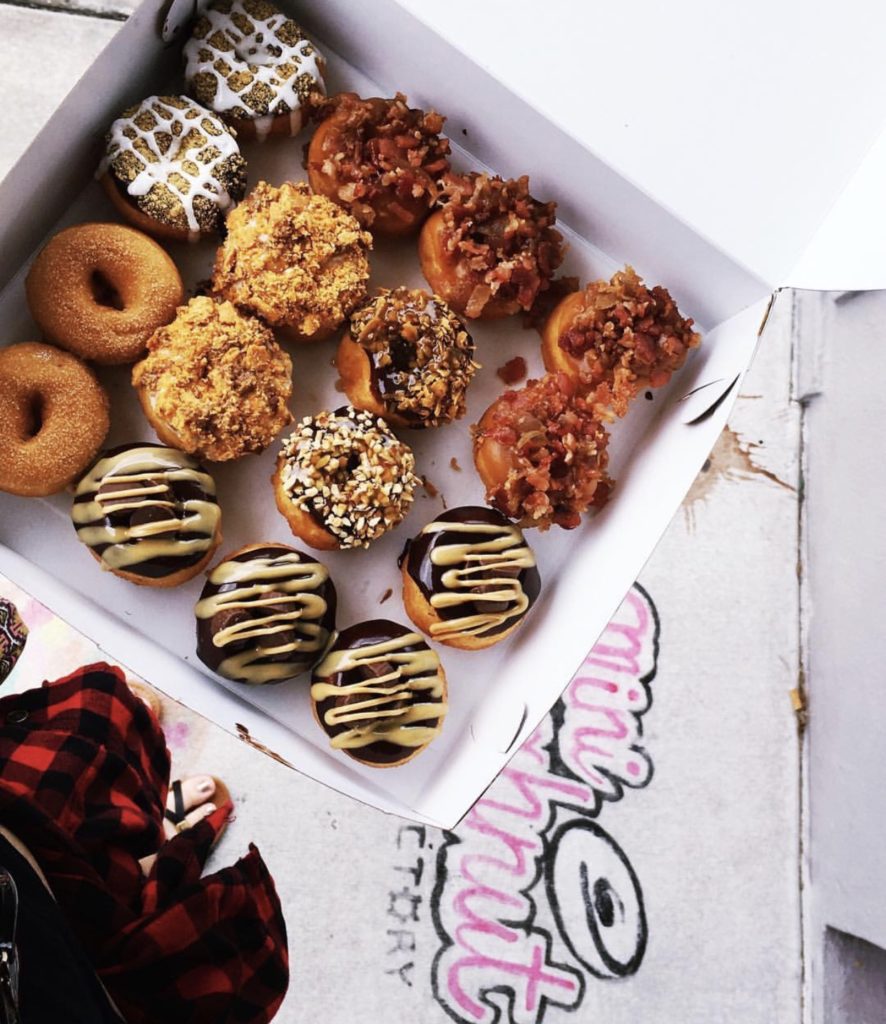 Looking for the best burgers in the Tampa Bay area? Check out Engine No. 9. Their menu also includes hot dogs, wings, and even jerk braised short ribs. The interior is complete with TVs at every table.
Urban Brew & BBQ offers a modern take on BBQ. The restaurant serves a wide selection of national and local craft beer along with scratch made BBQ – including baby back ribs, smoked brisket, and your choice of pulled chicken or pulled pork sliders. Be sure to try the Urban Mac 'N Cheese, and make it a Baton Rouge: pulled pork with your choice of their three BBQ sauces (tangy, spicy, and sweet) topped with a three cheese (smoked Gouda, Parmesan, and cheddar) Mac 'n cheese and breadcrumbs. The dish is cooked to order and is served in the skillet it is baked in.
Cool Local Spots
Locale Market is a great place to stop for a bite while exploring the North Downtown Area or visiting the Museum of Fine Arts. This curated grocery market features a variety of fresh sandwiches, salads, artisan pizzas and burgers, as well as grocery items and wine.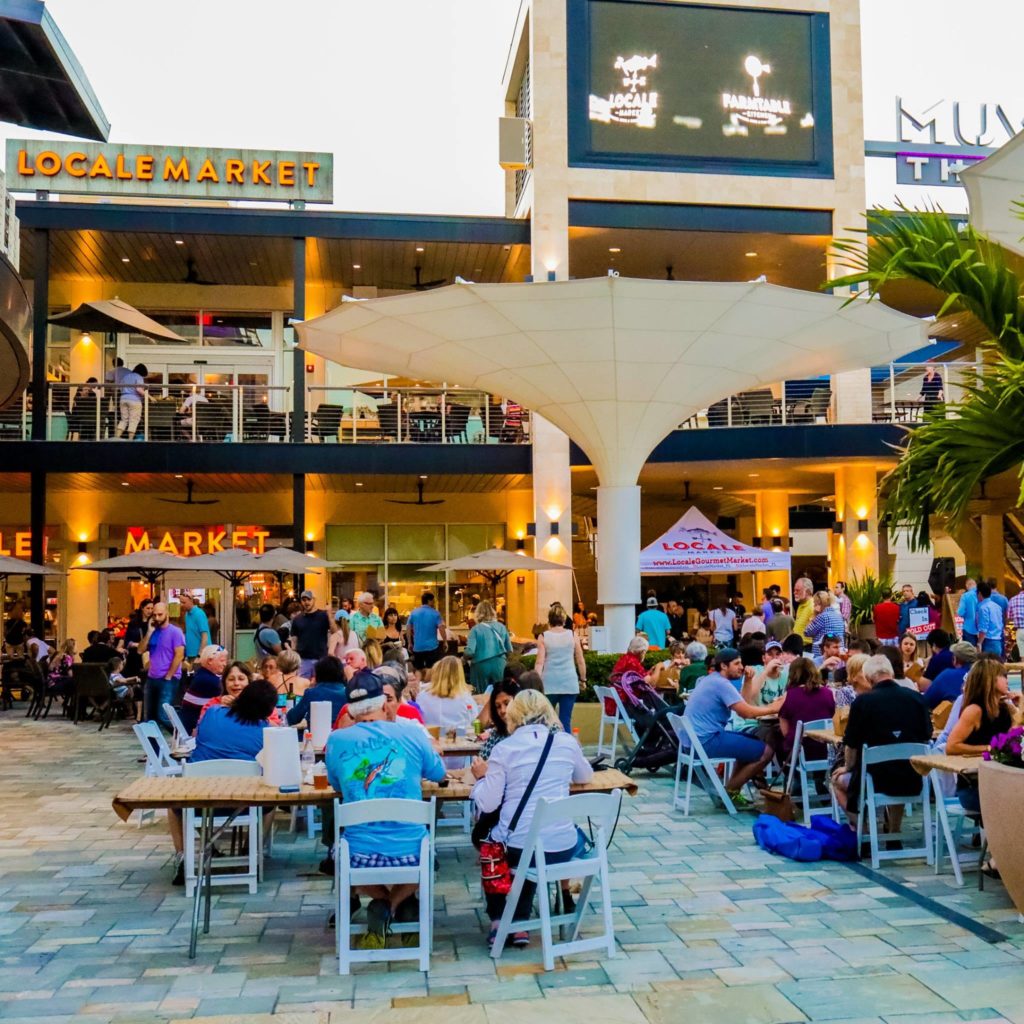 If you really want to eat like a local while in St. Pete, head to Bodega. Located in the Edge District, their no-frills approach, authentic Cuban food, coffee and fresh juices keep out-of-towners and natives returning. Bodega's Cuban sandwich has been called the best in the area.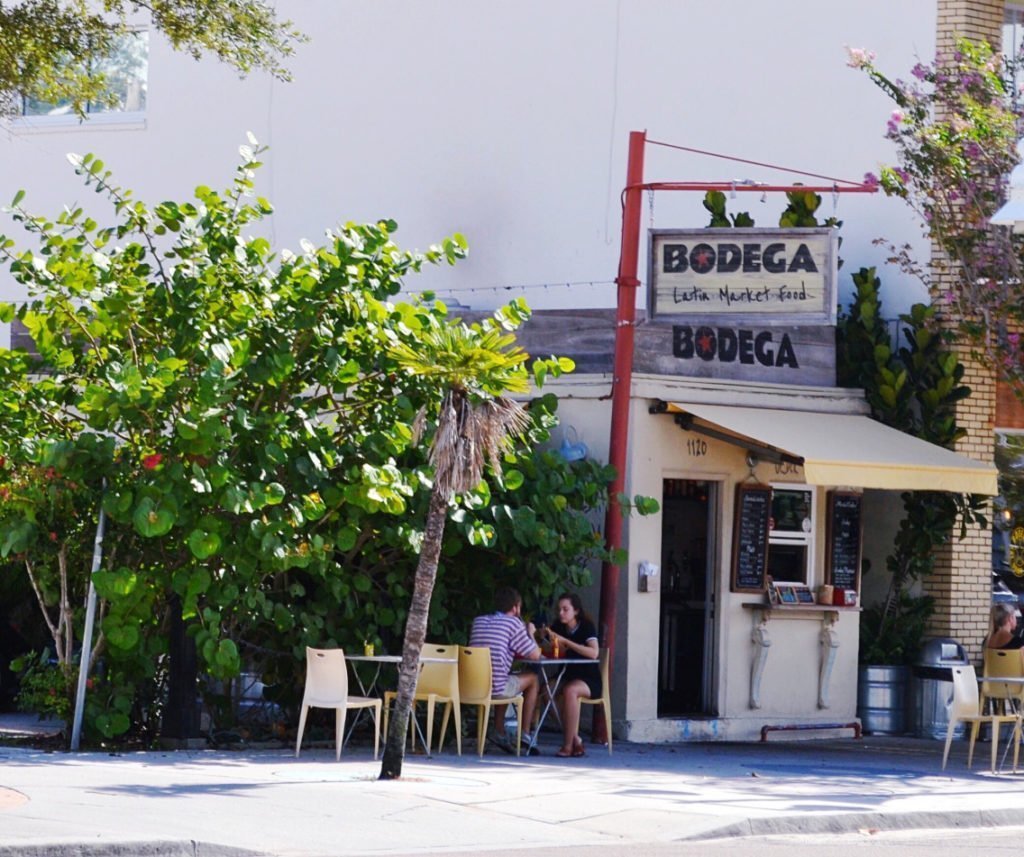 While in the Edge District be sure to stop into Intermezzo Coffee & Cocktails, part coffee shop, part cocktail bar. Coffee lovers can indulge in drinks including cold brew, macchiato, matcha or espresso. Their craft cocktails range from classics, such as the Bees Knees or an Old Fashioned, to fun cocktail flights.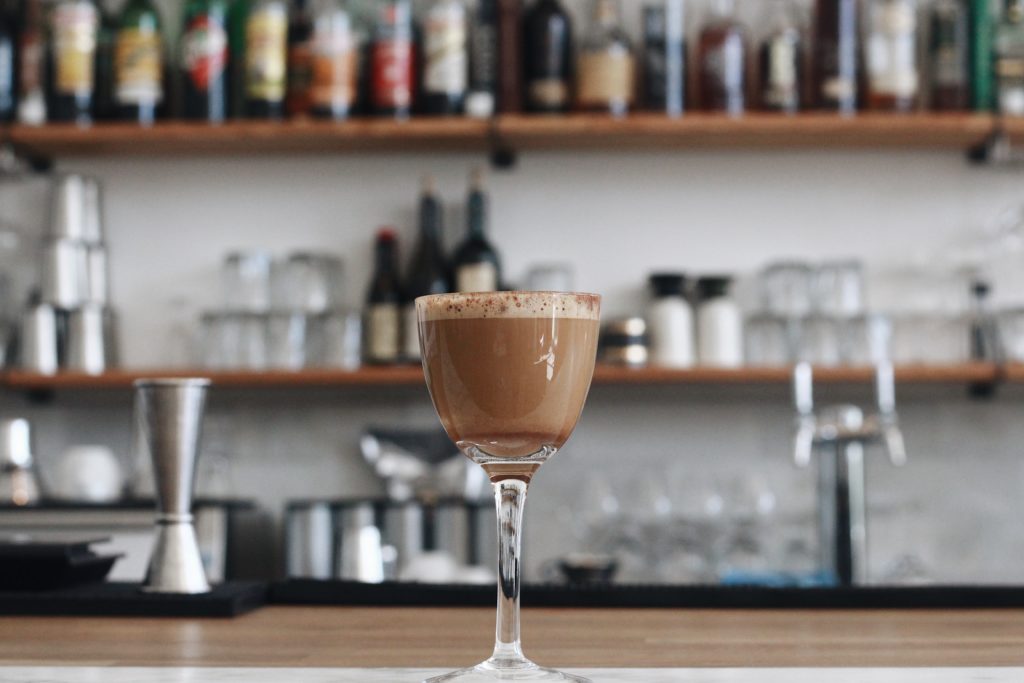 Head over to the Grand Central District for some more caffeine at Bandit Coffee! You won't be the only out-of-towner visiting as Bandit is known to attract coffee lovers outside city limits. From pour overs to espresso, you can't go wrong at this aesthetically pleasing coffee shop.
Editor's note: St. Pete also has an incredible craft beer scene worth exploring. Order a free Gulp Coast Craft Beer Trail map and sip your way through a handful of local craft breweries while you're in town.
KNOW BEFORE YOU GO
The drive to St. Pete will take you about 1 hour 45 minutes from Downtown Orlando. Take I-4 West to I-275 South, then merge onto I-375 East toward Sundial, The Pier.
All images by Arlene Laboy unless otherwise noted.