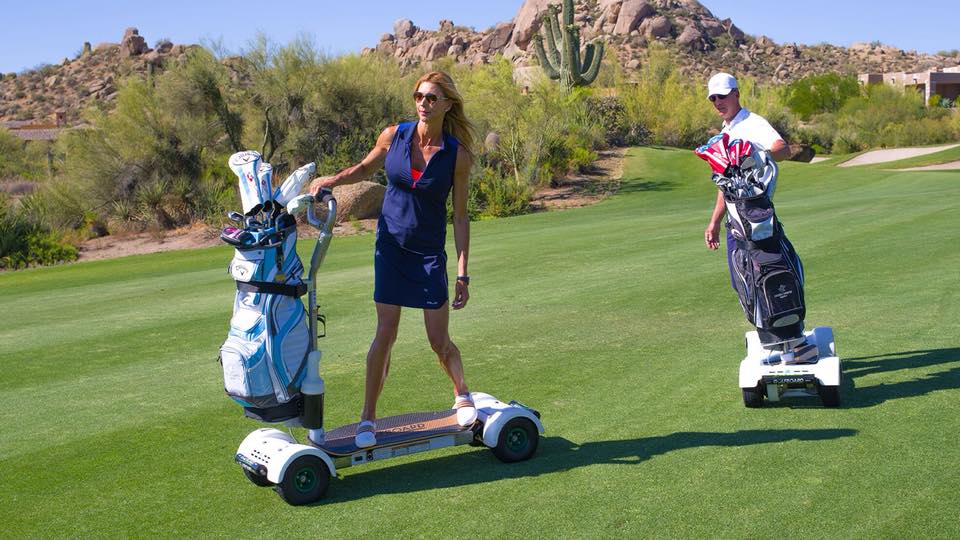 Foursome match-up on the golf course? Nah… tee up for an on-par twosome date night! Whether you're at a professional or amateur status, golf can present a perfect hole-in-one experience for couples. Give it a swing with a standard 18-hole round or mix things up by playing by your own rules! Either way, to score big time fun, check out these cool golf gadgets!
King & Queen of the Green Ball Marker and Hat Clip
You and your love make a great team, of course, but don't be afraid to rule in a friendly battle of golf. JulessJewels on Etsy makes custom golf gifts, like couples ball markers and hat clips.
Emoji Golf Balls
Birdie, bogey, eagle… oh my. Some golf terms are a bit funny, so why not add a little more fun with your golf gear? Whether you most use the kissing heart emoji, thumbs up or another text icon, play up your playful emotions on the green with emoji golf balls.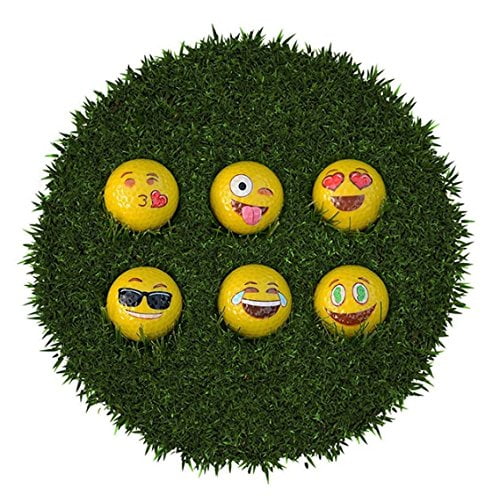 Arnold Palmer Beverages
He earned fame for his skills on the green, but the dearly departed Arnold Palmer also scored with reds and whites… wines that is. Yes, the golf legend inspired several wine varieties, in addition to a boozy version of his classic Arnold Palmer (aka half iced tea + half lemonade). Arnold Palmer Spiked maintains the refreshing combination of tea and lemonade but with 5% ABV.
Boat Golf Shoes
I love the stylish look of boat shoes, don't you? So much cooler than, well, typically golf shoes. Thankfully, Canoos makes men's and women's golf shoes that are both fashionable and functional. And you don't have to worry about packing a change of footwear because you can sport these kicks in the clubhouse, on the course and beyond. Blister-resistant styles ranging from leather boat shoes to canvas sneakers.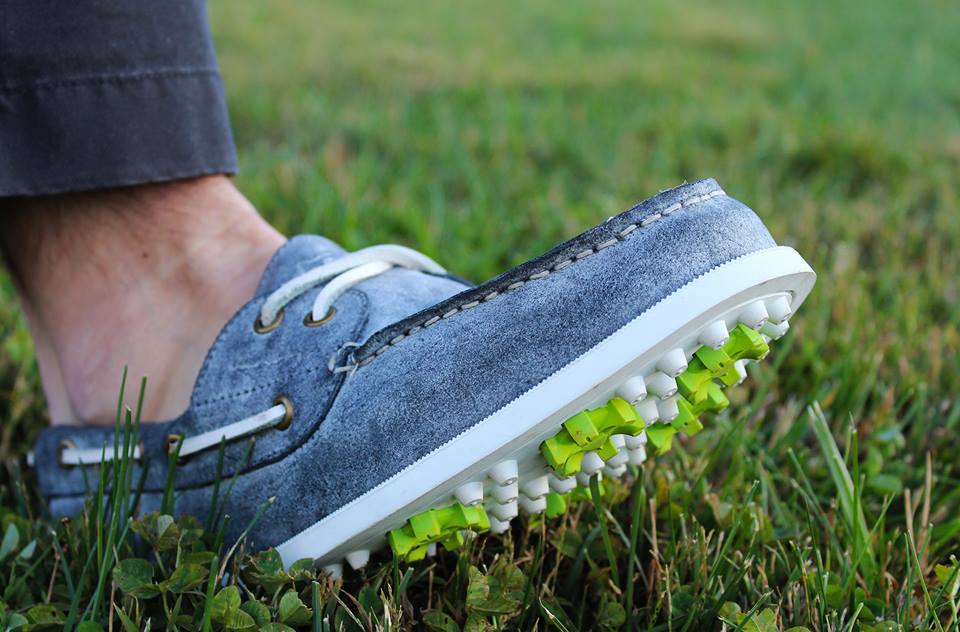 Golfshot GPS App
Wish you had a helpful caddy to improve your goal? Well, there's an app for that! The Golfshot GPS mobile app offers augmented reality and 360-degree views of 500,000 holes worldwide.
Tattoo Golf Appeal
If standard preppy golf appeal doesn't vibe with your personal style, Tattoo Golf may be the brand for you. The company's line features more of rock n' roll and punk looks with men's and women's shirts, pants, shorts, hats and more.

Puma Golf Mini Soundchuck
Hang this Bluetooth speaker from your golf bag or golf cart and enjoy 6+ hours of tunes thanks to its rechargeable battery. It's perfect for other date night outings too, like picnics and beach camping.
Chippo Golf Game                                                                                                               
Cornhole has become the go-to pastime for tailgate parties and backyard bashes. The Chippo Golf Games takes the concept of lawn gaming to the next level with its awesome golf-centric version of cornhole!

Golf Storage Organizer
Lately, my husband has been obsessing over our garage storage (or lack thereof) because we simply have too much stuff to fit in the cars. Since his golf equipment is bulky and can take up a lot of space, the Suncast Golf Organizer may be just what we need! It can hold two golf bags, plus has cubbies for shoes, balls, tees and other golf essentials.
Golf Green Cutting Board
If you're a sucker for cheesy gifts, then this golf green shaped cutting board is for you. Cheese plates make for a great snack while snuggling on the couch together and watching golf tournaments.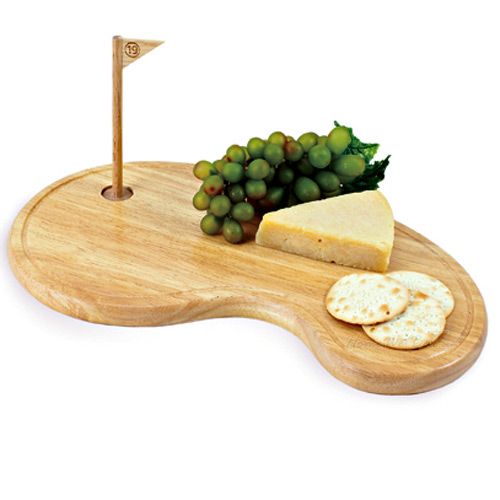 ForePack Hydration System
If you don't want to worry about packing a bulky cooler full of cans, opt for the ForePack, a combination hydration system, protective rain cover, glove anchor and storage unit that integrates with your golf bag. Think of it kind of like a golf-focused camelback water pouch but better.
Couple Putter Cover
Show your favorite golf partner that his/her love is above par with a custom neoprene putter cover. Its 5″ in wide and 2.25″ in high so it's compatible with most blade putters (and oh so cute).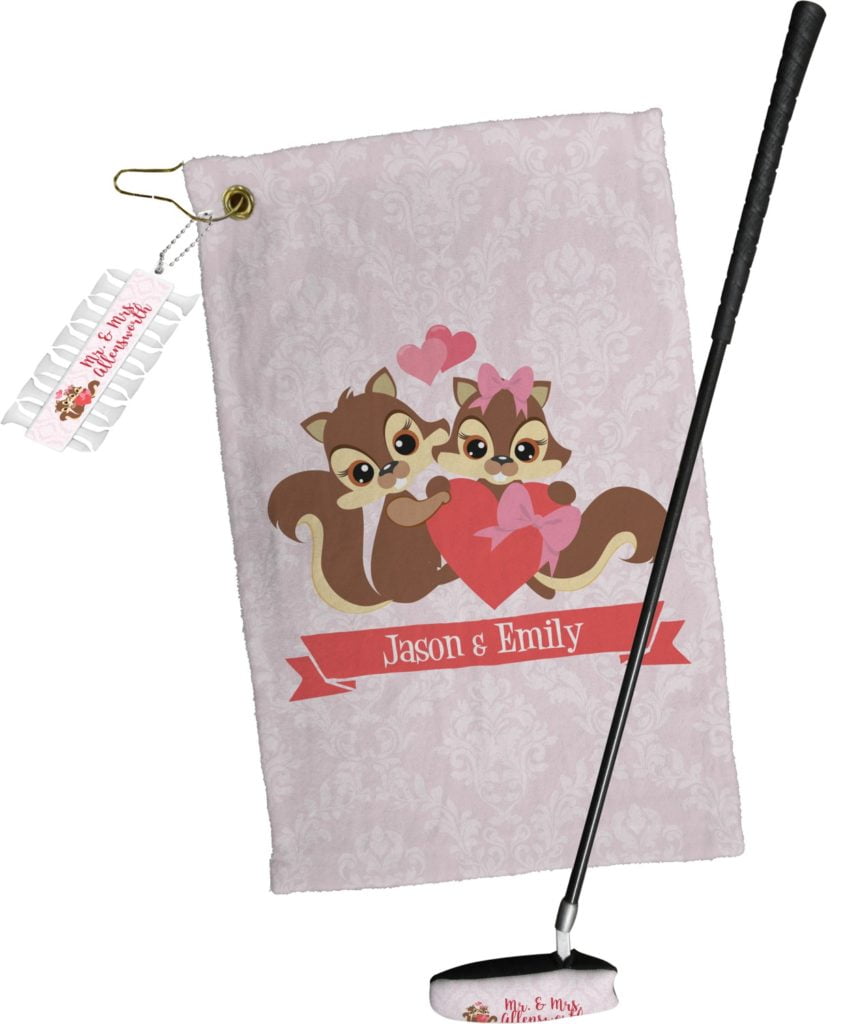 Caddyswag Cooler
Sure, the cart girl is there to conveniently deliver hot dogs and drinks for your enjoyment but, sometimes, you're craving craft beers that she'll likely not have aboard her cart. The Caddyswag holds six 12-ounce cans and fits right in the side pouch of your golf bag. Score!
"I'd Tap That" Golf Towel
Giggle Golf makes golf gear and accessories with silly slogans meant to make golfers giggle. Tees, gloves, ball markers and more all have humorous phrases and designs. Our pick: "I'd Tap That" golf towel, koozie and poker chip set. Come on… You know you just giggled 😉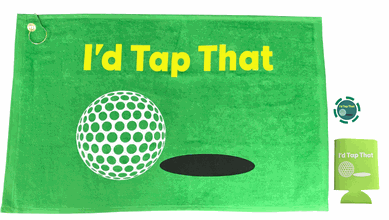 GolfBoard
Steer your playdate in between holes aboard a GolfBoard. Some courses now offer these modern skateboard-inspired motorized carts as a substitute to standard golf carts and, of course, you can purchase your very own too. Strap your bag to the front, put your drink in the cup holder, thumb the throttle and shift your weight from side to side for a fast, game-changing round.
Feature photo credit: GolfBoard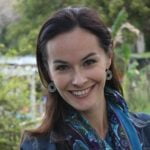 Nancy DeVault is the managing editor of Date Night Guide. She also contributes to publications such as Babble, AmeriDisability Services Magazine and Orlando Magazine. She enjoys outdoor adventures with her husband and toddler.