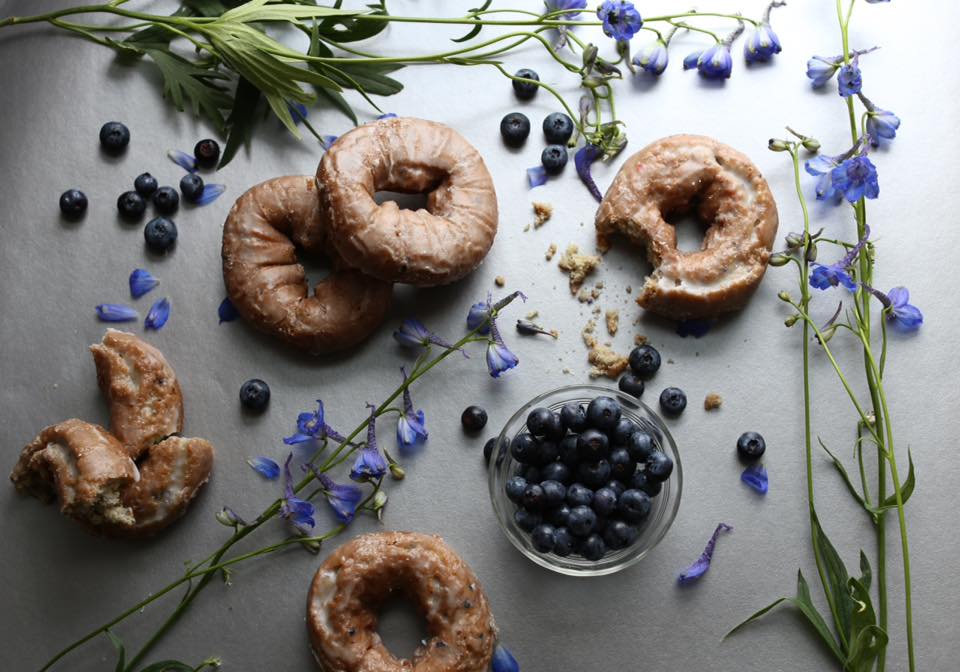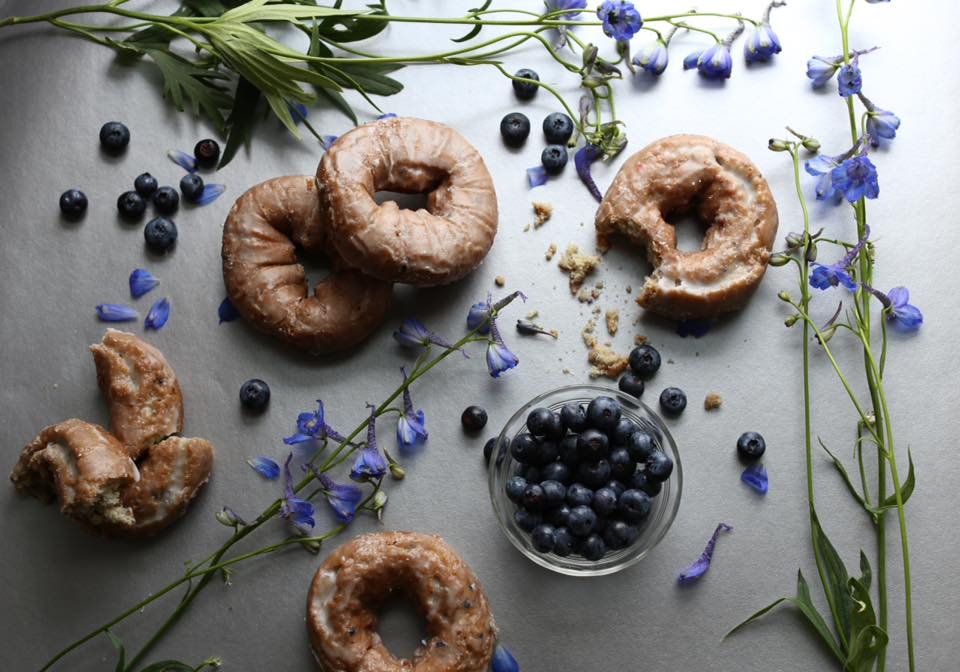 The only thing that could truly sweeten a date night with your honey is, well, something sweeter. These final course options are so perfect they can make even the most simple date seem special and extraordinary. In fact, maybe even start with dessert for dinner! Here are eleven dessert-only date destinations we love:
Better Than Sex
Key West & Orlando, FL
This sweet spot is a sure way to heat up the evening with sex appeal. With sultry photos displayed on the walls, chic chandeliers and mostly private dining tables, you can nestle close to your heartthrob and nibble your way through dessert clandestinely. Arouse your taste buds with menu items such as Jungle Fever, Fork-You Fondue, Peanut Butter Perversion, Tongue Bath Truffle or Cookie Nookie Pie. And don't forgo a glass of wine rimmed in chocolate. Any of these desserts are sure to be a happy ending to your tryst. Since these venues are cozy, reservations are recommended (especially on weekends).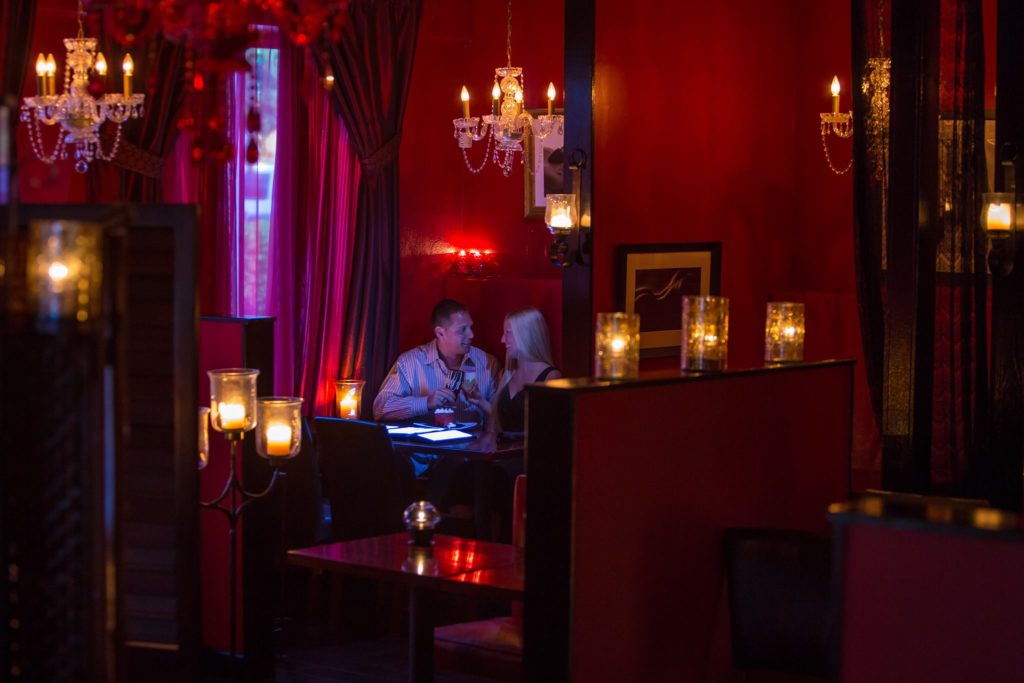 Serendipity 3
New York, NY
Adorned with Tiffany chandeliers and quirky, Victorian decor, Serendipity 3 sits on the Upper East side just down from Bloomingdale's. This whimsical eatery opened in 1954 and continues to be a must-see for locals and travelers alike. While the frozen hot chocolate is a favorite, Serendipity 3 is also known for its Golden Opulence Sundae. This special dessert is a Guinness World Record holder for the most expensive sundae totaling $1,000! A 48-hour reservation is required to allow time for the finest ingredients to be delivered from around the globe. Bonus: you'll get to go home with the $350 Baccarat Harcourt crystal goblet to treasure always.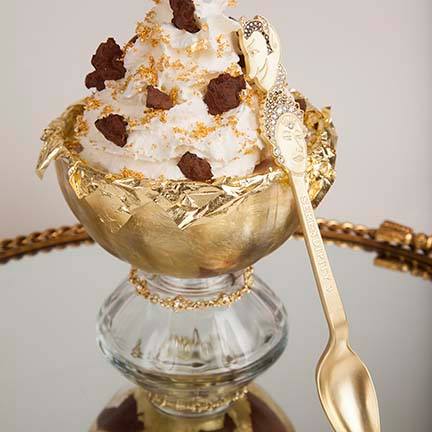 Bailey's Chocolate Bar
St. Louis, MO
The name says it all. Bailey's Chocolate Bar is a chocolate lover's dream packed with chocolate-inspired cocktails and desserts. We suggest indulging in one of the signature libations before delighting your sweet tooth with the Lover's Plate. Filled with a selection of petite sweets, this lavish array of sugary goodness is perfect for sharing between lovers. As an added bonus, walk hand-in-hand across the street to Lafayette Park and burn off some of those extra calories as you moongaze under the stars.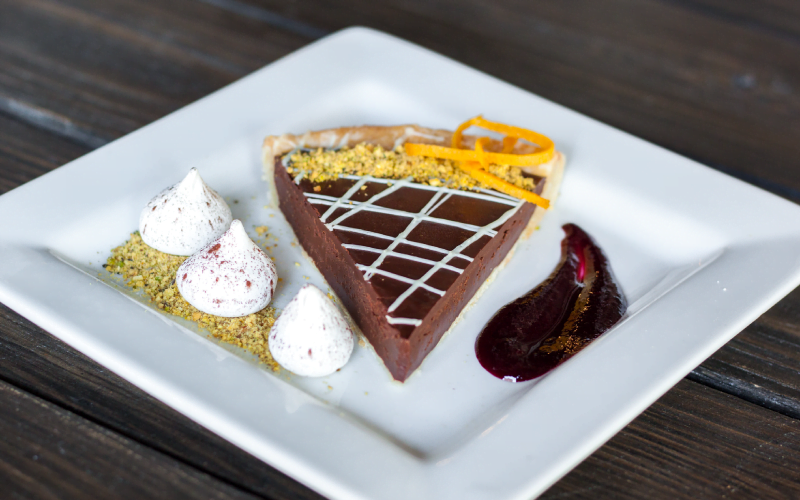 Mindy's Hot Chocolate
Chicago, IL
Those winter Chicago nights can be bone-chilling. Pop into Mindy's Hot Chocolate restaurant across from Churchill Park for the ideal antidote to warm your body and soul. The menu is chockful of diverse hot chocolate concoctions and dessert assortments that'll tickle your taste buds. Spice things up with the Mexican hot chocolate complete with cinnamon and cayenne seasonings. Then tame the heat by noshing on one of the seasonal desserts, such as "Ode to the Milk Chocolate Malted." Your mouth and your sweetheart will thank you.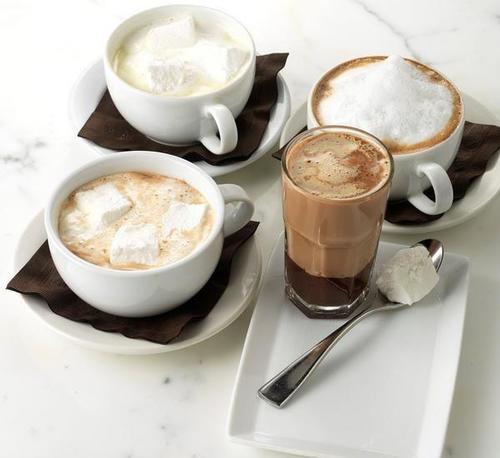 Ghirardelli Ice Cream & Chocolate Shop
Various Locations
In 1849, Domenico Ghirardelli opened a small general store in Stockton, California supplying miners with items including choice confections. Ghirardelli expanded to today's 23 chocolate shops spanning from California to Massachusetts. Whether you prefer the sweet taste of white chocolate or bitter notes of dark chocolate, this well-known company has the perfect flavor for your palate. Enjoy their delicacies, like the Earthquake Sundae, at one of their numerous locations. Or, grab some of their fine chocolates at your local grocer and have at-home pairing date night with your honey.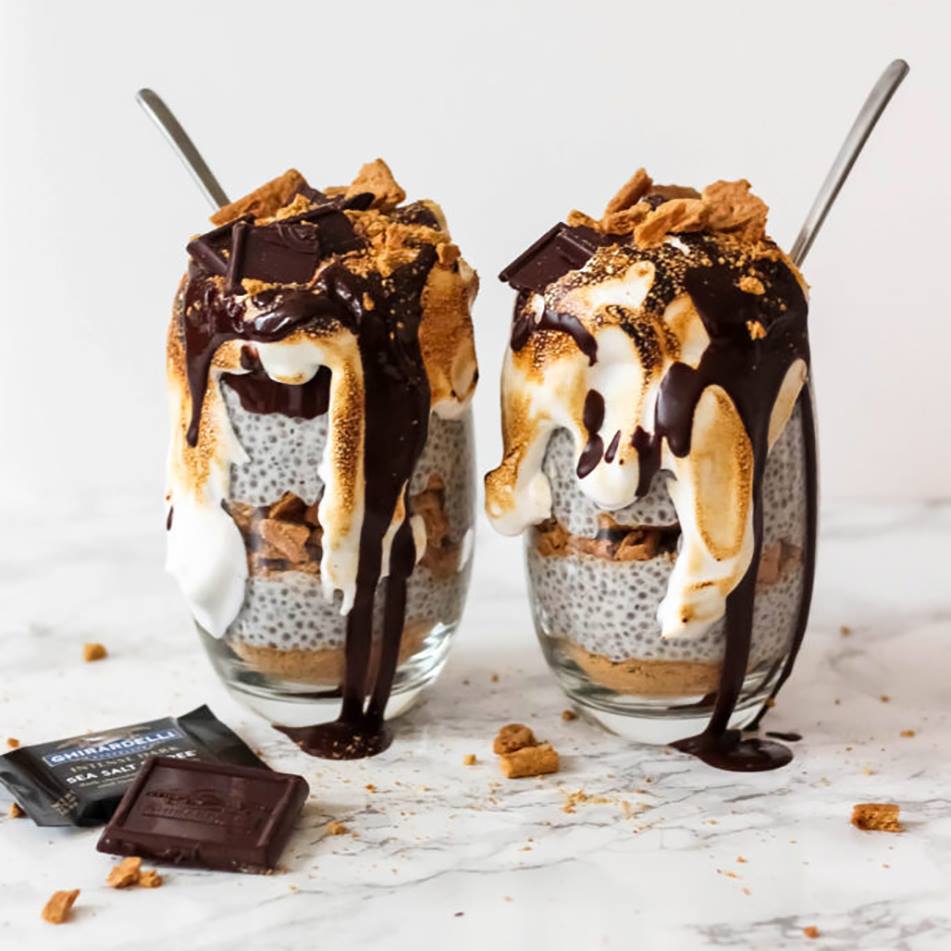 The Varsity
Atlanta, GA
"What'll ya have, what'll ya have?" will be music to your ears as you enter the doors of one of Atlanta's famous landmarks. This iconic restaurant has been serving customers from near and far for almost 90 years! While there are now eight locations, we suggest stopping into the original in downtown Atlanta on North Avenue. Order the fried pies… a fried pie crust filled with homemade apple cinnamon or peach filling. For an extra treat, add an ice cream flavor of your choice. On those southern HOTlanta days, try the famous FO (frosted orange) milkshake. It's made with their homemade Varsity orange drink and vanilla ice cream.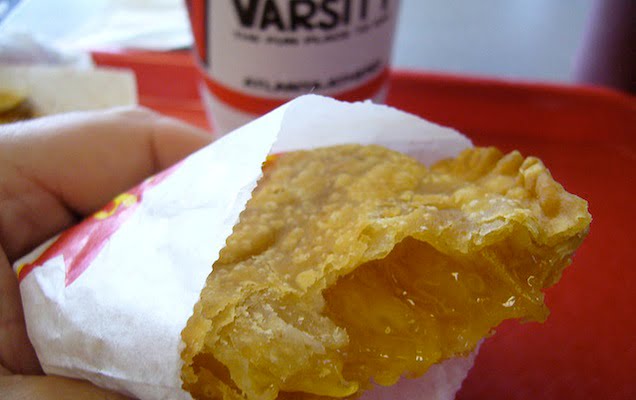 Cafe du Monde
New Orleans, LA
Nestled in the French Quarter of New Orleans is the well-known Cafe Du Monde. This cafe has been around for decades and is a staple in the lives of locals. With its coffee and chicory complimented by beignets, you won't be disappointed. As patron Thomas Thomas describes it, "[The beignets] are like biting into a really tasty and fluffy donut. They're incredible!" The majority of seating is on the outside patio where lovers can relish the distinctive atmosphere while satisfying their sweet craving.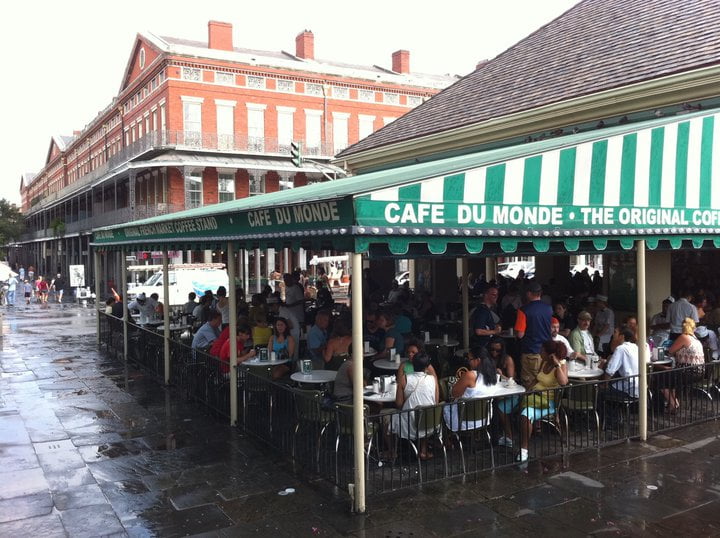 Beiler's Doughnuts
Philadelphia, PA
If you've never had Amish baked goods, you are missing out! It could be the ingredients used or perhaps their baking methods, but the taste is flawless. Beiler's Doughnuts began over 30 years ago in Philadelphia and continues to reinvent the ordinary donut with new flavors. Doesn't a Peanut Butter Creme donut sound divine?! With 44 flavors offered, there is sure to be a flavor that is pleasing to you and your sweetie. Beiler's also delivers in case you want to stay cozied up indoors.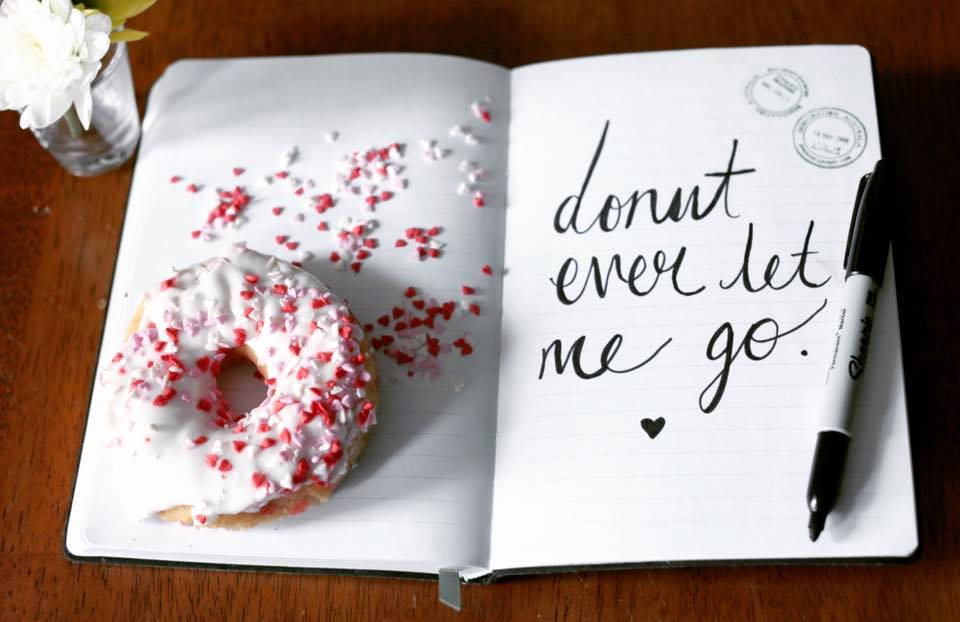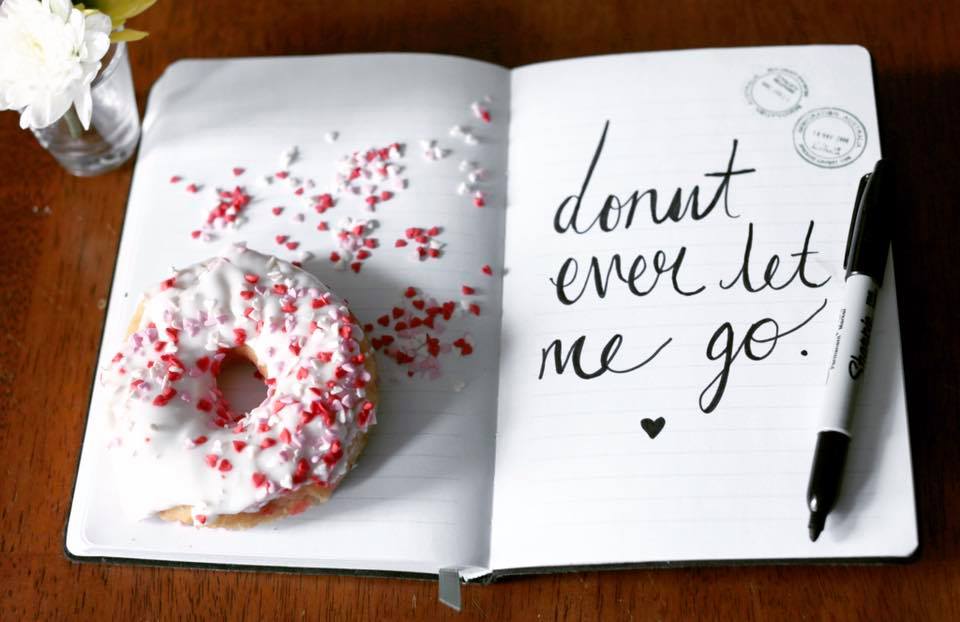 Flour Bakery & Cafe
Boston, MA
Known for their signature sticky buns, Flour has seven bakeries throughout the Boston area. Each location conforms to the neighborhood it adorns. Although the bakeries have received fame through national television shows, you can expect quality in your experience. You'll have a lengthy menu of cakes, cookies, tarts, pies and pastries to choose from. And if you ask Chef Joanne Chang what she suggests, she will tell you the Triple Chocolate Mousse Cake. It's almost too beautiful to eat!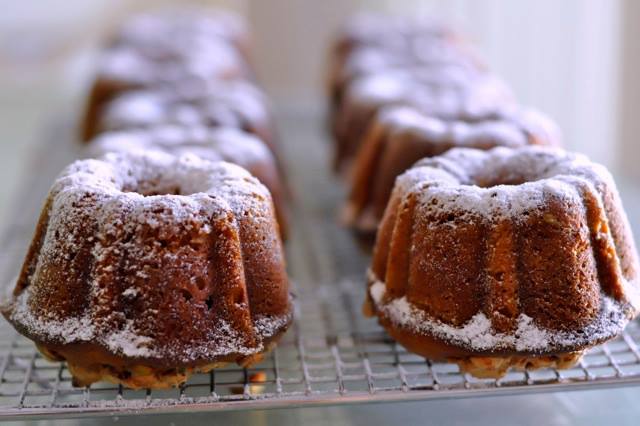 Baked & Wired
Washington, DC
Belly up to one of the bars at Baked and Wired in Georgetown for a one-of-a-kind treat. This family-owned bakery and coffee shop offers a bar to choose baked good delights and a bar to get wired from one of the many coffee drinks. Since everything is made daily, not all products on the menu are offered every day. Revel in a childhood favorite such as a Rice Krispie Treat or try something new like the OMG. Staff claims "OMG" is what you'll say at your first bite of this caramel s'more.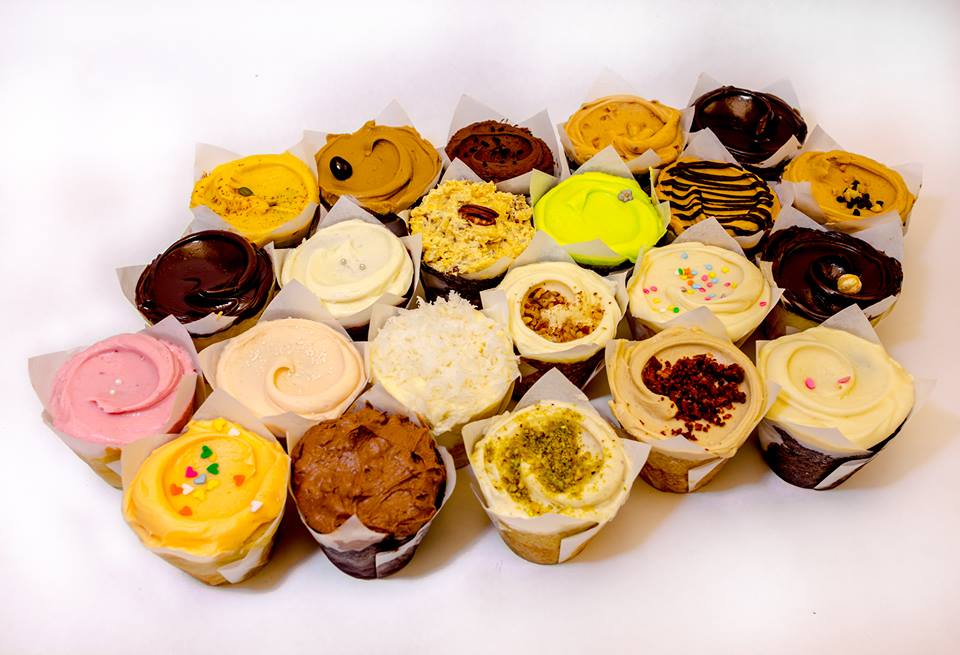 Insomnia Cookies
Birthed to life in 2003, Seth Berkowitz founded Insomnia Cookies in his college dorm. This cookie company fills a unique niche by delivering warm cookies straight to your door. There are over 100 locations across the country offering gooey sweets to quench your sugary appetite. Indulge in traditional cookies (i.e. chocolate chunk, sugar, snickerdoodle and peanut butter chip), ice cream sandwiches, cookie & brownie ala modes and ice cream. Locations typically deliver between 10am and 3am every day. Perfect for late night date nights!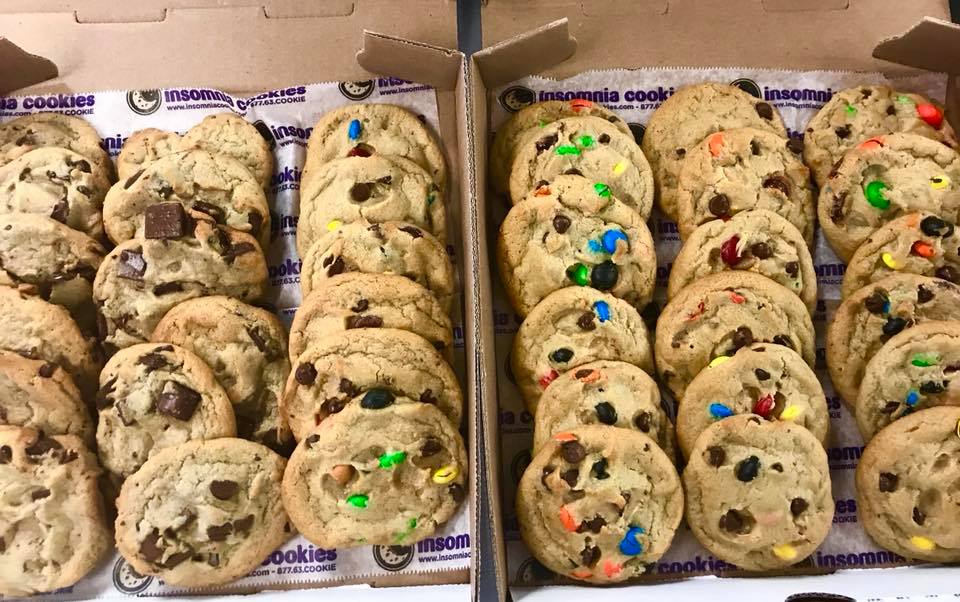 Feature image credit: Beiler's Doughnuts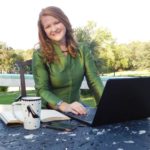 Erica Thomas is a freelance writer regularly contributing to Date Night Guide and Orlando Date Night Guide, while also managing her roles as a wife and homeschooling mom of two small children. She is a romantic at heart who flourishes with adventurous activities and travel (and, of course, date night).