Treat your hottie to a cool ice cream date night! You've tried soft serve, hard serve, frozen custard, fro-yo, gelato, sorbet and Italian ice, but prepare to grab a spoon for even more deliciousness. Here's the scoop on the nine hottest ice cream trends; plus more ways to work ice cream into date night.
Trendy Treats
1. Stuffed Donut
B Sweet (Los Angeles) takes the cake for trendiest dessert of late. The bakery took social media by storm posting a mouthwatering picture the "Halo." You pick the ice cream flavor and it is "hot sealed" inside of a donut! Similar snacks are made at Cookie Monster Ice Cream (San Diego), Afters Ice Cream (15 California locations) and Holey Cream (New York City).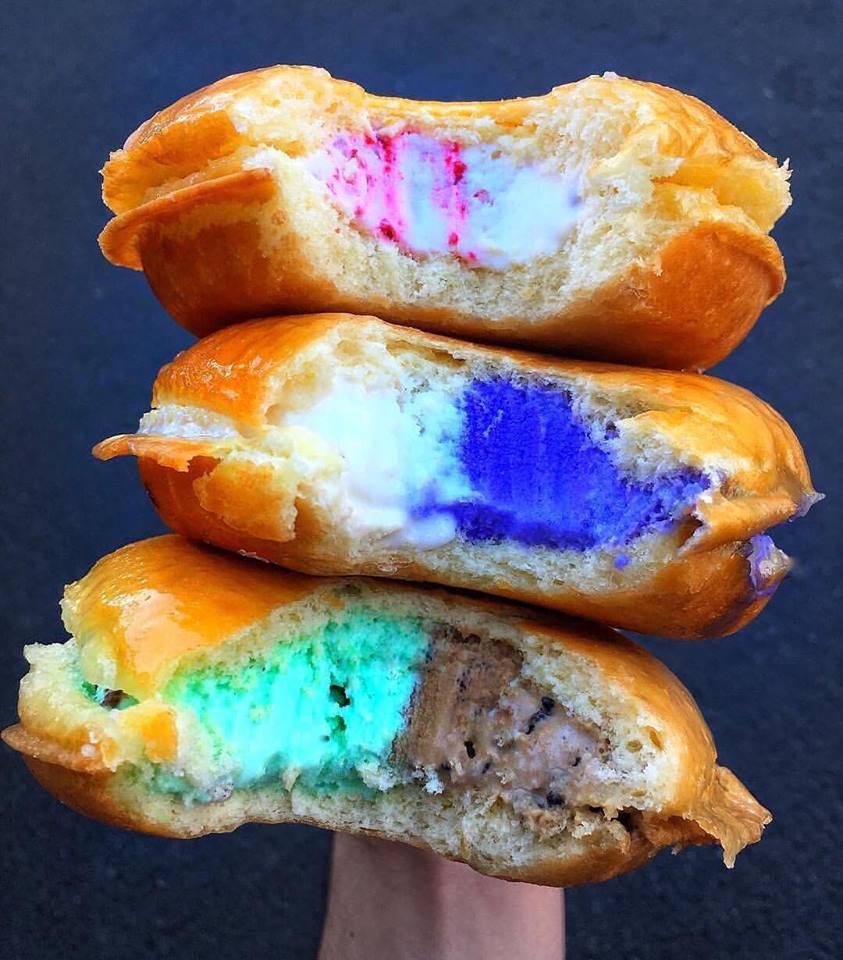 2 & 3. Liquid Nitrogen + Puffle Cone
Prepare for a double scoop of ice cream innovation! What could possibly make ice cream even more magical? Liquid nitrogen! Cauldron Ice Cream (Santa Ana) flash frozes flavors into creamy goodness. Then, it's served in a puffle cone. Based on Hong Kong's egg waffle, it's much "puffier" than any other waffle cone you've eaten.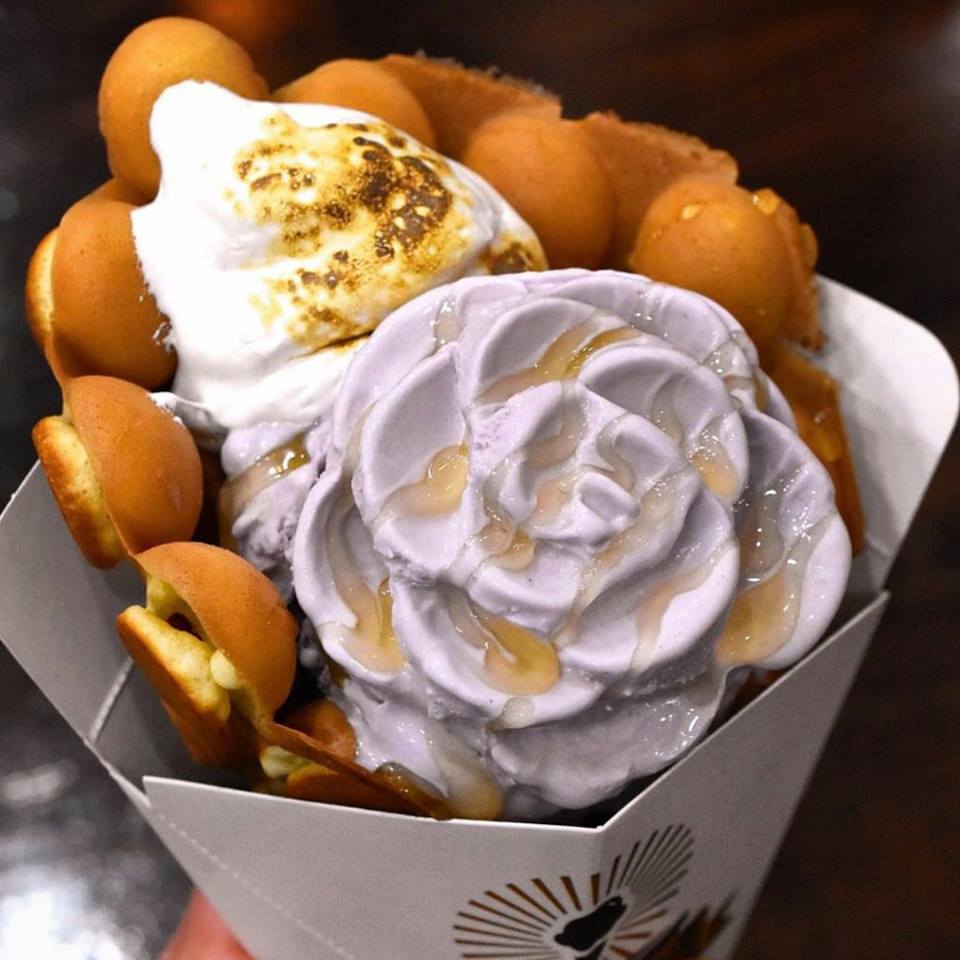 4. Over-the-Top Milkshakes
Gone are the days of simple vanilla shakes. Why wait to order dessert when you get have a complete meal in one? At Sugar Factory (multiple nationwide locations), feast on the Bacon Cheeseburger Milkshake. Its strawberry ice cream topped with strawberry sauce, whipped cream, a mini cheeseburger, candied bacon, pretzels and M&Ms in a chocolate-covered mug. Another insane choice… Frrrozen Hot Chocolate at Serendipity 3 (NYC). Served in a huge goblet with whipped cream and chocolate shavings, this popular frosty creation is a smooth blend of milk, ice and secret goodness.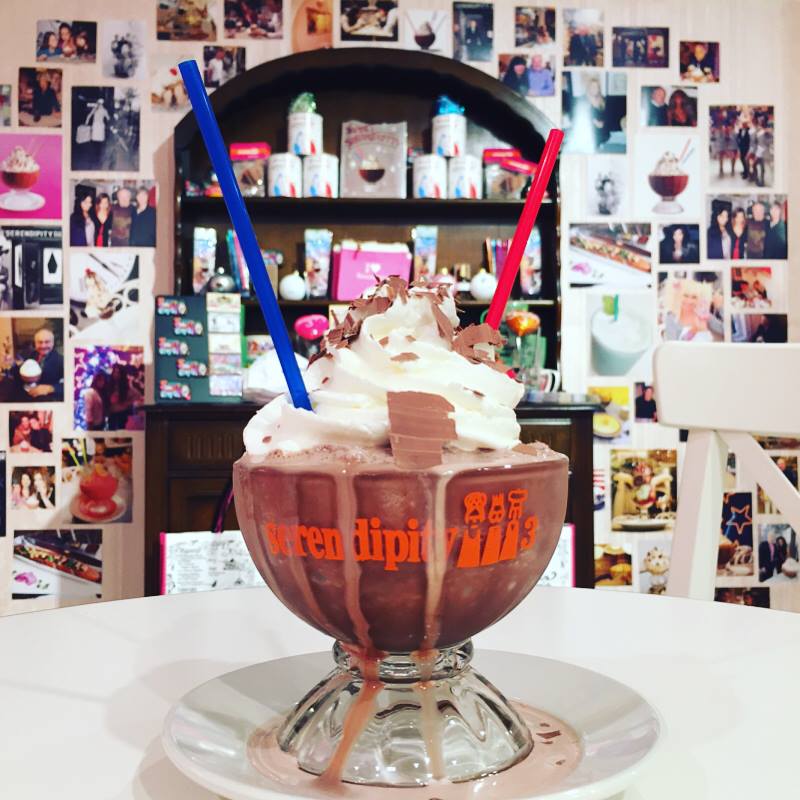 5. Cereal Milk
Breakfast induced brain freeze? Well, sort of. The soft serve ice cream at Momofuku Milk Bar (Las Vegas, NYC, Toronto and D.C.) tastes like the sweet milk at the bottom of a cereal bowl. Pour on the Cornflakes and Fruity Pebbles please! And ice cream experts at Ben & Jerry's are eating up this trend and bringing cereal milk ice cream to your grocer's freezer.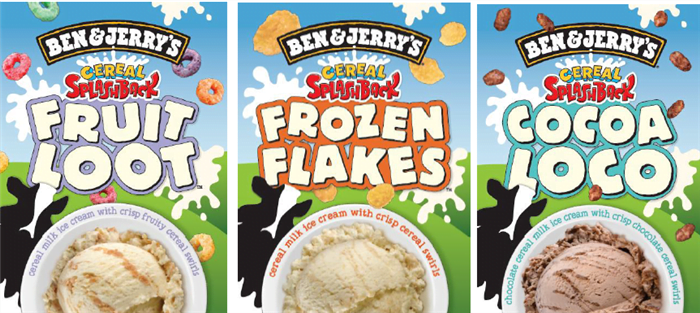 6. Mochi Madness
No need for a spoon. Mochi is a Japanese-inspired treat and you nibble it at Bubbies (Honolulu). Gourmet ice cream flavors – like green tea, lychee and chocolate coconut – are wrapped in a semi-chewy sweetened rice confection. Mochi is also trending nationwide at Whole Foods.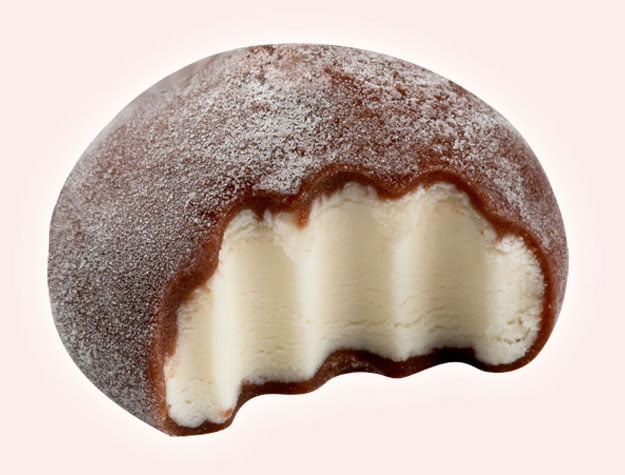 7. Rolled Ice Cream
This Thai-inspired ice cream is easy on the eyes and taste buds. The dairy (or non-dairy) blend is poured onto a flat pan, cooled and shaped in thin rolls of ice cream and then top with fixings. 5 F(x) Ice Cream (Jacksonville) serves it in a taiyaki, a hot and fluffy fish-shaped waffle filled with fruit, chocolate or savory fillings. If you want to give your date flowers, order an ice cream bouquet which is rolled up ice cream strips in floral form. Check out the process in this Rolled Ice Cream (Las Vegas) video.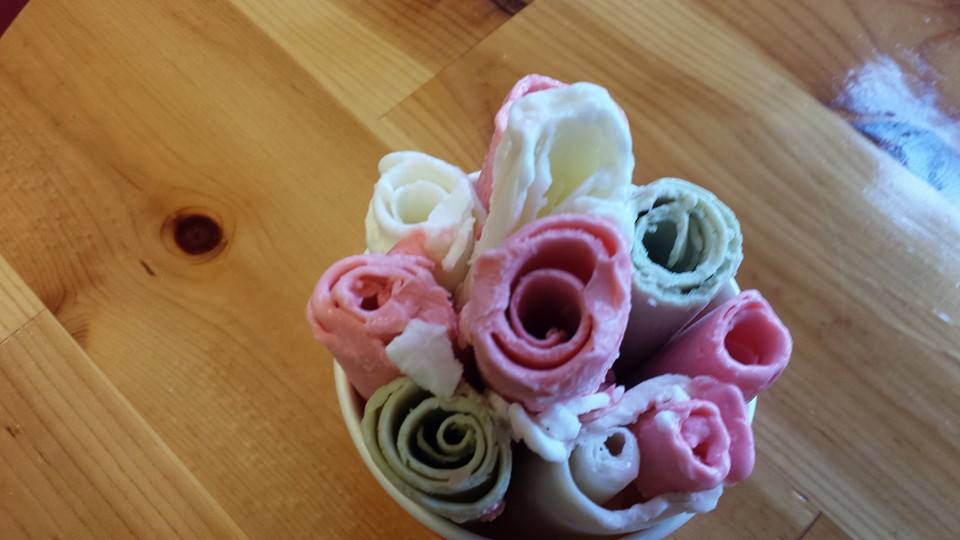 8. Spiked Scoops
Ready for the most intoxicating ice cream? Cheers to ice cream infused with alcohol. You can find flavors infused with beer, liquor and wine. The Food Network compiled a list of their favorite places to get spiked scoops, including a Jameson-infused ice cream at Boiler Room (Chicago). It's a marriage of hard liquor and soft serve! Plus, you can order alcohol-infused ice cream from Tipsy Scoop. Maybe try to make your own boozy confection too with this popsicle recipe.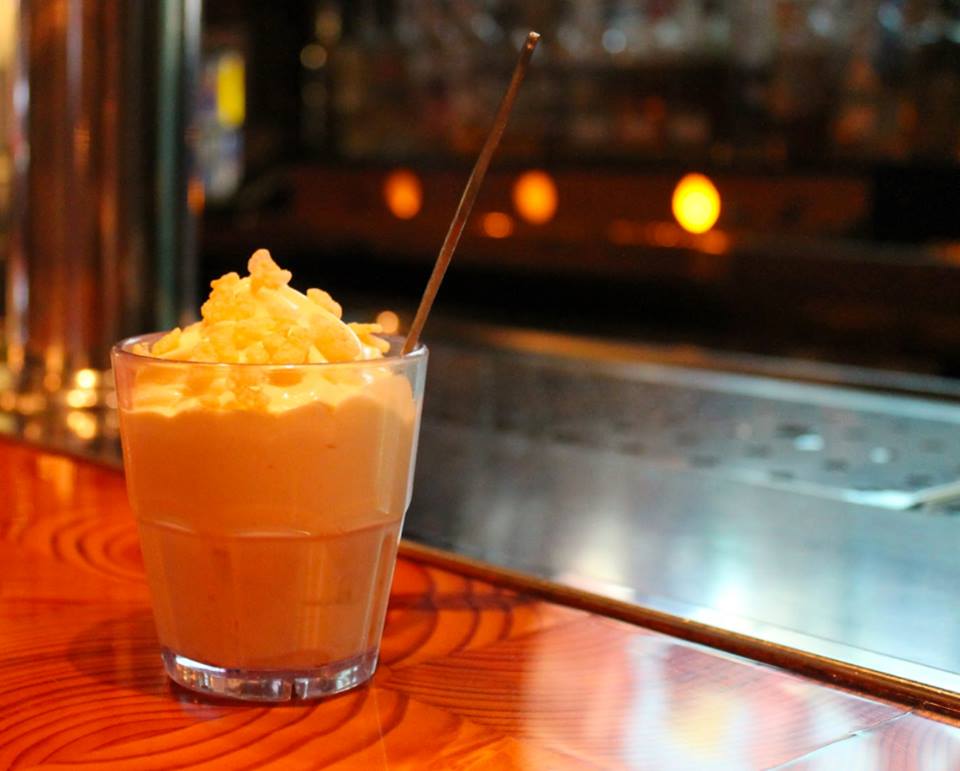 9. Savory Flavors
If you're a fan of savory dessert courses — ala cheese plates — perhaps nontraditional flavors are for you. At Salt & Straw (Portland), order the Goat Cheese Marionberry Habanero. This creamy tart chevre ice cream is swirled with marionberry jam infused with habaneros. J.P. Licks (Boston) has a seasonal offering of Fresh Cucumber, combining pureed cucumber with a hint of ginger brandy. And at Sweet Action Ice Cream (Denver), pucker your lips up to a scoop of Honey Jalapeno Pickle! Also, check out this Delish feature on The Craziest Ice Cream Flavors In Every State.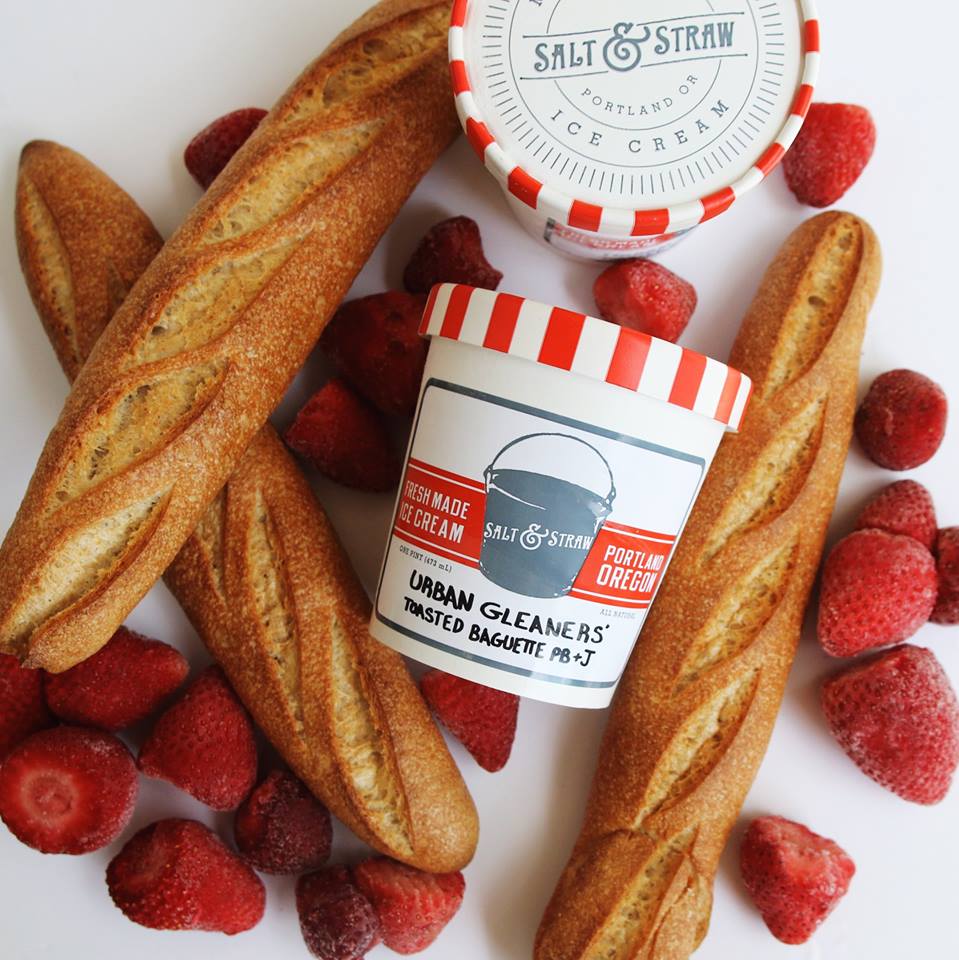 Ways to Ice Cream Date
Ice Cream Shoppe: I scream, you scream, we all scream for ice cream. Serious… everyone loves it so make a date of it! Aside from our featured shoppe picks, any local ice creamery will do. Order a milkshake with two straws or a banana split to share.
Take a Tour: Moomers Homemade Ice Cream in Traverse City, Michigan runs a dairy farm to make the freshest ice cream. Tour the store and farm complete with a wagon ride and tastings. And check out Frommer's list of the best tours.
Ice Cream Truck: Snag a simple moment of sweetness with you love… when you hear the ice cream truck tunes, run out together to grab a cone and stroll the neighborhood hand-in-hand. Or, hit up a food truck event.
Sundae Funday: For your next at-home date night, try making ice cream from scratch. Or, grab a couple of store-bought pints and pile on the toppings for an epic board game night.
Food Foreplay: Feed your sexual appetite! Ice cream toppings can heat things up in the bedroom with a little drizzle of chocolate sauce or whipped cream. Caution: only use food externally.
Feature image photo credit: Sugar Factory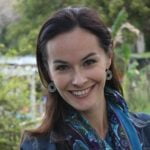 Nancy DeVault is the managing editor of Date Night Guide and a contributor to publications such as Babble, AmeriDisability Services Magazine and Orlando Magazine. She enjoys outdoor adventures with her husband and toddler.