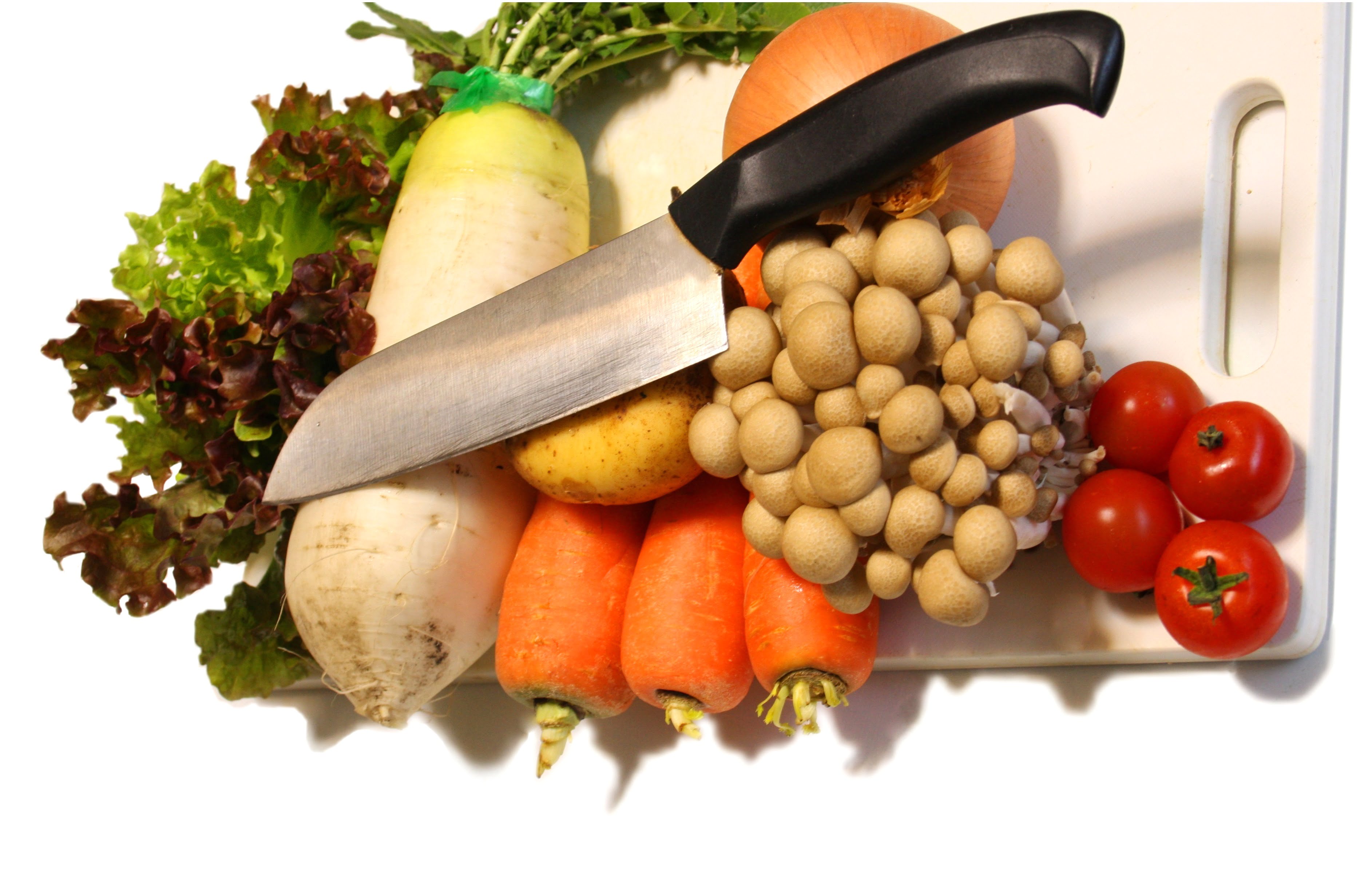 By Tonya Vander Molen
Ever heard the phrase "A way to man's heart is through his stomach?" Well, I think that's a good rule of thumb for everybody (not just the guys) because, after all, food is love, right!? A favorite of busy couples, Pinterest addicts and fitness junkies, meal prepping can be both a great time saver and money saver — but also a huge chore. However, if you step up to the challenge, you and your dining companion will be extremely satisfied.
If you're starting to think that you've clicked on the wrong link… hear me out! You see, you can actually turn the task of meal prepping into an interactive date night. Okay, okay – it may not be an epic date night agenda but give it a shot for a laid-back and useful weekday rendezvous. You'll spend time with your partner and enjoy the fruits of your collaborative labor of love all week long.
Here's how to cook up a meal planning date night: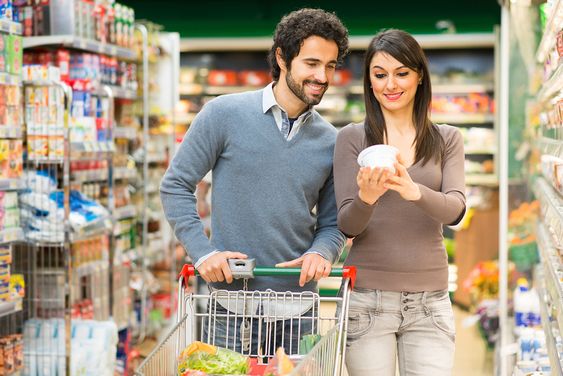 1. Set a meal prepping goal.
Meal prepping is great for supporting health and fitness goals, saving time (so you can devote more time back to each other) and sticking to a budget.  Setting a goal can help guide you in choosing delicious recipes (i.e. romantic, easy, sharables, etc.), and may even open up conversation around other areas.
Like all goals, being realistic is the key to success. If you've never meal prepped before, setting a goal to fill your freezer with a month's worth of meals is like running a marathon without any training—you might be able to finish, but you'll likely never want to run again. Instead, identify where you're currently at, and look to improve upon it. Here are a few ideas:
Choose one daily meal to prep for the week. For example: If you find yourselves swinging through a drive-thru on the way to work every morning, set a goal to prep breakfasts. And meal prepping can be a great way to switch up the usual turkey-sandwich-and-carrot-sticks lunch; plus, aiming to eat dinner at home all week together can be great for a budget… and a relationship. Feasting on a dinner that's already prepped can allow you to relax and chat about your day, an upcoming date night and much more.
If you already cook a lot at home, try shaking things up. It's easy to get stuck in a rut when you're used to buying the same pantry and refrigerator staples. When you meal prep, look for new recipes and shop for ingredients you might not otherwise have on hand. You may find new flavors that will become essential in your home cooking.
Aim to make things run a little smoother. If a time constraint is getting in your way, sometimes doing a few things in advance can change the amount of effort you need to put in during the week. In the restaurant world, it's called mise en place. So, spend your date night chopping vegetables or measuring ingredients for later in the week. When it comes time to cook dinner, you'll feel like a Food Network star with everything laid out and ready to put together.
Make the week a little more enjoyable. Meal prepping doesn't have to be casseroles and stacks of salads in the refrigerator. Try prepping a few favorite treats or snacks that can be enjoyed anytime, such as a batch of granola to sprinkle over yogurt, homemade dips and pre-cut veggies or trail mix with pieces of your favorite candies added in (aka the perfect snack for your next Netflix binge date night).
Plan for the future. Oh, we're not trying to rush your relationship to the next level but, rather, add some nutrients to help it grow. Try doubling one or two freezable recipes each week. Freeze the extras in individual portions, and you'll always have something to grab in a hurry.  This works especially well with soups, sauces and casseroles.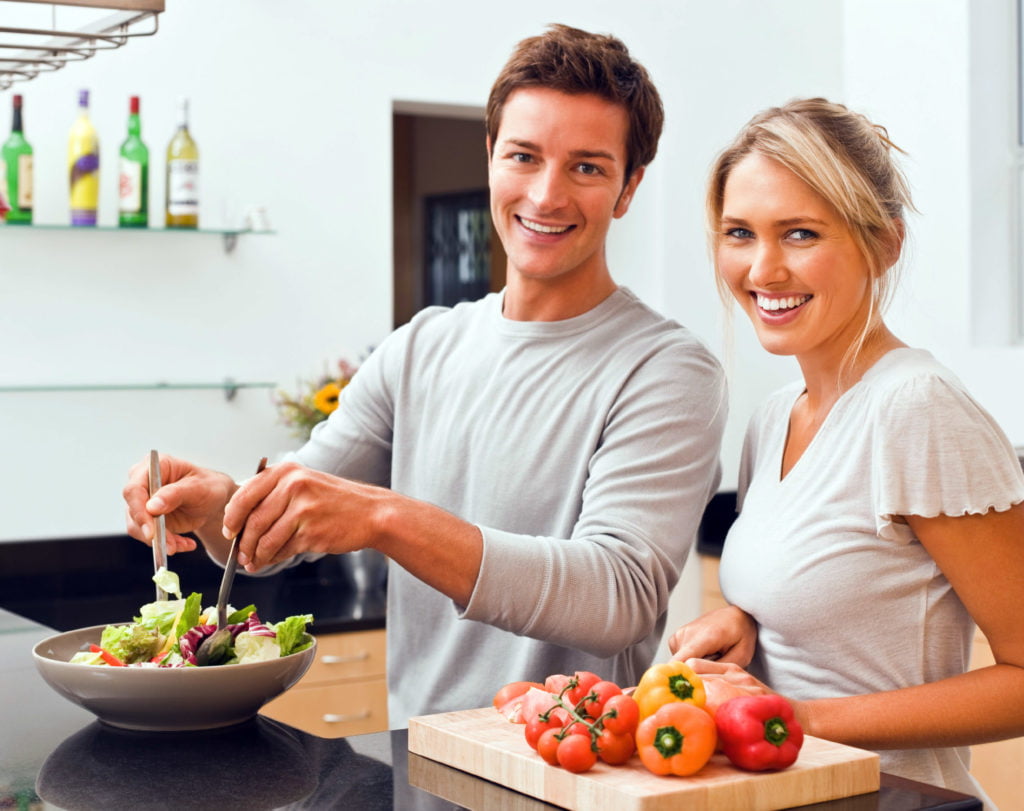 2. Prep to prep.
Once you've set a goal, find the recipes you'll need to create the dishes. A great way to stay organized is to print recipes out or make copies of them when possible. You can write notes or highlight ingredients you'll need, and they'll take up less counter space than large cookbooks. Look for recipes online (Pinterest is a great resource for meal preppers), in your favorite cookbooks or get inspired by cooking shows.
Use the recipes to create a grocery list. Write down EVERY ingredient, including those you probably already have. Keep a tally next to duplicate ingredients—if three recipes call for one onion each, you'll know to buy three onions. Finally, go to your pantry and check off each ingredient you already have. There is nothing worse than being wrist-deep in raw ground turkey and discovering you don't actually have the dried oregano you thought you did.
Don't forget that you're going to need a place to store the food you've prepped. Disposable plastic food containers are a good option, but glass containers are better. Many can be taken from the fridge directly into the oven or microwave, and they won't stain the way plastic might. Zip-top freezer bags are a great way to store food in the freezer—just make sure to freeze them flat so you can stack them and save space. "Green bags" can be used to store produce for longer periods of time, and will keep veggies fresh until you're ready to use them later in the week.
Head to the grocery store a day or two in advance, and do it together. Many grocery stores have coffee shops or cafes, and a shopping trip together can be a date in itself. Stick to the list, but also consider buying each other a treat, or putting together a few snacks to enjoy while meal prepping (such as wine and a cheese plate).
3. Get to work.
When you're ready to get started, your kitchen will suddenly feel like it's shrunken in size. Here are tips to work well while side-by-side:
Divide up the responsibilities, not the recipes. Two people standing over the stove isn't necessary, or comfortable. You'll be happier with the results, too, if you've both contributed to the recipes.
Wash all the produce right away. Fill the sink with cold water and a splash of vinegar and dump all the produce in. Swish it around and transfer to a large kitchen towel.
Use "garbage bowls." Instead of walking vegetable peels across the kitchen to the trash (and through your partner's path), keep a large empty bowl on the counter in front of you for trash. Empty it as needed, and you'll save time and energy by having it on hand.
Clean up as you go. You'll probably need to use and re-use cooking equipment and utensils. There's nothing better than having someone wash the dishes you made dirty, so take turns cleaning up after each other.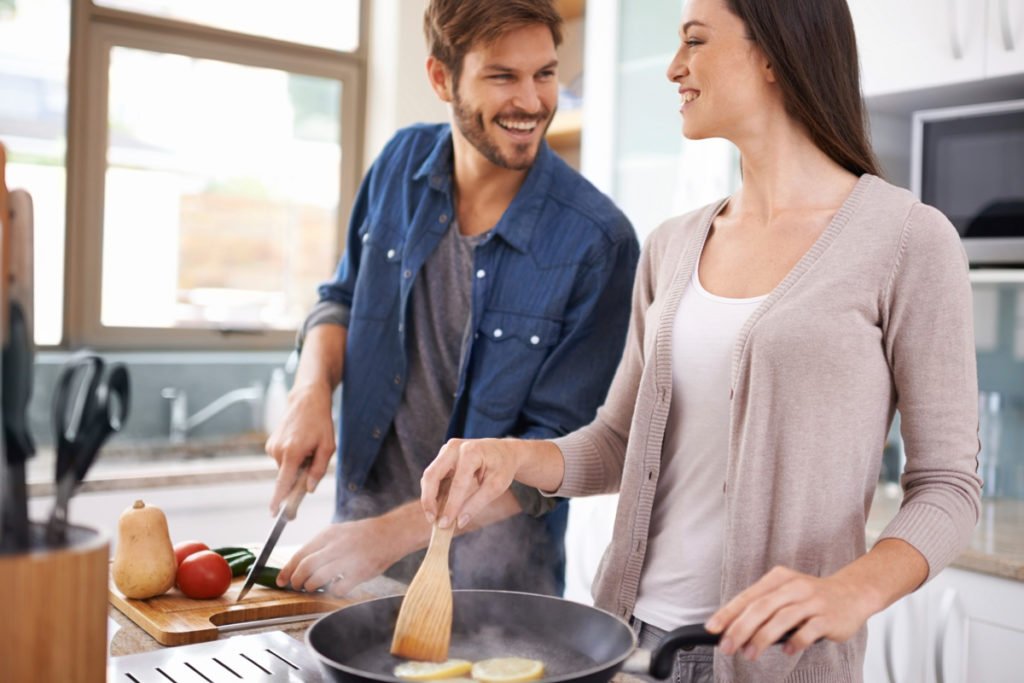 4. Make it fun!
Don't forget that you've set a goal together to benefit your bellies and more. When you start to freak out over your partner's lack of understanding of basic food sanitation, remember why you're doing it in the first place. Relax with these ideas:
Put together a playlist. You'll enjoy singing and dancing while you work together in the kitchen.
Learn something new. Use YouTube to find knife skill tutorials, or read about the recipes and ingredients you're using.
Plan your week together. As you're prepping, share how what you're cooking will fit in with the week's activities. A boring batch of overnight oats can quickly turn into a way to support your partner's energy during a long day of meetings.
5. Make it last all week.
Once you've done the prep work, allow yourself to enjoy it! You'll thank your partner (and yourself) when your office lunch is the envy of all your co-workers. Best of all, every bite will taste even better as you remember the time you spent with your partner.
Image photo credit: Wikimedia
About the Author: Tonya Vander Molen is a health coach, writer and the creator of One-Day Weekend. She is best known for teaching everyone she knows how to enjoy brussels sprouts.