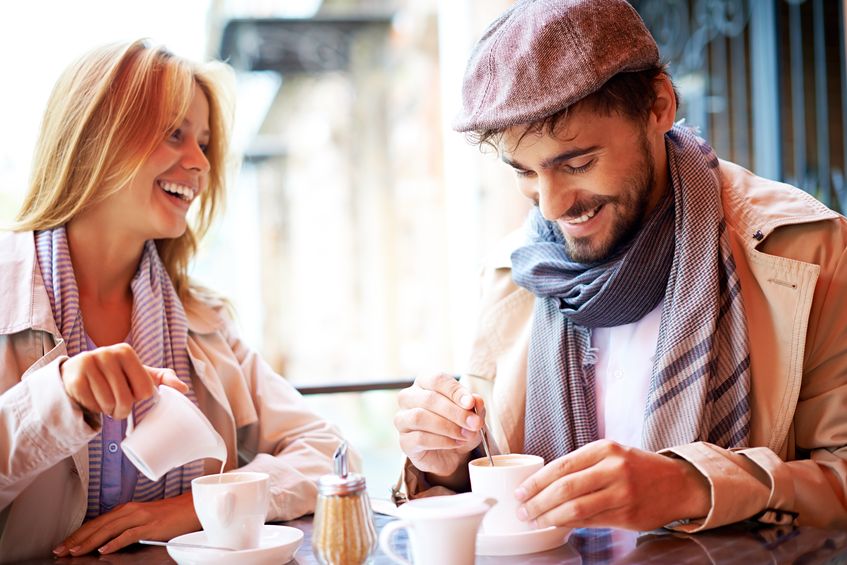 First dates can be tricky to navigate. You're likely nervous and your date is too. You want to plan a fun first date that is somewhat impressive and memorable, but not too over the top. Needs ideas? Here's a list of creative first dates… that'll score you that second date, third date and beyond!
If you're well past your first date, keep reading! These creative ideas can also help you rekindle that initial relationship spark.
Brunch
Maybe you're not quite ready to give up your Friday or Saturday night for that awkward first date. So, plan a brunch date for "Sunday Funday." Brunch can be more casual than a typical night out and, if preferred, less of a time commitment. Plus, brunch is the most delicious meal of the week — the perfect union of the yummiest breakfast and lunch dishes. Oh, and day drinking is cool too thanks to mimosas or Bloody Marys.
Food Truck Event
Unlike seated restaurants where every date moment demands face-to-face dialogue, a food truck date offers little breaks for munching and wandering. Food trucks events offer a fresh air alternative to standard indoor restaurants, and they're budget-friendly and laid-back too.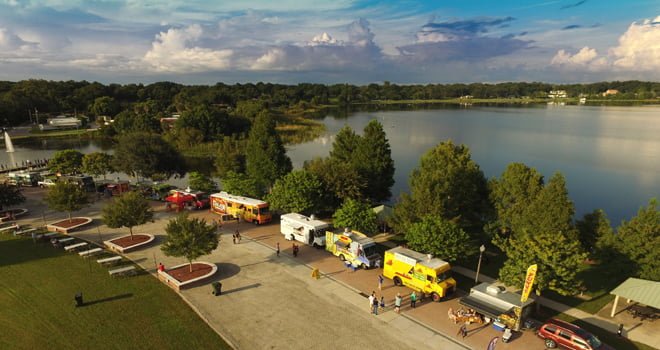 Playdate
Keep it simple by channeling your actually first date… from when you were a teenager! Think of classic pastimes like bowling, miniature golf or ice skating. Quite simply: You'll laugh and have fun.
Adult Adventure
Similarly, adult-centric playdates are great, especially if you know your date enjoys outdoorsy adventures. Try interactive dates like zip-lining, Frisbee golf or indoor rock climbing.
Comedy Show
Wonder if you'll have the same sense of humor? Check out an improv comedy show or stand-up act. According to Psychology Today, laughter may be the best way to warm up to a relationship because "laughter establishes–or restores–a positive emotional climate and a sense of connection between two people, who literally take pleasure in the company of each other." Once you're in a happy mood, odds are that your enjoyment will continue with a post-show meal or cocktail.
U-Pick
Head to a u-pick farm for fresh fruit picking with the new apple of your eye. This flavorful date is great in and of itself but, for an added cherry on top, use your fruit to harvest even more date night fun preparing a cheese plate or meal together.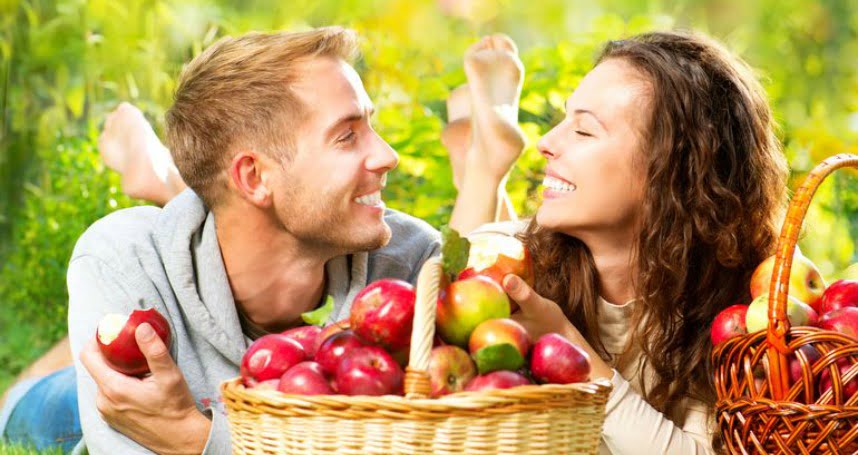 Cooking Class
Take the focus off the date and put it on an engaging task, like working your culinary skills or learning how to make signature cocktails. Cooking classes can be pricey but, if money isn't a date night factor, you'll definitely have fun heating things up in the kitchen as you chat, chop and nosh.
The Great Outdoors
You can't hold a conversation in the movie theatre so get outside for some conversation-based cardio. Rent bikes, hike at a park or canoe/kayak.
Farmer's Market
Similar to the food truck idea, a farmer's market date is a low-pressure option. If you hit a conversation lull – which is normal and not necessarily a deal breaker because you're just getting to know each another – simply stroll over to the next booth for laid-back vendor shopping and chatter.
Coffee Shop
A coffee or breakfast date is quick and inexpensive. Plus, caffeine trigger's the production of dopamine in the brain and, thus, triggers cheeriness. So hit the coffee shop for happy times! Opt for an independent coffeehouse versus a national chain for a more flavorful experience. Some coffeehouses have a lot of character with eclectic art, specialty brewed beans and even live entertainment.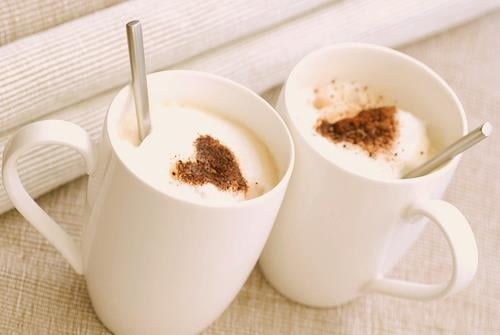 Pub Trivia
If you ask a date to grab a drink, pick a venue with built in fun, like trivia night. Show off your savvy skills while tasting local craft beers. You'll get to work as a team, nosh on pub grub and guzzle delicious drafts… sounds like a winner (even if you lose at trivia).
Art Party
Many cities, such as Atlanta and Orlando, host regular art strolls to celebrate the vibrant art community. These affordable events offer wine tastings, live music, light bites, interaction with artists and more. Browse vendor-filled sidewalks or pop into participating merchants.
Arcade and/or Arcade Bar
Practice working as a team or engage in a little friendly competition. Get your game on at an arcade for laughs over classic games, foosball, air hockey and more. Arcades aren't just for kids; in fact, many cater to adults with full bars. And arcade bars are a growing trend!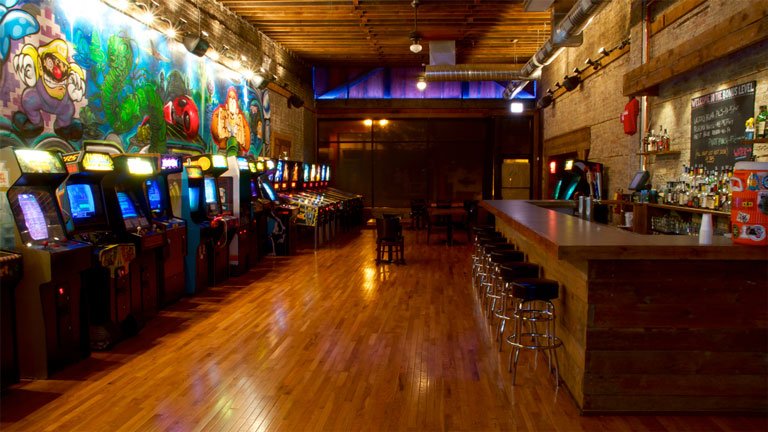 Aquarium
If you think the zoo is better suited for wild wee ones, perhaps give the aquarium a shot. The space is usually dim which can ignite a new romance. Vibrant fish, sharks and coral will keep you fishing for more first date babble as you stroll through darkened rooms.
Live Music
A stadium concert may be too loud and costly for a first date. But a jazz club may be a cozy option for mood music and jazzy ambiance. Or, hit up a restaurant with an acoustic set. Soft jams won't interfere with your getting to know you conversation.
Picnic
Memorable meals are not just reserved for high-end restaurants. Impress your date with homemade nibbles thoughtfully served al fresco. Picnic in the park after an adventurous hike or snack under the stars while stargazing.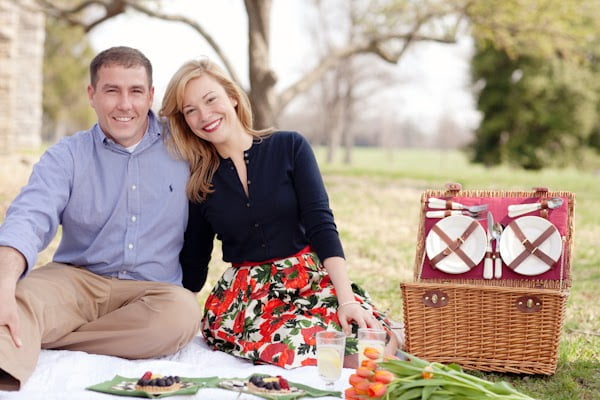 Winery Tour
Explore grape-filled farm rows for fun in the sun freshness. Then, learn from a wine connoisseur as you sip house labels with a tasting.
Restaurant with a Twist
You can try to snag a reservation at the latest hotspot, but also consider selecting an establishment with a unique element. For example, eateries serving up entertainment too, like belly dancers at a Greek place or flamenco performers at a Spanish spot. Restaurants with DIY desserts or sharable tapas can also be fun, but perhaps save a fondue dinner for a later date because double-dipping on your first date may not be the best bet.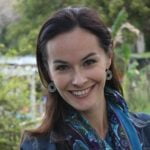 Nancy DeVault is the managing editor of Date Night Guide and a contributor to publications such as Babble, AmeriDisability Services Magazine and Orlando Magazine. She enjoys outdoor adventures with her husband and toddler.