Some movie scenes are shot on a studio set but many are captured at real operational locations, including restaurants and resorts perfect for romantic excursions. Book accommodations with your leading lady or lad to relive your beloved movie moments! You can get your flick fix on at these famous hotels and resorts.
Dirty Dancing
Mountain Lake Lodge | Pembroke, Virginia
The resort website declares itself to be "the ideal setting to have the Time Of Your Life." Awww, cue the movie soundtrack (on repeat please)! Cabins, cottages and the likes are settled beside the Appalachian Mountains and, if that wasn't dreamy enough, just think about how dreamy Patrick Swayze was as Johnny Castle in the 1987 film Dirty Dancing. Known as Kellerman's Resort in the movie where Johnny falls head over heels for a guest named Baby, the real Mountain Lake Lodge embraces it's stardom by hosting four Dirty Dancing themed weekends per year. That right… you can enjoy movie inspired activities, dance lessons and more. Plus, any time of the year, enjoy onsite farm-to-table dining and great recreational options.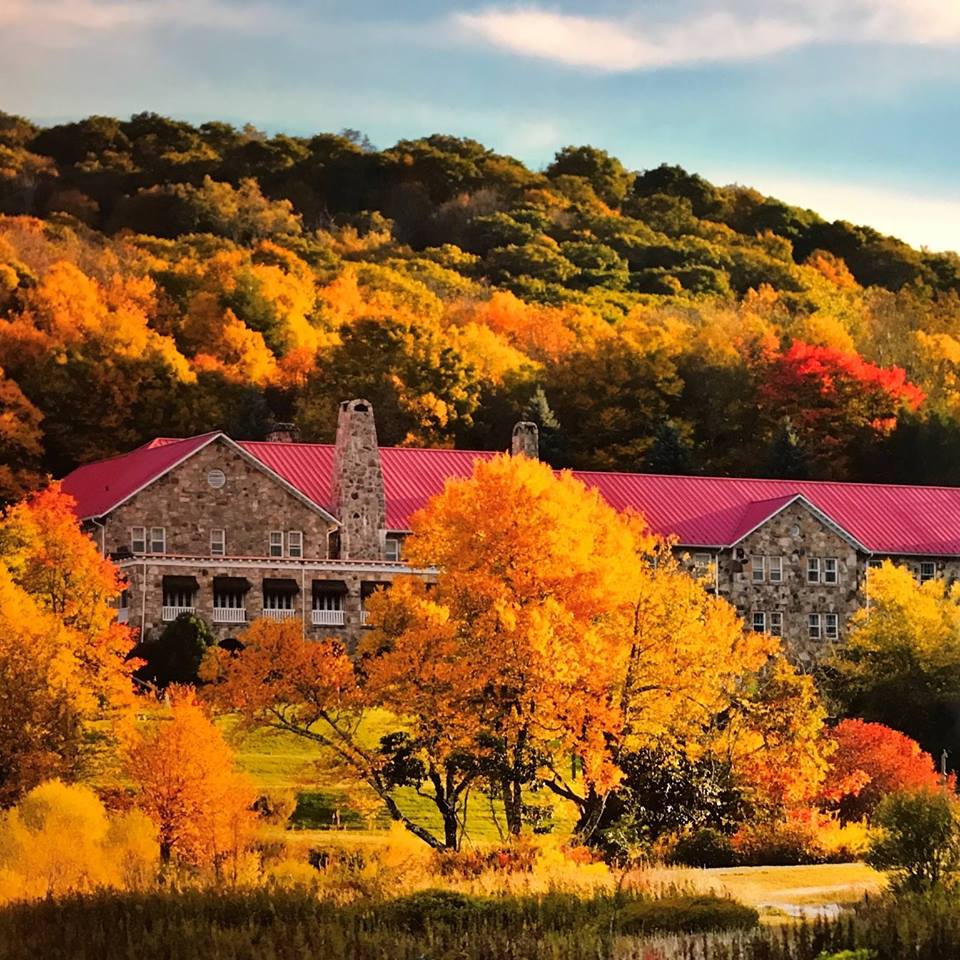 Under the Tuscan Sun
Villa Bramasole | Cortona, Italy
Based on the bestselling memoir by Frances Mayes, actress Diane Lane portrayed Mayes in the 2003 hit Under the Tuscan Sun, which inspired fans to just pack up and make that trip and/or relocation of a lifetime happen. Called Villa Bramasole in the film, Villa Laura (pictured in this blog's feature image) is actually a large and stunning rental on the Tuscan countryside with 10 bedrooms, 10 ½ baths and a pool, so plan to take this getaway with several other movie lovin' couples. The property has three buildings: the villa (which recently underwent renovations like the film plot), farmhouse and limonaia. The villa maintains its rustic charm with stone walls, wood-beamed ceilings and a wine cellar but also boasts new luxuries including an outdoor pizza oven and several gaming tables. If you thought the on-screen views were breathtaking, just wait to experience this beauty in person.
The Notebook
HarbourView Inn | Charleston, South Carolina
One of the best romance films of recent times, fans of Nicholas Sparks know that The Notebook's love story was set in the small town of Seabrook. However, much of the film was shot in nearby Charleston, where the HarbourView Inn is ready to help you fall madly in love just like the lovebirds portrayed by Rachel McAdams and Ryan Gosling. The inn offers the 'Allie & Noah's Romance Package' which includes: a dozen roses upon arrival, flower petal turndown with sparkling wine, a carriage ride, a visit to The American Theater (backdrop of where Noah and Allie danced in the street) with option to personalize the marquee, tickets to both Boone Hall Plantation and Magnolia Plantation and dining at High Cotton (where Noah saw Allie with her fiancé) and Jeni's Splendid Ice Cream (where Allie kissed a sweet treat off Noah's face).
This waterfront inn has plenty of amenities that will impress even those who aren't obsessed with The Notebook. Take in skyline views from the rooftop terrace, sip sweet tea in the lobby or borrow bicycles to discover the area's southern charm.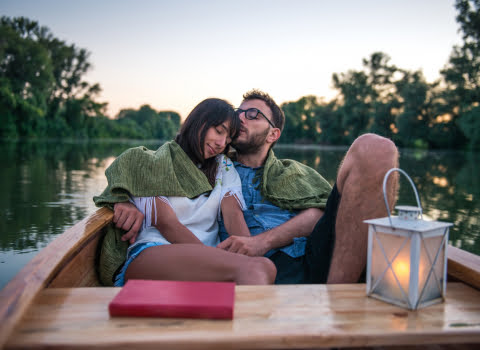 The Shining
Timberline Lodge | Mount Hood, Oregon
Perhaps you're a picture pair that prefers thrillers or horror over romance. If so, you've likely seen The Shining, the 1980 classic starring Jack Nicholson, based on the Stephen King novel. This snowy mountainside resort was a historic icon long before its film claim to fame as the fictional Overlook Hotel. Built over 80 years ago, the slopes by Timberline Lodge are perfection, as are the onsite recreation opportunities. Apparently, hotel management asked the movie makers to use a nonexistent room number (237) so guests wouldn't feel spooked if assigned the 'haunted' room during a stay. To the contrary, room 217 (the room number featured in the book) is most often requested since 237 isn't available! Cinematic coincidence or not… rumor has it that the older section of the resort is haunted by ghosts!
Forgetting Sarah Marshall
Turtle Bay Resort | Oahu, Hawaii
In 2008's Forgetting Sarah Marshall, Peter Bretter (Jason Segel) sets off to the Turtle Bay Resort in Hawaii to get over his ex-girlfriend, Sarah Marshall (Kristen Bell). Of course, hilarity ensues when she happens to be vacationing at the same hotel with her new boyfriend. Peter ends up falling for the hotel receptionist played by Mila Kunis. The gorgeous hotel has guest rooms and suites, villas and cottages; plus, oceanfront pools and spas, golf, hiking trails and more. Plenty of recreation awaits and, while Mila Kunis won't be coordinating your daily agenda like in the movie, you can surf, paddleboard, kayak, horseback ride or take in the views of Oahu from a helicopter.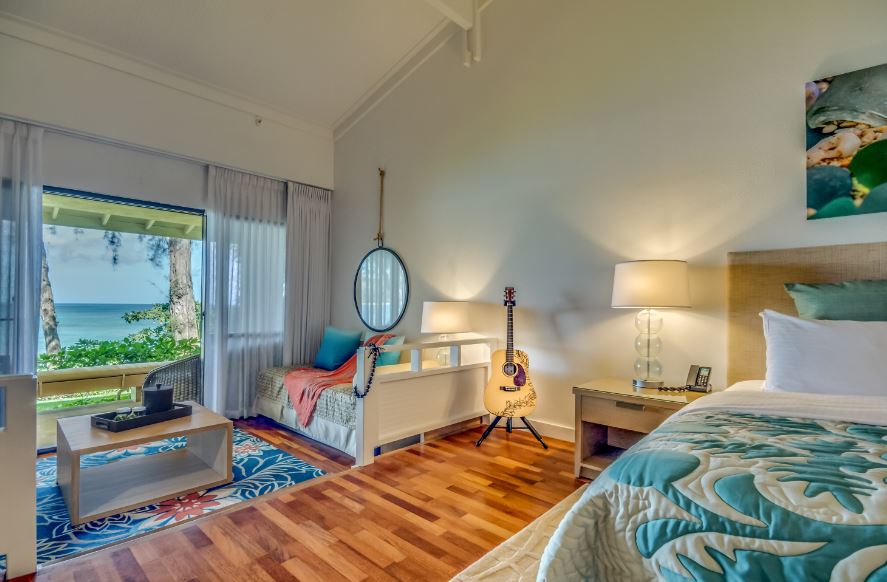 Almost Famous
The Plaza Hotel | New York, New York
This old hotel – 111 years to be exact – is no stranger to old Hollywood movie-making. The Plaza Hotel made its film debut in Alfred Hitchcock's 1959 spy thriller North by Northwest and then set the stage for many other flicks, including The Way We Were, Home Alone 2, The Great Gatsby, American Hustle and Almost Famous. This New York landmark is also the scene for works of literature, including the Eloise books about a mischievous 6-year-old character that lives at the hotel. In fact, you can book the bright pink decorated Eloise Suite if traveling with your littles.
The hotel's location is ideal as it overlooks Central Park. New York City may have the best restaurants in the country but try not to exclude The Plaza's own Champagne Bar, Rose Club and the Todd English Food Hall. And before you window shop down Fifth Avenue, stroll through The Plaza's shops.
Pretty Woman
Beverly Wilshire, A Four Seasons Hotel | Los Angeles, California
Remember watching Vivian Ward (Julia Roberts) get a taste of the high life at the Beverly Wilshire in the 1990 film Pretty Woman? Well, you can wine, dine and soak in the spa tub of the Presidential Suite too. This resort has a magnificent pool and spa, nail salon and a Wolfgang Puck restaurant called CUT. But, for fans with movie mania, the 'Pretty Woman for a Day' package is the way to go. The offer includes a two-night stay in a specialty suite, a behind-the-scenes tour of Rodeo Drive with a personal wardrobe consultant and dining experiences at both THE Blvd (the resort's Mediterranean restaurant) and a romantic in-suite meal.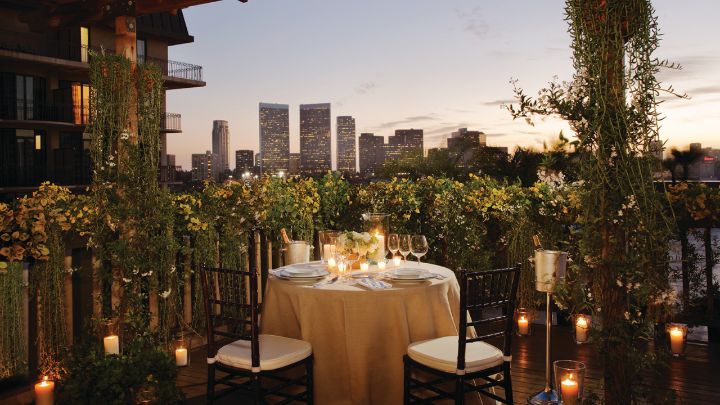 Pretty in Pink
Millennium Biltmore | Los Angeles, California
Yes, we already gave a nod to another L.A. based hotel, but Millennium Biltmore has a long guest list of stars since it's been a popular filming location for many movies, including Ghostbusters, Beverly Hills Cop, Wedding Crashers, Spider-Man and, one of my favorites, 1986's Pretty in Pink. Aww, yes, you recall watching Andie (Molly Ringwald) walk down the long hotel corridor to be greeted, to her surprise and relief, by pal Duckie (Jon Cryer). Of course, inside the hotel ballroom, hunky Blane (Andrew McCarthy, aka one of my teen heartthrobs) approaches and the pair then make-up and make-out in the parking lot. While a sequel to Pretty in Pink is not likely to be filming (although I sure wish it was), you may see the frequently displayed "Filming in Progress" sign on the hotel grounds during your stay.
The hotel was built in 1923 and eventually designated a historic-cultural landmark (no word on whether Andrew McCarthy's presence helped achieve that – wink, wink). The interior features murals, fountains, chandeliers and embroidered tapestries, plus there's a Roman-style pool. If you want to venture off-site, you'll find plenty of date night opportunities in the surrounding cultural district.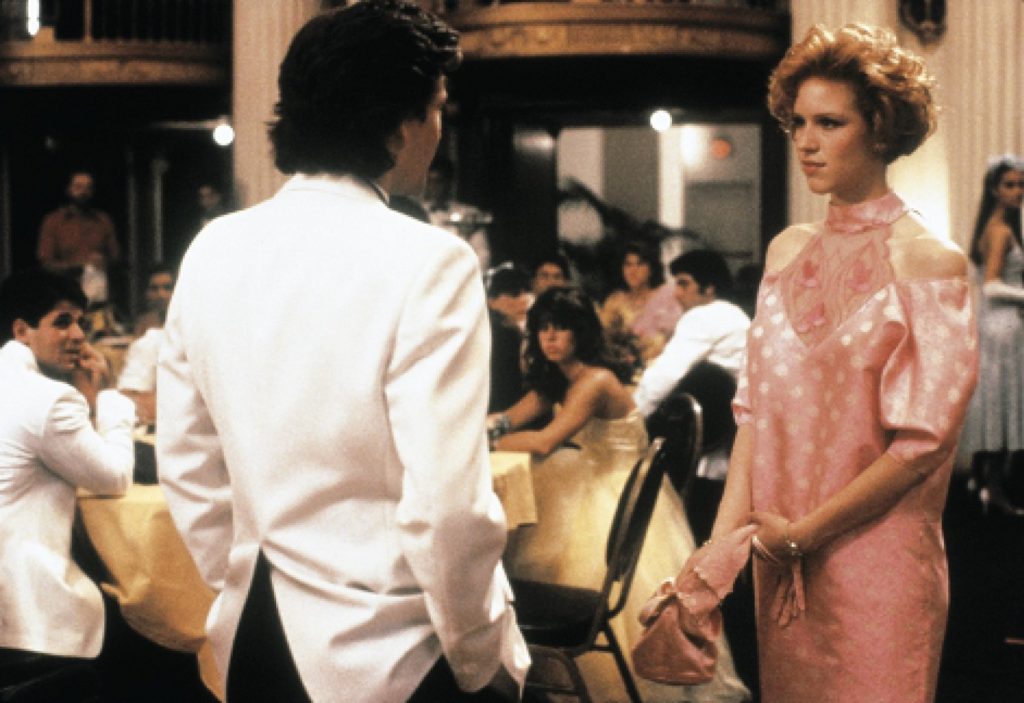 Feature image credit: Luxury Retreats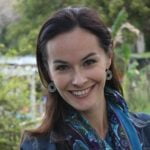 Nancy DeVault is the managing editor of Date Night Guide. She also contributes to publications such as Babble, AmeriDisability Services Magazine and Orlando Magazine. She enjoys outdoor adventures with her husband and toddler.