"We make a living by what we get. We make a life by what we give." – Winston Churchill
It's no surprise that study upon study has found a correlation between giving and increased happiness. As a child, the joy and excitement of receiving a wrapped package intended just for you was almost too much to contain, right? And now, as an adult, you probably experience the same feel-good emotions when watching someone open a gift that you've selected just for him/her. So scientific or not, making others happy is not only good for those around you but good for yourself!
This holiday season, use your buying power for good to ignite a 2-4-1 happiness effect by choosing gifts for your love that give back to others (oh, actually, that's a 3-4-1 deal when factoring in your own happiness). And here's more good news: We've done the shopping for you and compiled a list of companies offering proceeds to charitable causes. So, consider your holiday to-do list simplified and gift something extra special to your special someone. Happy shopping (and gifting)… literally!
One Cup Coffee Co.
Are you and your sweetheart a couple that enjoys waking each day to share in conversation over a cup of coffee? One Cup Coffee Company was brought to life out of the successful Seattle coffee industry and prides itself on being more than just a profit company. They also want to help change the world. Fifteen percent of each sale (about $2) goes directly to a network of humanitarian organizations. That $2 is then multiplied five to eight times through grants provided to these network of organizations. Who knew purchasing coffee could lend a helping hand to your neighbor and beyond? A list of causes and the company's background can be found here.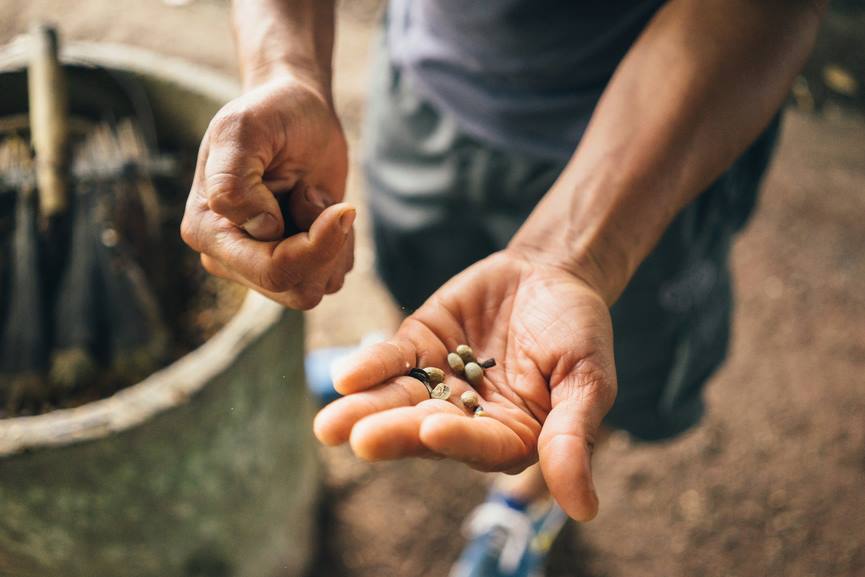 R. Riveter
With deployments and continual moves, it can be difficult for military families to feel a sense of belonging or build rooted relationships. Founded by military spouses, R. Riveter creates American-made goods ranging from jewelry to decor to books to bags and everything in between. This unique business model allows spouses of active duty military personnel to generate extra income while feeling part of something greater no matter where they are stationed. Their Marketplace also partners with like-minded companies. Proceeds from each sale in the Marketplace go toward the R. Riveter Military Spouse Entrepreneur Award. This award is presented to two winners every year and allows other military families the opportunity to finance their entrepreneurial dreams.
Grace and Lace
Melissa Hinnant was only five months pregnant when she went into labor. She was put on strict bedrest and, during that time, she began sewing and crocheting. Sadly, her precious baby was prematurely born and did not survive, but the unexpected birth of Grace and Lace soon thrived. Grace and Lace is a line of women's apparel and accessories outfitting women in style to the last detail. A portion of sales is given back to Angel House to help build orphanages in India. This company has been so successful that it has helped to build seven orphanages and one safehouse for women rescued from human trafficking.
WeWOOD
Go green this holiday season with a purchase from WeWOOD. These eco-friendly watches are made from recycled and reclaimed wood materials. All watches are also free of toxic and artificial materials giving you a peace of mind when you give this timely gift. The company believes in sustaining nature and partners with Trees for the Future to plant a tree for every WeWOOD watch that is purchased.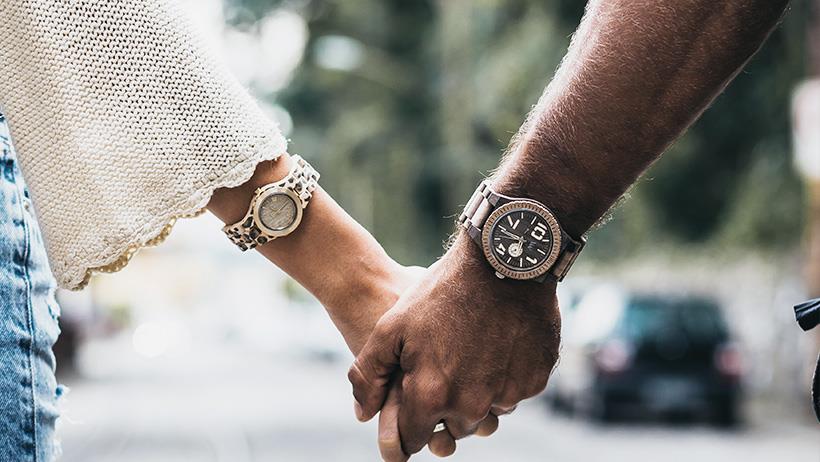 Amazon Smile
Most everyone I know is an Amazon junkie. And what's not to love about it? You can order practically anything under the sun at an affordable price and have it delivered to your door in a matter of days or even same day. In case you haven't heard yet, Amazon gives back too! So there's no need to feel bad about your online shopping binge. When you go to their Amazon Smile site and place orders from there, portions of each order are given back to the charity of your choice. You simply log into your regular Amazon account through the Amazon Smile site and search for the charity of your choice or browse through the list proposed nonprofits. There are over a million organizations available you can choose to support!
Hand in Hand
Hand in Hand creates sustainable suds purely from natural plant-based ingredients, leaving harmful chemicals and shady practices out of the equation. The entire line of body care products will leave your skin, and the environment, healthier and thriving. Working with My Neighbor's Children organization, 100% of Hand in Hand donations are given to Haiti's children to combat death that could be prevented from hand-washing alone. For each soap bar purchased, the company gives a bar of soap to children along with repairing or installing water wells.
LSTN Sound Company
Headphones, speakers and earbuds are items most of us use on a daily basis. LSTN Sound Company offers products with excellent sound quality that also look hip. The company was founded due to one purpose. Simply put, they want to change lives through music. To do so, portions of all sales go to their partner, Starkey Hearing Foundation, to give hearing aids to those in need worldwide. More than 30,000 people in nine countries, including the U.S., have received the gift of hearing. What a remarkable and life-altering gift to bestow upon someone!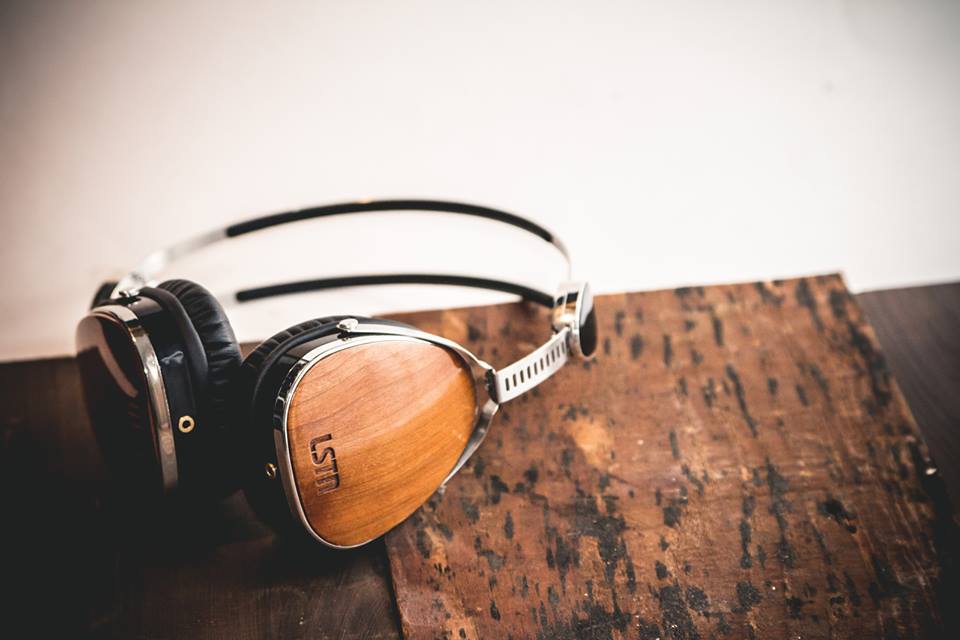 Warby Parker Glasses and Sunglasses
About 64% of adult Americans wear glasses for some sort of corrective eye solution. Warby Parker was born from experience after the founder had to purchase overly expensive glasses in college; something that was a necessity for him. This company is an alternative to costly eyewear. They also have a vision for charity with their Buy a Pair/Give a Pair program. With billions of people across the world living life without proper vision, they have been able to provide 4 million people with much-needed lens. For each pair bought, another is distributed to someone in need in over 50 countries.
STATE
STATE Bags offers stylish and functional bags for every occasion with laptops, travel, work, gym, parental duty and backpacks. For every bag purchased, STATE offers a backpack filled with essentials to a child in need in U.S. communities. The husband and wife founding team saw one too many children carrying belongings in ripped and tattered plastic bags. They vowed to always have kids backs by not only providing a material necessity but also through motivational rallies to assist kiddos in living up to their potential. Investing in our children is investing in our future, after all.  
LottoLove Scratch Cards
Give the gift of giving! We all enjoy winning something, right? Now, we can win something for someone else to boost all the warm and fuzzy feels even more. LottoLove Scratch Cards come with 100% chance of winning one of four items: literacy tools, clean water, nutritious meals and solar energy. Not to mention, winning is easy. Shop for a LottoLove card for your special hottie, and deliver the scratch card with the included greeting card and watch as they discover the winning prize with delight. Donations are made at the time of purchase to LottoLove's charitable partners.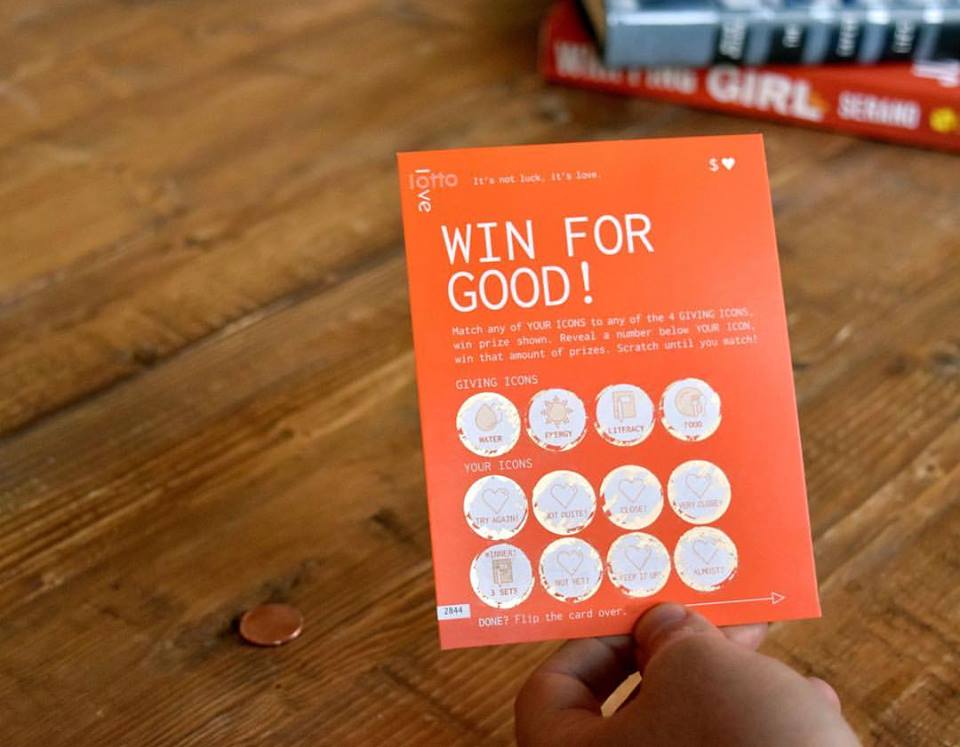 Conscious Step
Made with organic fair-traded cotton, Conscious Step makes socks for men and women that are not only good for your feet but also for the planet. Each pair purchased gives a portion to a cause that you choose and can feel good about. Conscious Step aligns with ten causes: animal rescue, breast cancer prevention, rainforest conservation, disaster relief, kids education, an end to poverty, fighting hunger, fighting malaria, planting trees, protecting oceans, protecting sharks, providing water and treating HIV.
Fire Department Coffee
Fire Department Coffee was created by firefighters who also served in the military. It is made from high-quality roasted beans to give every person the jolt needed to make it through the day — or long night shift. Aside from regular, donut shop, Christmas blend and other flavors, there's also a unique line of spirit-infused coffee available for that spunky love in your life. Irish whiskey, bourbon, rum, tequila… And you thought coffee couldn't get any better!  A 10% portion of every purchase goes to help ill and injured firefighters and first responders. It's the perfect way to give back to those who already give so much.
BoxLunch
You can spend endless time perusing the many gift options available on BoxLunch. There are categories for men, women, kids, home, pop culture, bags and more. Offering unique and fun products isn't the only thing going for this company. They also partner with Feeding America to fight hunger by giving a meal for every $10 spent on product. From October 2015 – June 2018, BoxLunch helped to provide 20 million meals! That's a lot of full bellies.
TOMS
TOMS is a company that's hardly a stranger to Americans. Not only does it provide a comfortable solution for our feet to get around, but they also give a pair to someone in need with each purchased pair. While it all started with shoes, TOMS has now added to their charitable list by helping to provide sight, water, safe birth, bullying prevention services to those in need and, most recently added, a call to end gun violence. 
Sunshine Nut Company
The founder of Sunshine Nut Company, Don Larson, packed up his family after a successful 25-year career and moved to Mozambique where he started a company cultivating and packaging at the spot of freshness. Not only is freshness a concern, but also aiding in creating a sustainable economy in an impoverished region. The food factory not only employs mostly adult orphans in the Mozambique area but also gives back 90% of profits to local orphanages and community organizations for support and development. When snacking on these tasty nuts, the hope is you'll savor the freshness and difference in the lives of others.
S'well
Founder Sarah Krauss developed S'well reusable drinking containers to keep single-use plastic bottles from continually contaminating our precious land. Choose from sets, bottles, tumblers, cocktail kits and even add personalization to these chic and functional environmentally-conscious drinking containers. Each one will keep cold drinks cool for 24 hours and hot drinks warm for 12 hours. S'well partners with UNICEF to provide clean water and education of diseases from contaminated water to communities worldwide. The company supports (RED) and Breast Cancer Research Foundation as well.
Love Your Melon
It's cooling down outside which means adding layers to warm up. Love Your Melon produces all products in the U.S. to provide high-quality apparel while creating jobs for Americans. While known for their knitted beanies, they also sell clothing, blankets, home goods and other accessories. They believe in giving back and do so by giving a beanie to every child with cancer. Half of profits goes to children's cancer research to aid in fighting this horrific disease. To date, 4.7 million dollars have been donated to fight pediatric cancer and 149,000 hats given to patients… helping them to love their melon!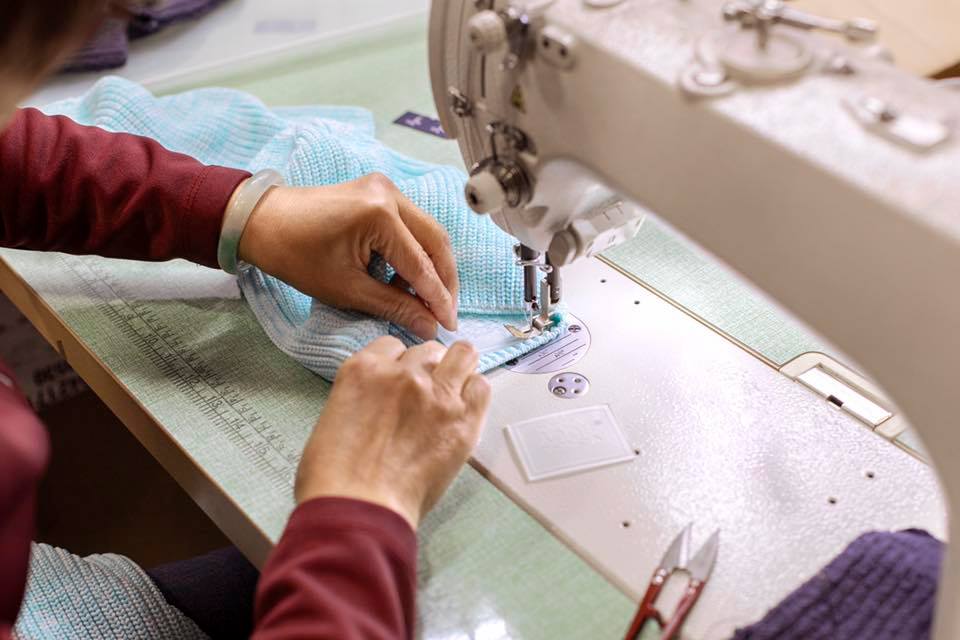 MY RED TEA
MY RED TEA sources organic rooibos tea from South Africa to share the natural benefits with others. Rooibos tea has long been a standing staple in the medicinal arsenal of South Africans. It is caffeine-free, high in antioxidants and packed with minerals and vitamins. It has been used to soothe skin irritations for every age, colicky babies and other ailments. MY RED TEA sends 10% of profits to support education in Rooibos farming communities to give back to the farmers and workers. The company works to leave as little impact as possible on the planet with sustainable packaging and strategic suppliers ensuring you can feel good about every cup.
Mayfair Soap Foundry
Pamper yourself and your partner with Mayfair Soap Foundry's line of premium bath and body products. Nothing says romance like a dip in a warm tub filled with scented goodness and, of course, your honey. Don't forget the wine and candles! Mayfair Soap Foundry has partnered with Starlight Children's Foundation to help youngsters and their families have some form of normalcy when experiencing difficult health situations. It's estimated that 10-20 million children suffer from some form of chronic illness. This comes with doctor and hospital visits oftentimes including unpleasant treatments. To bring some joy and "normal" moments to these precious lives, Starlight Children's Foundation creates camps and programs designed just for children with chronic illnesses.
Thistle Farms
Offering goods for men, women and children, Thistle Farms has items for the home and body. They even have a section for gifts to help you select the perfectly paired product for your love. Their motto is "Love Heals." And we couldn't agree more! Supporting women who have been saved from trafficking, prostitution and/or addiction, the organization houses female residents for two years without charge while educating and healing long-term wounds. Once women graduate from the program, they're given a job in one of the social enterprises of Thistle Farms to learn a new skill. They then have access to a life-long supportive sisterhood to ensure future success. And as we all know, support is a key factor in overcoming addiction and trauma.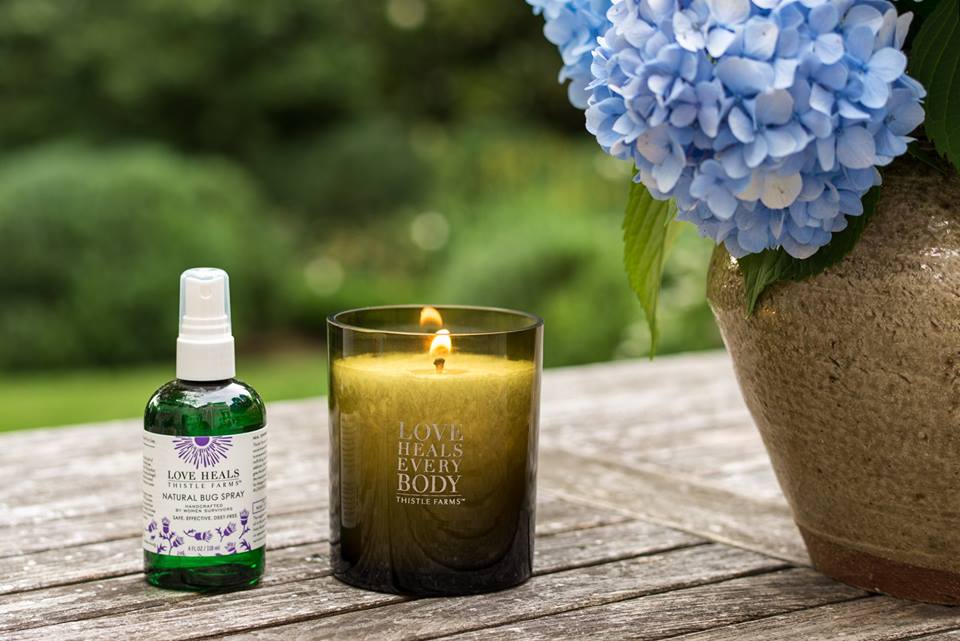 Better World Books
We all know an intellectual with a thirst for knowledge. For some of us, that person is our significant other. Better World Books is an online book store that will satisfy even the most avid book lover. And it doesn't stop there though. They also care about giving back. For every book sold, the company donates another book to someone in need! Additionally, Better World Books cares through their literacy programs and projects.
Detroit Friends Potato Chips
Farm-to-table organic chips are brought to life from empty lots within the Hope District in Detroit Michigan. Once a bustling industrial town, competition slowly killed the heart of this industrial city. To revive the lost hope and dignity, Detroit Friends Potato Chips created job opportunities for community members with proceed portions also aiding a local soup kitchen. Potatoes are grown and harvested in empty lots within the city to produce something tasty: potato chips. The creative flavors are something you and your hottie will enjoy diving into together.  
What are your favorite products that give back? We'd love to hear about them!
Image photo credit: GatheredAgain.com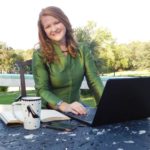 Erica Thomas is a freelance writer regularly contributing to Date Night Guide and Orlando Date Night Guide, while also managing her roles as a wife and homeschooling mom of two small children. She is a romantic at heart who flourishes with adventurous activities and travel (and, of course, date night).