Halloween pretty much dominates the autumn season. And Halloween is the second highest grossing commercial holiday after Christmas. Candy-loving kids can't take all the credit though because adults love Halloween too — from sexy costumes to pumpkin beer! This season, trick or treat yourselves into falling in love again with these Halloween-inspired date nights.
1. Haunted House
The Date Report says that a haunted house makes for a perfect date night. And there's a science to it called misattribution of arousal. A haunted house can get your body physiologically aroused and, while it's not sexual, your heart races, body sweats and you long for a release of sorts. So, your "brain mistakenly links that feeling with whatever's in your environment," like your heartthrob date beside you. Many cities have annual haunted house attractions, and BestProducts.com compiled a list of some of the scariest.
2. Cemetery Walking Tour
New Orleans may be known for its chilling cemetery walking tours, but you can book guided treks in most cities (especially during this time of year). Sound ghastly? Well, a stroll hand-in-hand under the moonlight can actually be romantic, even in a cemetery. Many tours are historical in nature and not at all gruesome or dreadful.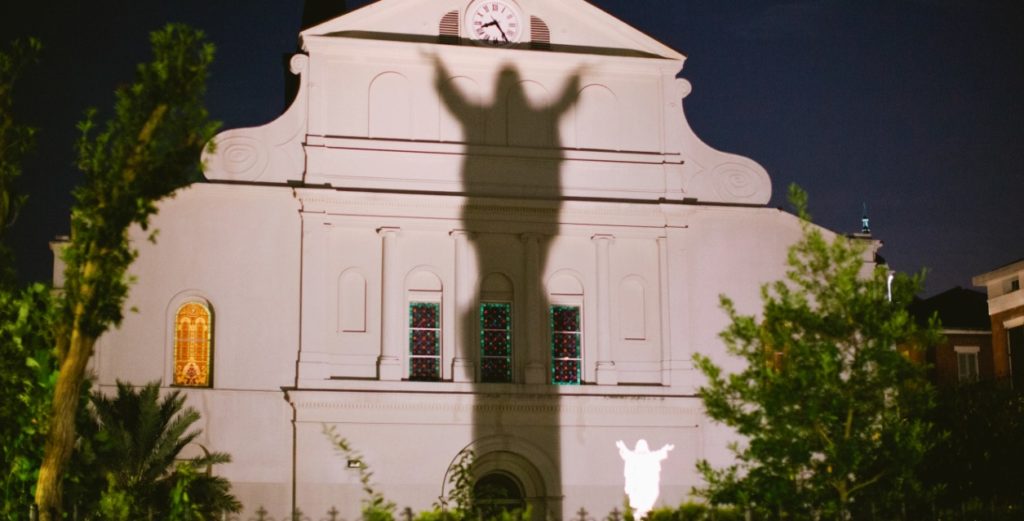 3. Ghost Tour Galore
There are many kinds of ghost tours (walking, bike, segway, etc.) that take brave believers through haunted buildings, cemeteries and neighborhoods. Some even outfit participants with paranormal gear. Choose a tour that has some documented sightings or, for more lighthearted Halloween humor, choose a guide best known for silly tales from the crypt.
4. Terrifying Theatre
When heading to the movie theatre, pause on seeing your go-to action adventure or rom-com. Maybe horror flicks are not your favorite genre (me neither), but now's the time to embrace the thrill of frightening flicks. Plenty of new creepy cinema options are out, such as It, Jigsaw and Cult of Chucky. For more of a suspense thriller, opt for Mother!, which has been compared in style to that of the critically-acclaimed Rosemary's Baby.
5. Chill in a Corn Maze
Let loose on date night by getting lost in a festive corn maze. The plant configuration can be, well, a-maz-ing! If you take a wrong turn, just sneak a kiss or two and continue exploring.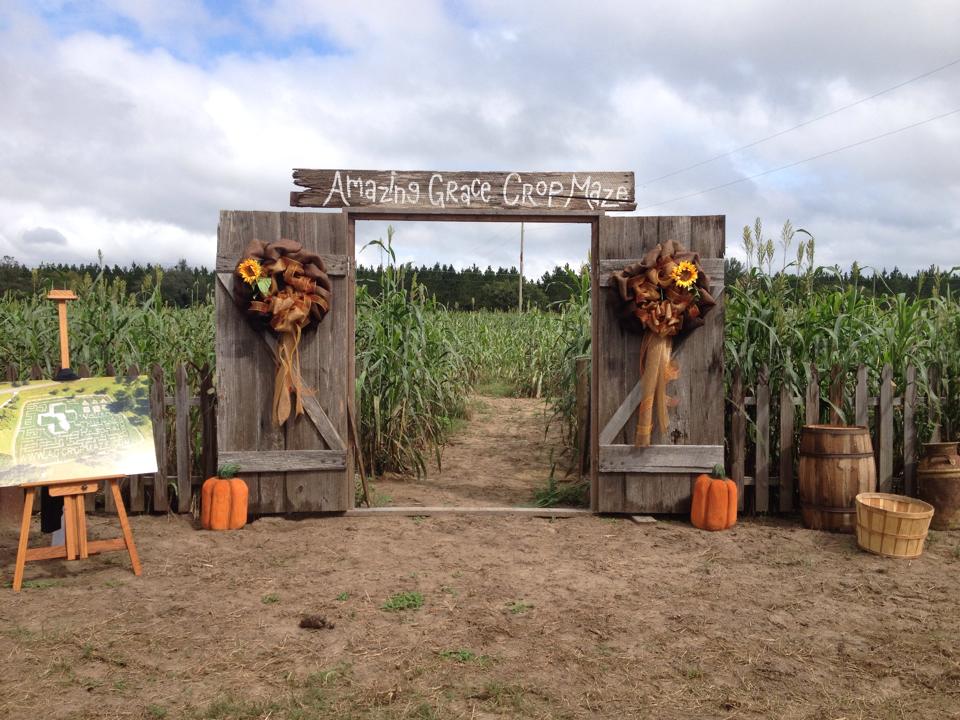 6. Midnight Movie
As Halloween approaches, many independent theatres and drive-in cinemas show classic Halloween films. Maybe catch a midnight showing of the cult classic Rocky Horror Picture Show.
7. Carve Out Time
Head to Pinterest to find creative couples-themed pumpkin carving ideas. Work together as a team on one pumpkin or, for a little competitive spirit, dare to compare by carving your own pumpkins. Remember to save, wash and roast the delicious, nutrient-rich pumpkin seeds too.
8. Frightening Fitness
According to studies by RunningUSA.org, Halloween races have grown by more than 60% over the past five years. Surprisingly, Halloween is now the second most popular running holiday (following Thanksgiving) with about 1,600 events centered on Halloween. Who know? Don't be scared… you can reach the finish line with your partner in crime!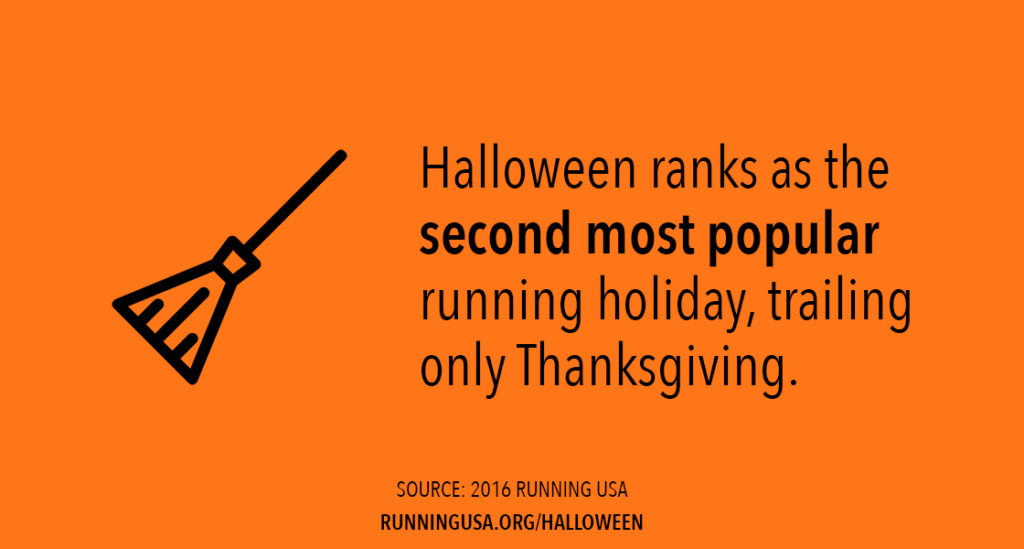 9. Devilish Dinner and a Movie… At Home
Check out Food & Wine's suggestions for Halloween-themed wines and pairing menus. After feasting on your ghoulish grub, binge watch the best Halloween movies as you snack on Halloween candy. Admit it: you break into your candy stash before October 31st rolls around! When watching a kid's Halloween movie, add an adult beverage challenge. For example, sip your drink every time you hear the word 'pumpkin' or 'Halloween' during It's the Great Pumpkin, Charlie Brown.
10. Murder Mystery
Sink your teeth (ala vampire style) into an interactive dinner show experience. Find a themed performance with a murder mystery plot. You'll have some killer laughs as you put your investigative skills to the test.
11. Petrifying Amusement Parks
As the Theme Park Capital of the World, Orlando dominates Halloween-themed events thanks to Halloween Horror Nights at Universal Orlando. Plenty of amusement parks also dare to scare nationwide, like Fright Fest at Six Flags Great Adventure, Howl-O-Scream at Busch Gardens and more. Your ticket comes with complimentary screams, of course.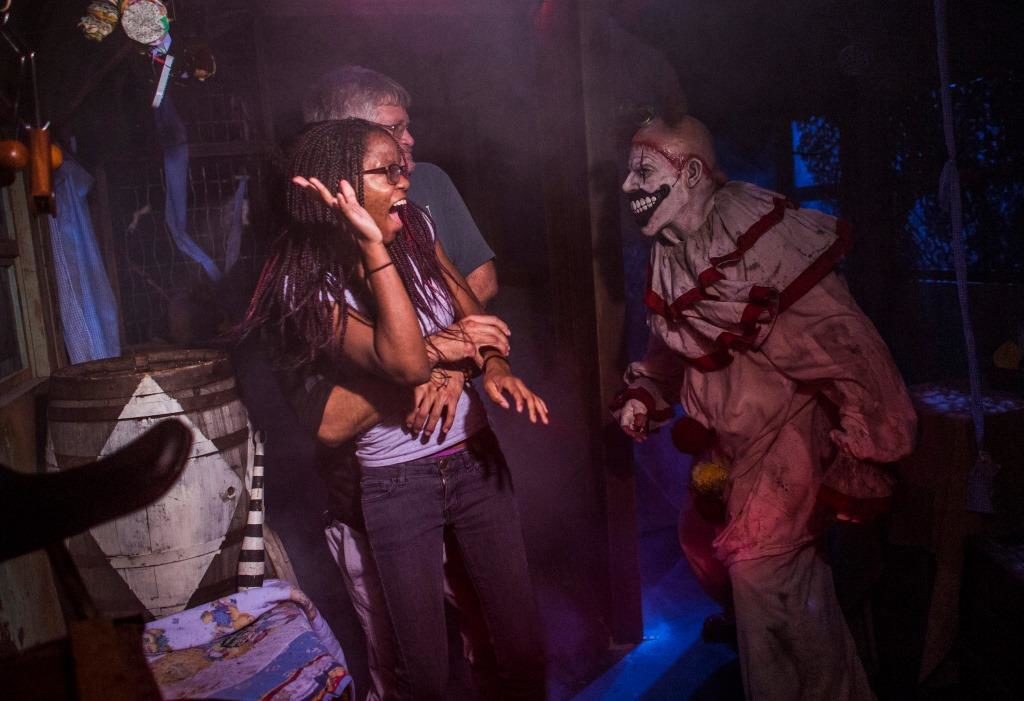 12. Devilish Dress-Up
Shopping for Halloween costumes can be fun in and of itself. Pick out options for each other and take time to play dress up. You can choose costumes to wear to a Halloween party and also snag a few sexy costumes for private bedroom roleplay!
13. Afterlife Arts and Culture
October influences Halloween-worthy works of art in all mediums. Snag tickets to live themed performances (stage theatre, ballet, etc.). Or, engage in your own eerie experience, like an art and wine event at PaintingWithaTwist.com, PaintNite.com and other studios. You don't need to be a skilled artist to have fun because wine (aka your Halloween love potion for the night) has a way of unleashing one's inner Picasso.
14. Pumpkin Pub Crawl
Pumpkin is, as usual, all the rage this season! Spice up happy hour with a Halloween-themed pub crawl by ordering a pumpkin-flavored beer or seasonal selection at each bar stop.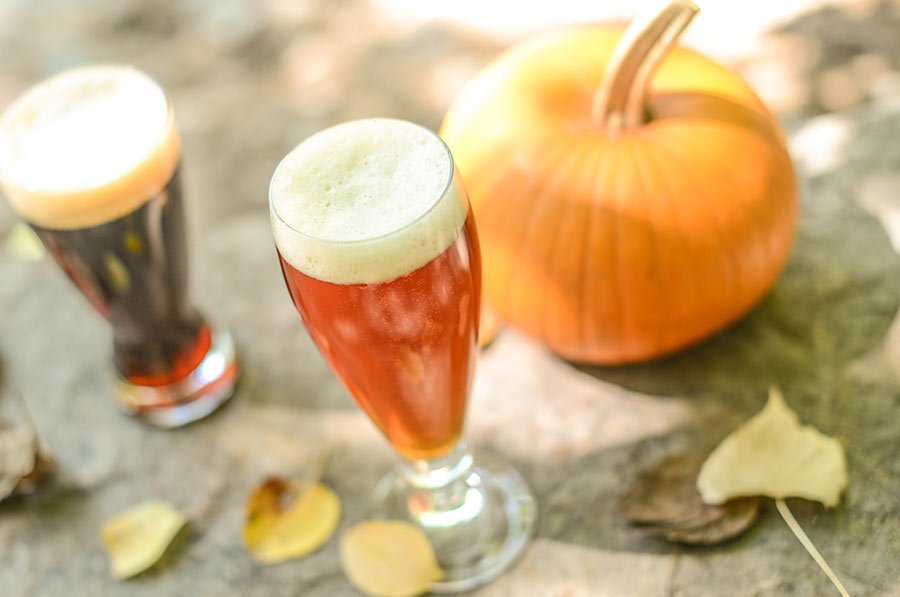 15. Pumpkin Patch Playdate
Embrace the beauty of changing leaves and crisp autumn air by visiting a local farm and/or pumpkin patch. Aside from picking out the perfect pumpkin, enjoy this outdoor playdate with an onsite hayride, carnival-style games and food truck grub.
16. Ghoulish Getaway
Rent a room in a haunted hotel! If you get scared, just snuggle tighter with your love. Or, visit a really spooky site such as those deemed by the Travel Channel as the scariest attractions in the U.S.
17. Pitchfork Picnic
A romantic picnic for two is still among our favorite date nights! Maybe lay a picnic blanket in a graveyard to enjoy a Halloween-themed lunch. Trust me, it's not gross. Aside from knowing that its 'residents' lived beautiful lives, cemetery grounds can be beautiful with lush foliage, winding paths and ornate stones and buildings.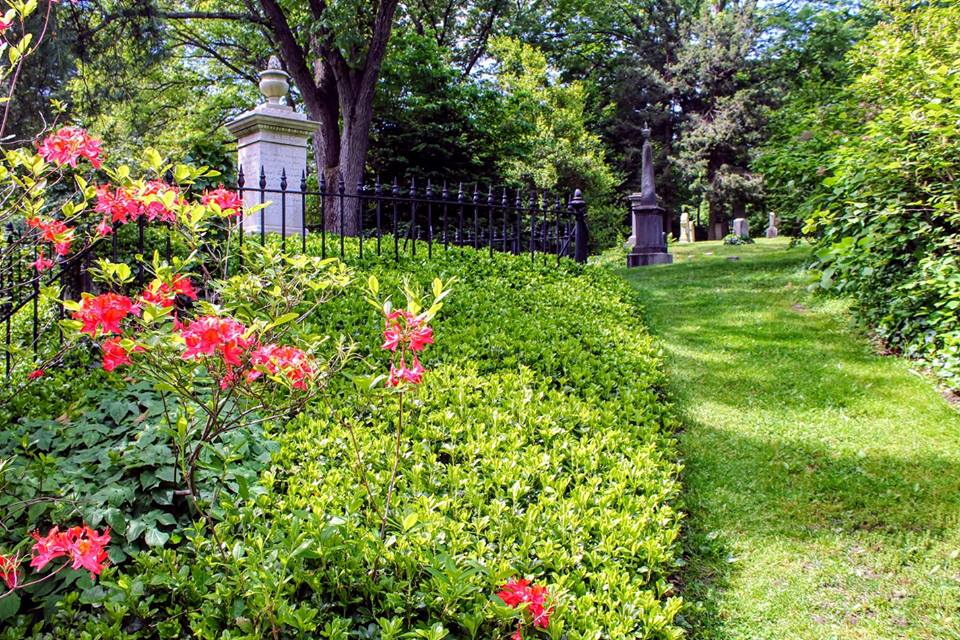 18. Boo-tiful Breakfast
Prepare a Halloween-themed breakfast-in-bed for your boo. Yes, that pumpkin chai latte whipped up by your neighborhood barista is divine. But a romantic breakfast-in-bed featuring pumpkin dishes can really spice things up. The Kitchen Tasty blog list 45 pumpkin recipes for your enjoyment.
19. Beat the Zombies
Escape room challenges are a fun date night trend and many companies have a zombie apocalypse-themed experience. This is definitely an interesting way to get to know someone as you're locked in a room and forced to work together to escape.
20. Candy-Coated Cooking
Halloween is all about candy, of course! The act of making and tasting decadent candy-coated desserts with your sweetie can be oh so appetizing. For example, while making caramel apples, drizzle chocolate and ooey-gooey caramel on the fruit… and maybe save some for dessert in the bedroom too (wink, wink).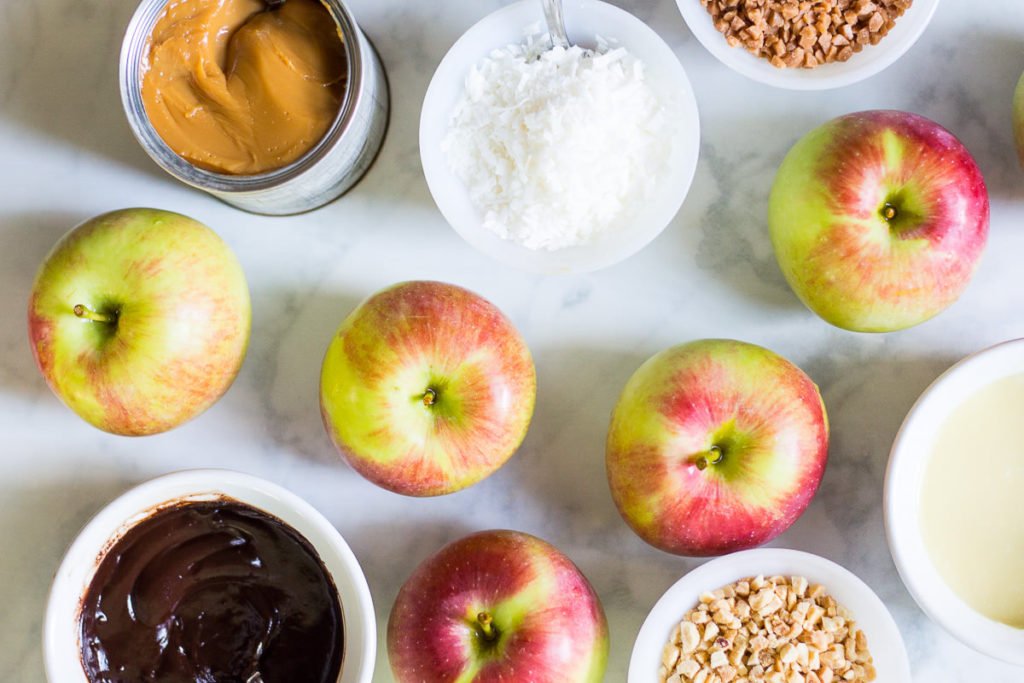 21. Candy Dandy Date
Before my husband and I had a child and did the obligatory trick-or-treating, we embraced candy distribution to the fullest. Let's face it… it's somewhat annoying to keep getting up from the dinner table or couch to continually answer the doorbell. So, stay at the ready. Set up a table and chairs on your front porch or in your driveway to dine al fresco and welcome trick-or-treaters. Encourage neighbors to follow suit for a block party feel. And, to fully get into the Halloween spirit with spirits, try the Halloween drinking game from SheKnows.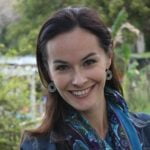 Nancy DeVault is the managing editor of Date Night Guide and a contributor to publications such as Babble, AmeriDisability Services Magazine and Orlando Magazine. She enjoys outdoor adventures with her husband and toddler.