Love is an adventure in and of itself! And I've discovered that geocaching, aka a modern-day treasure hunt, is an entertaining way for adventurous couples to connect as a team and playfully work the mind, body and spirit.
In 2007, my eclectic friend Jason introduced my husband and me to this outdoor recreation quest. I'll admit that, at first, I didn't think I'd be into geocaching. It seemed silly or dorky (and maybe it is, but my assumptions were wrong). To my surprise, I quickly fell in love with it. In fact, geocaching is kind of addicting ─ partly because of the challenge aspect as I am a competitive person. More importantly, as a result of geocaching, my husband and I (along with friends and family, at times) have experienced things that we wouldn't have otherwise. Yes, we've literally and figuratively uncovered many treasures!
August 18th is International Geocaching Day! Yup, basically a made-up holiday but, if you need an excuse to finally give geocaching a try, now's the time to join in the celebration. A geocaching date will be one for the books!
What is Geocaching?
Geocaching is a modern-day treasure hunt with equal parts mystery, challenge, exploration and fun. According to numerous online sources, the first geocache was placed on May 3, 2000 by Oregon resident Dave Ulmer. He posted a description of his placement with GPS coordinates and invited others to find it. It didn't take long for this hide-and-seek game to catch on and, now, geocaches are hidden and found all over the world.
Caches are typically waterproof boxes that range in size. Each one usually contains a logbook with a pencil to track findings and, sometimes, small trinkets. Many people use a signature leave-behind item; for example, Jason uses monkey figurines from the kids game Barrel of Monkeys. If you take an item out, put something else in. You may find a 'trackable' in which the person who dropped the token wants it to move about or find its way back to a particular location. Sometimes caches are virtual rather than physical, but I personally don't find these to be as fun. For me, the act of finding the treasure is exciting and rewarding.
How to Find a Geocache
First, sign up at geocaching.com or download the app. I have a free (dated) version of the app but, for serious geocachers, I believe you now need to pay to upgrade app features. Jason, who is a devoted geocaching enthusiast, also has a GPS navigator.
There are millions, yes millions, of geocaches worldwide. Placements range from easy to difficult skill level and, as noted above, different sizes including the hard to spot micro-cache. Once you download the app, you can search for caches around you. You'll learn the GPS coordinates, clues and sometimes have access to helpful photos posted by others who located (or attempted to locate) the cache before you.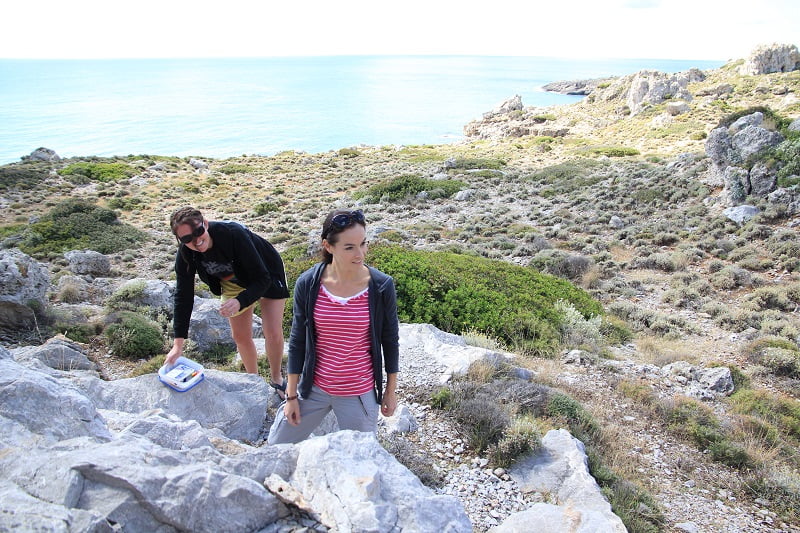 Where to Go & Why It's Awesome
Geocaches are everywhere! From busy shopping centers to desolate mountain tops, and everywhere else in between. It's a unique way to discover new places and rediscover familiar places.
I've done a lot of geocaching abroad in European countries. It was a great way to get off the beaten path and discover beautiful spots that we otherwise would have never known about. Imagine the marvels of finding a secret chest on a secluded hillside in Greece, climbing castle ruins on a waterside cliff in Portugal and trying to locate a cache on the sly in the middle of a busy bridge in Austria. These are memories that I cherish, among many other geocaching highlights.
Back home in the U.S., I've found that geocaching brings an added fun factor to typical date adventures. For example, on hikes through parks, a detour here and there for a treasure hunt offers interesting stop-offs. And while exploring downtown areas in cities I've vacationed to with my husband, finding little gems on the sleuth among clueless strangers is a hoot.
The blog "15 Reasons to Love Geocaching" really says it all. Give it a read for more convincing! Geocaching is a way to bond with you mate or, if friendly competition is your thing, compete with your partner (i.e. who can find it first). Plus, it is fun to do with other couples, friends, family and even kiddos.
A couple of years back, my husband and I made the transition from geocache-seekers to geocache-makers. We positioned two new caches and find it thrilling when someone marks that they've either found them or made the attempt. It's cool to know that we're helping to make the game enjoyable for others. Since we didn't have military-type ammo boxes (commonly used for caches), we used an empty film canister and Tupperware contain. One of our caches is even hidden on a boat-only accessible island!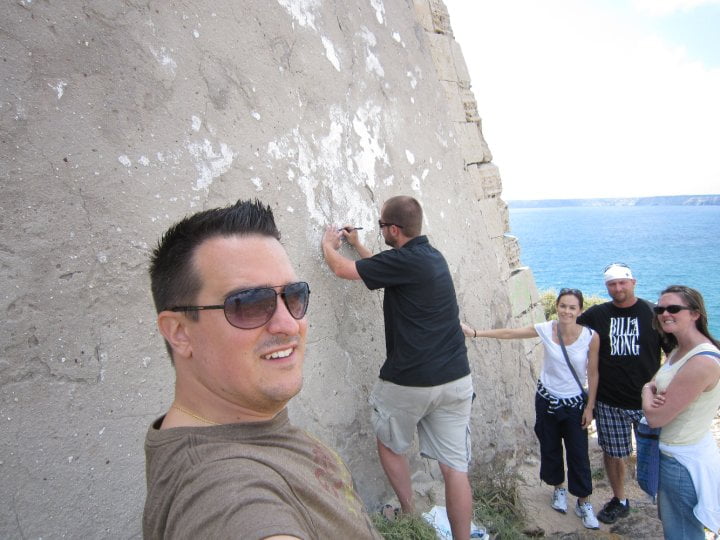 Play Fair!
If you place a cache:
Register newly placed caches that you hide so others can find them!
Caches should not be positioned on private property because, well, trespassing isn't part of the game.
Make sure it is camouflaged so non-geocaching passer-byers do not accidentally discover and/or discard it.
Don't harm vegetarian or surroundings.
It's up to you to maintain a cache that you've established so occasionally check to ensure it is intact and stocked with a logbook.
If you're hunting for a cache:
After locating, hide it properly again as it was.
Don't spill the beans for others, meaning don't leave a cache partially exposed, give away too much info via clues or let other geocachers see you at the find spot.
Mark that you found it on your app! And notify the cache creator if something is missing or needs to be replaced.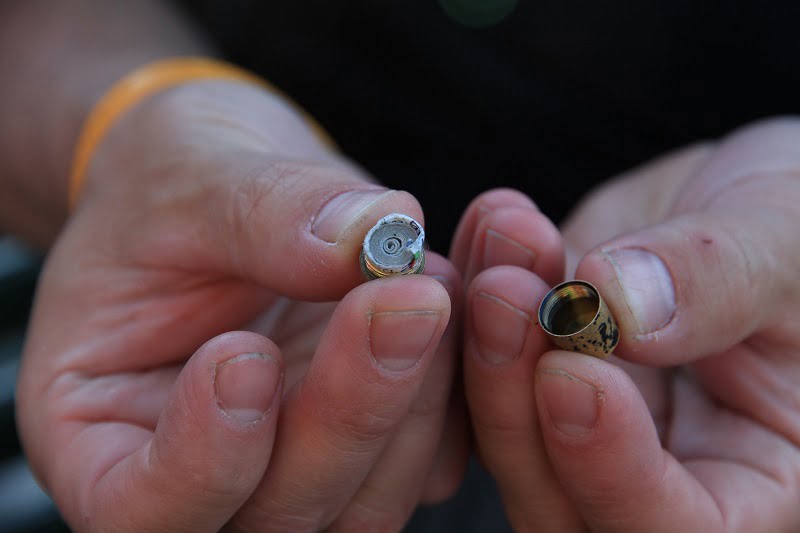 What to Pack
Most of the time, my husband and I don't set out specifically to geocache but, rather, incorporate it on a whim. For example, we'll be on a hike in a state park and one of us will say, "I wonder if there are any geocaches nearby." And so our impromptu treasure hunt behinds! Since we rely on the mobile app, we can play anytime and anywhere. But if you set out for a geocaching-specific date night, consider packing:
Cell phone – Gotta have the app of course!
GPS Device – Helpful in trickier locations, especially those that lack cell service. Considering bringing extra batteries if needed too.
Food – Bring snacks and water for caching on shorter hikes/walks. If you're on a longer trek, pack a picnic and plan for a romantic alfresco meal.
Pen/Pencil – Some caches just have logs so you may need to have your own writing utensil.
Trinket – Choose something small, like a coin, stamp, figurine/toy, sticker, button, etc.
Flashlight – Helpful if you geocaching later in the day or looking in a dimly-lit space (like a cave).
First-Aid Kit, Insect Repellent & Sunscreen – As with any outdoor activity, it's smart to be prepared for safety and/or environment needs.
Camera – Your cell camera should do the job but, if you prefer, pack a camera and selfie stick. You'll be proud of your collaborative conquest and want to document the victory!
I'm certainly not a geocaching expert, so check the website and/or app for more information. I'm just an adventurous gal who likes to have fun exploring with my partner in crime.
Feature image credit: geocaching.com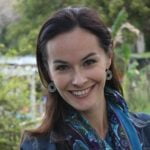 Nancy DeVault is the managing editor of Date Night Guide and a contributor to publications such as Babble, AmeriDisability Services Magazine and Orlando Magazine. She enjoys outdoor adventures with her husband and toddler.