Add some spark to your date night… literally! Surrounded by sand, surf and your old (or new) flame, a beach bonfire will warm your hearts and definitely heat things up on date night. Here are the answers to your burning bonfire questions:
How to Plan
Research bonfire regulations set by your state, county and city, and apply for a permit if needed. Make sure you know all burning rules regarding bonfire size, materials and so on. You want to admire amber hues of the bonfire and not blue and red flashing lights from cops coming to shut you down! Some beaches designate areas or have permanent fire rings; whereas others allow beach bums to choose a spot. Always stay far from dunes or brush and keep tide times in mind. Lastly, check the forecast.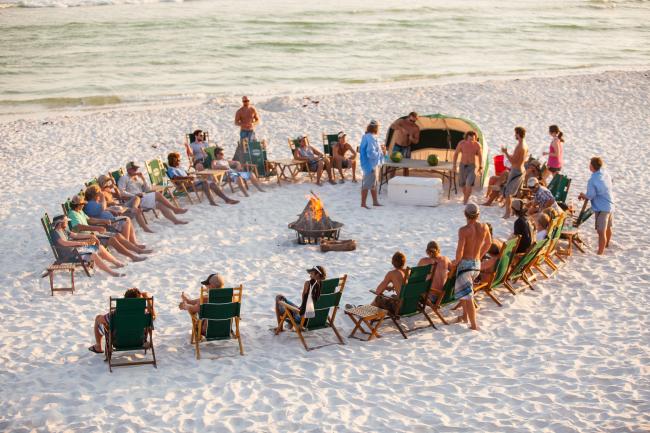 What to Pack
We recommend a beach cart or wagon to lug your bonfire goodies!
Shovel: Some beaches have established fire pits which makes set up easier. Otherwise, dig a small pit with a shovel.
Firewood: Beaches are typically BYOFW (bring your own firewood). Wood should be untreated, unpainted and without nails. If allowed, consider a Duraflame log to get the bonfire started. Or, you may be able to skip using lighter fluid by first burning newspaper. Some bonfire pros suggest assembling the wood in a teepee formation.
Lighter or Matches: Ignite the flame safely!
Seating: Lay out a beach blanket or chairs.
Food/Drink: A cooler with large wheels that can tackle the sand is always nice. Check alcohol regulations – some beaches do not allow alcohol, while others permit only cans versus bottles. Pack easy-to-cook food like hot dogs and buns or keep it simple with pre-made sandwiches. Don't forget to bring all the fixings to roast s'mores.
Games: Burn competitors with your gaming skills. Tailgate or backyard games always add some sizzle!
Bucket and Fire Extinguisher: Fill a bucket with ocean water to put out the bonfire. However, it's not a bad idea to have a fire extinguisher nearby as a precaution.
Miscellaneous: Towels, flashlights, bug spray, sunblock, selfie stick, etc.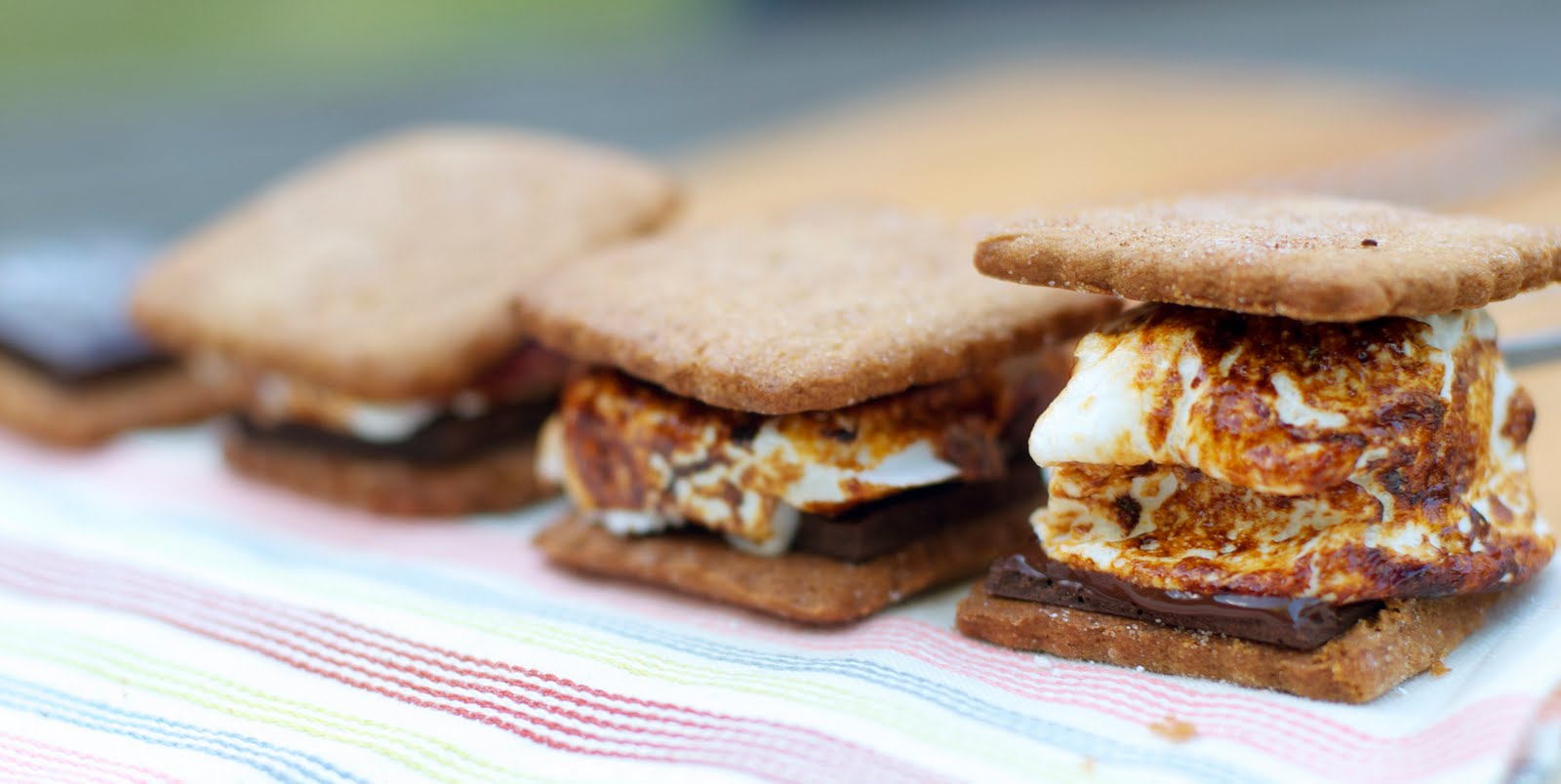 Where to Go
Northeast
Fairfield, Connecticut: Reserve a fire pit seasonally (May-September) on Jennings Beach. Cozy up by the fire beside the Long Island Sound. Be sure to nibble your last marshmallow by 11pm before the park closes.
Cape Cod, Massachusetts: Boston Magazine published a list of the Best Beaches in Massachusetts. They included 100 locations and noted amenities, such as dog-friendly, wheel chair accessible and, most importantly, bonfires. There are many great beach options but, when it comes to bonfires in Massachusetts, strike a match on the cape! The Cape Cod National Seashore issues a limited number of free campfire permits for six Atlanta beaches. Plus, three other town-managed beaches are bonfire-friendly! Check out this beach bonfire video by CapeCast.
Midwest
Ludington, Michigan: The Ludington Area CVB hosts a free bonfire series at Stearns Park Beach on the shore of Lake Michigan. Held on the fourth Thursday of each summer month, just pack a blanket or chairs and enjoy onsite music, consessions and a bonfire (without doing the prep yourself). While you're there, venture over to the Ludington's North Breakwater lighthouse. Stearns Park also features a Skate Plaza, shuffleboard courts, beach volleyball and the Jaycees Mini Golf Course.
Vermilion, Ohio: Situated 45 minutes outside of Cleveland, discover Cottages on the Water's Edge. This quaint lakeside destination embodies the "simpler way of life." On the shore of Lake Erie, enjoy classic pastimes, like building sandcastles, playing board games and, weather permitting, a nightly fire.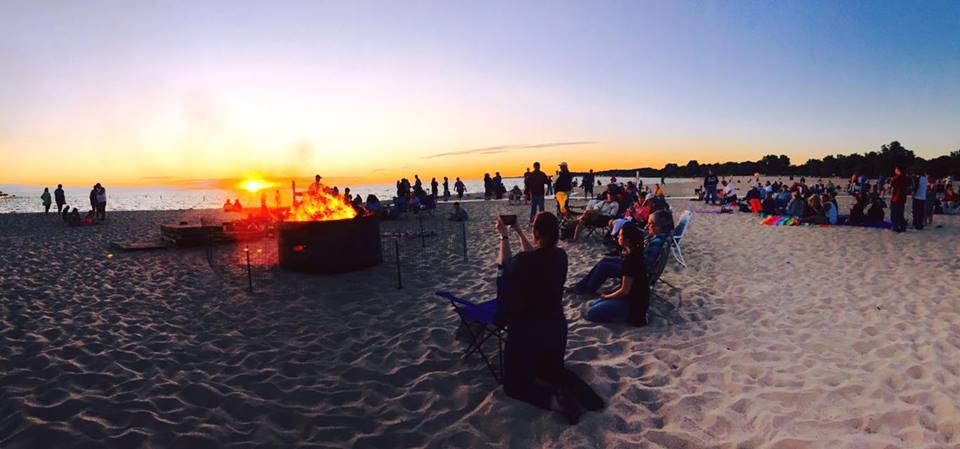 Southeast
Rosemary Beach, Florida: SeaOats Beach Service offers rentals of chairs, umbrellas, kayaks and more; and also coordinates beach fires. They'll handle all the logistics by providing fire wood, fire maintenance, roasting sticks, chairs, tables and the clean up!
Nags Head, North Carolina: Several beaches in the Outer Banks are fire-friendly. In the northern area, the Fire and Rescue department issues permits for nightly bonfires on Nags Head. Further south on the Hatteras and Ocracoke Islands, bonfires are also allowed depending on the season.
Capers Island, South Carolina: This undeveloped barrier island is located 15 miles north of Charleston and is only accessible by boat. Camp overnight or explore via a 4-hour beachside cookout tour by Barrier Island Eco Tours. Island time ticks with a low country seafood boil and s'mores melted by the bonfire.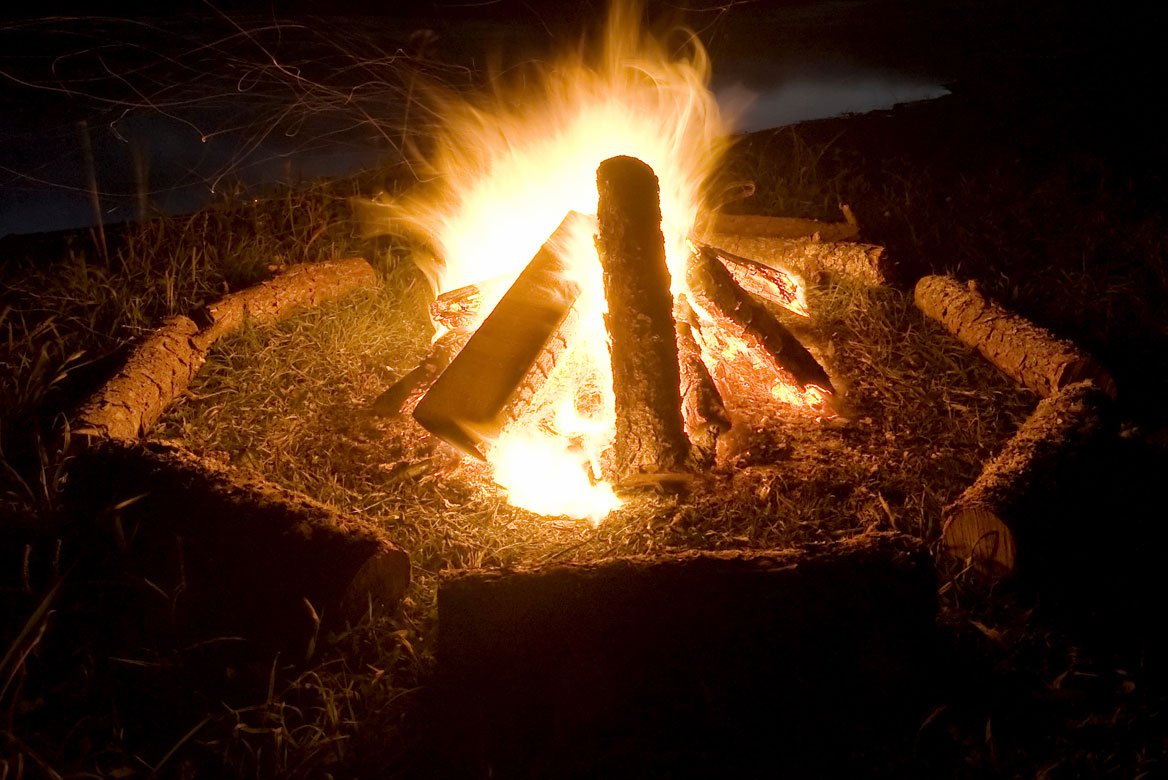 West
Huntington Beach, California: Located in Orange County, around 1,000 free fire rings can be found on the three beaches — Bolsa Chica State Beach, Huntington City Beach and Huntington State Beach — that extend 8.5 miles along the City of Huntington Beach. The pits are first-come, first-serve; and bonfires are only permitted in these pits and not on the sand. Firewood bundles are available at beach concessions for just $6. California has tons of other beach bonfire locations too. See the guide map on CaliforniaBeaches.com.
Seattle, Washington: Two city parks welcome beach campfires year-round. Both Alki Beach Park and Golden Garden have designated fire pits, available first-come, first-serve. Watch the sunset or stargaze beside a romantic beach blaze.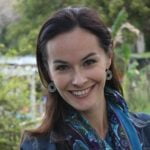 Nancy DeVault is the managing editor of Date Night Guide and a contributor to publications such as Babble, AmeriDisability Services Magazine and Orlando Magazine. She enjoys outdoor adventures with her husband and toddler.