Bypass the big box stores and save on shipping this holiday season with gifts that come straight from your heart… and hands. Inexpensive, easy to make and carefully crafted with your loving touch, these do-it-yourself items will show your special someone that he/she is well worth the effort.
We've rounded up ten homemade holiday gift ideas that even the most novice DIYer can pull together in a pinch. So get your crafty on this holiday season and present one of these!
1. Whipped Eucalyptus Shave Cream
Whip up a batch of buttery soft shaving cream with this irresistible recipe. It requires just four ingredients that you may already have on hand. The rich texture allows the razor to glide over skin and leaves your partner feeling perfectly soft and smooth in all the right places. Find the directions on The Garlic Diaries blog.
2. All Natural Hand and Foot Salve
Help for hard-working hands is on the way with this thick conditioning salve that also soothes using all natural ingredients and essential oils. It's perfect for cooler winter weather when skin is more prone to drying out. Simply apply to hands and feet as often as needed. Find it on A Cultivated Nest blog.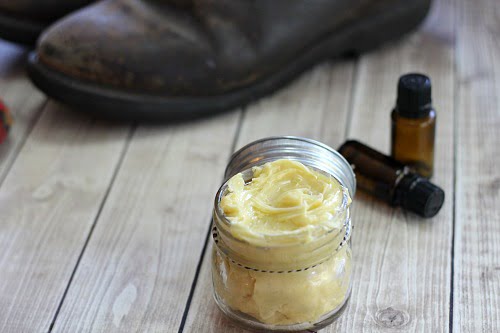 3. Catchy Chef's Apron
Outfit your self-proclaimed iron chef with a personalized apron designed exclusively by you. Simply pick up an inexpensive chef's apron from your local kitchen supply or department store and adorn it with a special message, pet name or catchy phrase that is sure to have your grill master grinning. Or cheat a bit by ordering one from Shut The Front Door on Etsy.
4. Memorable Moments Map Coasters
Drink up some of your favorite memories together using old maps and cork coasters. Highlight your vacation hot spots, notable landmarks from your times together or even your bucket list destinations to create fun and functional keepsakes. You know this DIY idea is awesome because it's from the great Martha Stewart.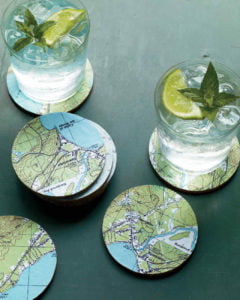 5. Big Batch Barbeque Rub
If your love interest loves to grill, this big batch barbeque rub is the perfect go-to for marinating meats. Packed with bold flavors including brown sugar, ground coffee and black pepper, this all-purpose blend is sure to spice things up in and out of the kitchen!
6. Box O'Beers
Package up a selection of your partner's favorite brews with a crafty crate or caddy. Then, turn it into a fun date night beer tasting as you toast to your relationship. You can make your own caddy or simply decorate a store-bought caddy for a homemade touch. This idea works great for wine too!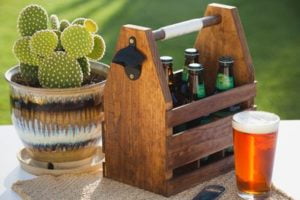 7. Homemade Bacon Jam
You had me at bacon! Dazzle your foodie with this homemade mouthwatering jam. This sweet and salty culinary concoction (from Blackberry Babe blog) will take snacking to a whole new level. We're talking bacon amped crackers, baked brie, grilled meat, baked potatoes, etc.
8. Date Night Ideas Jar
Tap into your partner's adventurous side and create a date night ideas jar. Packed with ideas for your weekly rendezvous for two, this handy jar will keep you on your toes and offer plenty of ways to perk up your regular date night routine. It's the gift that'll keep on giving!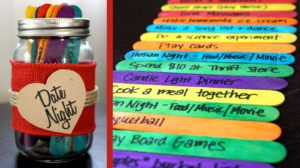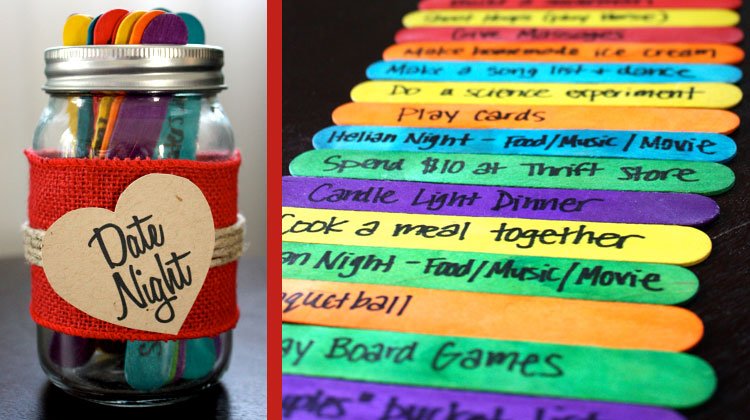 9. Mason Jar Drink Mixes
If your one and only prefers booze to beer, these clever mason jar mixed drinks are sure to put a smile on his/her face. Just pair a mini-bar sized bottle of liquor with a skinny can of mix and pop it into a mason jar for a little cocktail capsule. Cheers to the Something Turquoise blog for this delish idea.
10. Salted Whiskey Caramels
Somethings are just better together… peanut butter and jelly, ketchup and mustard, you and your partner, and whiskey and caramel. And we'd like to thank Betty Crocker for that last one! When it comes to baking, Betty just knows best and this recipe for salted whiskey caramels is sure to satisfy your secret Santa or secret crush. So move over Christmas cookies…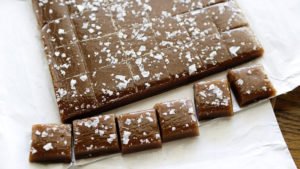 Feature photo credit: The Arc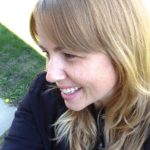 Angela Long is a freelance writer and lifestyle blogger who shares her love of design and DIY inspiration at perfectsmerfect.com. Angela is a proud momma to three littles and is raising her tribe with her husband in Brooklin, Ontario. And after ten years of marriage, she admits they're still working on making date night a regular habit!